We all have seen how smartphones evolved over the years. However, if you can't recall or haven't used smartphones back then, don't worry, we've got you covered.
Here is how smartphones changed to what we know today.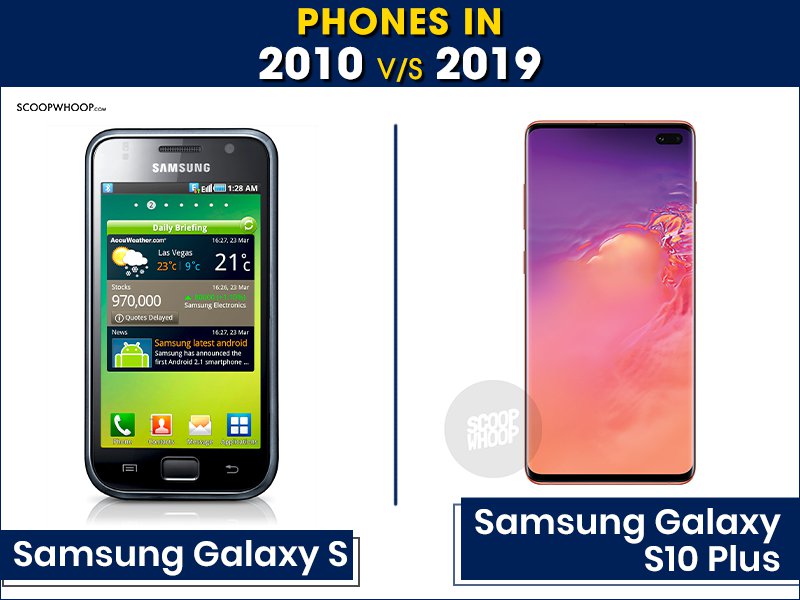 The first thing you will notice after looking at these two phones is the amount of bezel. The 4.0-inch screen of the first Galaxy S compared to the 6.4-inch screen of the latest S10 Plus makes us realise how far we have come.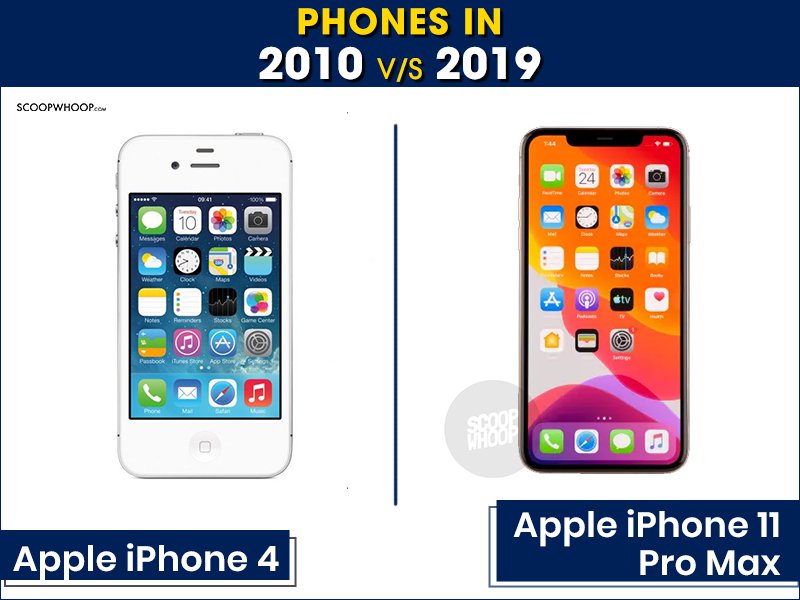 When it comes to design, Apple has been pretty consistent, however, it's been almost a decade and we can clearly see a drastic change in the design. Not just that, instead of a single rear camera lens, now we have triple sensors.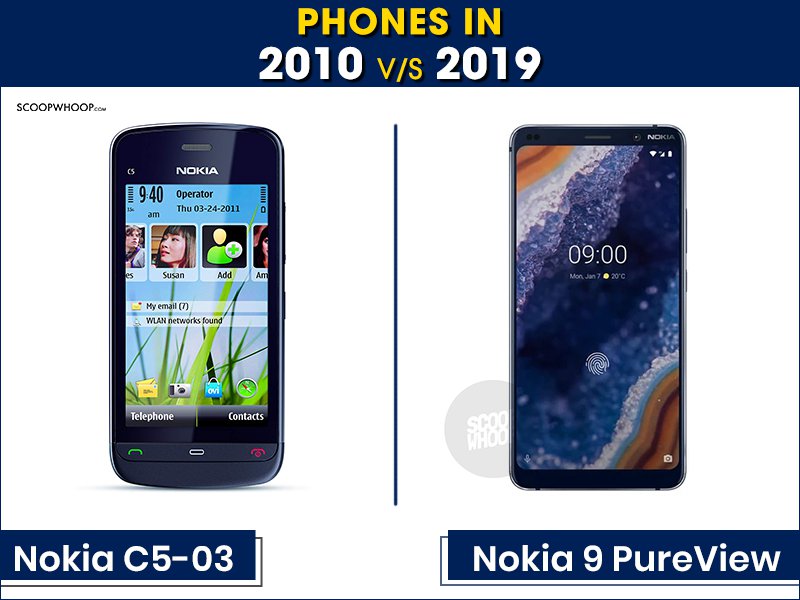 One of the main highlights of Nokia C5-03 was the handwriting recognition feature whereas the latest Nokia 9 PureView comes with an in-display fingerprint sensor.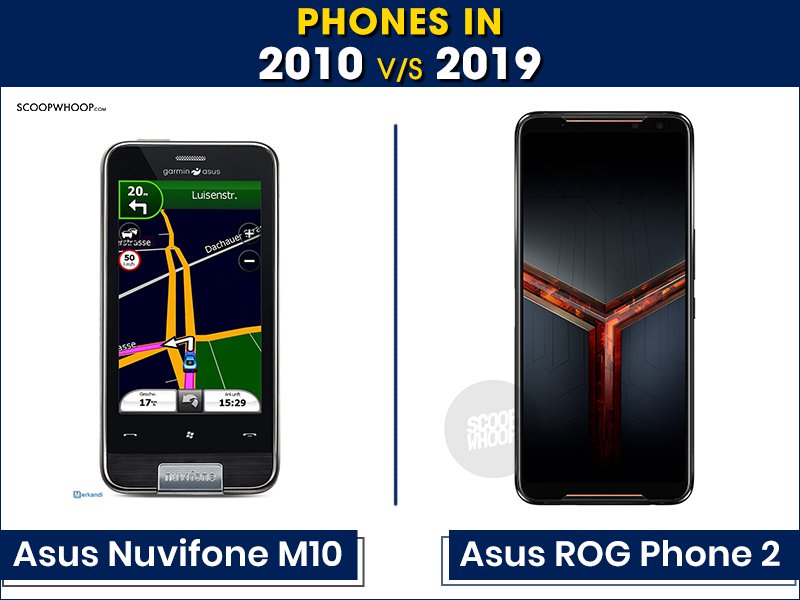 When it comes to releasing smartphones with top of the line specs, we generally don't consider Asus as a brand that everyone looks at. However, with phones like ROG Phone 2, Asus is pushing the limits and changing its image at the same time.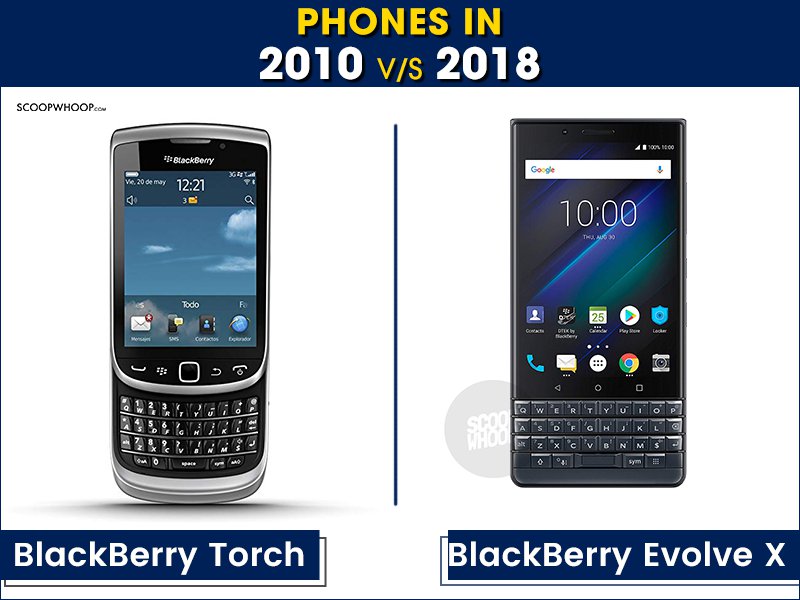 2019 is coming to an end but we haven't seen a new phone from BlackBerry this year. However, keeping in mind the legacy of the brand we have given it an honourable mention. 
With modern features and Android OS, BlackBerry Evolve X looks like a revamped version of the BlackBerry Touch.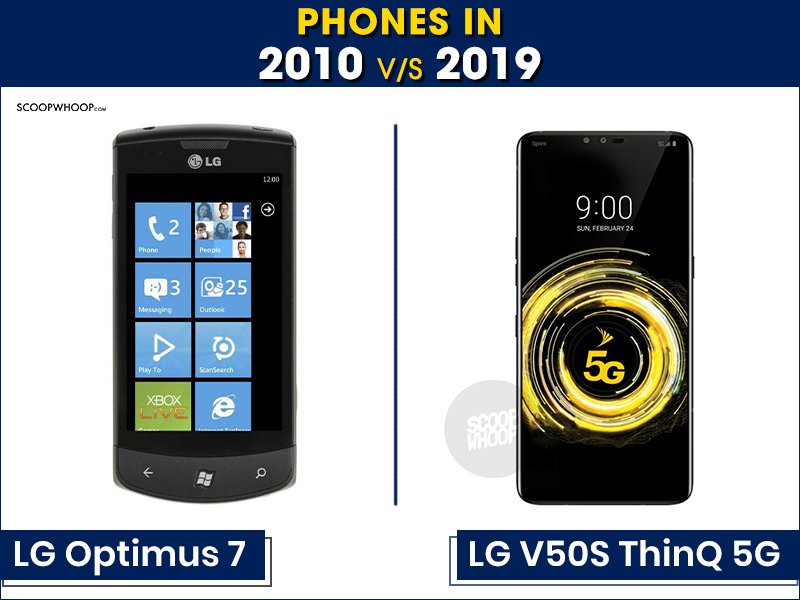 It seems like along with increasing the screen size, LG also likes to expand the name of its phones.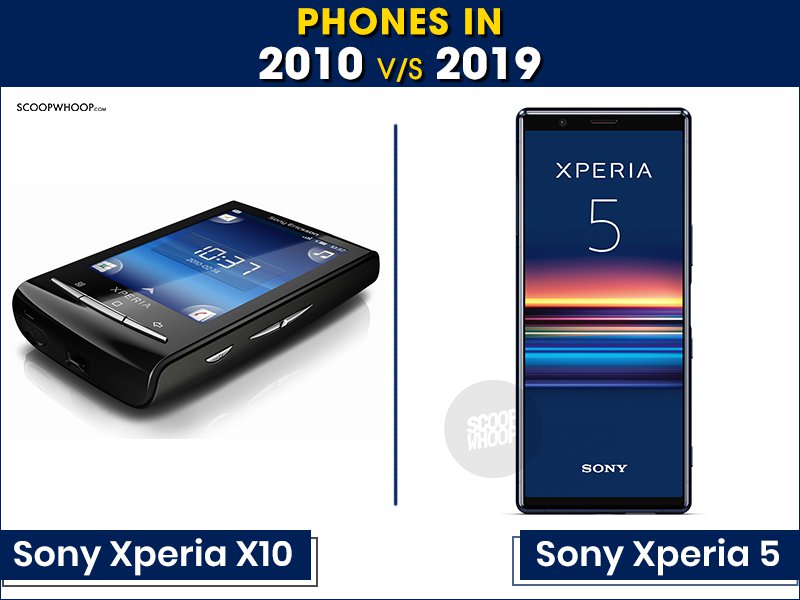 Another change that makes us realise how much the phones are evolved today is the amount of RAM they have. To give you an idea, Sony Xperia X10 only had 384MB RAM which is compared to Xperia 5's 6000MB of RAM.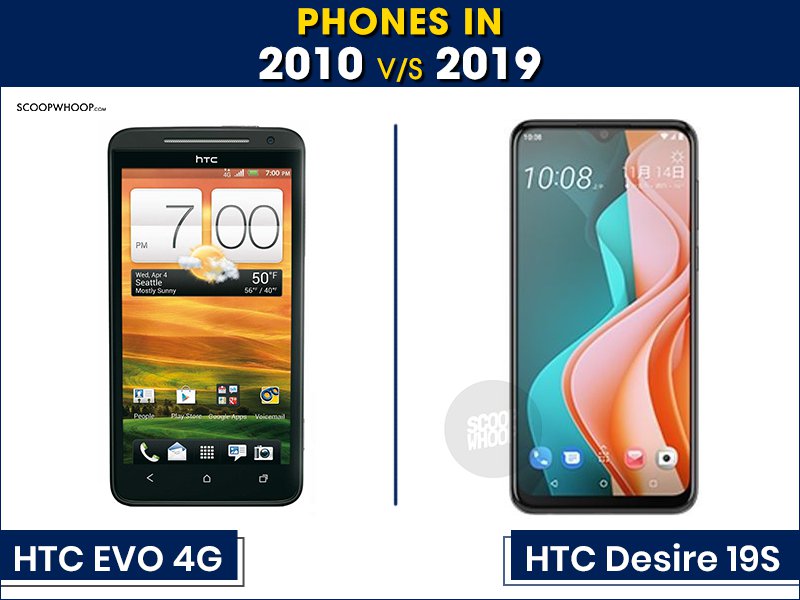 You might not notice a major change in the design of these two smartphones but what you should know is that the HTC EVO 4G was equipped with a 1.3MP front camera, however, the new Desire 19S comes with 16MP front shooter. It can capture 13 times more pixels than before.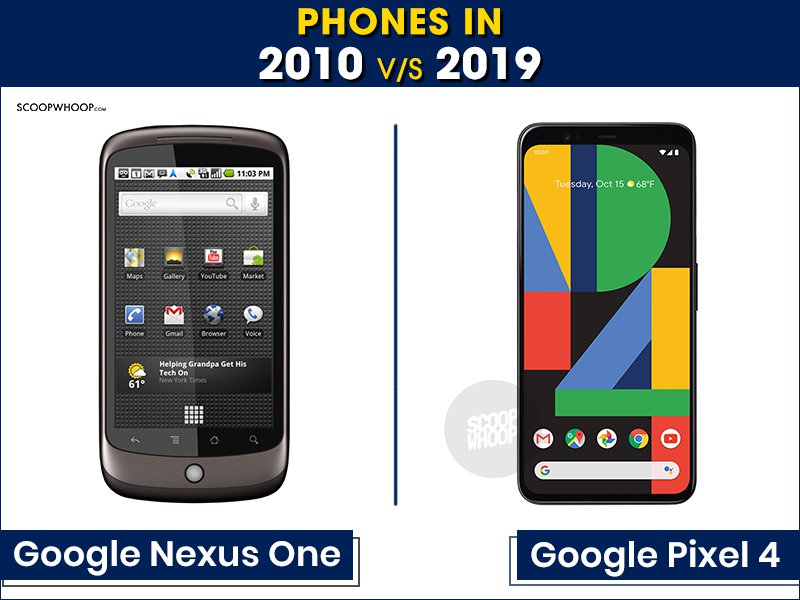 Though the Nexus One was having a screen size of just 3.7-inch, it came with a trackball for easy navigation. Whereas the latest Pixel offers screen up to 6.3-inches.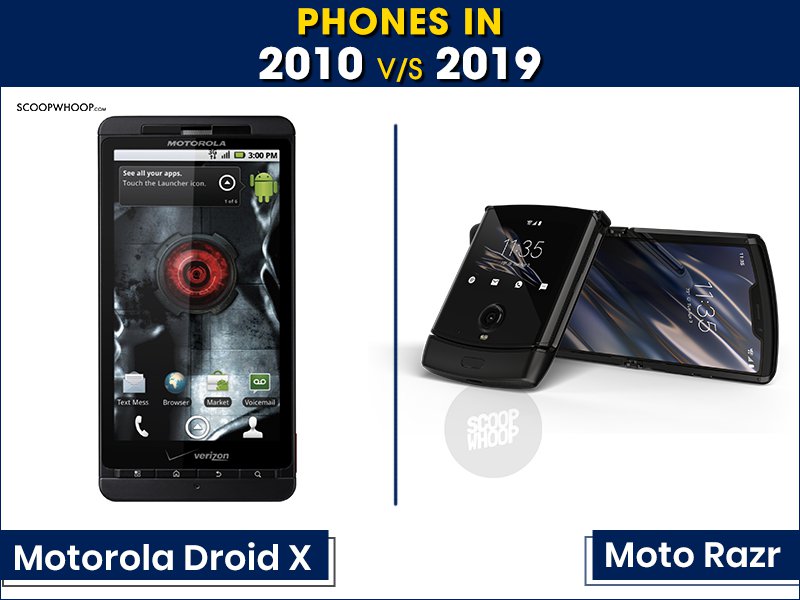 Back in 2010, no one would have thought that one day we will be able to fold a phone's display in half without breaking but today it's possible. 
No one knows what we are going to witness next.