In a country like India where the population is huge, good public transport systems are really necessary. Although we have a huge network of railways and many of our major cities have metros and local trains and buses, there are still places that are not easily accessible by any of these means, and the public transport systems in places that have it are usually overcrowded.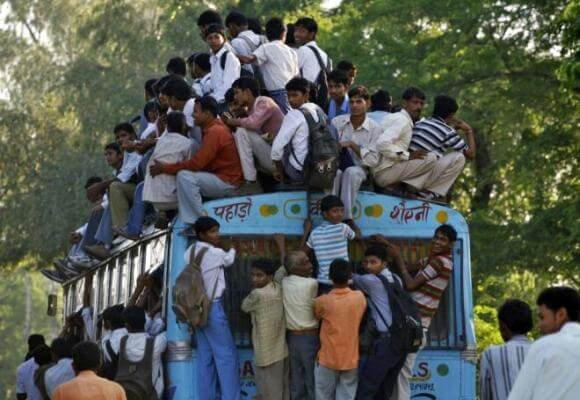 Ashwani Kumar Upadhyaya, a 1997-batch officer of the Indian Railway Traffic Service, has proposed a radical new system of public transport, called the Caterpillar Trains. And according to The Indian Express, this radical idea has won him an award in a global competition for innovation at the Massachusetts Institute of Technology. The contest was organised by MIT's Centre for Collective Intelligence, and the idea won both the popular choice and judges' choice categories.  
Essentially, caterpillar trains will be a network of lightweight trains running at speeds close to 100 kph. The seating-only coaches will have wheels both below and above them so that they can run on the track or under it. And those wheels are what will give the train an appearance similar to caterpillars. The tracks will be supported by poles joined together to form an arch. The coaches would run on electricity and will be equipped with batteries in case of emergencies.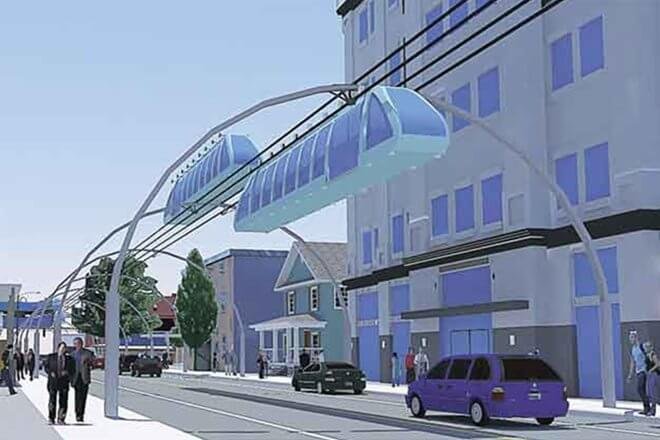 Since the coaches are smaller and seating only, the amount of load would be limited. So this means that this form of transport can also go through residential areas, and for this reason, the idea has been dubbed as the "internet of urban transport". And the biggest plus point is that it would be easy on the pocket. It'll cost just a fifteenth of the conventional metro system. The stations would be simple platforms that can be accessed by elevators, not like the usual metro or bus depots. Passengers will be able to choose their destination through a console in front of them. 
Wow, sounds like a transport system from the future. 
Upadhyaya, who works at the Centre for Railway Information Systems in New Delhi and is currently on a study leave as a PhD scholar at MIT, told the Indian Express, "The strength of the concept is its simplicity and its practicability. Some ideas are very good on paper, but not practicable. I guess we won because ours was both." 
"Currently, all urban mass transit systems are developed on the hub-and-spoke concept — the transport system is the hub and users have to travel from various parts of the city and converge there to use it. But the C-Train goes wherever there is at least a five-metre road," he added. He and his collaborator, fellow PHD scholar at MIT Emil Jacob, will now present their idea to a town planners at an upcoming conference at MIT in September.
Although this system is still in its development stages, we hope we can soon see something like this coming to cities in India.