That's right. A young Indian engineering student, Vimal Govin Manikandan, of MES College of Engineering in Kerala just built a battery-powered, functional exoskeleton. The science project has seen the young student turn an age-old concept into reality with a very small amount of resources.
With a tiny budget of $750 or ₹51,000, Manikandan built the robotic exoskeleton to lift heavy objects.
Although, the suit was built keeping the military in mind, it's not meant for warfare. Instead, Manikandan hopes the suit can be used by the military at some point in the future for weightlifting purposes – up to 330 pounds or 150 Kgs.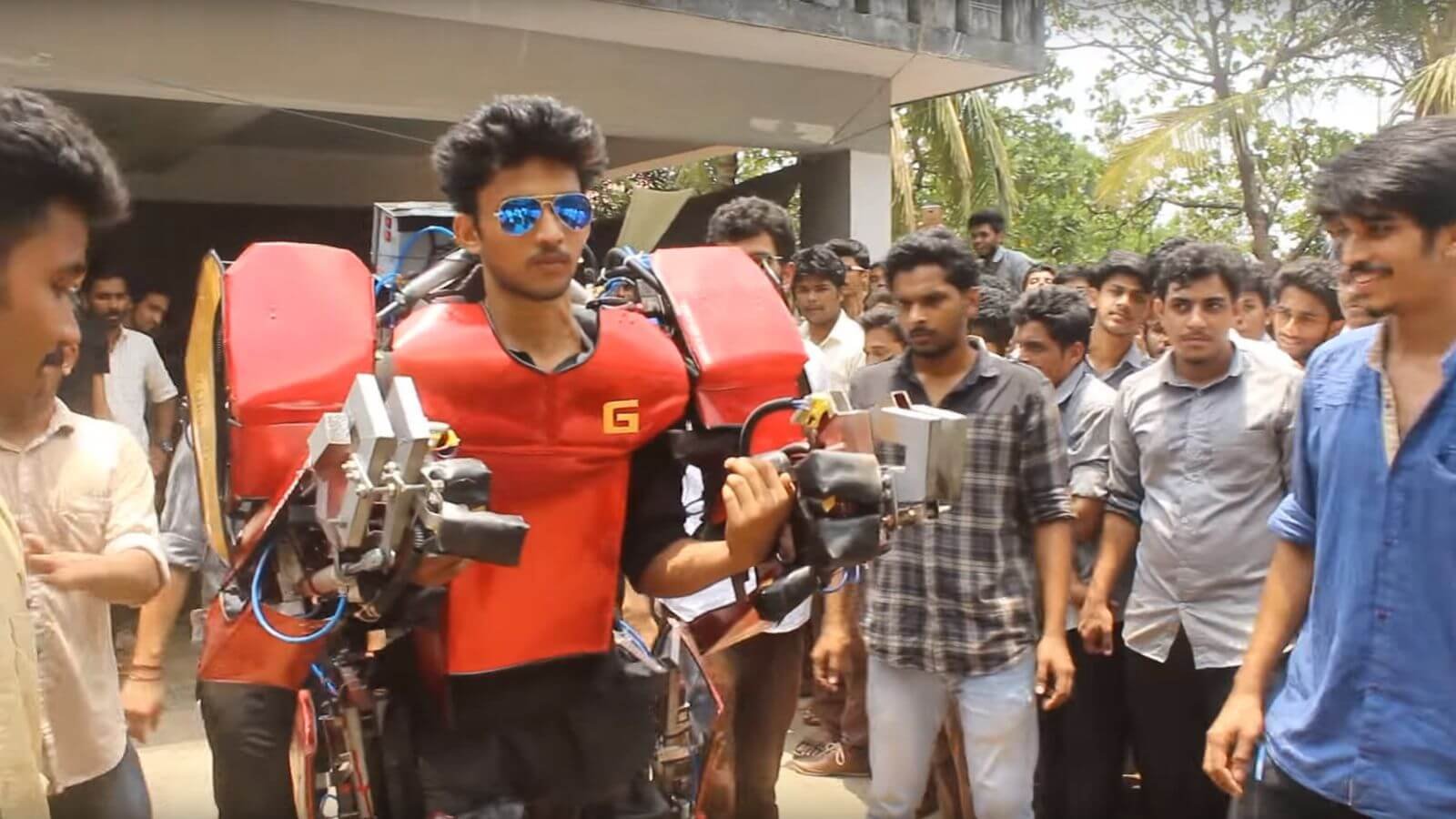 Out of 13 countries' applicants, Manikandan's paper on the project was selected for a conference in Singapore.
The ICMM 2016 conference in Singapore on Mechanics and Manufacturing, organised by American Society of Research invited Manikanda to showcase his invention while his paper was selected as the best and scheduled to be published in the International Journal of Mechanical and Robotics Research.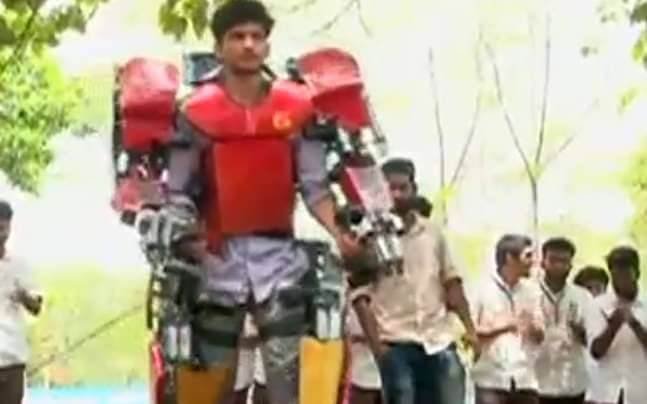 Manikandan's suit may be short of perfection, with problems including freedom of movement for the wearer and a battery that might put a short cap on the time-limit it can be used for. But the invention is pretty cool nonetheless and can only get better with more financial backing for its development.
Check out a video of the suit in action below:
The future is already here.
Masthead & Feature Image Source: cnet.com