So, Apple will officially start selling its latest iPhone 7 and iPhone 7 Plus in India today and keeping in mind the festive season, a lot of buyers will be swarming the stores. 
Which brings us to the decade-long conundrum. Is it really worth splurging that kind of money on the latest iPhone or should we stick to the previous iPhone 6S? 
Before you shell out that hard-earned money to get your hands on Apple's latest offering, a comparison of both these models won't hurt much. 
The most important thing for a buyer is the price:
Apple iPhone 7 will be available at a starting price of Rs 60,000 for the 32GB variant and the 128GB version of Apple iPhone 7 will retail at Rs 70,000. 32GB variant of iPhone 7 Plus will be available at Rs 72,000; while 128GB variant will cost you Rs 82,000. 
Coming to Apple iPhone 6S, the 16GB variant will cost you between Rs 38,787 and Rs 40,999 and the 64GB between Rs 48,888 and Rs 49,999. (Not to forget that iPhone 6S received a massive price cut)
Look:
As for the look and design of the phone, there isn't much difference. iPhone 7 features a similar design to the iPhone 6S and iPhone 6. Only the antenna strips on the rear in iPhone 7 have been moved upwards for a cleaner look.
The 3.5mm headphone jack has been removed in favour of a lightning port only and stereo speakers. So, in addition, you're going to have to invest in a costly new air pods as well!
Display:
The iPhone 6S features a 4.7-inch Retina display with a 1334 x 750 pixel resolution and, well, so does the iPhone 7. But with a wider colour gamut and a 25% increase in brightness, it's a little more easy on the eye. 
Another major update is that the iPhone 7 and iPhone 7 Plus are Apple's first iPhones ever to be IP67 certified for dust and water resistance. But remember, they are not waterproof. This is what Apple mentions on its official web page:
"Splash, water, and dust resistance are not permanent conditions and resistance might decrease as a result of normal wear. Do not attempt to charge a wet iPhone. Liquid damage not covered under warranty."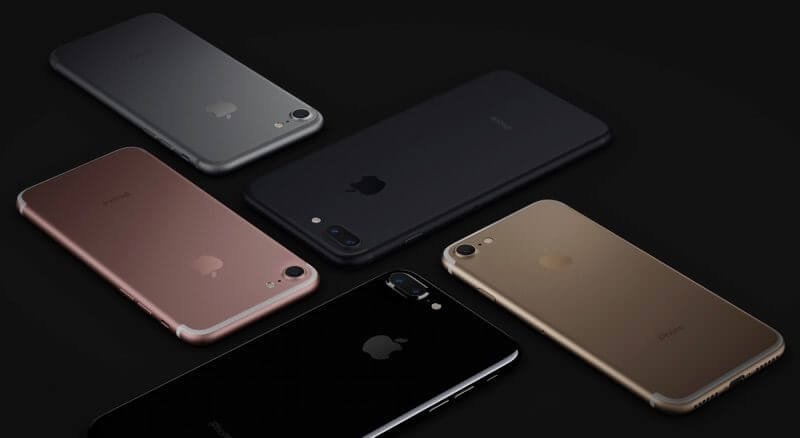 Camera:
Apple iPhone 7 and iPhone 7 Plus come with same 12MP rear camera like before. Only iPhone 7 Plus has dual cameras, iPhone 7 doesn't. But Apple claims iPhone 7 clicks brighter images under low light.
Battery:
Apple claims the iPhone 7 has the longest battery life ever in an iPhone. However, many reports didn't find much improvement in battery life. 
Power:
Apple's existing 1.84GHz dual-core A9 chip has received a sizeable power boost, with a new A10 Fusion chipset but it isn't really required when the 6S is already powerful enough.
Is it really worth it ?
Apart from minor upgrades, very hard-to-notice subtle differences and being water-resistant, the new iPhone doesn't really offer much. We suggest you stick to  iPhone 6S or wait for next year when Apple launches iPhone 8!