The world watched as the Indian Space Research Organization delivered what it had promised. A plan to break the world record of the highest number of satellites sent to space aboard a single rocket came to fruition on the morning of 15th February, 2017. Although ISRO chairman Kiran Kumar was pretty humble about it, saying – 
"We are not looking at it as a record or anything like that; we are just trying to maximise our capability with each launch, in trying to utilise that launch for the ability it has got and getting the maximum return."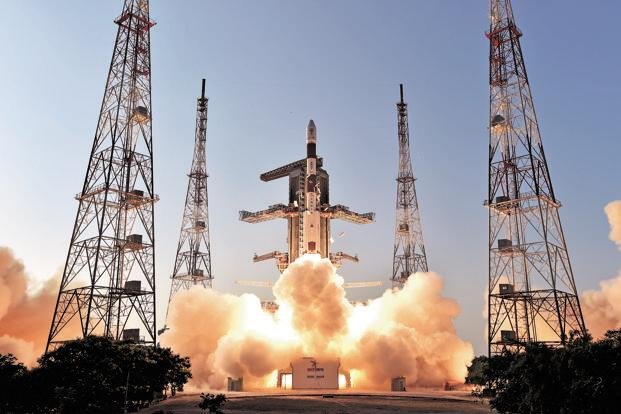 It is a moment all Indians should be proud of. Post Mangalyaan and the launch of 20 satellites together last year, which was a national record in itself, this is a huge jump for ISRO. A launch that makes India even more prominent in the world's space program. While the country talks about the record-breaking launch, here are 8 facts you ought to know about it:
1. The Polar Satellite Launch Vehicle (PSLV) C- 37 rocket launched at Sriharikota, Andhra Pradesh, carried a total of 104 satellites, which is the highest in human history!
2. India beat Russia's previous best of 37, set in 2014, by a long margin. USA stands 3rd with the 29 satellites that were launched by NASA. 
3. This is ISRO's 15th mission and the organization hasn't failed in a single mission since 2010.
4. Among the 104 satellites, 96 satellites were from America, one each from Switzerland, Netherlands, Israel, UAE & Kazakhstan, and two from India.
5. The two from India are called INS-1A and INS-1B, which carry 4 different pay loads from the Laboratory for Electro Optics Systems (LEOS) and Space Applications Centre (SAC). These will be used for conducting experiments.
6. The above accounts for 103 nano satellites, while the 104th was a Cartosat-2 which is used for Earth observation. It will return high resolution images which will warn us against, and help tackle, natural disasters.
7. The combined weight of all the satellites was 1,378 kg. The 103 nano satellites weighed a combined 664 kg while the Cartosat alone weighed a massive 714 kg.
8. The lift off occurred at 9:28 am on 15th February and the mission countdown of 28 hours is the shortest in the history of PSLV missions.