A SpaceX Falcon 9 rocket blasted off from Florida and thrust a communications satellite into orbit on Friday, but the launch vehicle's reusable main-stage booster was destroyed when it failed to land itself on an ocean platform, the company said.
It marked the fourth botched at-sea return landing attempt for Elon Musk's privately owned Space Exploration Technologies, though a Falcon main-stage rocket did achieve a successful ground-based touchdown after soaring back to Earth from a less demanding launch in December.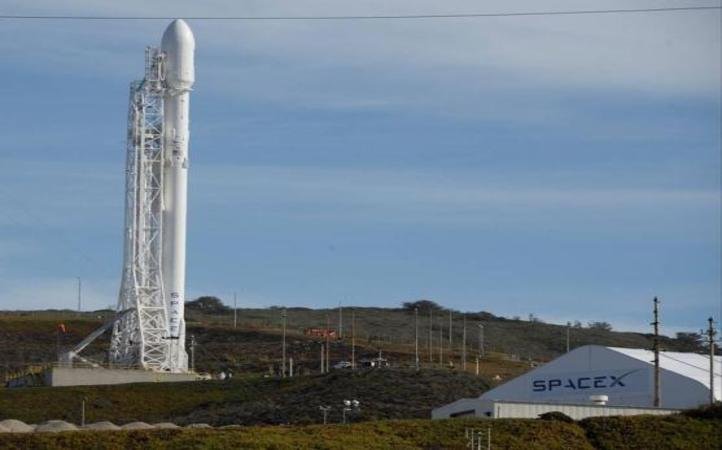 The latest try occurred after four SpaceX launch delays stretching back to Februray 24. On Friday, the 23-story-tall Falcon 9 bolted off its seaside launch pad at Cape Canaveral Air Force Station as scheduled at 6:35 p.m. (EST/2335 GMT). Half-hour later it completed the chief goal of its mission, putting the Boeing-built satellite, owned by Luxembourg-based SES SA, into orbit more than 25,000 miles (40,600 km) above Earth.
On its way up, the rocket's first-stage booster separated as planned, turned around and headed toward a platform floating about 400 miles (645 km) off Florida's east coast. The rocket found its target, but its velocity proved too great to allow for a safe landing on the drone barge.
"Rocket landed hard," Musk, the founder and chief executive officer of SpaceX, said in a Twitter message more than an hour after blastoff. "Didn't expect this one to work … but next flight has a good chance."
The ability to safely and reliably return the rocket's main stage to a landing pad at sea has been a key hurdle in Musk's quest to develop a relatively cheap, reusable launch vehicle. The rocket flying on Friday faced a particularly challenging mission to deliver the 12,613-pound (5,721 kg) satellite into an orbit more than 100 times higher than where the International Space Station flies.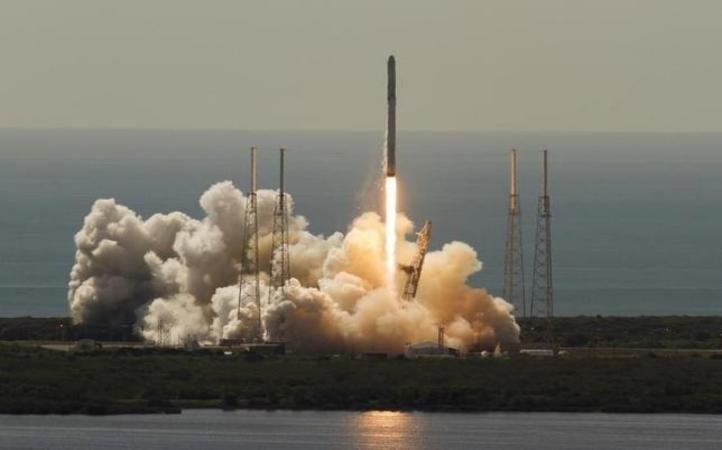 The speed required to achieve that feat meant the rocket was going too fast to even attempt a ground landing. SpaceX came close to nailing an ocean touchdown in January after blasting off from California to deliver a climate-monitoring satellite into orbit. The returning main-stage rocket settled itself on a platform in the Pacific Ocean, but a stabilizing landing leg failed to latch, causing the booster to keel over and explode.
SpaceX's next mission, a cargo-delivery run to the space station for NASA, is targeted for launch in late March or early April. The launch firm has contracts worth more than $10 billion from commercial companies, NASA and other agencies.
All images sourced from Reuters