Gone are the days when the only time we saw cool looking gadgets were in sci-fi movies. Now, everything is available to us, from sleek and sophisticated phones to drop dead gorgeous hoverboards. The list goes on and on. 
What really sets these stylish and super-cool gadgets apart is not the utility that they offer, rather, it's the style statement that we make with them. For those who love to flaunt what they have and can't get enough of them, these 10 ridiculously stylish pieces of tech will make you want to buy each and every one of them. 
1. This awesome and tiny digital camera that prints photos without using any ink.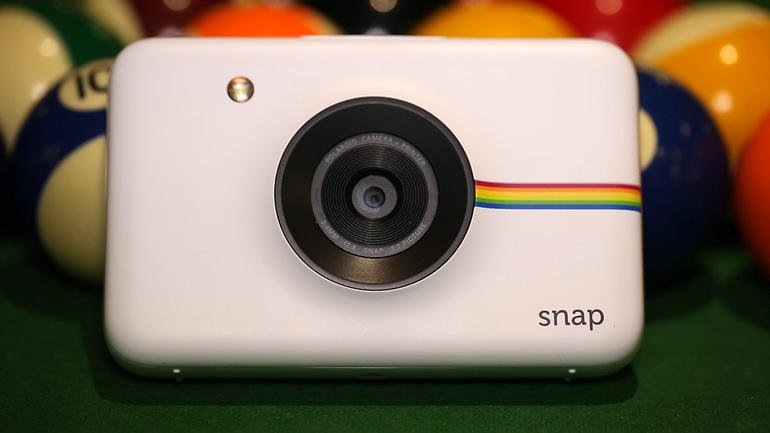 In a time when people hardly print photos, this new-age polaroid camera brings back memories of years gone by. The camera uses an inkless printing technology which is developed by Zink. The mechanism is simple, heat generated by the printer reacts with the dye crystals that are embedded in the photo paper, and viola, your picture is ready. 
2. The sleek Senzo night light will never make you forget where your switch is.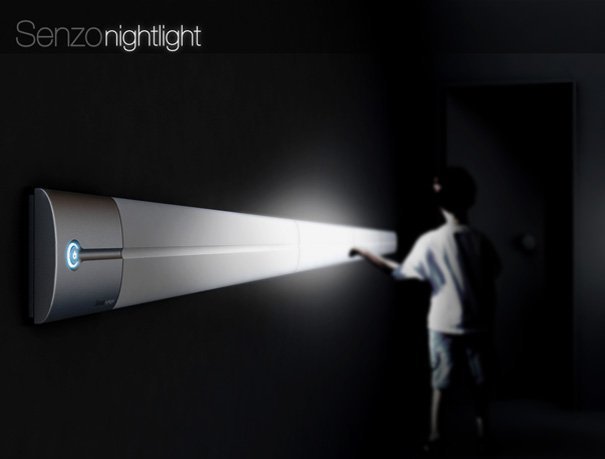 The struggle to find the light switch in the middle of the night is real, just ask our toes. Courtesy this new-age tech by Senzo night light, that will be a thing of the past. You can put this light up anywhere and just a touch activates it. This touch sensitive light glows in the dark so that you can reach the washroom in one piece.
3. This next level Virtual Reality gadget that will transport you to some other world.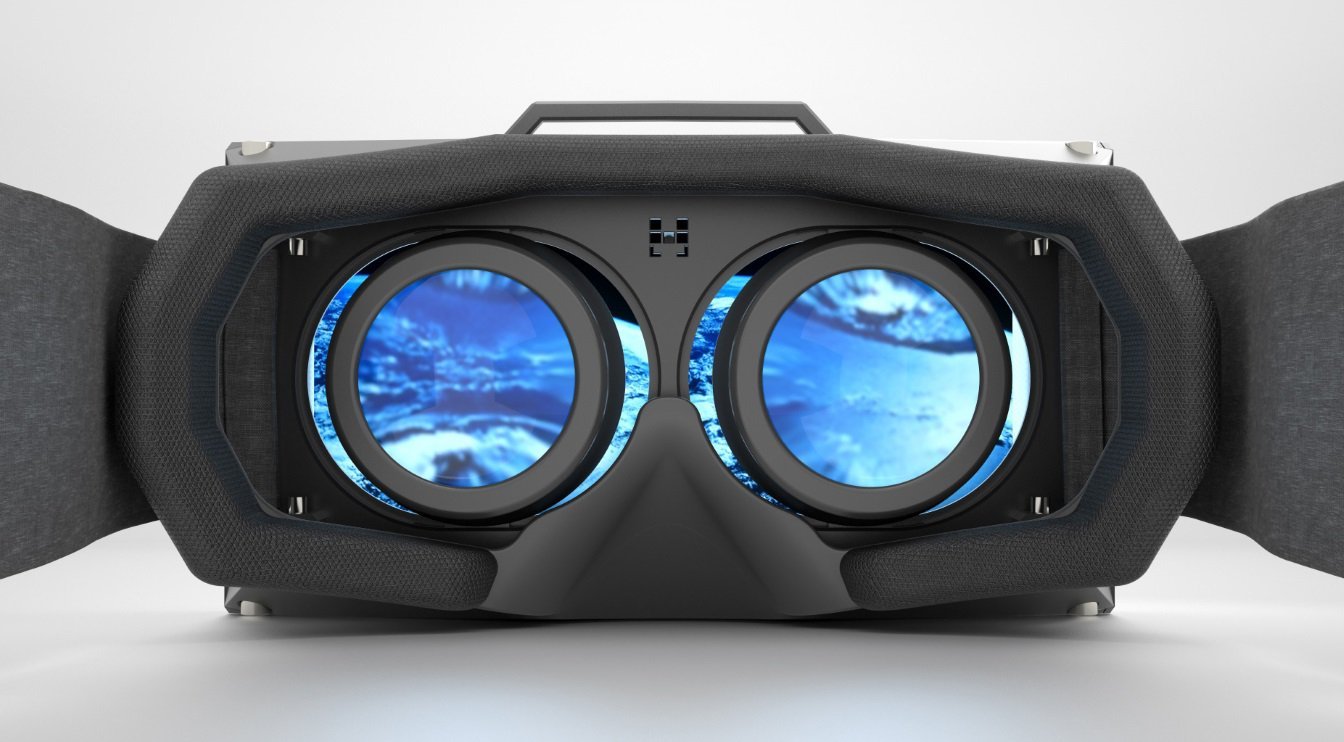 A virtual reality headset developed and manufactured by Oculus, the Oculus Rift is not only used for gaming and watching movies. Leading architectural firms are also using this technological marvel to improve visualisation and advertising. 
4. This dope DJI Phantom 2 Quadcopter that will help you capture those perfect aerial shots.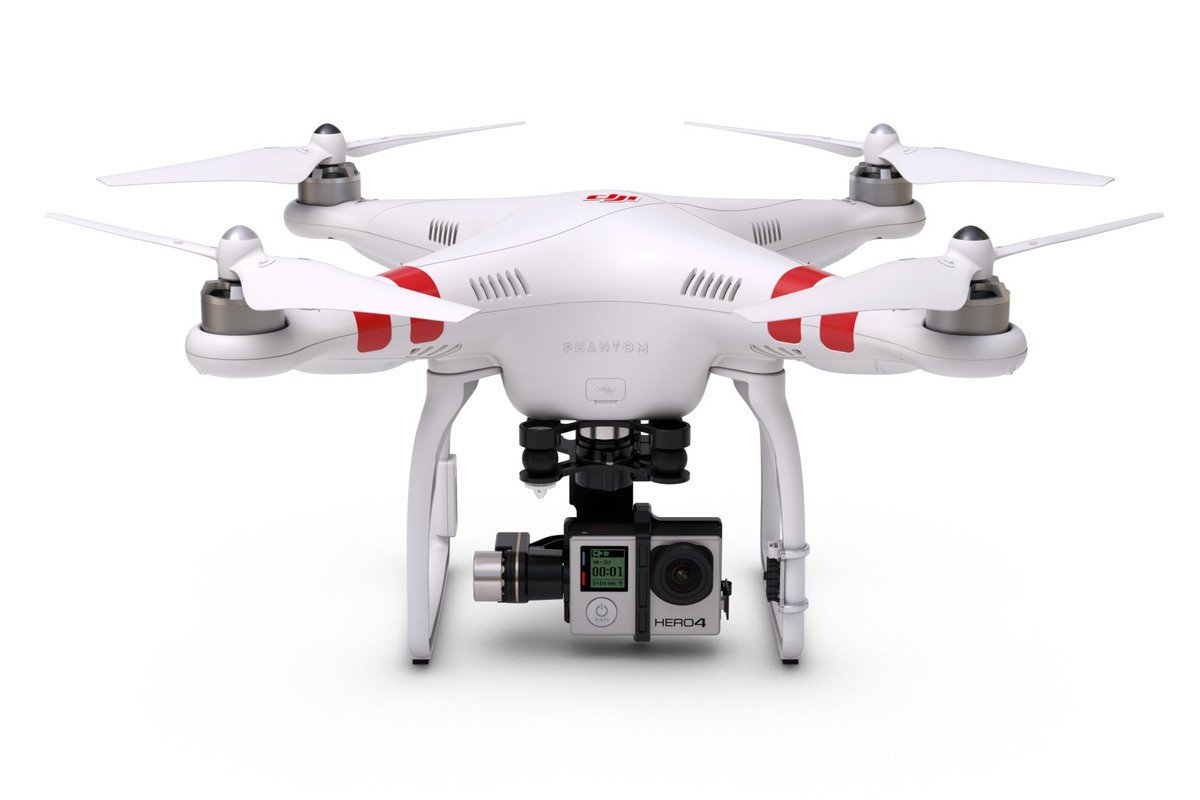 This awesome drone along with a GoPro camera is the best in the business for making aerial videos. There are no complicated instructions to assemble this beast, you simply attach the propellers, the battery, and the camera and this is good to go. This quadcopter comes with a special return-to-home feature and offers long and stable flight times.
5. This gorgeous Fossil Q Founder smartwatch that will make you the talk of the town.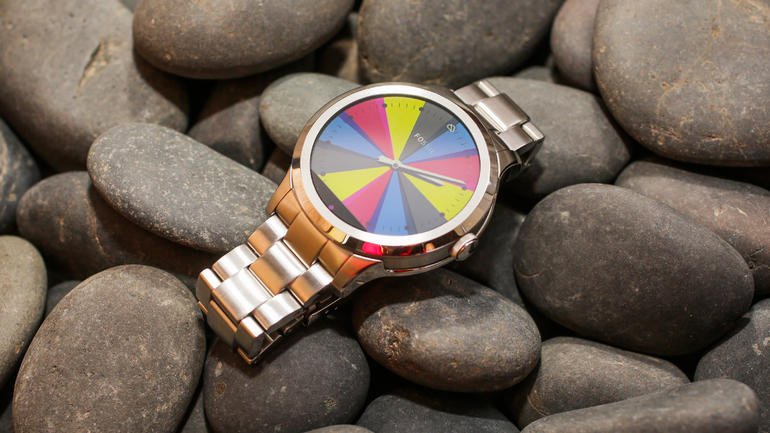 One thing that we can all agree on is that Fossil knows how to make their watches and they are damn good at it too! So for them, making a smartwatch was an easy and smart decision. Powered by Android Wear, the Fossil Q Founder comes with a scratch resistant face, a tracker that helps you keep track of all your activities, and an always-on display so that you can see all notifications without taking out your phone. 
6. This breathtaking hoverboard by Lexus.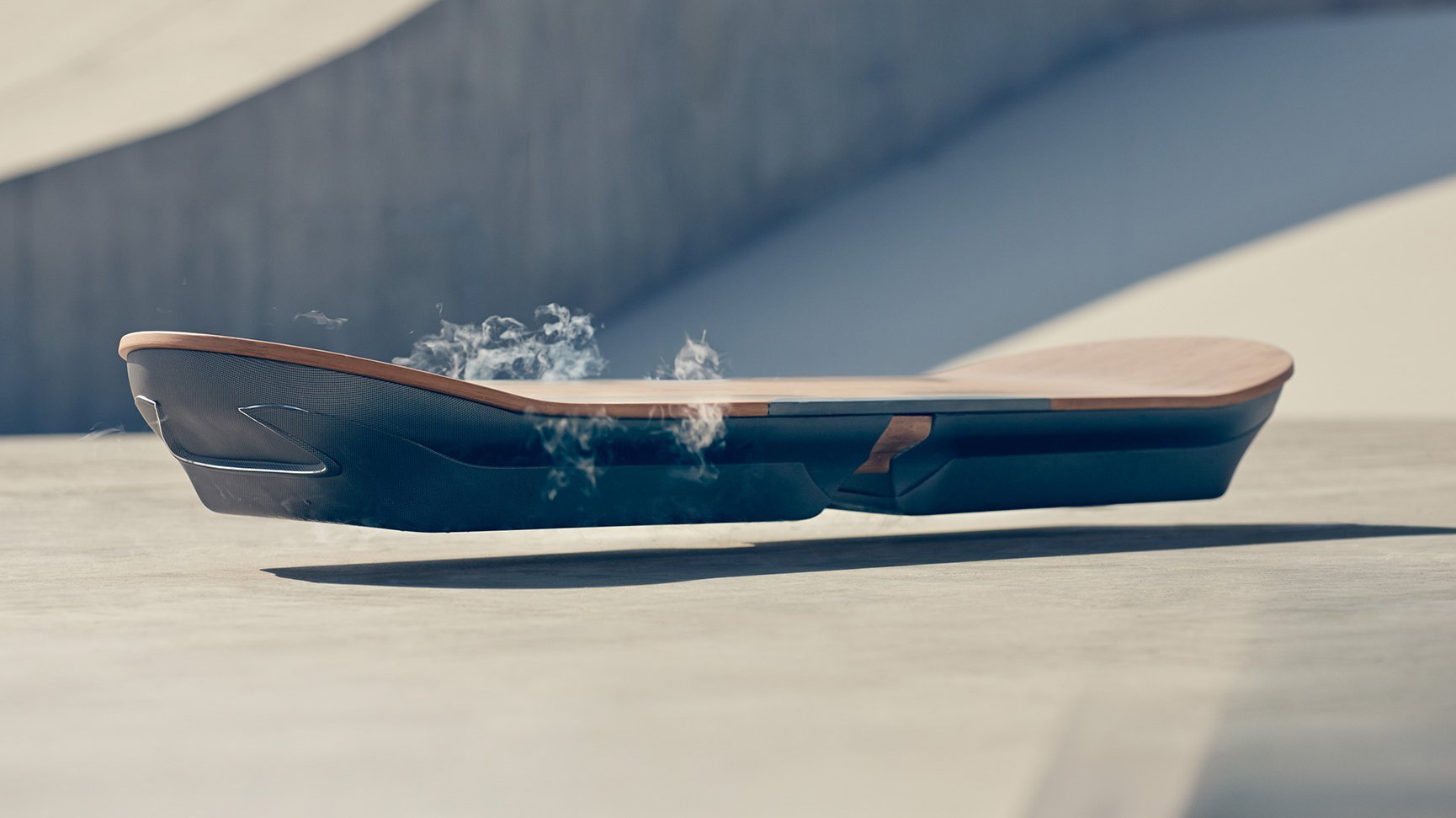 A hoverboard that uses maglev technology (which helps in the magnetic levitation), the Lexus Slide is an engineering marvel. Lexus has used liquid nitrogen, magnets and superconductors to create this state-of-the-art hoverboard. Yes, you've read that correctly, Liquid Nitrogen!
7. The SCiO pocket molecular sensor that tells you everything you need to know.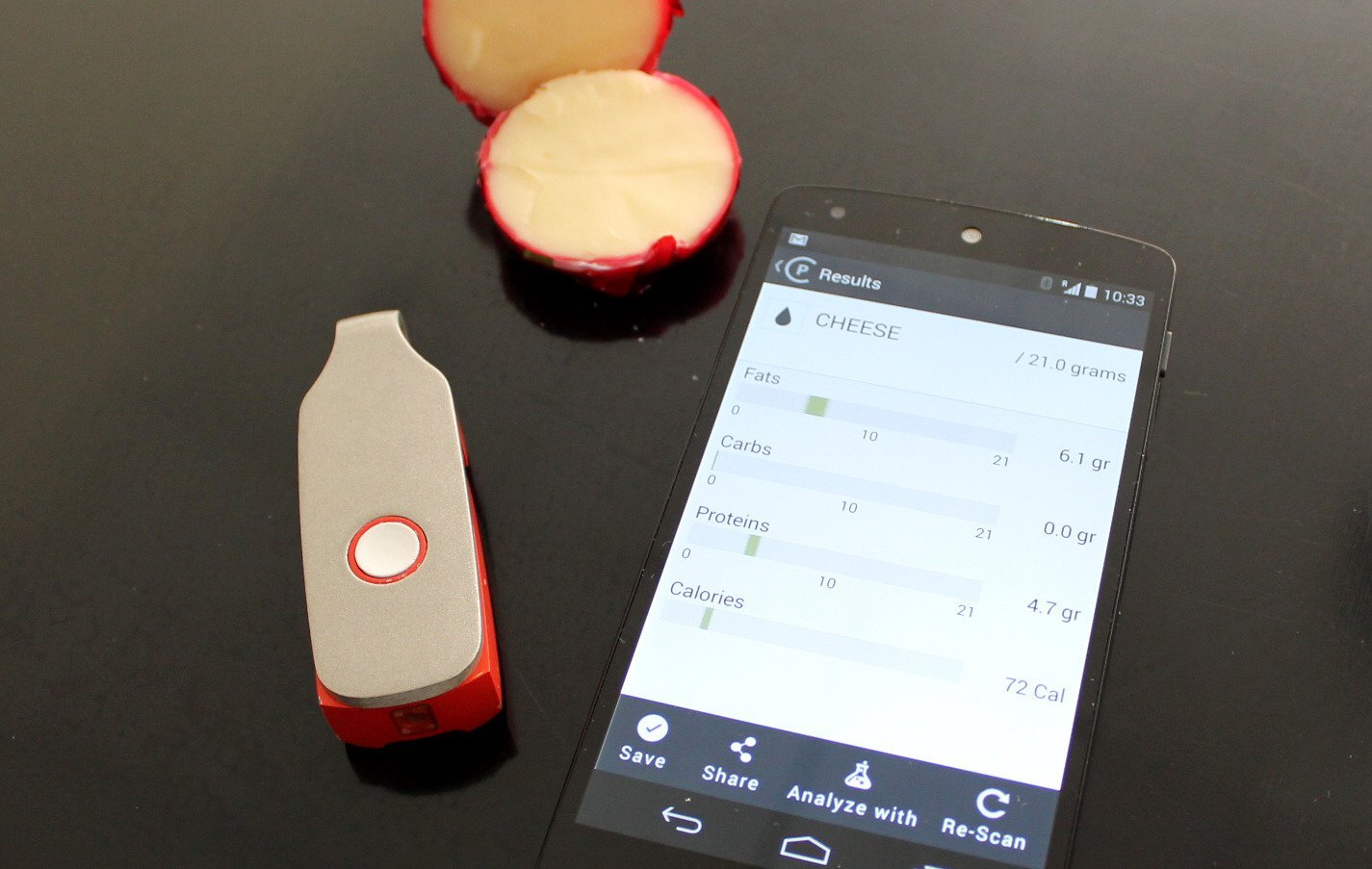 This pocket sensor provides you with all the necessary information around you. SCiO is a tiny spectrometer that gives you information about the chemical make-up of materials around. Whether it is food, plants, medication and even plastic. The sensor pairs up with your smartphone and transfers data straight to it. 
8. This Polo Tech Shirt that will help you, believe or not, in your freakin' muscle recovery.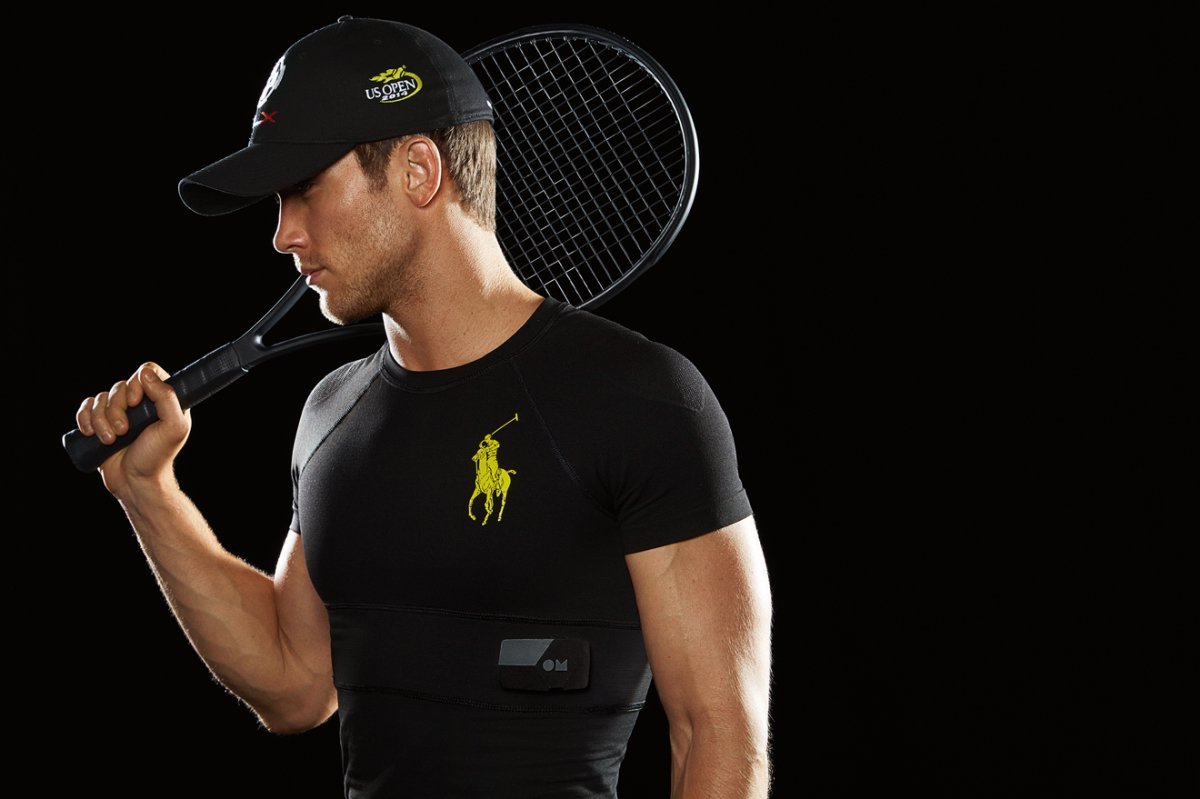 Who doesn't know the famous polo shirts made by the legendary Ralph Lauren? Well, they have just created a masterpiece by weaving biosensing silver fibres into a shirt to produce this brilliant piece of tech. Not only does this track your activity, the moisture-wicking compression fabric also aids in blood circulation and muscle recovery. What's more, you can access all biometric data through a phone or a tablet using their application. 
9. This wooden
Orée

keyboard that will add panache to your work desk.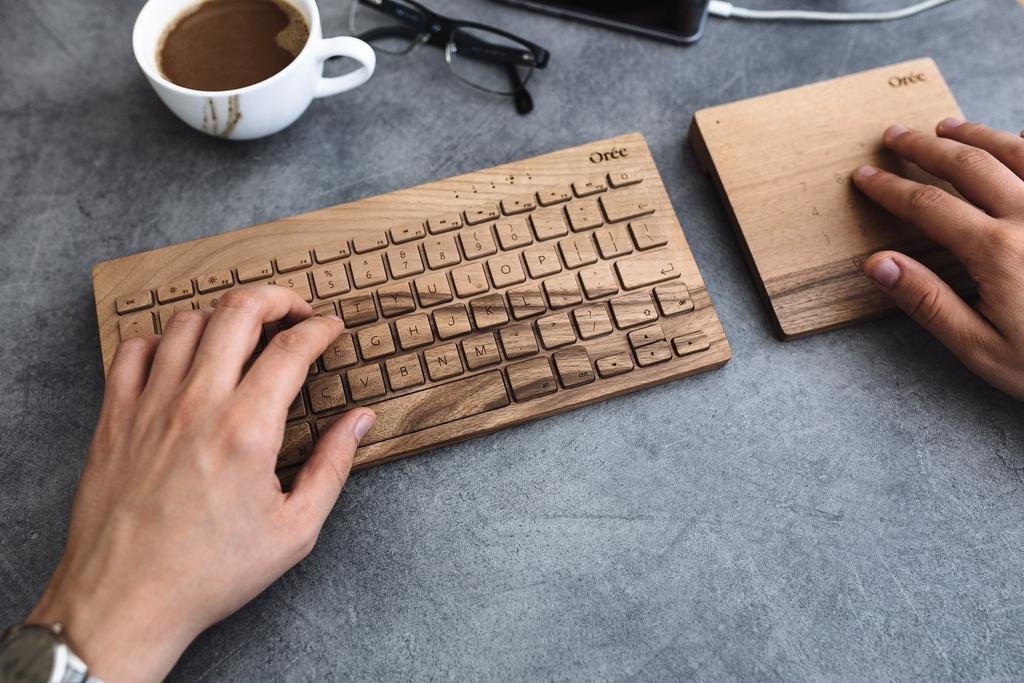 The handcrafted keyboards are made from a single piece of wood which preserves the pattern of the grain across the keys and the shell. Orée also uses a special garnish that helps guard it against casual stains. 
10. These totally dope floating AIR² Bluetooth speakers.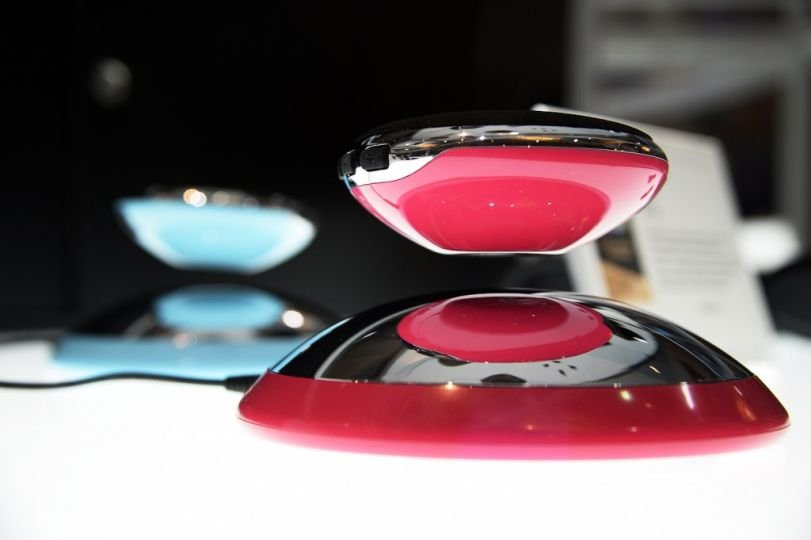 We all have Bluetooth speakers at home, some with bass-boosting technology, some that focus on the vocals or maybe some that are a mix of both. But, we are sure that you would have never heard of speakers that float. The AIR² Bluetooth speakers are a marvel for your eyes and ears. No only do they give crystal clear sound but they do this while they are floating in the air.
If you loved these super-stylish tech products then you're going to literally drool over the new look of 9Apps. Why? Simply because the Android app store has been given a trendy UI makeover by the hottest couple in Bollywood, KSG & Bipasha Basu. Don't believe it? Download the app now, and check out their sleek new UI for yourself.
And while you're at it, don't forget to find out your glam quotient by uploading your selfie on H5, a fun game on 9Apps that gives you your style score through witty comments.
Feature image source: Wired
Sponsored by 9Apps