Every year Google invites individuals and teams between the ages of 13 to 18 from across the world to participate in its online science competition. And among the 16 Google Science Fair 2016 finalists, two are school students from India.
Manisha Fatima, a 15-year-old from Hyderabad, and Shriank K, a 16-year-old from Bengaluru, will compete with the global finalists for an award of $50,000 which will be given in the form of a scholarship. 
All 16 finalists will travel to Mountain View city located in Santa Clara County, California with their families to attend the prize announcement ceremony on September 27.
Here's what got the two teenagers selected:
Manisha Fatima – Sadhu Vaswani International School, Hyderabad
Project: Automated Water Management and Monitoring System in Paddy Fields
It is an embedded solution which ensures limited manual monitoring by the farmers. 
Everything is automated— the opening and closing of the reservoir and field gates, checking the age of the plant and corresponding optimum water level required for that plant. Farmers can monitor the water level in the field by using their mobile phones as they constantly receive alerts on the field work. 
It has been described as a real-time solution which will reduce water wastage during irrigation and will control the supply of water as per the specifications of the age of the crop.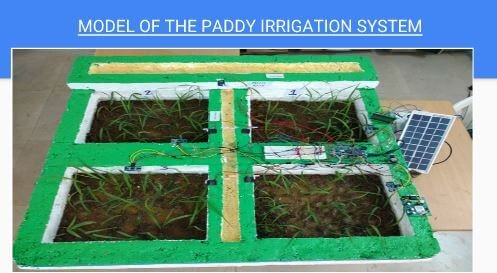 Shriank K – National Public School, Bengaluru
Project: KeepTab – A novel way to aid memory with deep learning algorithms!
KeepTab is a wearable device-based solution which uses a cloud-based deep-learning framework to aid human memory recall the location of day-to-day objects. It keeps a tab of all the all objects around, providing a simple-yet-efficient mechanism to solve the problem of forgetfulness. It's a wearable-device placed over the clothing.
It captures images as user moves around, processes them over a deep-learning-framework to extract the objects within them. And the most important part – the mechanism isn't limited to tag-based object identification (such as Bluetooth-tag). 
This video explains: