With our generation being obsessed about everything smart – from our phones to watches to home appliances, why should our scooters be left behind, right? I mean, I wouldn't mind vrooming around town on a scooter with futuristic features. And, guess what? Our wish for a 'smart scooter' is FINALLY granted! *wink wink*  
Yup guys! Make way for the exceptional TVS NTORQ 125!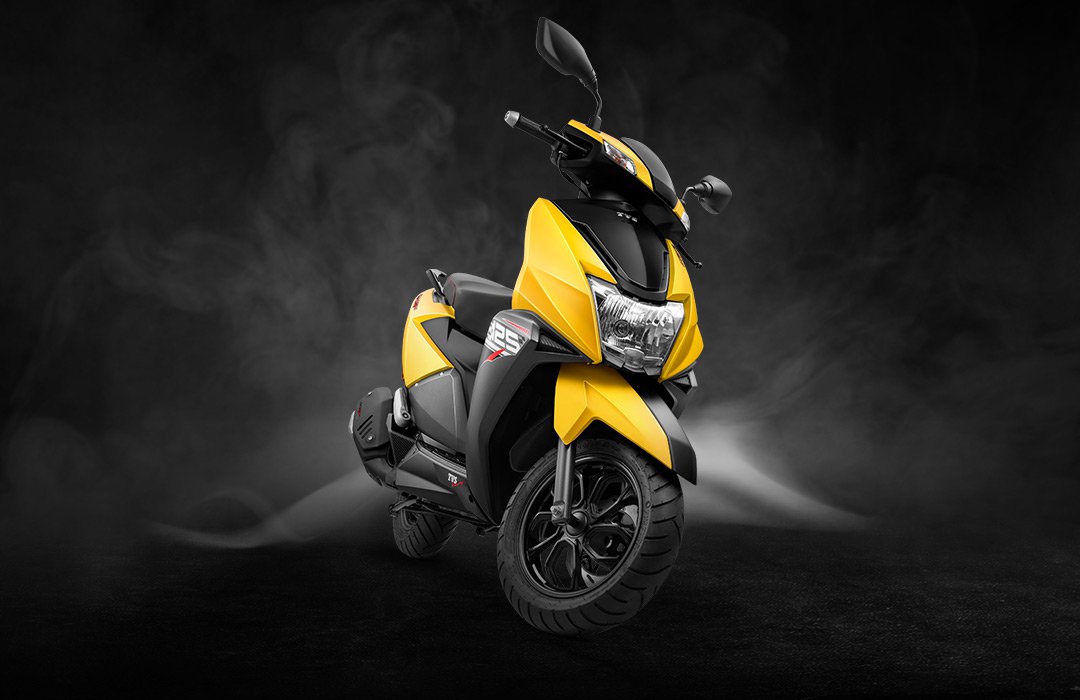 WOAH! LOOK AT THIS BEAUTY! I mean, if scooters had a beauty pageant, this one would surely take the cake. But, but, but, its appearance isn't the only thing that makes it so extraordinary… Its features are to die for, don't believe me? Keep reading! 
Now, you'll never lose your connectivity while on the road with the Bluetooth feature of TVS NTORQ 125! – Connection Successful ✔️  
Yeah, no kidding! For the first time in India, a scooter has a Bluetooth connectivity feature in it. And, this revolutionary feature will make sure that you're always connected, even when you're on the go! Being equipped with SmartXonnect technology, this scooter offers awesome features that ease the life of a rider. Wanna know what features I am talking about? Scroll below… 
Okay so, I am the kinda person who always forgets where I've parked my scooter. But, it won't happen anymore 'cause my new TVS NTORQ 125 is equipped with a Last Parked Assist feature!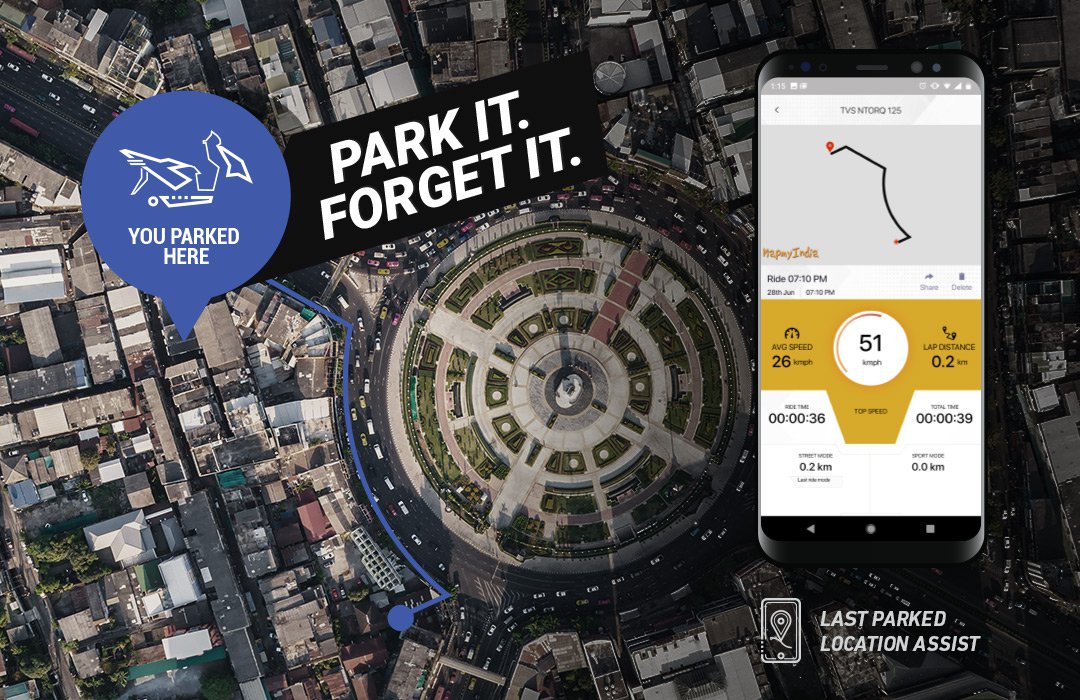 And, I'll tell ya what – this feature is such a saviour for me 'cause it helps me in finding where and at what distance I've parked my scooter! Isn't that awesome? So, all the forgetful peeps out there, you know which scooter to buy for yourself, right? 
Oh, BTW! This scooter also has an Incoming Call and SMS Alert feature which will make sure that you're always connected to your loved ones!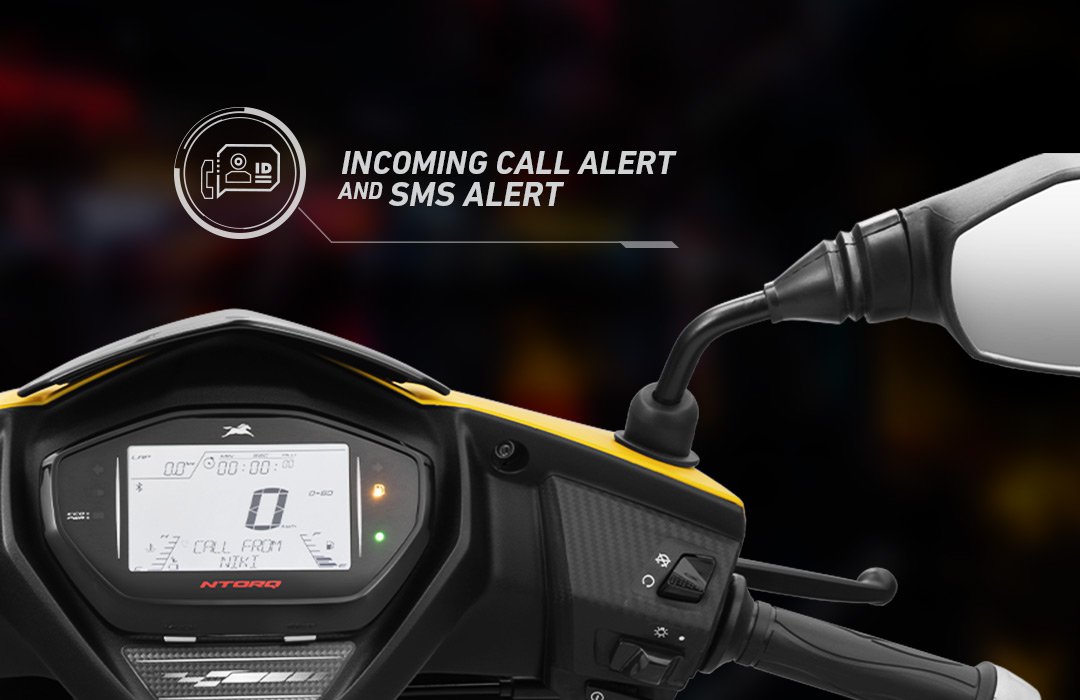 The next time you can't pick up a call or reply to an SMS while you're riding your scooter, don't worry 'cause TVS NTORQ 125 has got you covered! The Incoming Call and SMS Alert feature of this scooter displays the caller ID on your speedometer so, every time you get a call or an SMS, you're automatically notified! Plus, you can also set up your Auto Reply SMS to let your callers know that you're on the road! 
And, guess what? TVS NTORQ 125 is also equipped with Navigation Assist to guide you throughout your journey. Now, what can be better than this?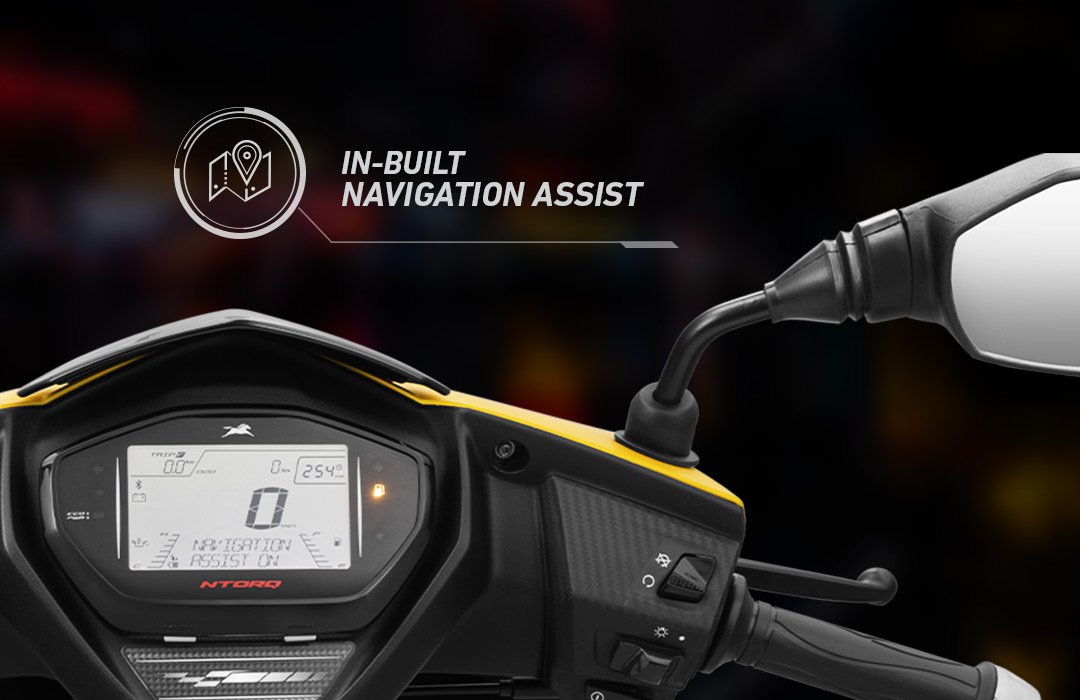 No more asking strangers – "bhaiya, yeh store kis taraf padega?" 'cause you've got your own navigation assistant on your scooter. Yep, yep, you read that right! Just connect your scooter with your phone, add the destination and your scooter will do the rest. It will tell you when and which turn to take to reach your location! Cool, isn't it? 
Well, I must say that I love how technology has made its way to the world of scooters 'cause we really needed that! And yeah, one more thing – to get access to all these amazing features, you need to connect it with your phone via the TVS Connect app.  
Well, TVS NTORQ has bagged 2019's 'Scooter Of The Year' award and what else do you need? This scooter is my favourite already!
Now, I ask who doesn't want a scooter in their garage that's loaded with so many features? I mean, by now all the 'smart' people out there must have realised how incredible this scooter is and they may also have made up their minds about buying one for themselves. Amiright?
And, and, and, I'll tell ya what? This scooter comes in 4 mattes (yellow, red, white and silver) and 3 metallic colours (blue, grey and red). So, choose your favourite colour and unleash the racing DNA in you with the brand-new TVS NTORQ 125! But, before you go buy this ride for yourself, vroom towards this 
page
 and get all the info! Ok, bye!