There have been several incidents of brand ambassadors using other brands' smartphones. Last year Samsung's ex-brand ambassador, Ksenia Sobchak, was sued by the brand after being caught using an iPhone X while on Television.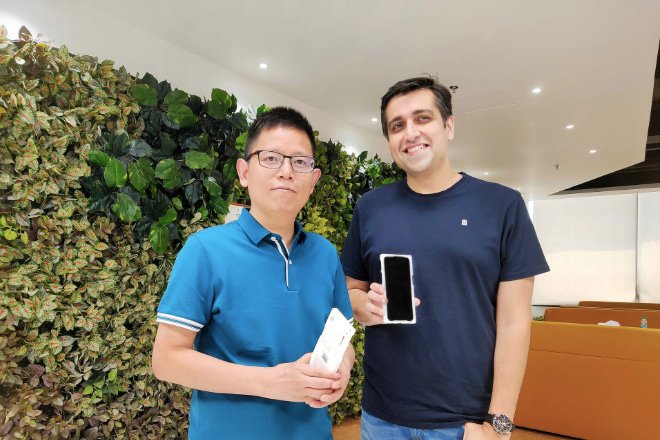 Such incidents are so common these days that people don't care anymore, but when the CEO of a company is caught using an iPhone, heads are bound to turn. 
According to 
Times Of India
, Madhav Sheth, CEO of Realme India recently shared a tweet about an update on Realme 3 and 3i which was tweeted from an iPhone.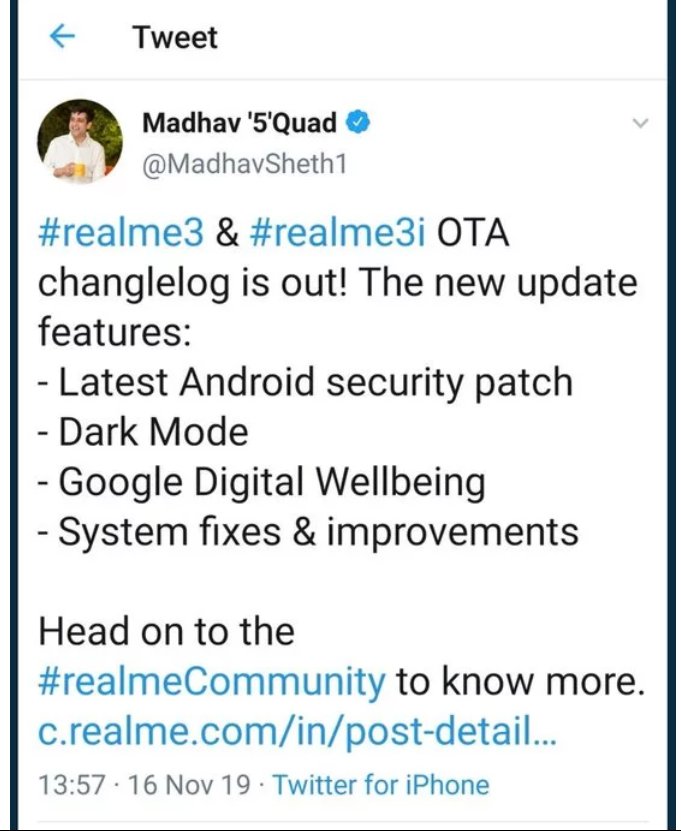 However, the tweet was deleted later but this left a question, is he using an Apple iPhone or has he been using it for some time?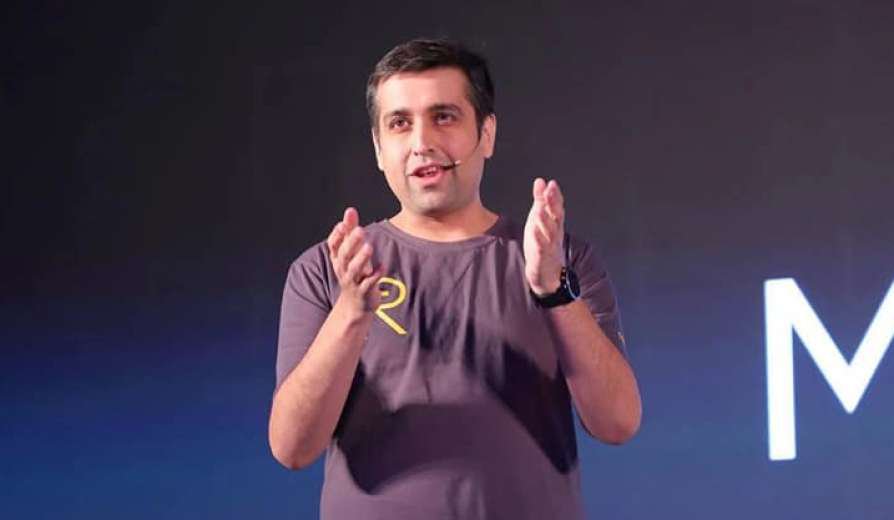 Though the tweet was deleted later, it was too late and the tweet went viral.
After using an iphone u speak this..
Yes….U are really funny mr madhav!!

— Riya Sharma (@Riya39199046) November 18, 2019
Madhav rocking the new iphone 11 pro i guess 😂😂

— Jack Yu (@Phenomenal_Yu) November 16, 2019
Yep, I have responded to this. I know which phone Madhav has been using day by day. He is a simple person, doesn't pursue this kind of luxury. iPhone is certainly not something he would like to use.

— Francis Wang (@FrancisRealme) November 18, 2019
You will brag about Realme phones and in the end you will use an iPhone yourself 😒

— SOUVIK CHAKRABORTY (@souvik734) November 18, 2019
Madhav sheth personally said he have iPhone X

— tweet bot (@NaveenreddyYNR) November 17, 2019
We can't say it for sure whether he uses an Apple iPhone since accounts of several top officials are maintained by publicity teams and chances are that someone from the team made a tweet using an iPhone.