Twitter's new terms of service that apparently allows other companies to re-publish content on its platform has users across the world freaking out.
Basically, it allows Twitter to make content that is posted on the site "available to other companies, organizations or individuals" who can then re-publish it. To put it very simply, any content you post will no longer be yours and can be used with or without your permission.
Feels outrageous, no?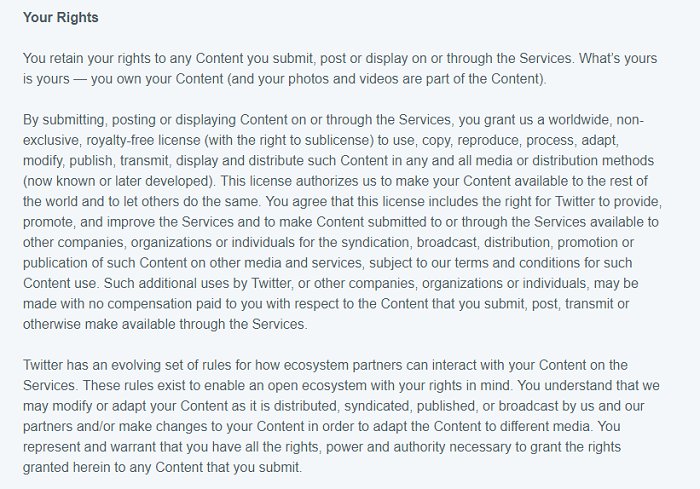 Twitter user Richard de Nooy was the first to point out the issue, and that slowly led to other users in panic mode
Meanwhile, some others were in a more 'realistic' mode 
However, the outrage is totally useless
The thing is these conditions aren't actually new and they have been part of the site for quite some time. To be exact, they have actually been around since Version 2 of Twitter's Terms of Service, which have been effective since September 10, 2009.
They only resurfaced now because Twitter made a few minor changes to its terms of service for users outside of the US. These terms will go into effect for the rest of the world on October 2nd and Twitter was just notifying its users about the same.
So, the current outrage seems to have absolutely no merit because it had always existed. Well, only if people had bothered to read the 'old' terms.