Since the turn of the millennium, our generation has earned this reputation for being more tech-savvy and thus always being hooked to screens — selfies, selfies, selfies. But can you even blame us? Technology has completely changed our way of living, with new innovations waiting around every corner. Right now, there are so many cool gadgets in the market that anyone would love to own and are ridiculously useful. Our current obsession — the DIZO Watch 2 Sports.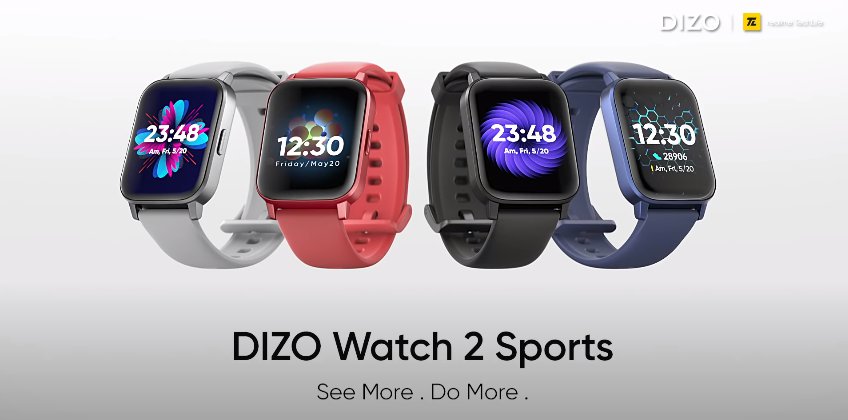 But let's first tell you a bit about this new brand that has been making waves in the market since its global launch on 25th May 2021. With the promise to bring 'Smart Tech Life for Every Different You', the brand already established a strong consumer base of over 1M by October 2021 in major product categories including smart entertainment, smart home, smart care and accessories. And it has already made it to the list of top 10 smartwatch brands in India, as per the latest report by Counterpoint Technology Market Research. Which brings us to the DIZO Watch 2 Sports. So why are we obsessing over this hot stuff?
For starters, the watch comes with one of the biggest touchscreen display screens (4.3cms) in its price segment. It comes with a high brightness of 600nits and 240×280 resolution to facilitate better visibility in any lighting conditions. Additionally, the smartwatch comes with over 150 watch faces including dynamic dial backgrounds and personalised display options along with six colour options to choose from – Silver Grey, Ocean Blue, Passion Red, Dark Green, Golden Pink, and Classic Black. 
If you're into sports and fitness then the DIZO Watch 2 Sports will be your ideal partner and we'll tell you why. You can start by choosing from over 110 sports modes which include standard exercises like running, walking, cycling, gymnastics, elliptical, yoga, etc, along with more athletic and extreme activities such as hockey, football, horse riding, high/ long jump, several dance forms, Tai Chi, martial arts, trampoline, and many more. And guess what? It has a water resistance rating of 5 ATM (50-meter), so you can even wear it while swimming or bathing!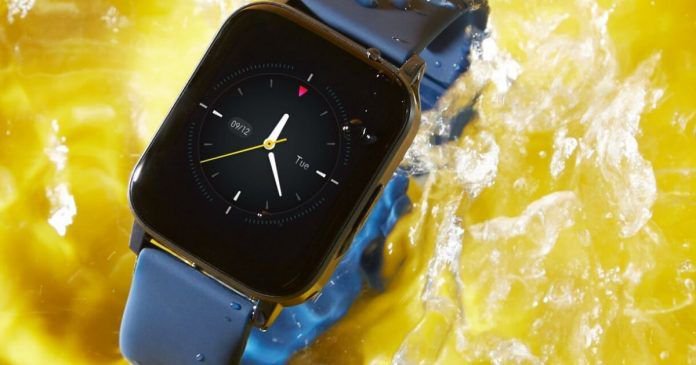 And if you're just looking to watch your health intelligently, then the product gives you the option to monitor your real-time heart rate,  blood oxygen (SpO2) levels, and maintain your sleep hygiene along with constantly sharing insight on how to better your health and fitness levels. And these are just a few things you can do with the DIZO Watch 2 Sports among numerous other health-related features.  Another savage feature of the smartwatch is that you don't have to worry about constantly charging it on a daily basis. In fact, with its 260mAh battery, you can fully charge it in just 2 hours and go 10 days at once!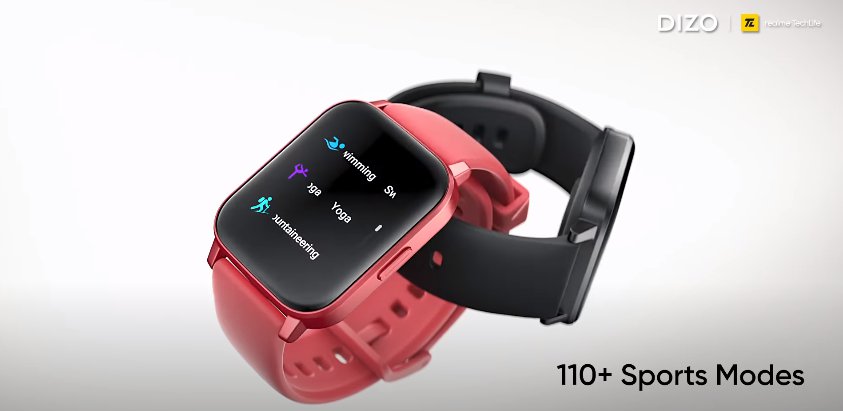 The smartwatch weighs just 41gms, which is 20% lighter than the DIZO Watch 2, and it even comes with 22mm detachable straps, which are comfortable to wear for days and nights. If you ask us, we're already hyperventilating about just how amazing this smartwatch is which is giving us all the high-end features at just ₹2,499! Interestingly you can get it at just ₹1,999 on Mar 8, 12 pm onwards on Flipkart as an introductory offer. 
With its tagline 'Be Different' and a line-up of cutting-edge innovations, DIZO wants us to believe that we can make anything possible in our lives with the help of technology. In less than a year, it has offered our generation of tech enthusiasts gadgets that are aligned to our needs and empower us in striking a smart balance between work and life. Some of the other products by DIZO that is worth checking out are the DIZO Watch 2, DIZO watch R, DIZO Buds Z Pro, DIZO Buds Z, DIZO GoPods D, DIZO Wireless Power, DIZO Wired earphones, and other accessories. Follow their Instagram page to know more. 
*adds to cart*