There are a lot of great music players that are available on Windows but if I ask you to name the most famous one, you'll surely say Winamp, because that's what we used the most to listen to songs we loved back then. 
Today's generation is spoilt for choice, whether it's music players, devices or apps. Heck, even YouTube is a godsend. But for us 90s kids? When it came to music, there was only one. Winamp.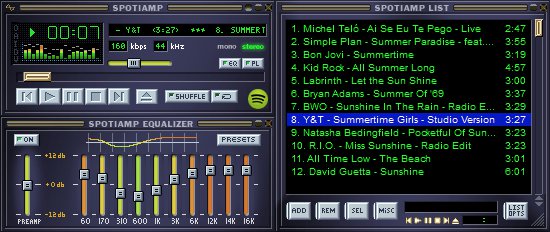 Let's be clear, we're in a crazy era when it comes to the access we have to music and the types of genres available. But back then, nothing – and I mean nothing – could beat plugging in my school-time favourite hits on one of those crazy-ass skins.

Back then, gadgets were scarce and having a classy media player was like enjoying a game of Space Cadet 3D pinball. Even though we understood very little, all we cared for was in there in that media player.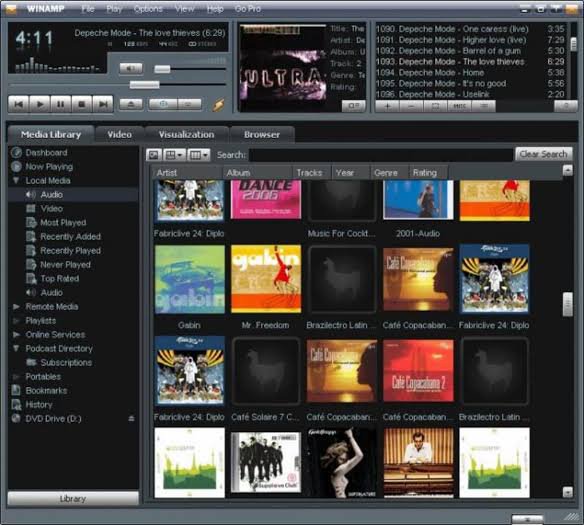 Turning on your PC back in the early 2000s, playing Road Rash and kicking some CPU ass, all you wanted was to play Linkin Park and Jon Bon Jovi on Winamp and chill for hours. 
When you were done with the game, you could also check out live wallpapers and those out-of-the-world skins, which redefined my childhood. The next time skins made me that excited was when I got hooked to playing PUBG.  
The vibrant colours, the patterns and the ease of looking at them on your PC screen, ah old school days at its best. And if you got bored, switching to a new one was easy. 

Along with the skins, came breathtaking inputs and visualization plugins, which totally made our day as we kept on exploring something more dynamic to match the song that was being played at that moment. 
Spotify will not give you the same option but rather make you stick to the basic black and green configuration, which absolutely gets depressing after a point of time.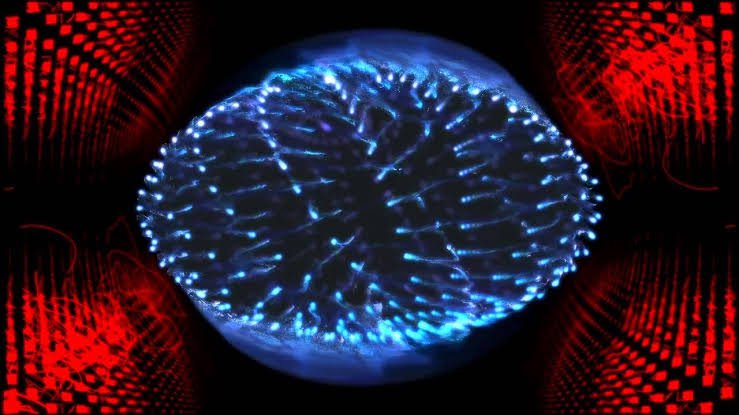 The organizing and synchronizing options virtually made Winamp so good that you probably don't even remember any other media player. 
It was generally so good, and so easy to use we didn't need to use any other player. And come to think of it, do any of us even remember any of the other players back then?
From Dhoom to Kal Ho Na Ho, all iconic album songs I listened to were on Winamp. And mind you, downloading songs was an achievement we were proud of back then.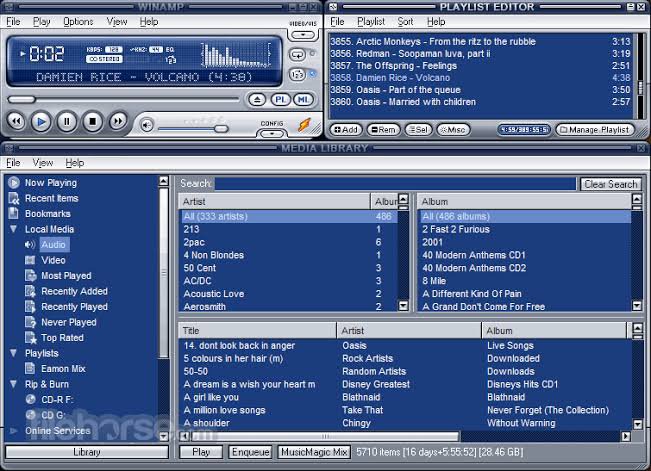 For those who've not used Winamp for quite some time, using a future version might bring back some memories. 
Though I am not a fan of remixes and revised applications for Android platforms, I hope if they make a new Winamp, they make it like it was in 1997.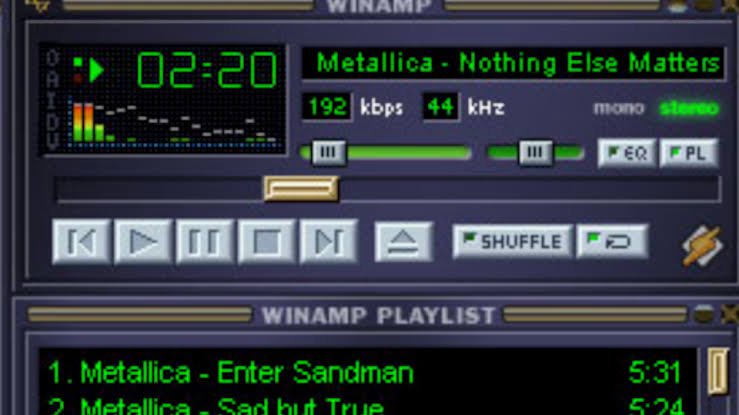 Decades later, our good old Winamp may be dead but we'll surely be thankful to Windows for giving us this application, which we cherished during our teenage years. 

Don't believe me? Go ask someone from the 90s.