There are cars, then there are luxury cars, then there's the Karlmann King, that needs a superlative adjective to be described at best. With a starting price of ₹13,97,10,000, the Karlmann King is the world's most expensive and luxurious SUV. However, it is not mass produced.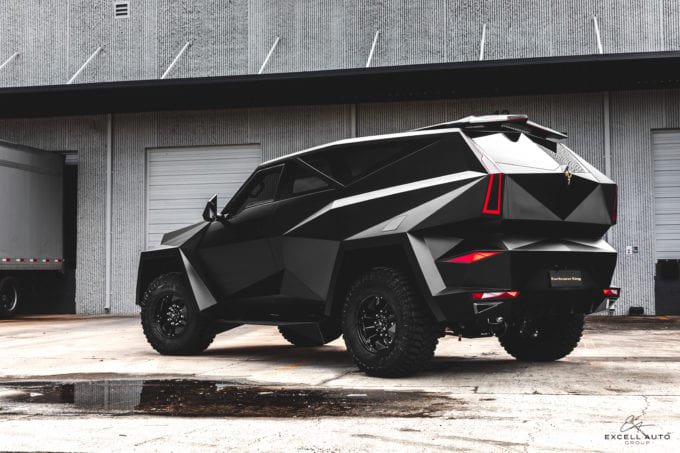 Modeled upon a stealth fighter, and built upon a Ford F-550, the car weighs over 5800 kgs and comes with a matte-finish and a bulletproof body.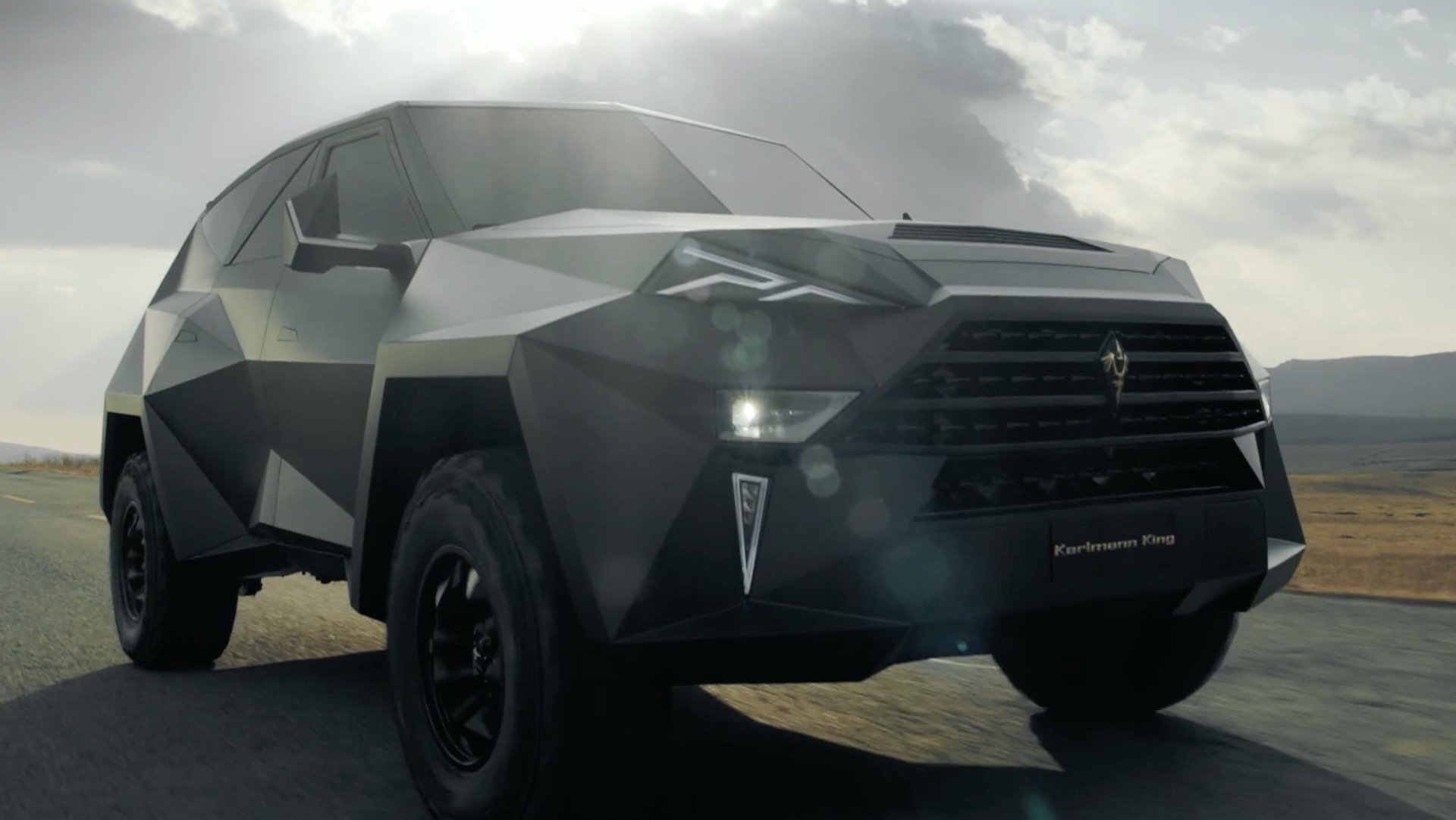 The interiors look like something out of a science fiction movie. The opulence inside is no less than a private jet or a five-star hotel. 
Other highlights – a refrigerator, 40-inch television, Playstation 4 with room for integrating laptops, and with royalty come extra perks, such as a champagne stocked refrigerator, bar, crystal glasses and a Nespresso coffee machine.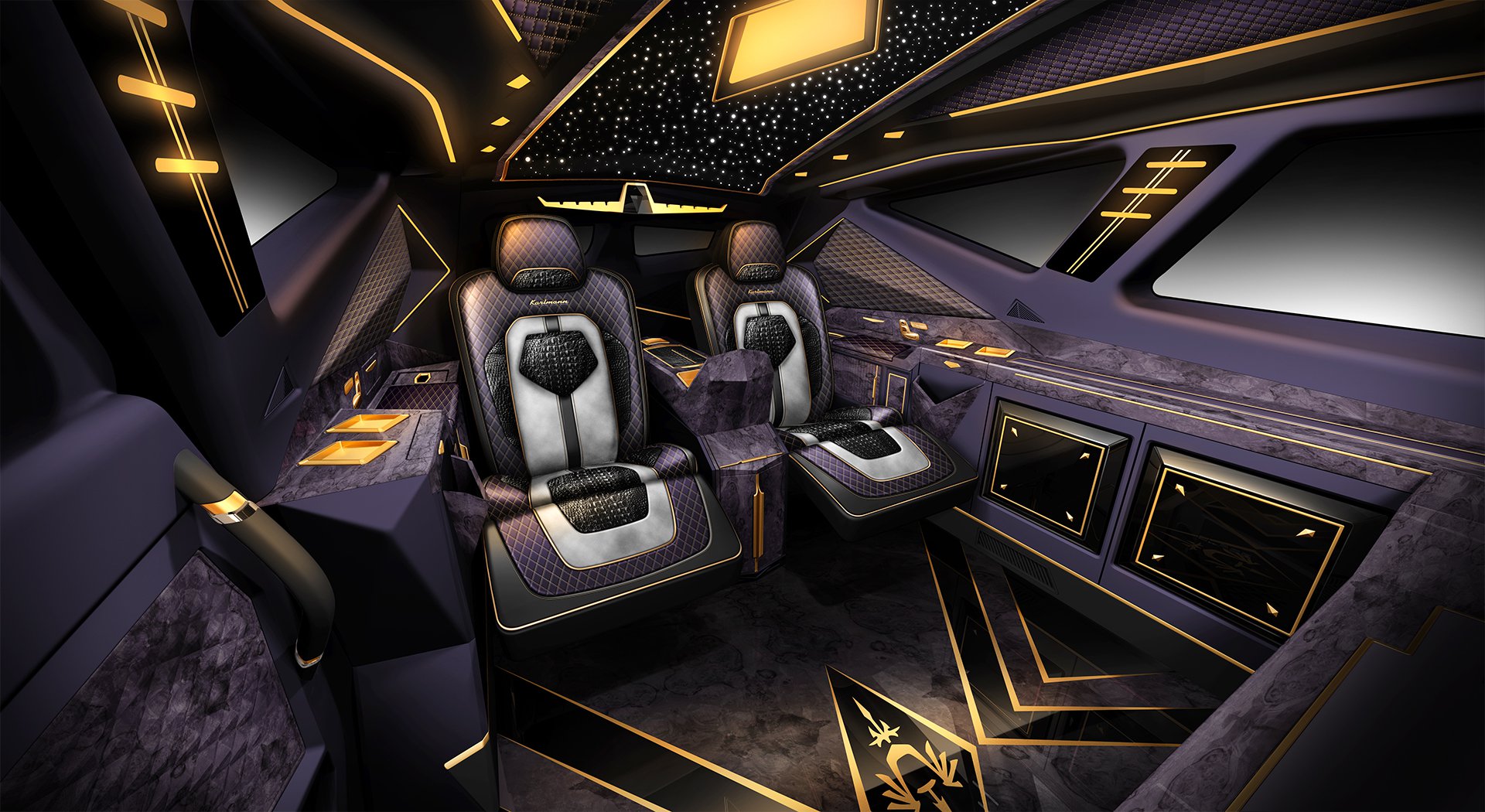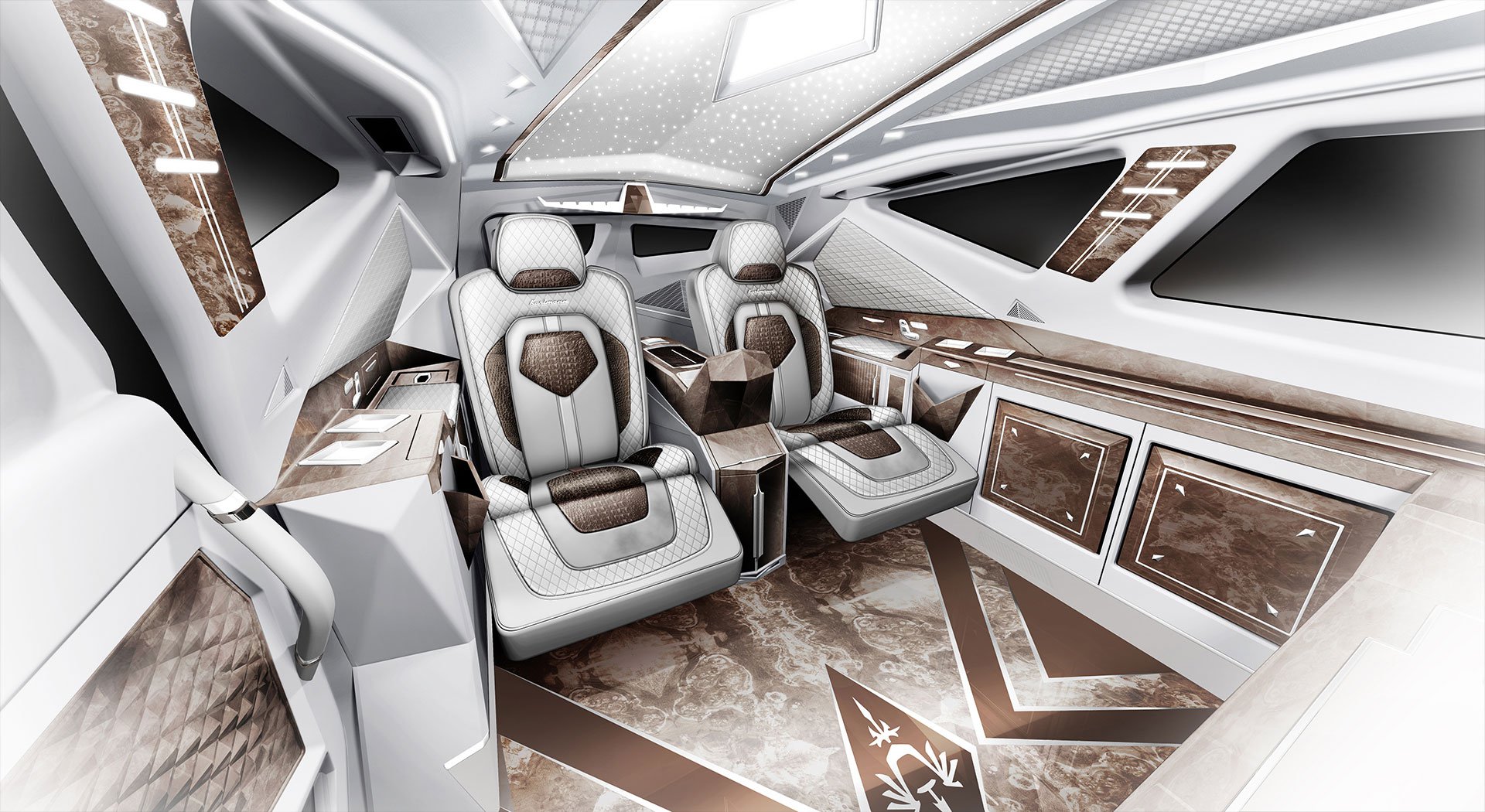 There's also a mood lighting feature for when millionaires want to get extra comfortable. Read more about Karlmann King on their website. 
According to the Karlmann website – 
Karlmann King, a high-end custom made SUV, a ground "stealth" fighter, is created by a top automobile design team from Europe, combining with the top vehicle craftsmanship in Europe, intended to bring an unprecedented visual feast and driving experience to the global car enthusiast.
As per the official Karmann King website, petrol heads will have to wait it out, as the vehicle is extremely exclusive, with the cars being built to order on a very limited basis. If you've got a whole lot of money and are itching to get the world's most expensive mass produced SUV, it's the Rolls Royce Cullinan at ₹6.95 crore.