Facebook is not only one of the largest social networking services in the world, it happens to be that appendix of our virtual worlds that the better half of this universe feels it can truly relate with. You probably log on, scroll through the feed, maybe put down 'what's on your mind' and get a few likes. But when you're part of the team that runs the networking app, you roll a little different on Facebook.
If you've heard or seen the 'yellow' version of the Facebook app that its employees get to use, you'll truly feel that it pays to work at Facebook. For all you social network worms (for lack of a better word), Mark Zuckerberg just showed off his custom-made Facebook app which you can only fantasise about having.  
Facebook's internal 'yellow' version of the app might just give us a glimpse of what the app is like for the special few. 
A brief peek into the super exclusive app was caught on a live video recently.
Where Zuckerberg showed off a version of Facebook on his iPhone which flaunted a series of special features that the employees get to use. These features could possibly be included into the Facebook app in the future – at least that's the hope – and seem like they may make the networking site a lot easier and more fun to use.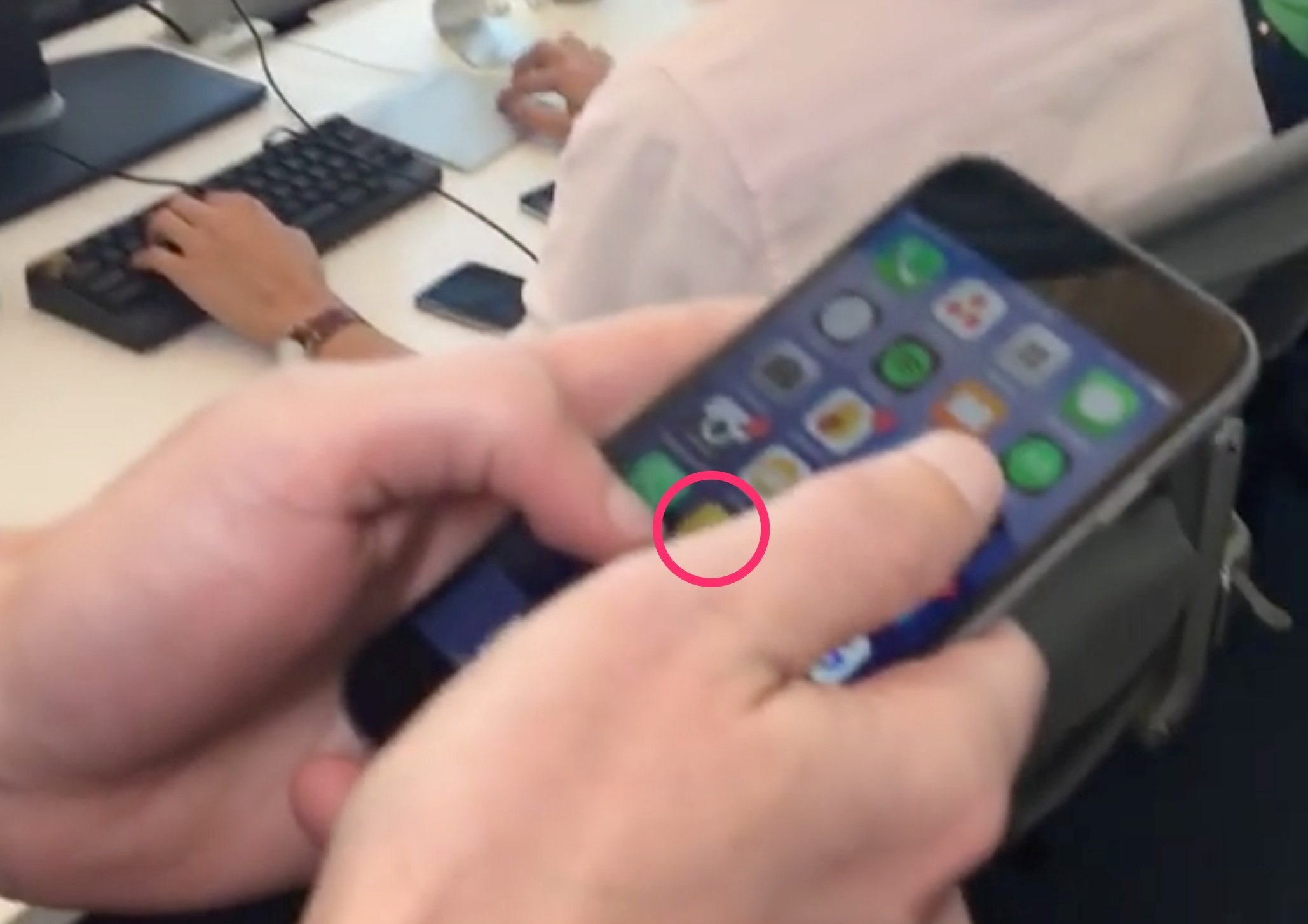 Mark Zuckerberg flaunted some of the cooler stuff they get to share on the 'What's on your mind?' post.
The exclusively employee version composer on the iOS app drops down into a list with a number of different options for the type of content you would like to share. Some of these are "Slideshow," "Live Video," "GIFs" and "Music" options, which let you directly post the desired kind of content. These are the kind of things that an easier life is all about.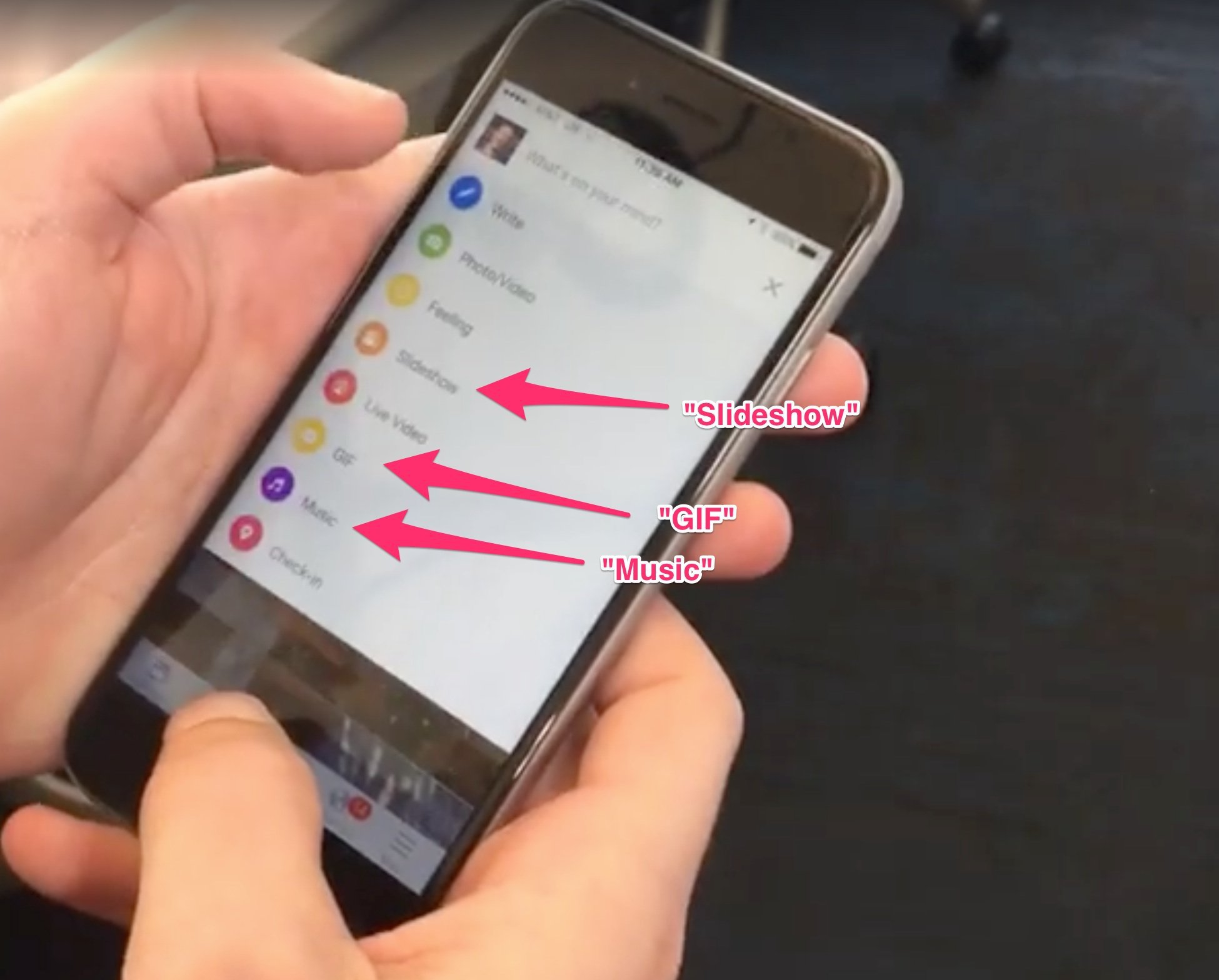 Rumours, in fact, claim that Facebook's music service has been in construction for a year now.   
We've just not been special enough to check it out. Facebook also has been supporting GIFs since May, 2015 but there is no separate button for them like the yellow version. The slideshow option lets the user post content in bunches, pictures and such, in a slideshow format, although there is speculation that this might be a new type of advertising format that Facebook has introduced for emerging markets.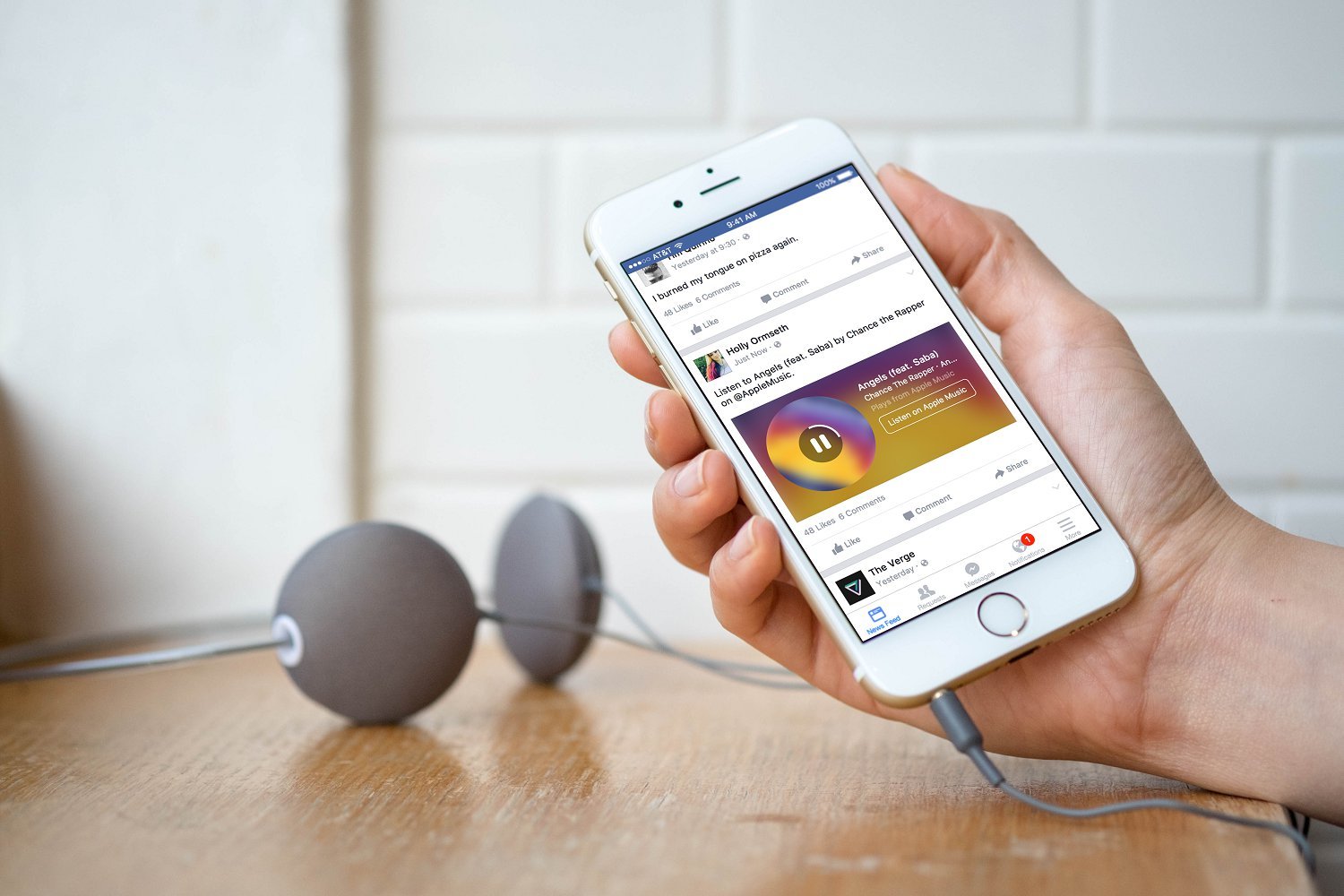 But Zuckerberg has mentioned that not all of the features will be released.
Zuckerberg mentioned that only a few of the special features mentioned in the live video demo by him will make it to the user end, perhaps attributed to the fact that there is a lot of beta testing and user interfaces changes that the team experiments with. Nonetheless, there seems to be a lot more user interface changes that might be coming our way. But nothing seems to beat what the ones at Facebook get, that nice piece of the cake.
Check out this demo by Mark Zuckerberg about the yellow app:
It's nice to be part of the chosen few, I guess.
Masthead Source: fatehjangcity.com