Indian wicket-keeper Wriddhiman Saha has taken some stunning catches in the ongoing India-Australia series.
There was that stunning one-handed effort in the first Test in Pune.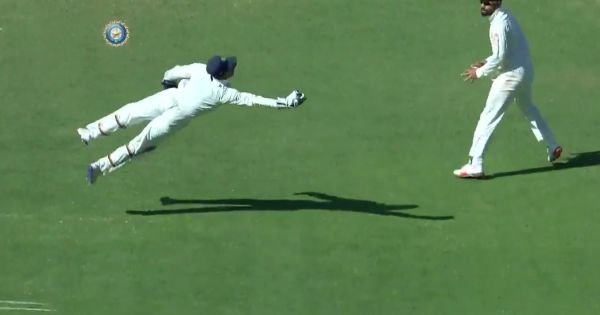 And then there was the full-length diving catch in Bengaluru.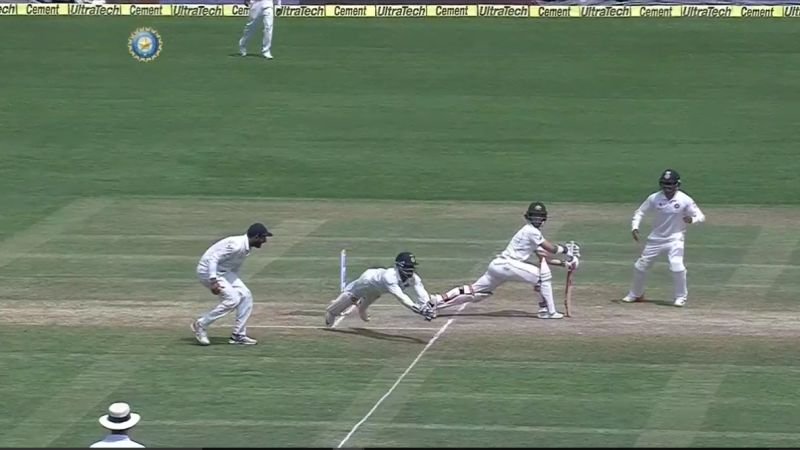 And on Thursday in Ranchi, he went one step further in trying to prove what a good wicket-keeper he is. In the 80th over, with Steve Smith just short of a century, he went back on his back-foot, tried to flick behind square but the ball got stuck between his legs.
Over-eager to take the "catch", Saha rushed to Smith and, well, this happened:
A bizarre moment! The ball got stuck between Smith's legs and Saha tried to "catch" it. Laughs all around but Smith not amused.#INDvAUS pic.twitter.com/CEjoBRzEYl

— ScoopWhoop News (@scoopwhoopnews) March 16, 2017
Wriddhiman Saha & Steve Smith create the moment of the day. #INDvAUS #INDvsAUS

(Video - Star Sports) pic.twitter.com/LL8WIpqaBH— Khurram Siddiquee (@imKhurram12) March 16, 2017
ESPNCricinfo described it a ball-grab scene that they can't elaborate on further.

It had umpire Ian Gould in splits.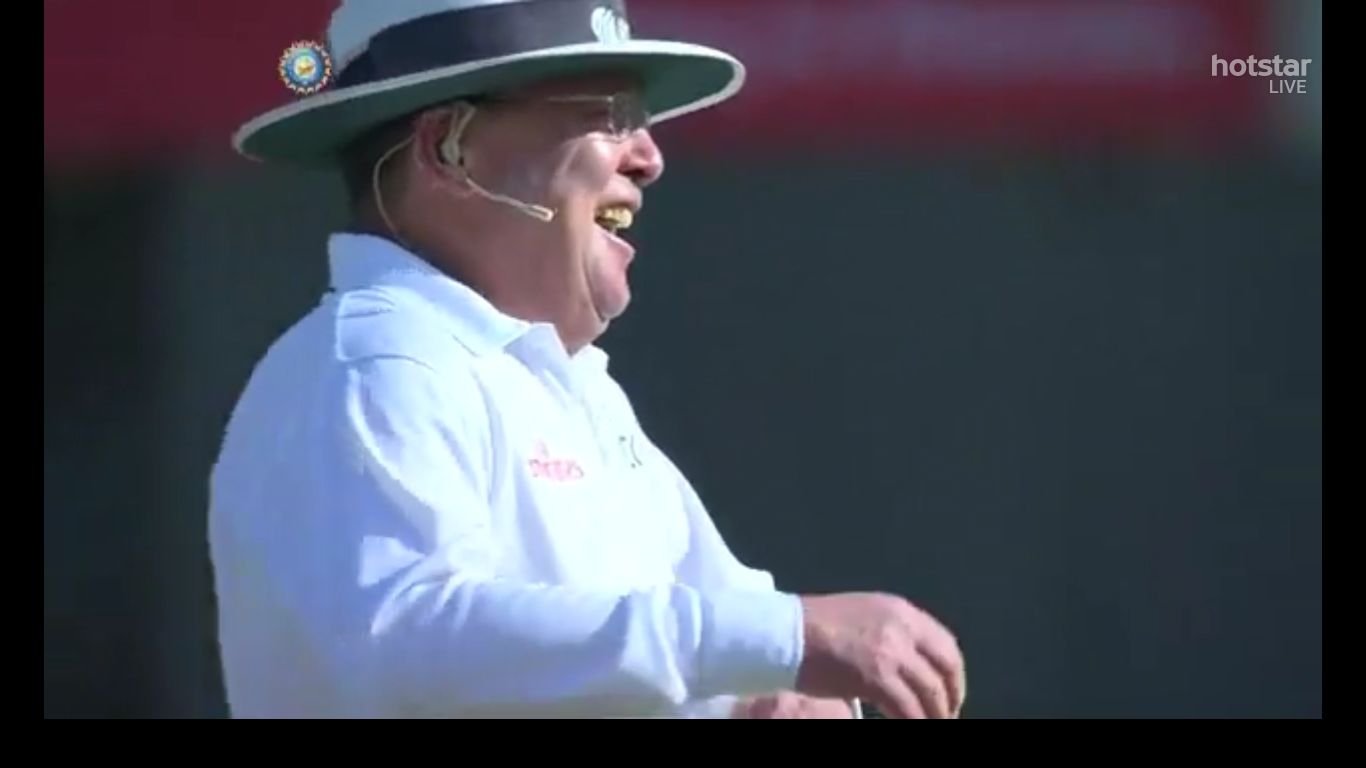 Twitter, of course, sprang into life. (Warning: Some R-rated content ahead)
FIND, CATCH AND APPEAL - @Wriddhipops @stevesmith49 #INDvAUS pic.twitter.com/nTIWPlgTih

— BCCI (@BCCI) March 16, 2017
Waiting for Pahlaj Nihalani to chop this footage out of the highlights. #IndvAus pic.twitter.com/NAZTnsgmGI

— Sand-d Singh (@Sand_In_Deed) March 16, 2017
Wtf moment of the day. #INDvsAUS pic.twitter.com/MTb7T3wKdd

— Sagar (@sagarcasm) March 16, 2017
The fun continues. Was really funny from Saha.#IndvsAus

— Mohammad Kaif (@MohammadKaif) March 16, 2017
Not really sure what Saha was trying to do... but probably the funniest moment I have seen in Tests! 😂 #IndvAus

— Chetan Narula (@chetannarula) March 16, 2017
Wriddhiman Saha caught balls tampering pic.twitter.com/WqcE5IsgTl

— The-Lying-Lama (@KyaUkhaadLega) March 16, 2017
"Mate. Too much teeth. Be gentle" pic.twitter.com/QxtxtBeDFj

— Dennis Rabada (@DennisCricket_) March 16, 2017
Saha loves grabbing balls. Contact Shakib.

— Fake Mitch Johnson (@NotMitchJohnson) March 16, 2017
That moment you wake up in a strange bed with someone you barely know... #indvaus pic.twitter.com/zTGLg5kim4

— Innocent Bystander (@InnoBystander) March 16, 2017
Scenes! That is, without doubt, the best thing I've ever seen in Test cricket. #INDvAUS #tacklegate

— Melinda Farrell (@melindafarrell) March 16, 2017
Amid all this, the only person who didn't seem amused at all was Steve Smith. Can you blame him though?
Featured image: Twitter