The sensational Ryan murder case not just shook the conscience of an entire nation but also has now exposed the collective failure of police, media and law.
Two months into the case, it's now clear that the bus conductor Ashok Thakur, the original accused was most probably made a scapegoat in the case to protect the real culprit. The CBI on Wednesday, in a twist, framed a class 11 student for the heinous crime, raising questions over how the Gurgaon Police zeroed in on bus conductor as the murderer.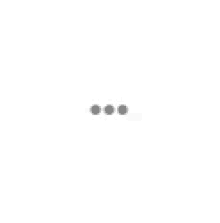 This new twist threw up a lot of pertinent questions emphasising how easily the poor get blamed and how conveniently our corrupt police gets away with anything. 
CBI has exposed Gurgaon Police's cover up
After investigations, CBI gave the conductor a clean chit by pinning the blame on the Class 11 student. The CBI has not found any evidence so far against him, who was the Gurgaon police's sole accused in the gruesome killing and also did not find any evidence of sexual assault. 
CBI sources also told India Today that the bus conductor was interrogated by agency's investigators and said that Gurgaon Police coerced him into confessing to Pradyuman's murder. 
The media and police must apologise for this botched up investigation
More than anything, the Haryana police has to be made accountable for such gross incompetence and be punished for framing an innocent man. Media spotlight also might have made the police overlook crucial clues and led them to conduct a hasty investigation.
But how will the police compensate Thakur for what they did? Will the policemen who did this be punished? 
Media too is responsible for tarnishing the bus conductor's image and damaging his reputation for life. Branded a murderer, cursed, demonised--the media left no stone unturned to make the public loathe him.
Ashok now wants an answer
Ashok, on Friday, said he will file a case against the Haryana police and school's management for torturing and defaming him.
Mohit Verma, Rohtak-based counsel for Ashok Kumar told Hindustan Times, "The police had planted everything. They framed an innocent man. Who pressurised the police to do [that] is a matter of investigation, but whatever happened to Ashok amounts to torture," he added.
What had happened?
Eight-year-old Pradyuman Thakur was found dead with his throat slit inside the school washroom on the morning of September 8. His body was discovered by fellow school students.
The Gurugram Police had initially arrested the school bus conductor alleging that he had tried to sodomise the victim and later killed him when he raised an alarm. The case was later transferred to the CBI by the Haryana government on September 22.