ICYMI, there is a campaign raging on Twitter that is asking the government to make sanitary napkins tax-free. SheSays, a not-for-profit organisation started a campaign today with #LahuKaLagaan, urging the Finance Minister to exempt the tax completely. The campaign tries to hold the government responsible and accountable and bring the finance minister's attention to the issue.
While the Delhi government has reduced the tax on sanitary pads to 5 percent from the earlier 12.5 percent in March, the tax on sanitary napkins is still a stellar 14 percent under the Goods and Services Tax system in other states.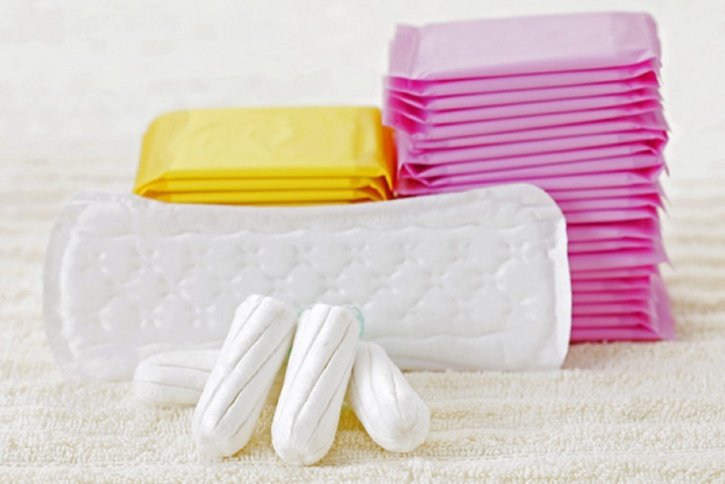 Here's what the campaign is fighting for.
Expenses incurred by a woman on sanitary napkins. They are taxed up to 14.5% depending on states! No to #LahuKaLagaan! @arunjaitley pic.twitter.com/k1GawlewDD

— SheSays (@SheSaysIndia) April 18, 2017
India has adopted the #GlobalGoals & we're holding our govt. representatives accountable for sanitation + health. @arunjaitley #lahukalagaan pic.twitter.com/eAsY0bPCer

— SheSays (@SheSaysIndia) April 18, 2017
Since then, the campaign has gained traction on Twitter with several celebrities and stand-up comedians tweeting to the finance minister to exempt the tax completely.
Really sad.

Approx 23% Indian girls leave school after menstruation.100% behind 0% tax on pads.@arunjaitley #LahukaLagaan @SheSaysIndia.— Sorabh Pant (@hankypanty) April 18, 2017
#lahukalagaan leads to less menstrual protection and many adolescent girls miss 5 days of school in a month. @arunjaitley let's change this?

— Sahil Shah (@SahilBulla) April 18, 2017
Dear @arunjaitley,

Our lives are taxing enough without having to be taxed for sanitary napkins. #LahuKaLagaan @SheSaysIndia pic.twitter.com/vMjWYsmUWV— Anu Menon (@ExLolaKutty) April 18, 2017
@arunjaitley 88% of Indian women use rags, sand, ash, wood shavings,hay instead of sanitary pads. Tax for this?!#LahukaLagaan @SheSaysIndia

— Mallika Dua (@MallikaDua) April 18, 2017
27% of the WORLDS cervical cancer deaths occur in India.

Please @arunjaitley remove tax on sanitary napkins.@SheSaysIndia#LahuKaLagaan— Kenny Sebastian (@knowkenny) April 18, 2017
SheSays has been working towards launching this campaign for a year. Zeenia Kolah, Gender Advocacy Head, SheSays, told our sister publication, Vagabomb,
We realised that you cannot tackle issues including gender based violence, or the need for women to have access to education without addressing the other significant barriers that women in our country are subject to on a daily basis. When we talk about abolishing this unfair tax burden that women are subject to, we are not just talking about the fact that it is discriminatory on the grounds that it is targeting only one gender and taxing women on an essential commodity, but we are also addressing the facts that 23% of girls drop out of school on reaching menarche, lack of participation of women at the work place, increased rates of Reproductive Tract Infections and cervical cancer.
SheSays sent a legal representation to provide women across the country with easy access to sanitary napkins to over 15 government officials. This campaign is important in the light of the fact that out of the 497 million women who constitute the Indian population, only 12 percent actually use sanitary napkins. The remaining population resorts to hand crafted alternatives like: old fabric, rags, sand, ash, wood shavings, newspapers, dried leaves, hay and plastic.
This campaign is very similar to the Tampon tax debates in the UK and US, where organisations have been protesting to exempt women of any tax on sanitary napkins. It is not a luxury but a necessity and needs to be axed completely.
Subscribe to our
Newsletter