What are the ingredients for a good father? Love, care, support, and reliability. This cat dad seems to have all such qualities and more. Thuoy Duong Panda from Vietnam took to Facebook to share images of these adorable cats. First litter for both the parents, the father cat is seen deeply concerned about the labour. He is also later seen being absolutely supportive in looking after the babies. This would actually make the cutest cat family ever!
Take a look.
He looks a little stressed here.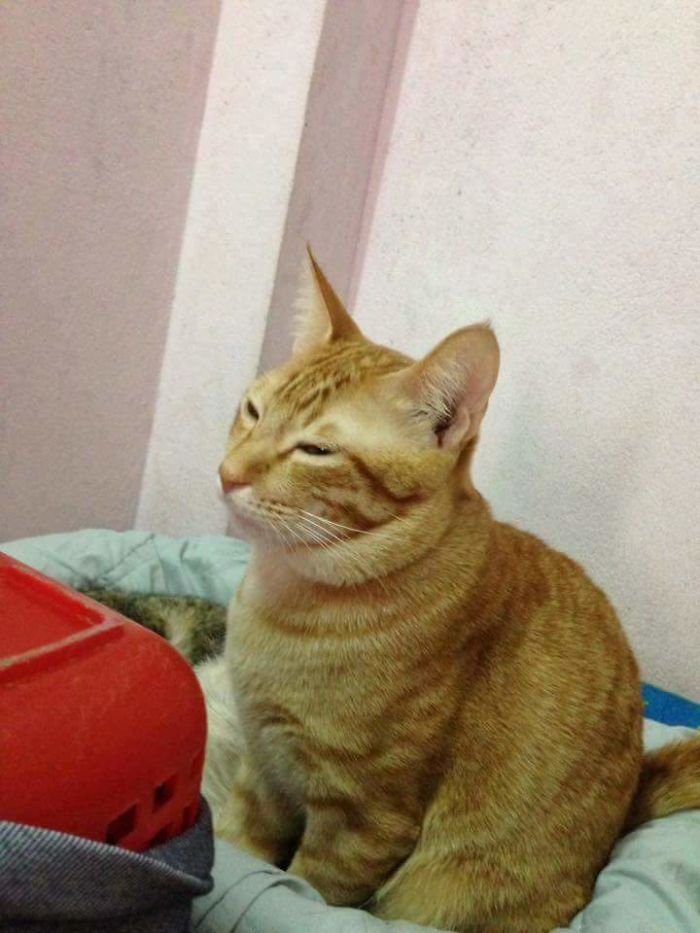 But once the babies arrived, he was the most attentive daddy in the world!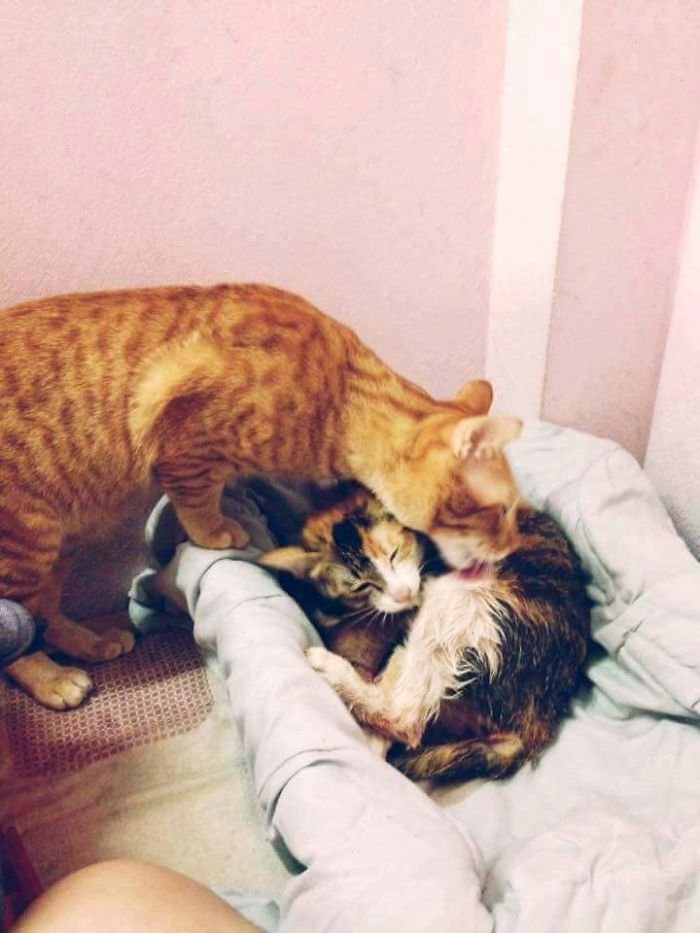 And here's the mom, after bringing four little ones into the world.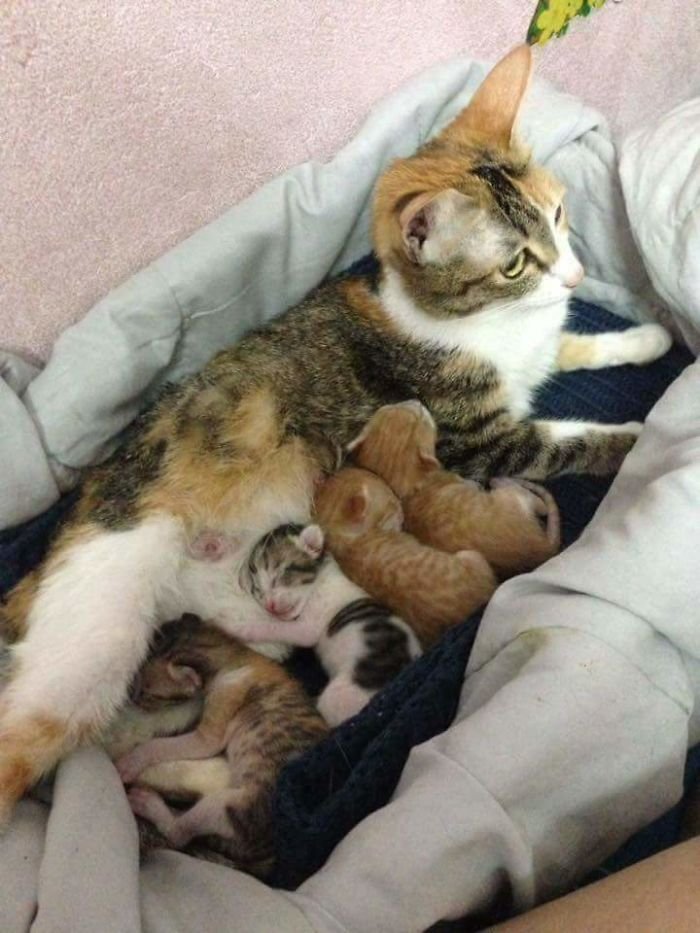 The father cat even cuddled the babies while the mother was away!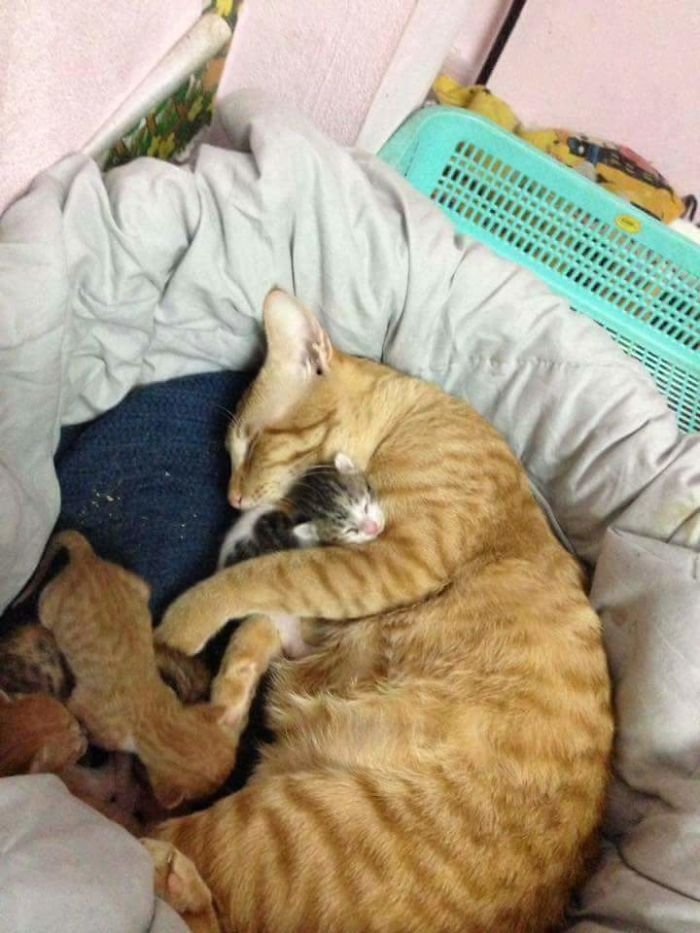 He also gave the mother cat a show of support and love.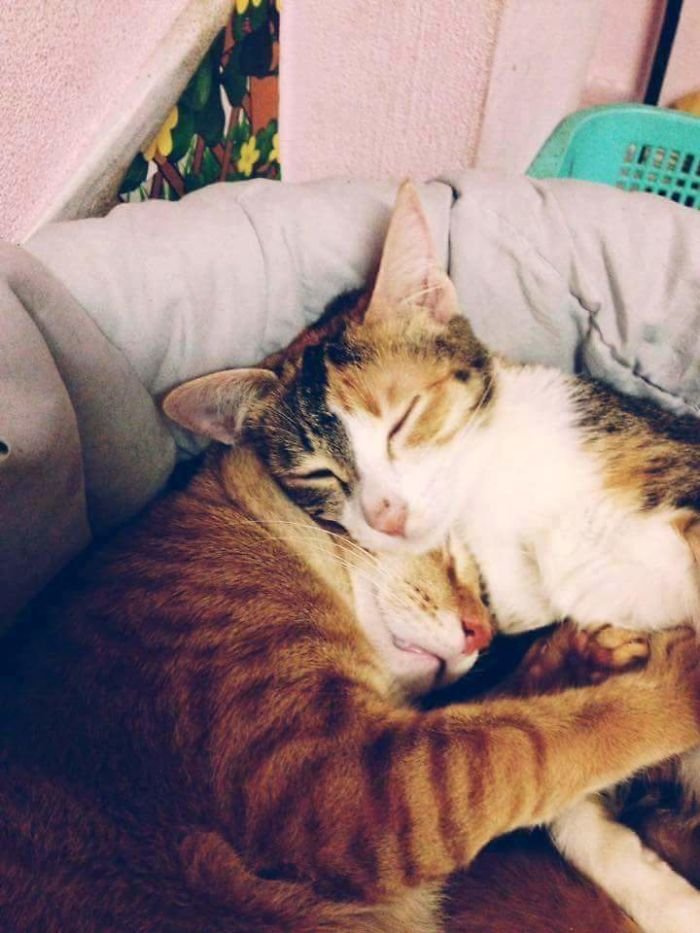 And that's one happy, healthy, and supportive cat family.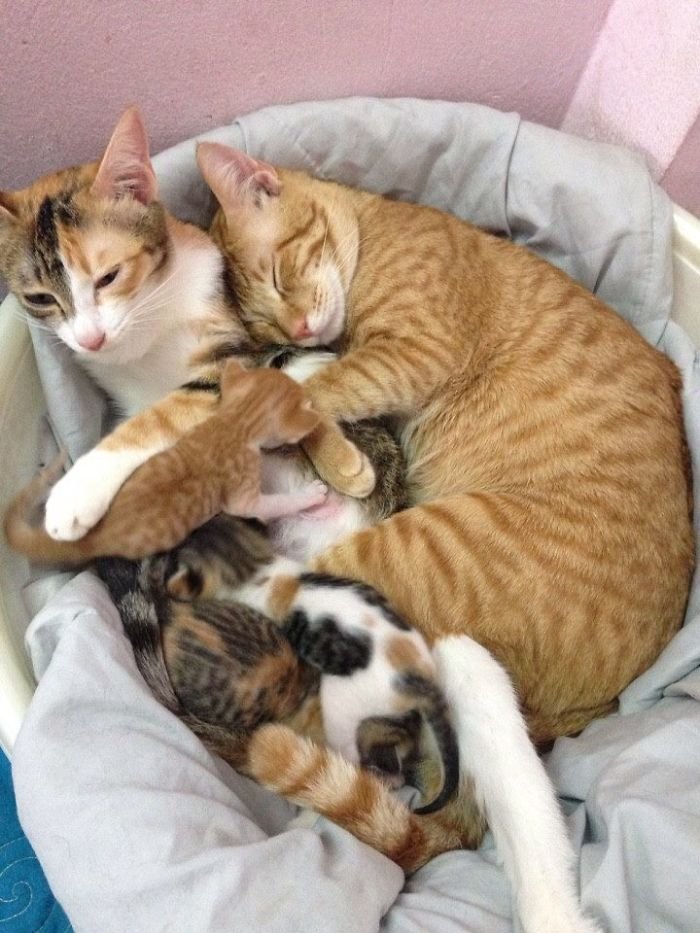 Hoomans, here's where you can take notes from.