It's that time of the year, again! Muslims all over the world are currently observing the holy month of Ramzan, fasting from dawn till dusk for a whole month. They break the fast together with family and friends with the iftar meal, served right after sunset. An assortment of delicious dishes, both sweet and savoury, the iftar meal is heaven for all foodaholics out there.
Old Delhi, especially, witnesses Ramzan celebrations with much elan and an array of mouth-watering delicacies. Beautiful sights of Muslim families praying together at the Jama Masjid in Chandni Chowk during evenings can be seen. The whole place is lit up with bright lights, make-shifts markets, and elaborate, though crowded food stalls that offers a variety of gastronomical wonders. 
If you love food, and want to enjoy all that the Ramzan season has to offer, then these 15 eateries in Old Delhi are a definite must go to.
1. Al Jawahar
After enjoying the hustle and bustle of Jama Masjid, retire to this restaurant and enjoy a wholesome meal of sumptuous chicken delicacies. Feel a burst of multiple flavours with every bite you take!
Location: 8, Jama Masjid Matia Mahal Road, Matia Mahal, Opposite Gate 1, Jama Masjid, New Delhi
Dishes To Try: Chicken Jahangiri, Mutton Stew, Egg Curry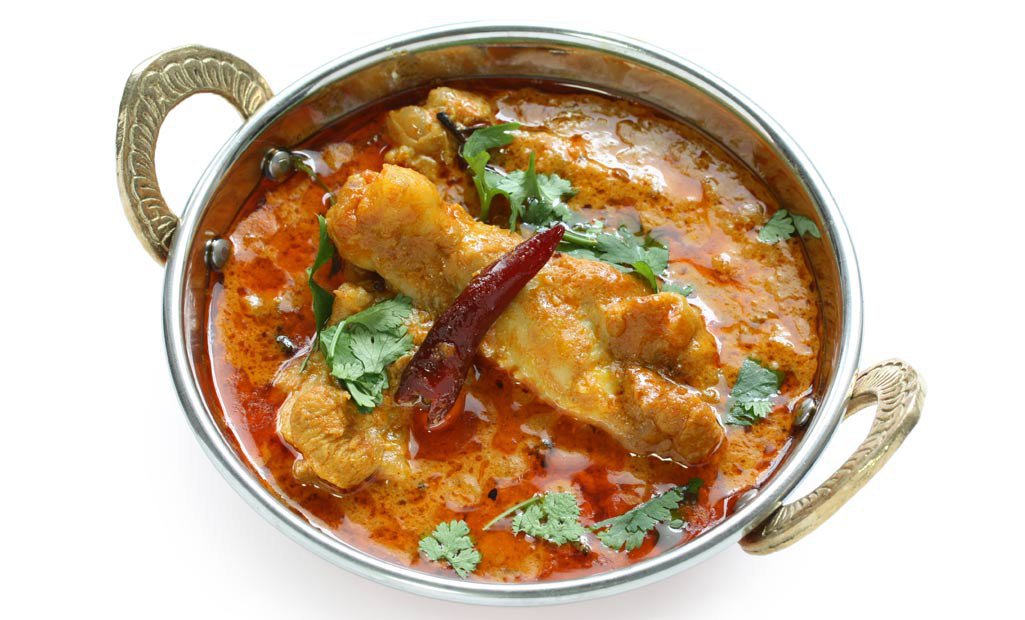 2. Karim's 
Who hasn't heard of Karim's, right? After enjoying an evening of soulful qawwalis at Hazrat Nizamuddin's dargah, head over to Karim's for a delicious dinner. Do try the sweet delights they have to offer, and end your meal in the most perfect way! 
Location: 168/2, Jha House Basti, Nizamuddin West, Nizamuddin, New Delhi (also at 17 other locations in Delhi NCR)
Dishes To Try: Kebabs, Mutton Qorma, Nahari, Phirni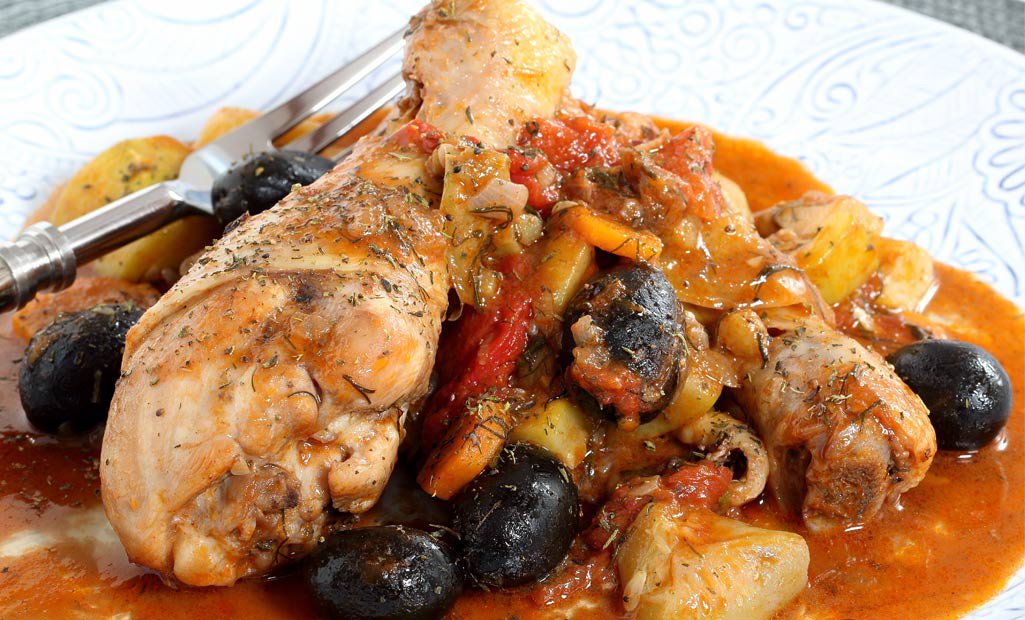 3. Kake Di Hatti
After you're done enjoying your shopping spree in Chandni Chowk, you can end your day at this old institution. Every dish here is worth trying, and there are plenty of options for vegetarians as well. Give your Ramzan meal a li'l Punjabi twist at Kake Di Hatti, this season.
Location: 654-666, Church Mission Road, Fatehpuri, Chandni Chowk, New Delhi (also at 3 more locations in Delhi NCR)
Dishes To Try: Soya Chaap, Dal Makhani, Lauki Raita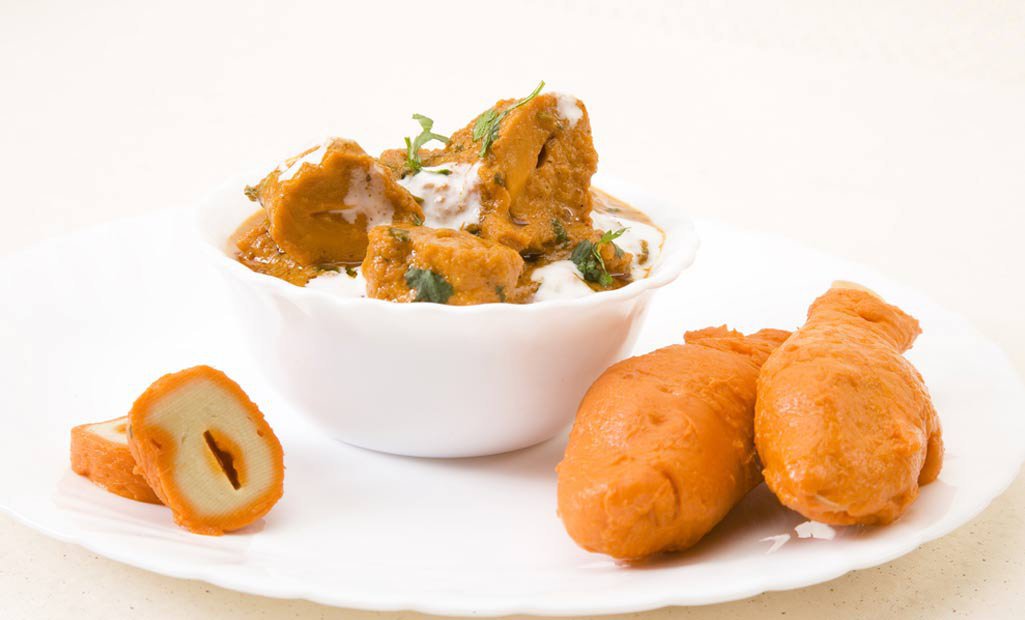 4. Changezi Chicken
Among the various delights of Old Delhi, Changezi Chicken is a name we cannot get out of our heads. Named after the signature dish, you have to experience the goodness of shredded chicken cooked in a tangy gravy of onions, tomatoes and yogurt here. A perfect blend of yummy spiciness and the right amount of tangy makes this place a must-visit eatery.
Location: 3614, N.S.Marg, Daryaganj, New Delhi
Dishes To Try: Changezi Chicken, Paya, Nahari, Beef Biryani
5. Haji Mohd. Hussain Fried Chicken
This place has been serving fried chicken way before KFC even existed. And trust us, this place has the most flavourful fried chicken. This crispy yet tender chicken dish is served with chutney, onions and roomali roti. And don't forget to try out their keema goli, which is a special treat during Ramzan.  
Location: 113, Bazar Matia Mahal, Jama Masjid
Dishes To Try: Fried Chicken, Keema Goli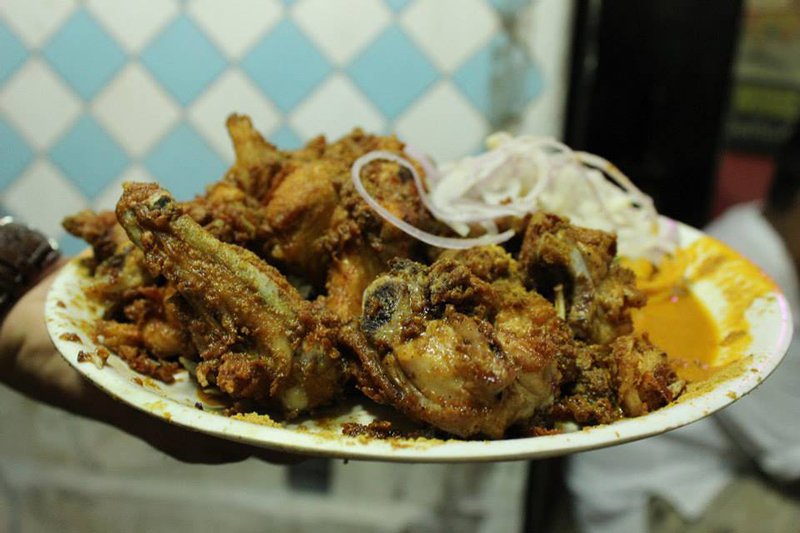 6. Aslam Chicken Corner
Every meat lover loves butter chicken, but this place serves butter chicken better than any other in the city. It's juicy and tender from the inside, and it's loaded with yellow butter that drips down your fingers. Literally, finger-lickin' good!
Location: 540, Bazaar Matia Mahal, Jama Masjid
Dishes To Try: Butter Chicken, Chicken Seekh Kebabs (specially offered during Ramzan)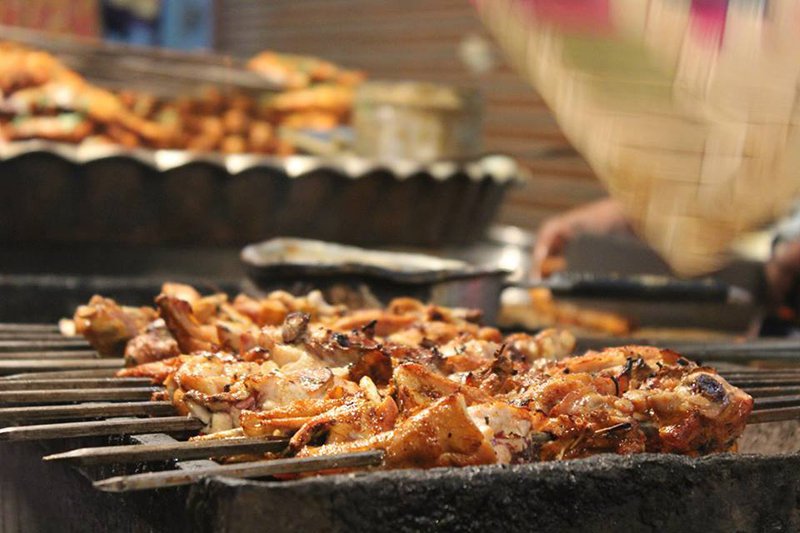 7. Qureshi Kebab Corner & Lalu Kebabi
Right opposite Jama Masjid are these two kebabchis which serve delectable varieties of juicy, melt-in-your-mouth kebabs. It's really difficult to decide which one's the best, so we suggest you try both and judge it for yourself. 
Location: Opposite Gate No. 1, Jama Masjid
Dishes To Try: Seekh Kebabs, Boti Kebabs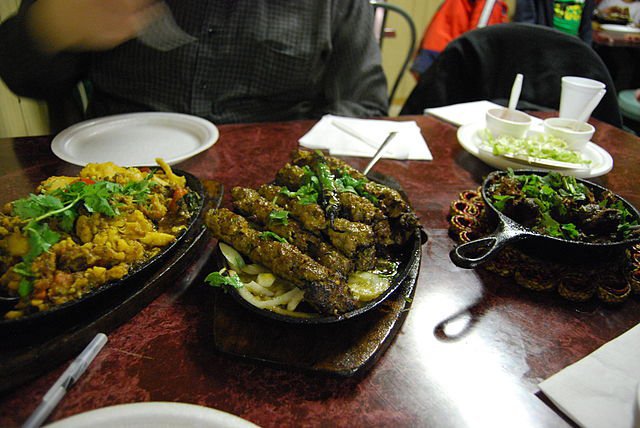 8. Bhaijaan Kebabs
This place near Jama Masjid serves some of the best shammi kebabs in town. It's really a shame if you haven't tried this place while touring the market. After all, no iftar meal is complete without munching on some delectable kebabs!
Location: Shop No. 2202, Bazar Chitli Qabar, Opp. Flora Bakery
Dishes To Try: Shammi Kebabs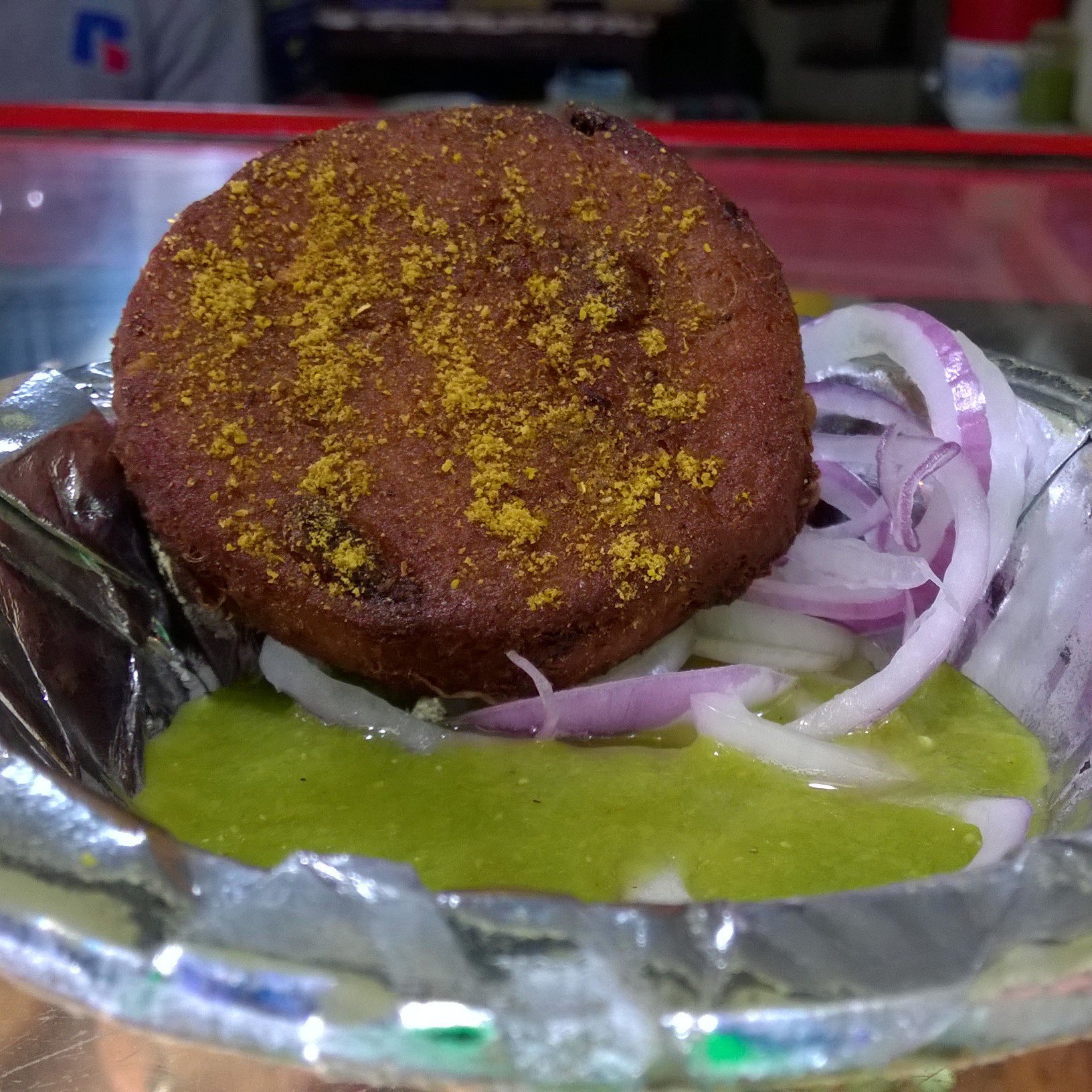 9. Laung Churey Kebab
Vegetarians, don't feel left behind, we have something for you as well. This small shop makes veg kebabs that are the perfect combination of besan, atta  and onions. Served in three varieties – seekh, fried and kebabs soaked in water after frying, these kebabs are one of a kind. You'll go Hallelujah multiple times after tasting these delightful veg kebabs.
Location: Outside Hamdard shop in Chitli Qabar, Jama Masjid
Dishes To Try: The name says it all!
10. Pehalwaan Biryaniwale
If people don't answer to this name, then you can try Biryani Mirch Masala. If it still doesn't help, then all you have to do is let the aroma of slow-cooked biryani guide you to this small shop. The biryani here is abso-fucking-lutely delicious, something like anything you have tasted before!
Location: Shop no. 701, Haveli Azam Khan, Chitli Qabar, Jama Masjid
Dishes To Try: Chicken Biryani, obviously!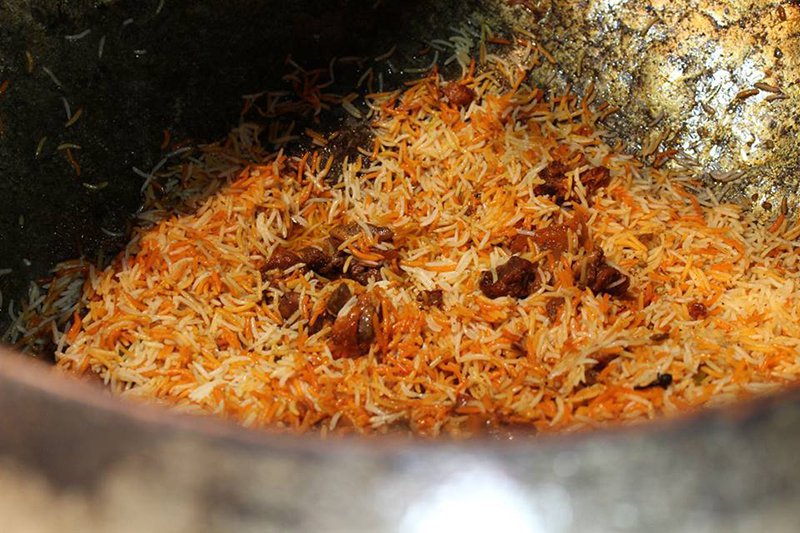 11. Kallan Sweets
Don't want to stuff yourself with chicken delights? Then this place is the perfect spot for you. A place that offers light evening snacks like, samosas and pakodas with a little cup of hot tea. Can it get any better than this? Yes, when the filling is meaty, maybe? 
Location: Shop no. 4-5, Jama Masjid, Gate no. 1, Matia Mahal
Dishes To Try: Khoya samosa, Keema Samosa, Paneer Pakoda, Paneer Ki Jalebi
12. Ameer Sweet House
The ideal way to end your food journey is by having a li'l sweet treat from this 100-year-old sweet shop. A plethora of desserts are displayed right in front of you to choose from. And if you have trouble choosing, just eat them all! With this kind of goodness, who cares about a few extra kilos, right? 
Location: 957, Haveli Azam Khan, Bazar Chitli Qabar, Jama Masjid
Dishes To Try: Balushahi, Besan Ke Laddoo, Chamcham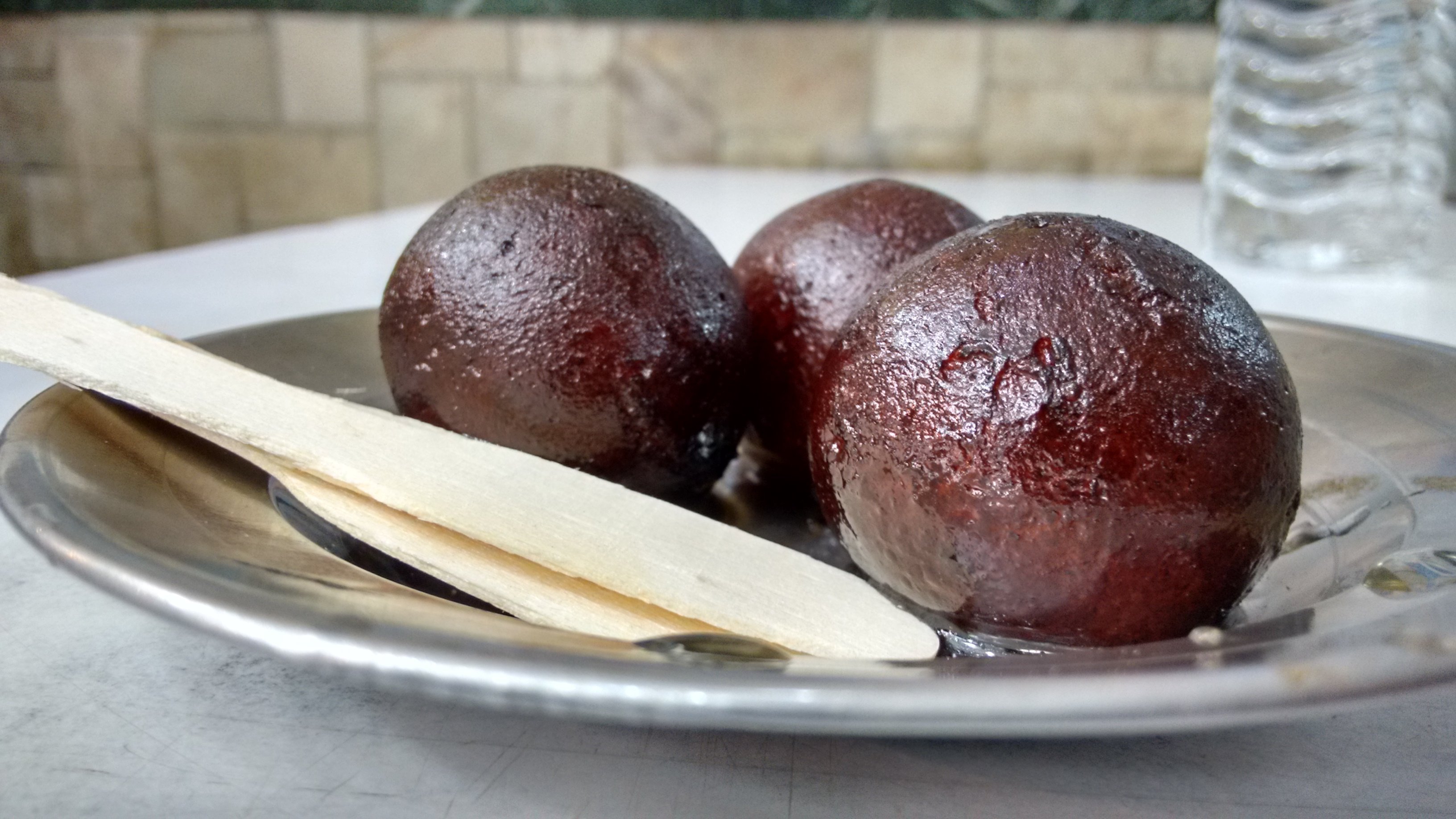 13. Cool Point
What's Ramzan without sweets, right? Well this little joint serves some of our favourites sweets and they are absolutely to-die-for. When there, do try their flavoured milk, and we're not talking Keventer's style milk. We're talking about a richer, tastier and creamier flavoured milk that will really hit that spot!
Location: 973, Bazar Matia Mahal, Jama Masjid
Dishes To Try: Shahi Tukda, Phirni, Kesar Milk, Badam Milk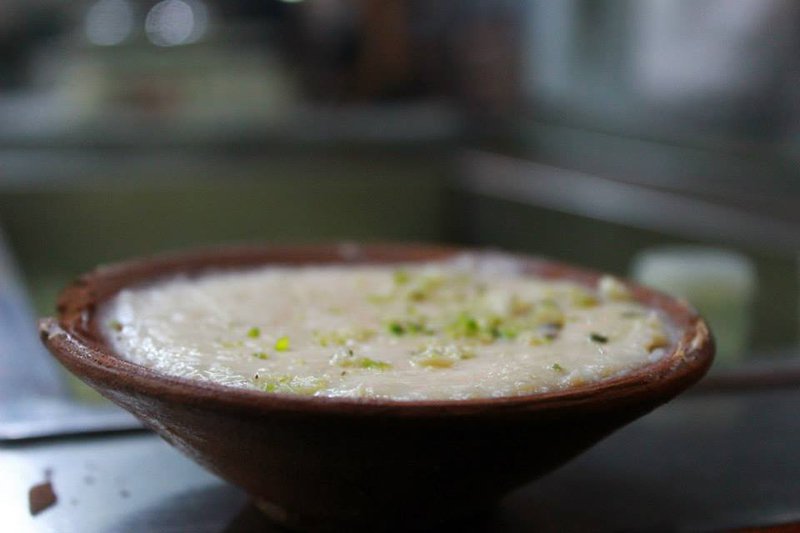 14. Gur Ka Sharbat @ Pahadi Imli
The best way to end your iftar meal is by enjoying this refreshing, sugary drink made out of pure jaggery. And this small stall sells it for a mere price of only ₹5. Death by sweetness overload right there!
Location: Corner of Pahadi Imli, Chitli Qabar, Bazar Matia Mahal
Dishes To Try: Isn't it obvious? Duh!
15. Nawab Qureshi's Watermelon Shake
If you're looking for something to beat the heat and the sugar and spice has gotten too much for you, then try out this fruity pink shake and forget about all your worries, and the heat. Quench your thirst with this amazing drink. 
Location: 1149, Matia Mahal, near Jama Masjid, Delhi-110006
Dishes To Try: Try reading the name again.