Russians. They really have a different grip on reality and life than most other peoples of the world. But one thing they do have in common, and perhaps more of, is the partying spirit. I mean, take Moscow for instance. For a city of just over 10 million people, there are more night-clubs than can be respectably mentioned in any kind of list. So for convenience's sake, let's just talk about the 5 big dogs, shall we? These are 5 nightclubs that should be on your must-visit list when you're out carousing on a wild night in Moscow!
1. Night Flight
Night Flight is actually a world renowned club where Moscow's wealthiest, most glamourous and most elite gather for a night of revelry. Obviously, getting in is tough. Affording it is not easy either. But if you can get a reservation and spare the dough, this is an experience worth having. Located on Moscow's main Tverskaya Street and a short walk from Red Square, this club-restaurant is at the centre of the city's nightlife.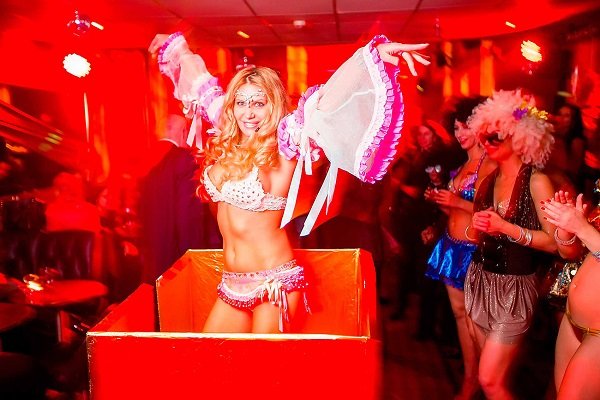 Source: rbth.com
2. Krysha Mira
Krysha Mira means "roof of the world" in Russian. On Thursdays and Saturdays, revelers from across the globe pack into this club to drink and dance late into the night. In the afternoons and evenings though, it's a restaurant where you can grab some tasty Russian cuisine. There are other offerings too on different days like neon yoga classes, club fashion and gourmet dinners. Basically, whatever you're into, Krysha Mira is a Moscow hotspot definitely worth checking out.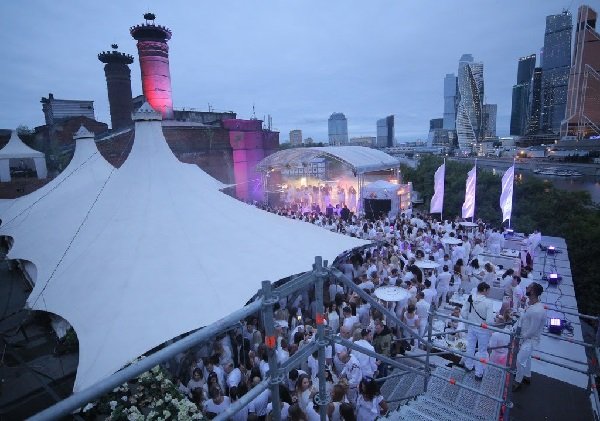 Source: youtube.com
3. Propaganda
A legendary club, bar, and restaurant, Propaganda has been around for 20 years. 20 years is an era in nightclub lifetimes. This catch-all spot offers delicious steaks and sandwiches during the day and cocktails and dancing at night. On Sundays, it hosts the most popular LGBTQ+ parties in town.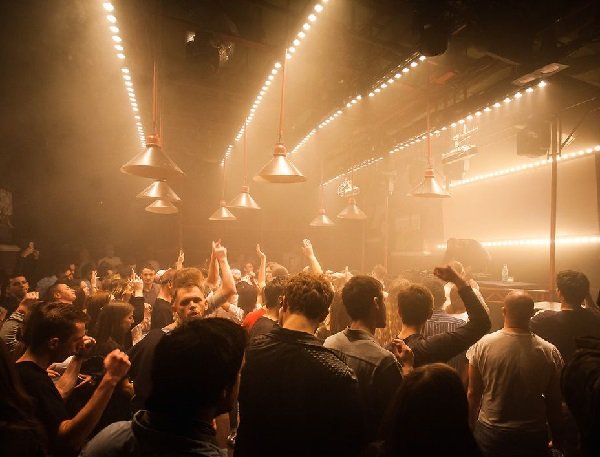 Source: electronicbeats.net 
4. 16 Tons
A concert hall and English pub in the center of Moscow, 16 Tons are famous for their music program, mixing Russian and foreign artists. Since its inception, 16 Tons has had its own functioning brewery, and their famous signature beer '16 tons' can be bought at the club.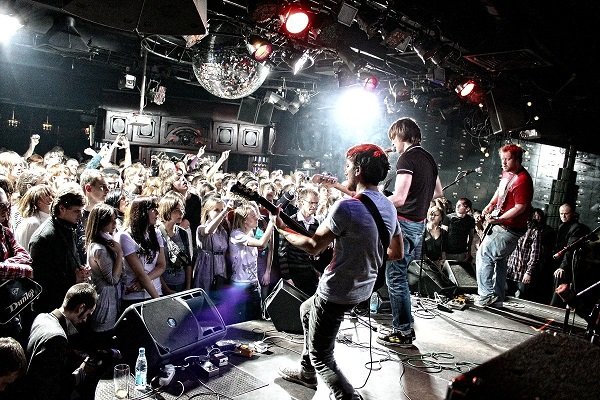 Source: okayboys.com
5. Pravda Club
Located in what used to be a printing factory, Pravda Club is now one of Moscow's most fashionable clubbing venues. Pravda consists of two spaces: a larger hall with three bars and a capacity of 800 people, and a smaller hall, designed for private and afterparty events. During the week, Pravda functions as a restaurant-bar while on Friday and Saturday it turns into a real club with live concerts and rave parties.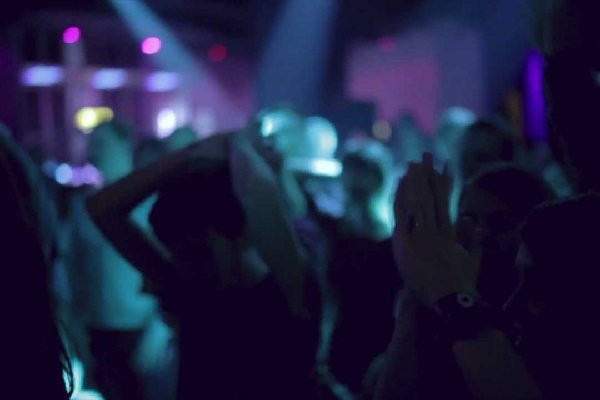 Source: youtube.com 
When in Russia, party like an animal.