Trains are more about a journey full of experiences, than just a mode of transportation. Taking this experience to a whole new level are the luxury trains of India that glam up your trip and take you back in the era of kings and royalty. Magnificent, with a majestic grandeur that boasts of the royal past of India, these luxury trains offer a one-of-a-kind experience to discover the many facets of India's culture.  
Here's a list of 5 luxury trains run and maintained by the Indian Railways:
1. Maharajas' Express
Owned and operated by IRCTC, Maharajas' Express is the most expensive luxury train in India. It runs between October and April, covering around 12 destinations, most of which lie in Rajasthan. While the fare for a Deluxe Cabin for one adult is $3,850 (Around Rs. 2 lakh 80 thousand) for 4 days and 3 nights, it goes up to $12,900 if you book a Presidential Suite. The train offers a range of five itineraries between the months of September and April, which include experiences such as meeting the members of the royal family, attending the elephant polo match in Jaipur, and vising the temples of Khajuraho.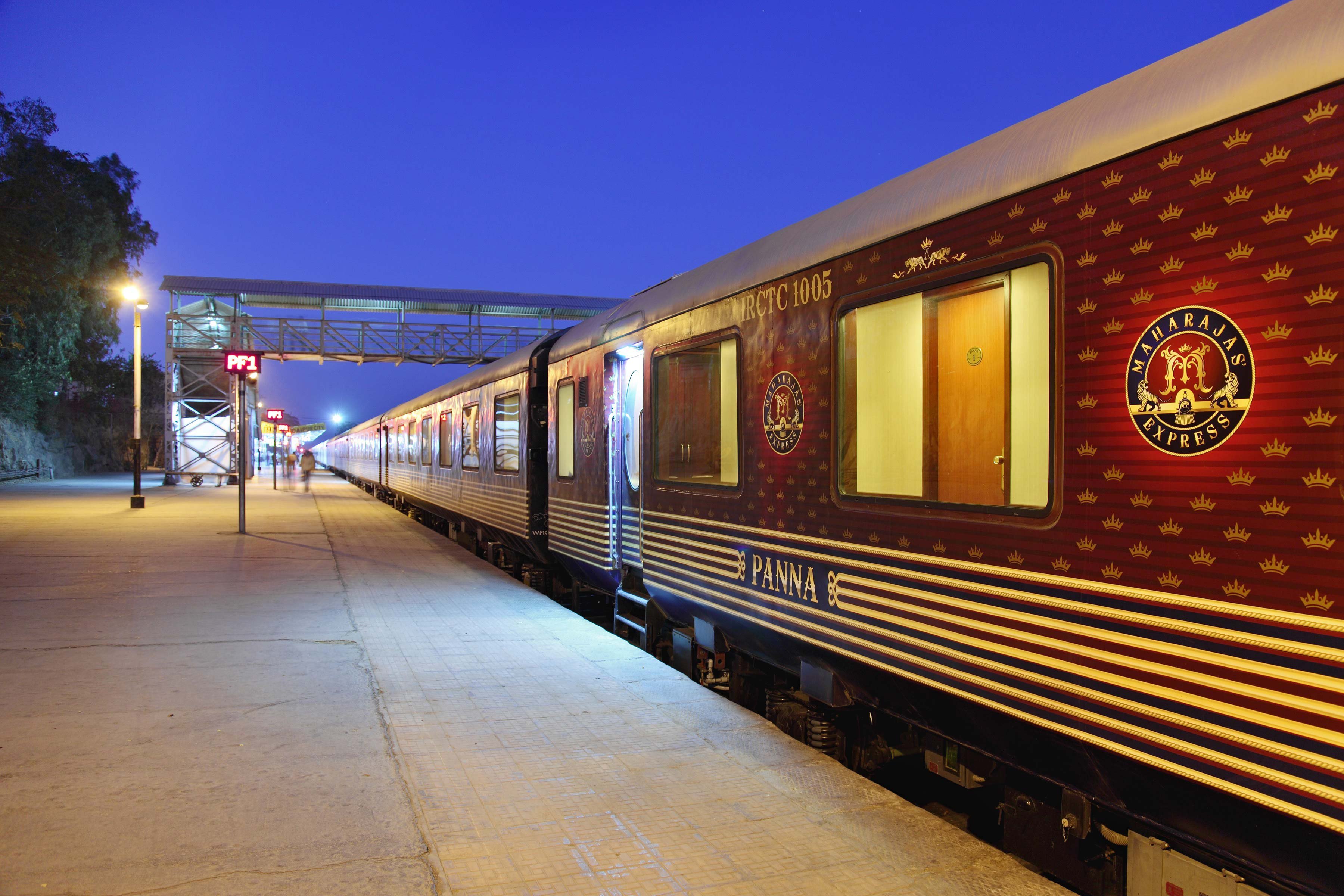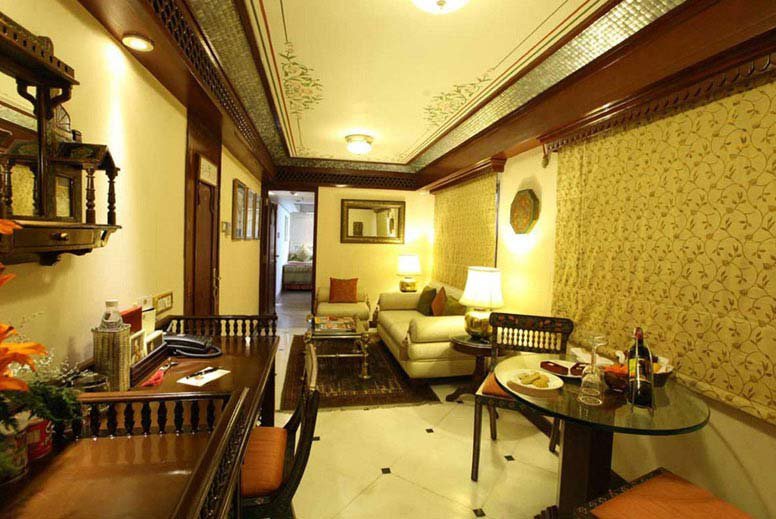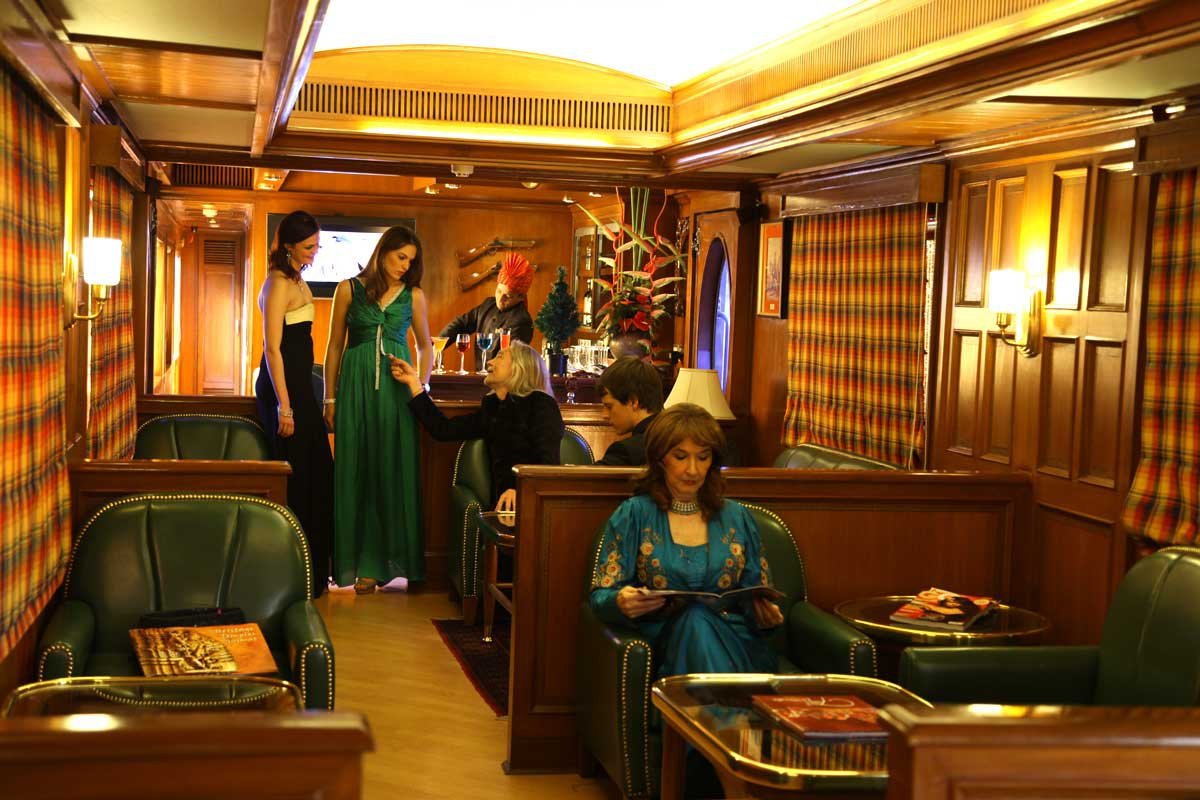 2. Palace on Wheels
The pride of royal Rajasthan, Palace on Wheels stands true to its name with a lavish interior that speaks volumes about the regal Rajasthan. The train started back in 1982, based on the royal train coaches of British era, which used to be the personal coaches of erstwhile rulers of the princely states. The train starts its journey from New Delhi and covers Jaipur, Sawai Madhopur, Chittorgarh, Udaipur, Jaisalmer, Jodhpur, Bharatpur, and Agra, before returning to Delhi. If you plan on experiencing this royal journey, make sure you have Rs. 3,63,300 to spend!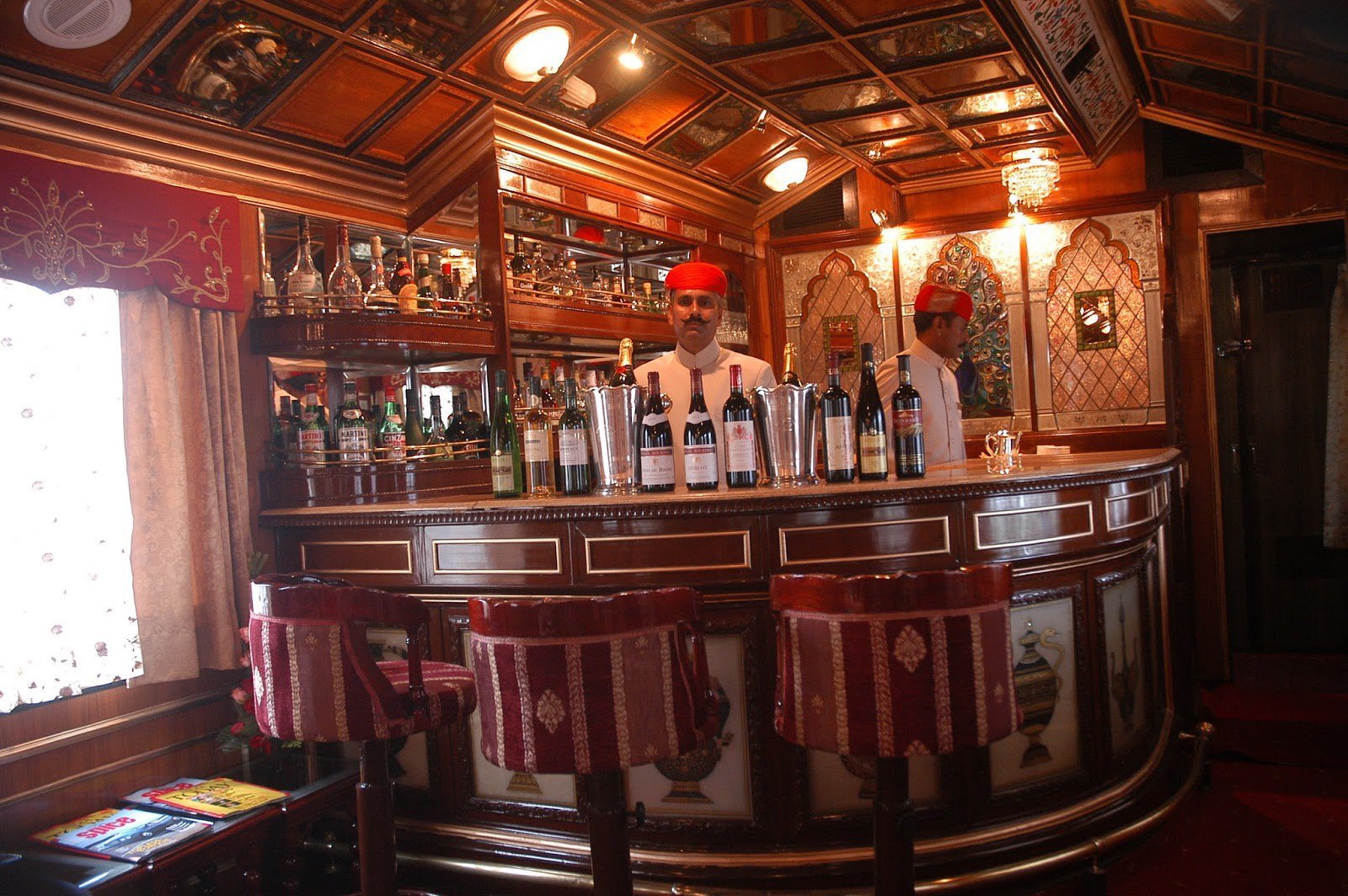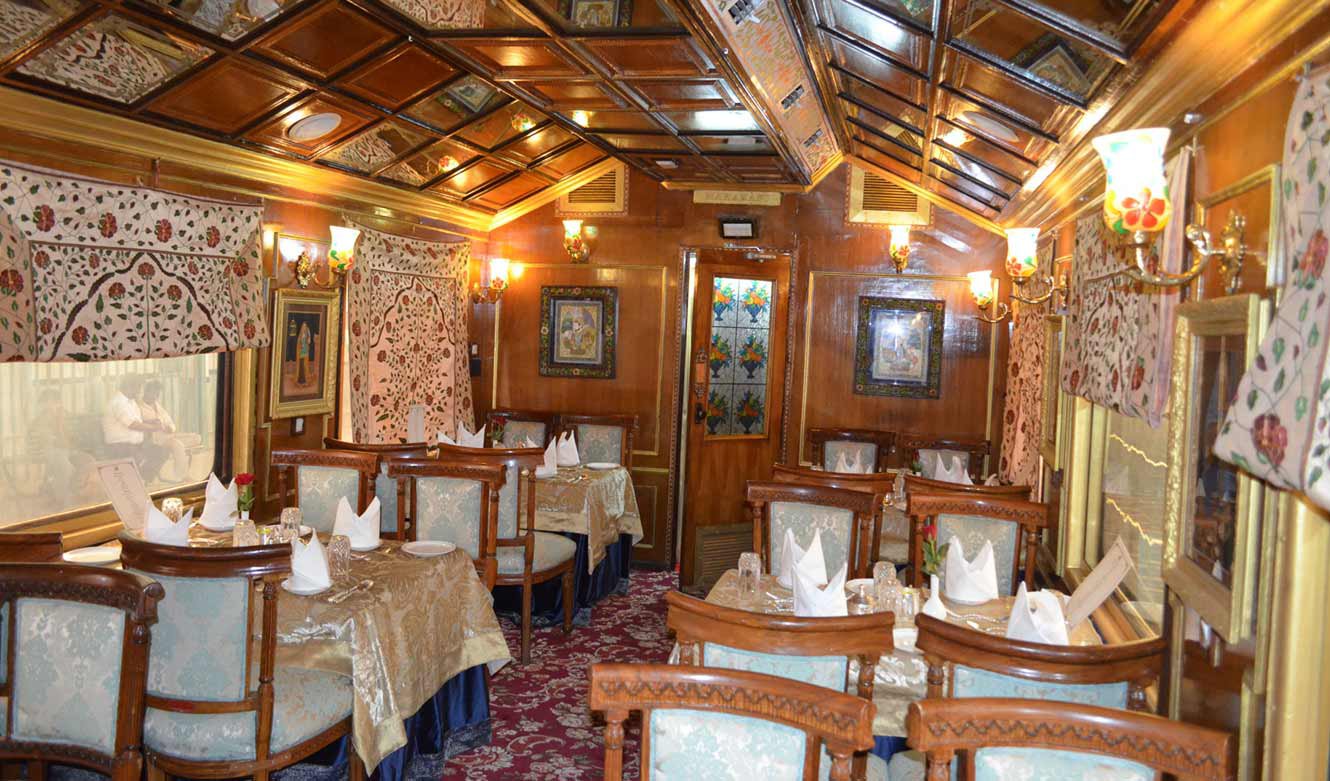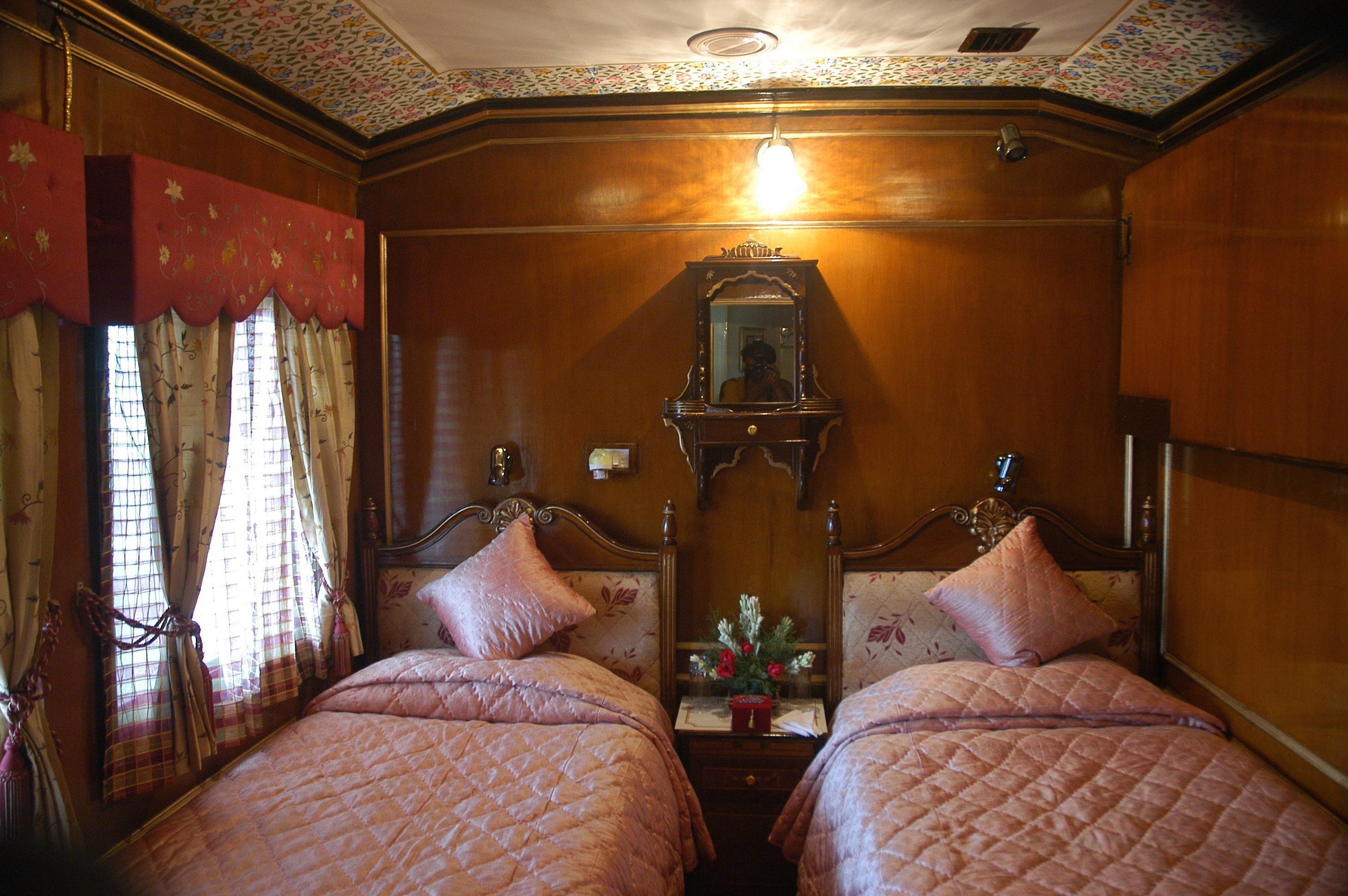 3. Royal Rajasthan on Wheels
After the success of Palace on Wheels, Indian Railways started this sophisticated luxury train in 2009. It travels on a similar route as Palace on Wheels, taking tourists on a 7 days and 8 night journey through Rajasthan. It's fare is comparatively less than other luxury trains, being $625 per person for a twin sharing Deluxe cabin.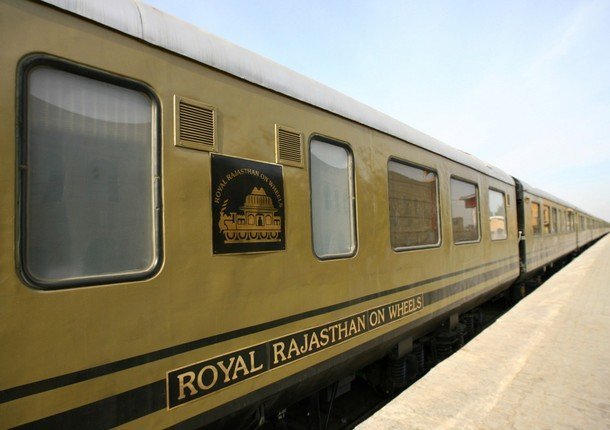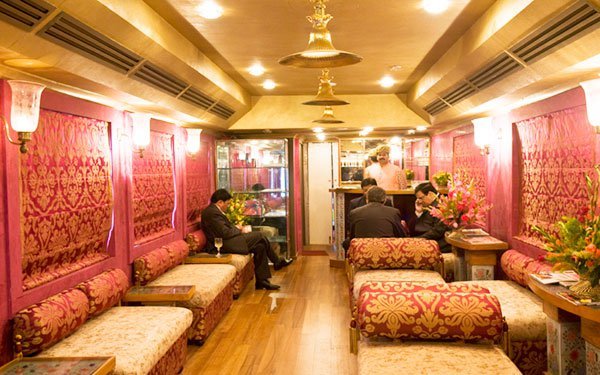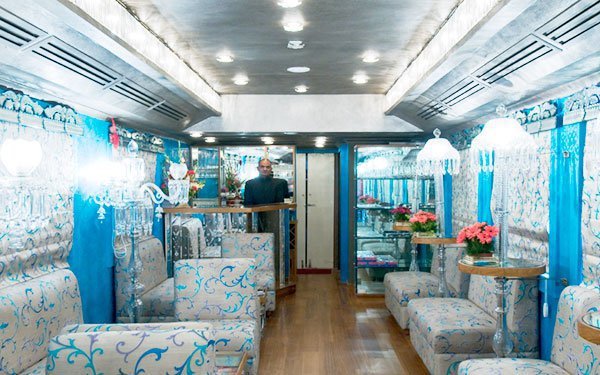 4. The Golden Chariot
This is a luxury train for touring around popular spots in South India, in the states of Karnataka, Goa, Kerala, Tamil Nadu, and Pondicherry, depending on the itinerary. The tariff for 7 nights is Rs. 1,82,000. Passing through the resplendent surroundings of lush green forests and breathtaking waterfalls, the train not only provides a royal accommodation but also offers a spa treatment, restaurants and a bar, among other facilities.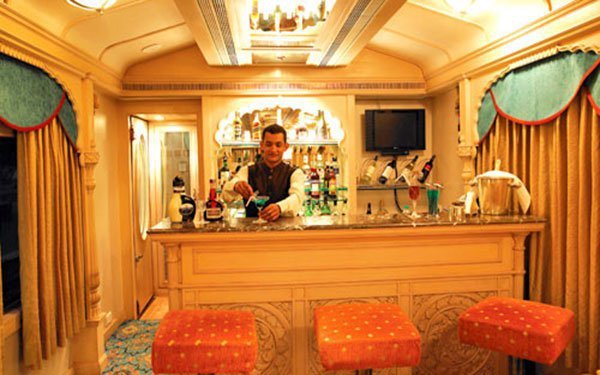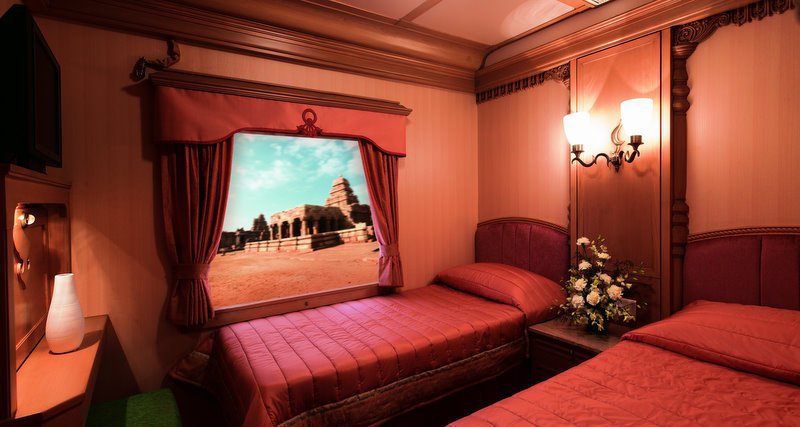 5. The Deccan Odyssey
Based on the model of Palace On Wheels, this train was launched with an aim to boost tourism in Maharashtra. It starts from Mumbai, covers 10 popular tourist locations including Ratnagiri, Sindhudurg, Goa, Aurangabad, Ajanta-Ellora Nasik, Pune, returning to Mumbai. While a deluxe cabin for a single person costs $5,810, you'll have to shell out $12,579 to book a presidential suite.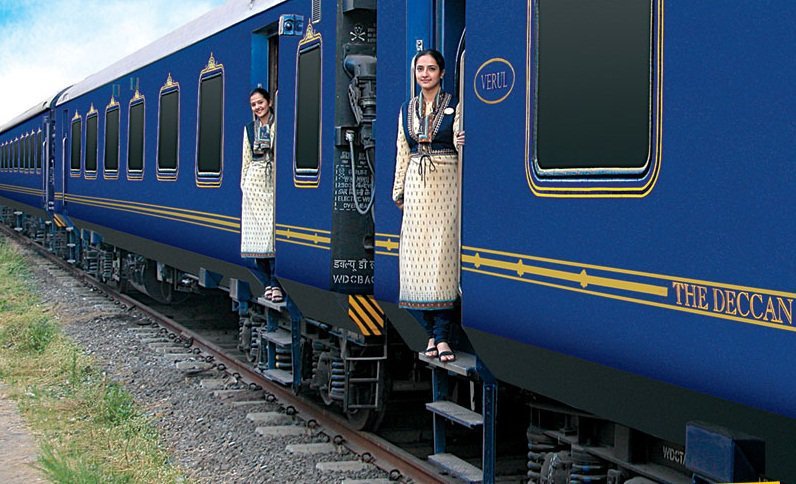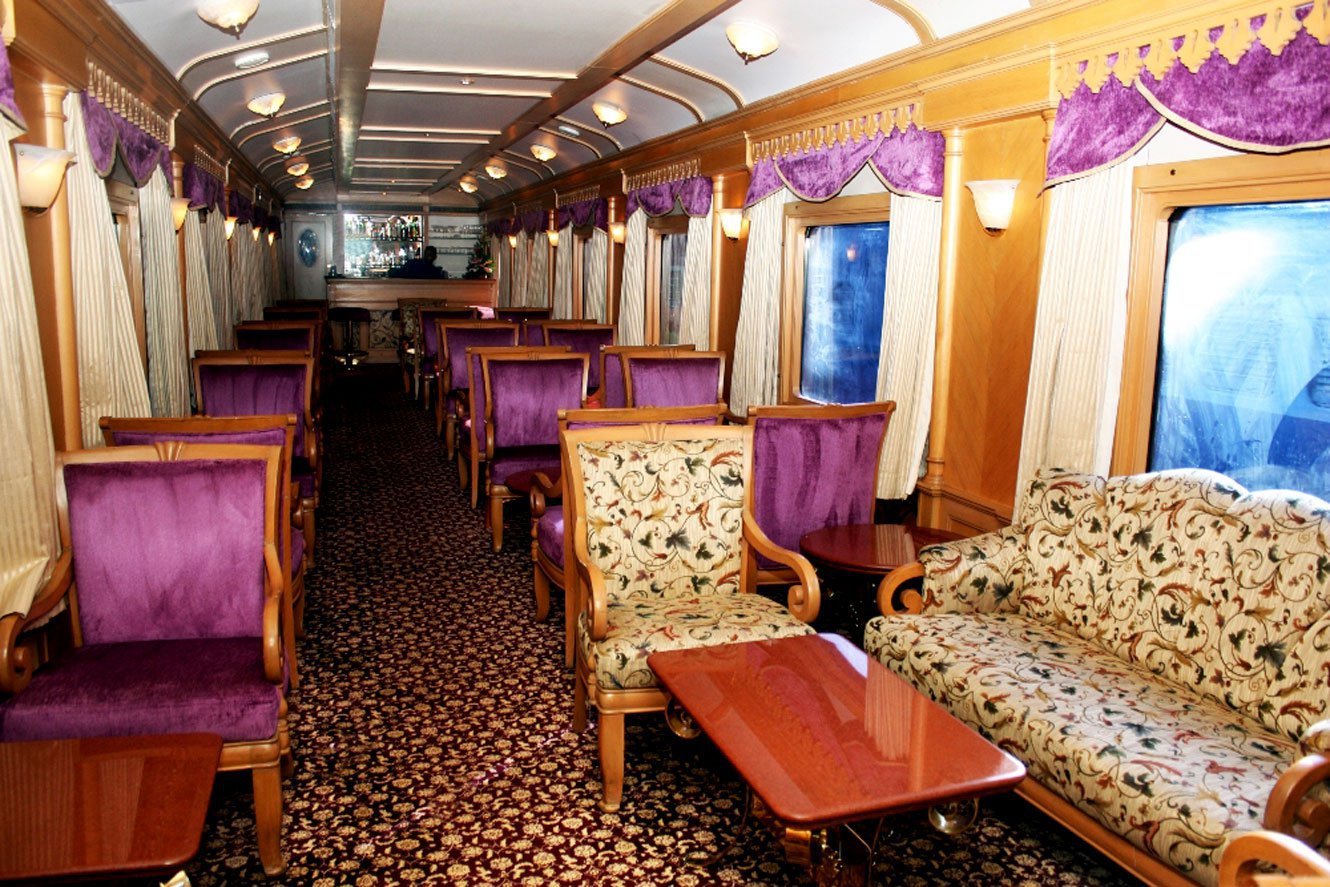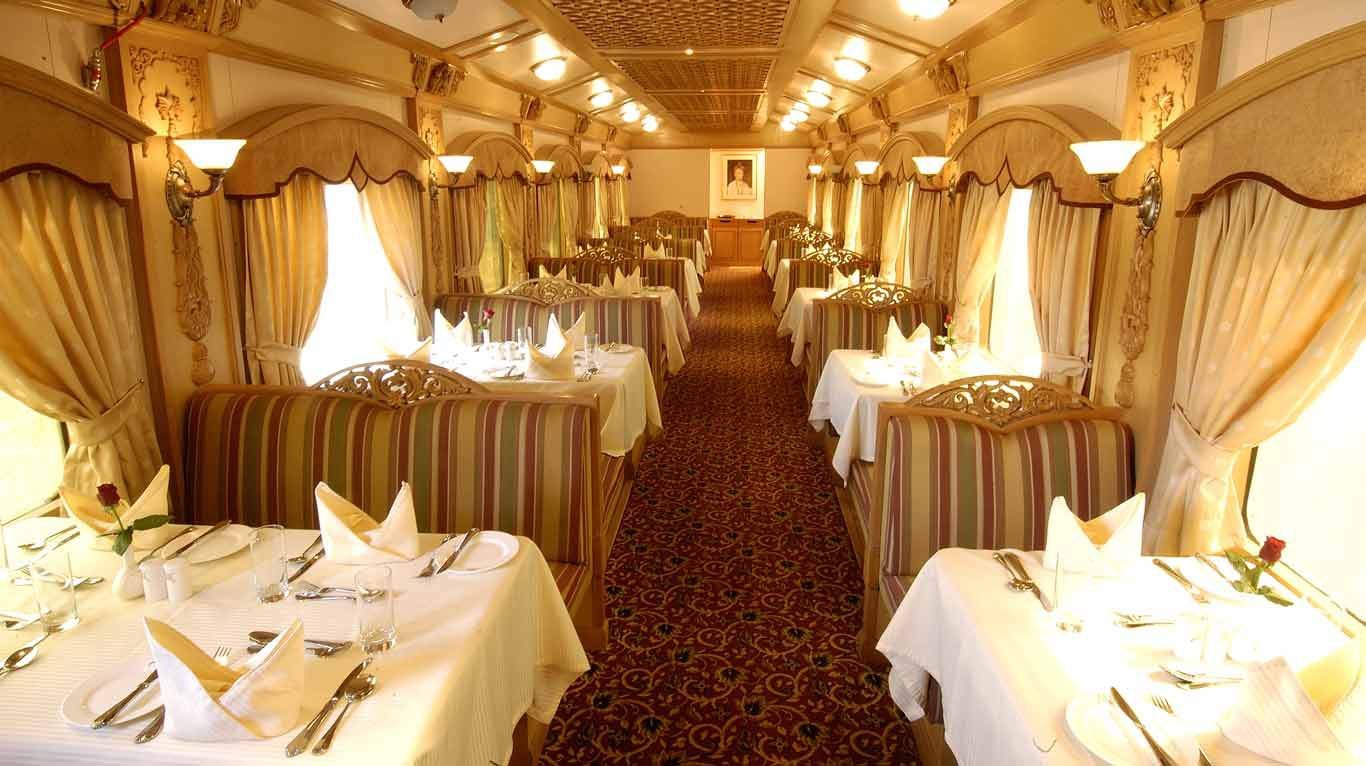 Now that sure makes for a legendary journey!