In association with
Apollo Tyres
With the holiday season upon us, this is the perfect time to head out of the hustle and bustle of cities for a well-deserved break. An ideal way to vacation can be road trips! 
India is home to many exciting tourist destinations. While the majority are easily accessible, there are some gems that are tough to reach. This is mostly because of dangerous roads, tough terrains and places being seasonally open. These places may be hard to get to, but the destination is worth the ride. Getting to these places is an adventure in itself and is truly worth all the trouble. If you're looking to take the roads less travelled to envious destinations, check out these places that you can visit, but be safe!
1. Tirthan Valley, Himachal Pradesh
Nestled below the mighty Tirthan mountain and divided by the gushing Tirthan river, Tirthan Valley is still a virtually unknown and less commercialized part of Himachal Pradesh you'll need real guts to travel to. Besides the fact that most, if not all roads to the valley are in poor condition, the fact that they twist and turn viciously every few kilometers needs a really steady and experienced hand behind the wheel. Not only that, but once you reach the valley itself, you'll lose all signals to your phone and you'll have to rely on downloaded maps to get there. Once you get there, the natural beauty will leave you gob-smacked and the numerous treks, fishing expeditions and other places of interest will keep you busy.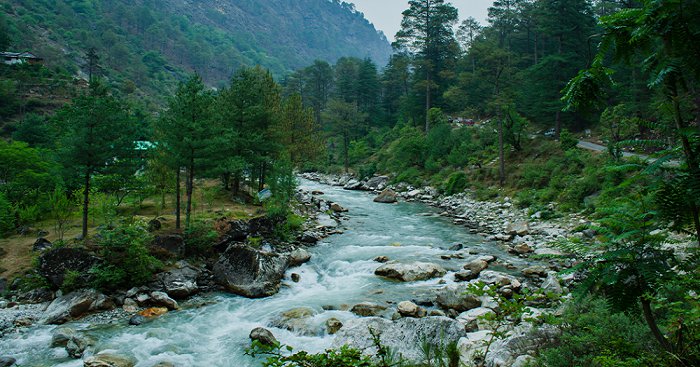 2. Spiti Valley, Himachal Pradesh
Spiti Valley has an altitude of 12,500 feet above sea level and is one of the coldest places in the country, receiving only 250 days of sunshine throughout the year. Reaching this gorgeous destination is a task in itself. Spiti is accessible throughout the year via Kinnaur, from Shimla. The 412 km-long Kinnaur road is literally carved out of rocks, making it narrow and extremely hazardous to cross. Luckily, if you want to try it out, Apollo Apterra AT2 is your best bet. Spiti is notorious for the damaged condition of its roads for all 12 months, but Apterra AT2's all terrain traction is perfect to navigate the sharp blind turns and narrow passages.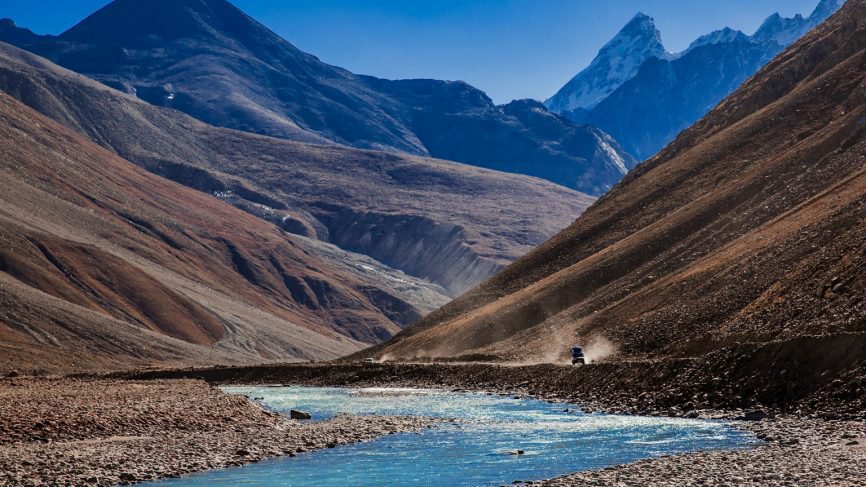 3. Through Chang-La, Ladakh
Chang-La pass is the gateway to the Changthang plateau in the Himalayan region, and even Pangong Tso, the world's highest saltwater lake. Chang-La is the third-highest drivable pass in India, making for a rough and dramatic route. The road on either side of the pass is just loose dirt and slush, making the climb and descent a dangerous task. Even on top of the pass, medics only advise you to stop for not more than 20-25 minutes, since any longer can be harmful for your health.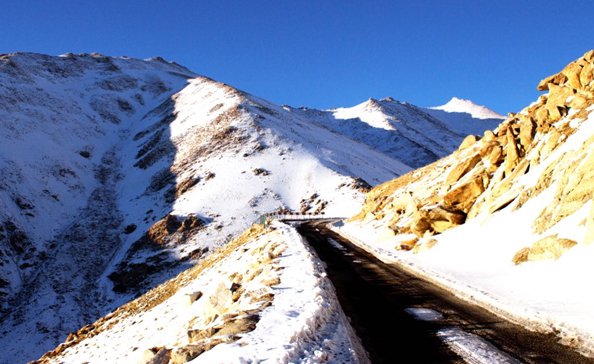 4. Leh-Manali Highway
Doing the Leh-Manali Highway is on the list of many adventure enthusiasts, and the 490-km idyllic road is perfect for road trips. It is also home to the Rohtang Pass, which has a reputation for its unpredictable snowstorms and blizzards. Much of this Pass stays covered by snow even in summers. The highway has stretches of bad road, which are especially prone to landslides too. The conditions of the road are really unpredictable because of weather and could possibly even leave you stranded. You need to be well prepped for this adventure. That's where Apollo Apterra AT2's high precision control helps you out, giving you stability and confidence to venture on all kinds of roads.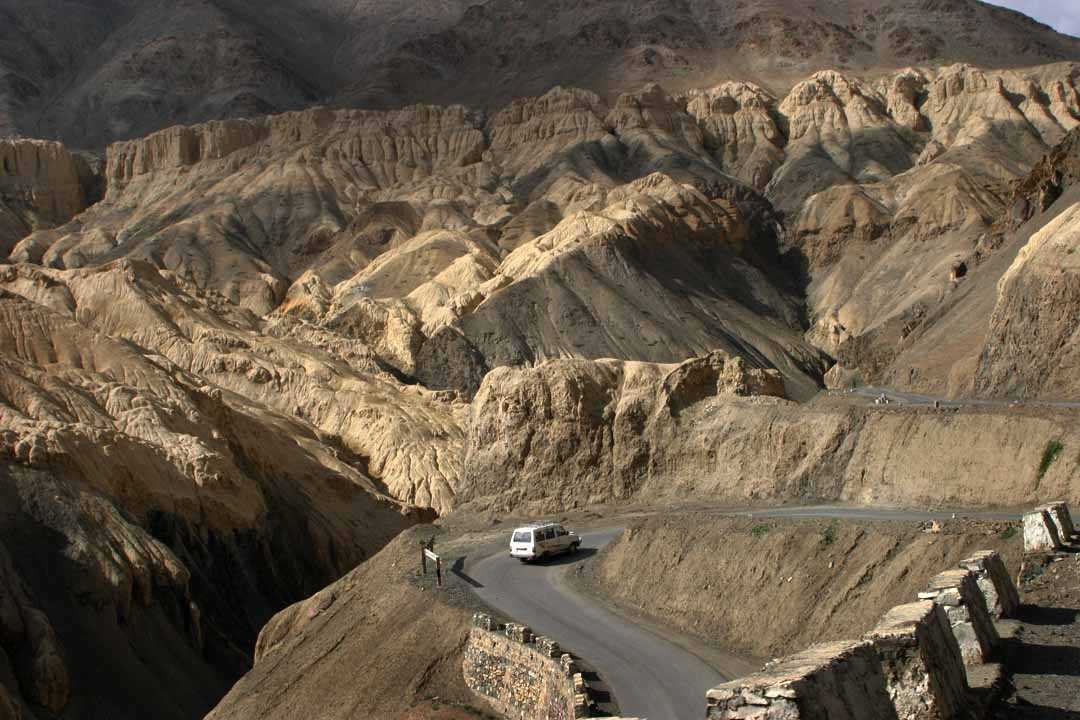 5. Kishtwar-Kailash, Jammu & Kashmir
To reach the Kishtwar district of J&K, the Kishtwar-Kailash is the way to go, but only try it if you are big on risks and adrenaline rushes. This 114-km long road is one of the most dangerous ones in India, because it has no guard rail or secure edging, with views of the valley thousands of feet below. The road is just gravel, stones and sand carved narrowly into the side of a cliff. In some places the overhanging cliffs are so low, some cars don't even fit.  Some tourists had dubbed the track the 'Almost Killer' Road. This road is not for the faint of heart, or novice drivers, that's for sure!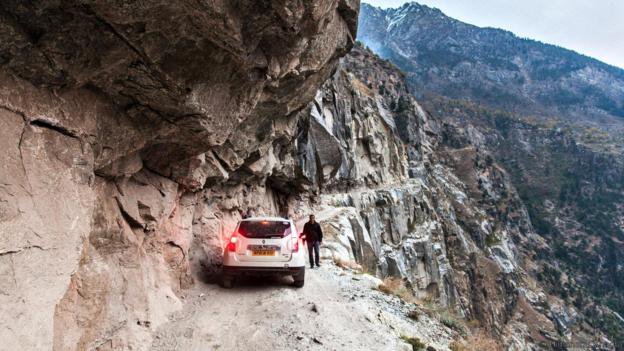 It's only when you take the roads less travelled do you get to the places truly worth seeing. Just make sure your vehicle is up to scratch and wearing a set of decent tyres like the Apollo Apterra AT2. Once I saw this video, I started planning my next road trip instantly, hopefully this can help you too! Because bad roads lead to good places. And with this set of sweet wheels, I'm ready to see them all.