In association with
Zomato
"This is gold, Mr. Bond. All my life I've been in love with its color, its brilliance, its divine heaviness." The famous Bond villain Auric Goldfinger says to Bond before trying to saw him in half using a laser. But I digress. Gold has always been associated with prosperity, luxury and beauty. And there's a city in India that embodies these qualities perfectly.
The golden city of India, Jaisalmer, is truly a land of wonders. It is also a land steeped in regal history and culture. A land where thousands of tourists visit the city to take in an experience fit for a Maharaja. That's why we have come up with 5 reasons why holidaying in Jaisalmer is the ultimate royal experience that you have to experience at least once in your lifetime. 
1. Sand dunes and camels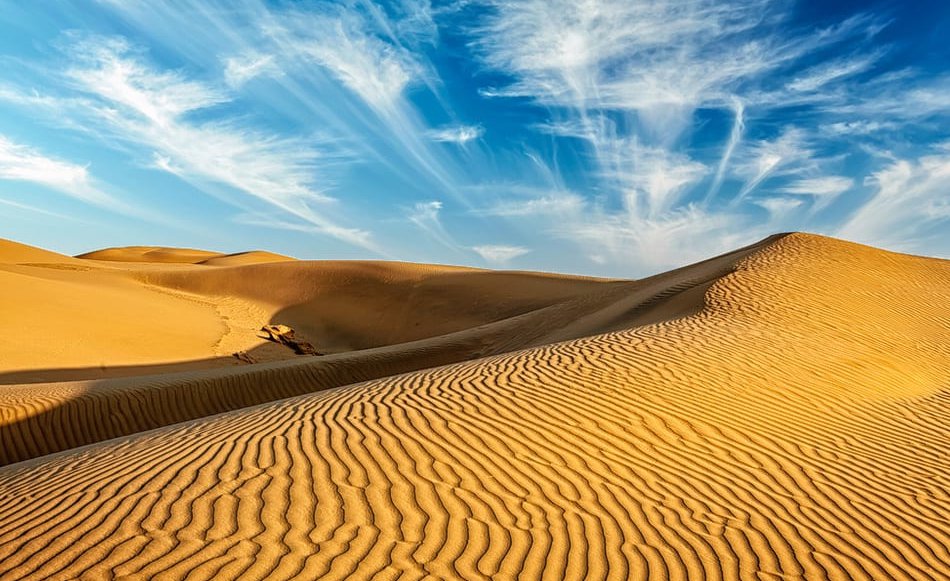 *Cue Arabian Nights* The Thar Desert and it's few remaining sand dunes are a short car ride away from Jaisalmer. You could ride a camel, or take a camel cart to view the dunes at sunset! The sand is unbelievably soft, the sky is remarkably clear and you have an unending, mesmerising landscape melting into the horizon.
2. Stay at a Haveli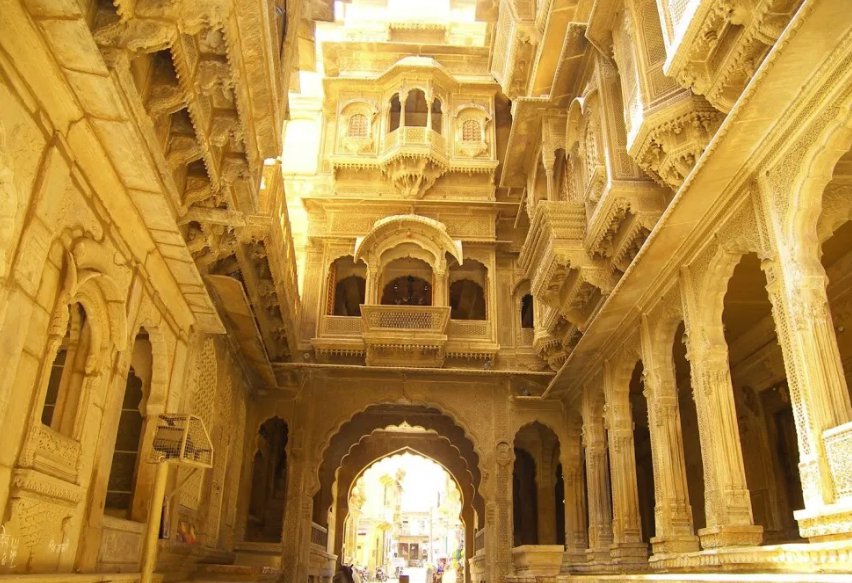 Rajput Kings have ruled the region for centuries, so it comes as no surprise that Jaisalmer is full of with several heritage hotels and havelis. One example is the massive Jaisalmer Fort, where you can actually stay (if you have the moolah, that is)! Even outside the forts there are multiple havelis with massive rooms, where you can stay and live your Maharaja-like luxurious life.
3. Local food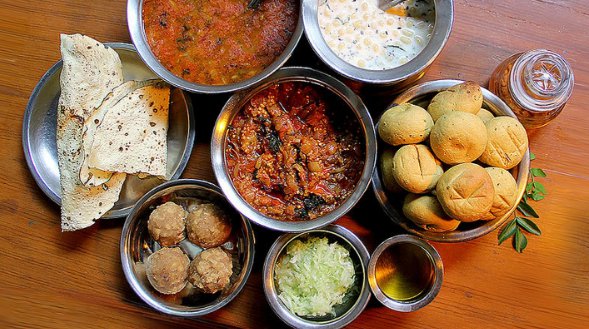 Jaisalmer has a number of places that serve authentic, local food. Almost all the dishes here have a rich history behind them. From famous dishes like the Ker Sangri, Laal Maas, and Junglee Maas, the city has lots to offer when it comes to a royal food rendezvous. 
But that's not all, Jaisalmer has to offer where their food is concerned, don't forget to watch Tenzing dig into some garlic kheer and goat's head. Check out the trailer for the new Zomato Originals' travel food show, Eat Like A Girl to find out more about the crazy yet royal food the golden city has to offer.  
4. Unique handmade crafts and clothes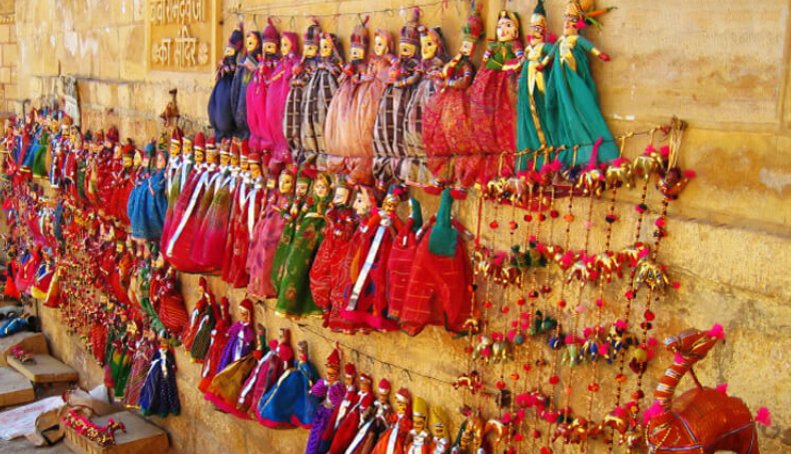 The streets of Jaisalmer are lined with charming handmade crafts and clothes that you just can't stop yourself from buying! The quintessential boho chic clothing in the form of mirror work boleros, long flowy cotton skirts, camel leather messenger bags and shoes will definitely make you feel like a royal from head to toe. This is a shopping paradise for those who are always on the look out for retail therapy. Also, never forget the number one rule – HAGGLE for the best bargain!
5. Boat rides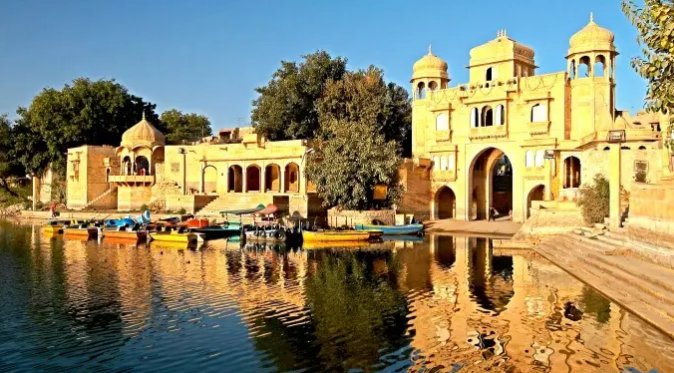 The Gadisar Lake is a man made lake, built by Raja Rawal Jaisal, the first ruler of Jaisalmer. You need to take a boat ride here to experience the serenity of being on a lake in a desert. Get there before sunset, and spend time on the tranquil waters while you sightsee several temples and shrines surrounding the lake.
But before you travel to the golden city of Jaisalmer to live your regal dreams, Click here to watch the full episode of Eat like a girl on the Zomato app.