No other city in the country offers a perfect blend of old world charm and new world vibrancy quite like the pink city of Jaipur. No matter how many times you've been there, the compelling city always calls you back. If you're visiting Jaipur anytime soon, you might have already decided to check out RDB point in Nahargarh or the forts and palaces, but there are so many other things to do in the city than just the normal touristy activities.   
Here's a list of 50 tantalizing options in Jaipur for you to explore.
1. Take an evening stroll in the Statue Circle Garden and capture the mesmerizing allure of the city. The gentle breeze and fountains make it a perfect setting right in the heart of the city.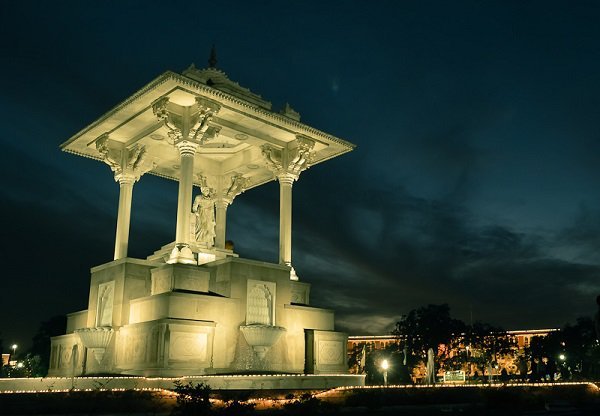 2. While you relax at Statue Circle Garden, do not forget to sip on a glass of cold-coffee from the small dairy at the corner that sells the best coffee in Jaipur. The thick coffee, with ice-cream, chocolate syrup, and lots of chocolate chips is to die for!  
3. Relive the old days at Indian Coffee House, situated at M. I. Road. The old paint, faded decor, and waiters wearing turbans will take you back to the days when intellectual discussions would take place over a steaming cup of coffee!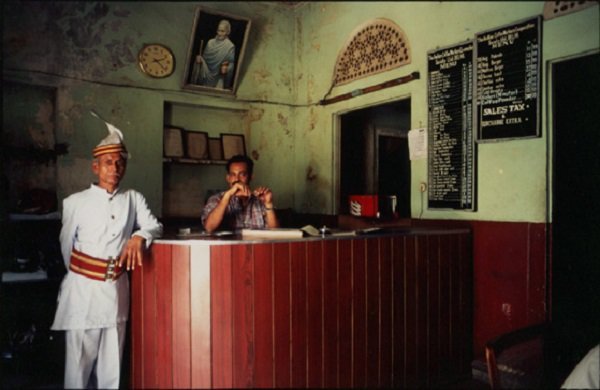 4. Enjoy a Kathak performance on a full moon night, at the Deewan-e-Aam of Amber Fort.
5. Visit the Amber fort and palace, an extravagant and enormous example of Mughal and Rajput architecture.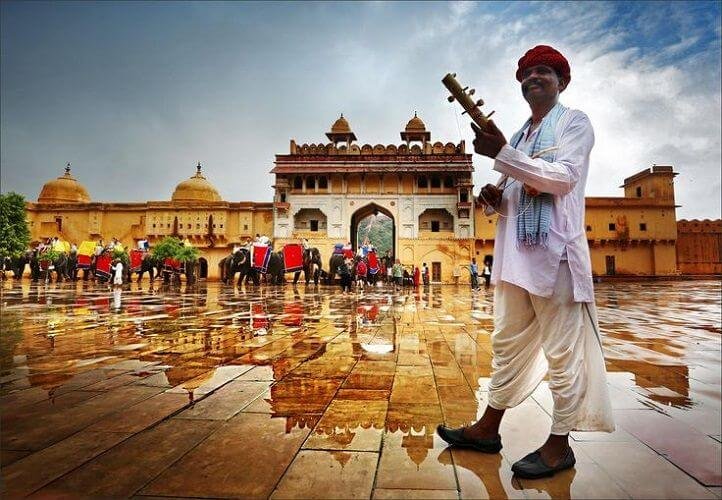 6. Stop by the Rajasthali Handicraft Emporium on M.I. road, a flagship brand of the Rajasthani government formed to promote handicrafts. From terracotta pottery, paintings, silver and lac jewelry and Kota Doria sarees, the Rajasthali Handicraft Emporium stocks them all. 
7. Go to Nahargarh's RTDC open-roof restaurant in the evening, for a perfect combination of chilled beer and a view of the magnificent city from high above!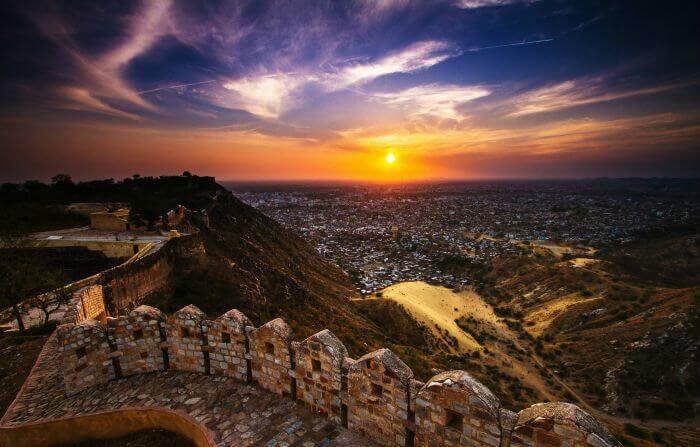 8. There's no excuse to not try the famous Jaipur ki Kachori at Lakshmi Misthan Bhandar in Johri Bazaar and Doodh Mishthan Bhandar, in Lal Kothi .
9. If it's raining, visit Jal Mahal, a palace in the middle of Man Sagar lake. The majestic palace looks surreal under the night sky.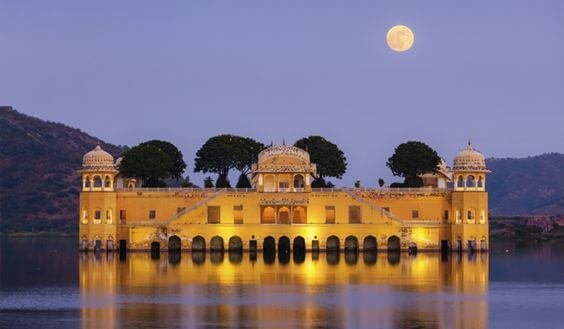 10. Treat yourself to amazing cakes, pastries, and muffins at Zolocrust, the bakery at Hotel Clarks Amer. Everything is freshly made to order and you can watch your dessert being prepared right in front of you! 
11. Built using white marble with a backdrop of the Moti Dungari hills, Jaipur's Birla Mandir is a masterpiece of art. The calm and tranquility in the air makes it the best place for some peaceful alone time.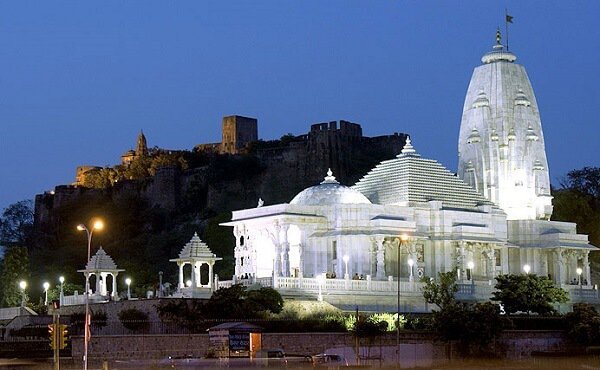 12. On your way back from Birla Mandir, don't forget to treat yourself to some mouthwatering Pandit Pav Bhaji, right outside.
13. Stroll around in the Jawahar Circle Garden, which is one of Asia's largest circles. It's all bordered by a rose garden, musical fountains, jogging tracks, street-food stalls, and a whole lot more!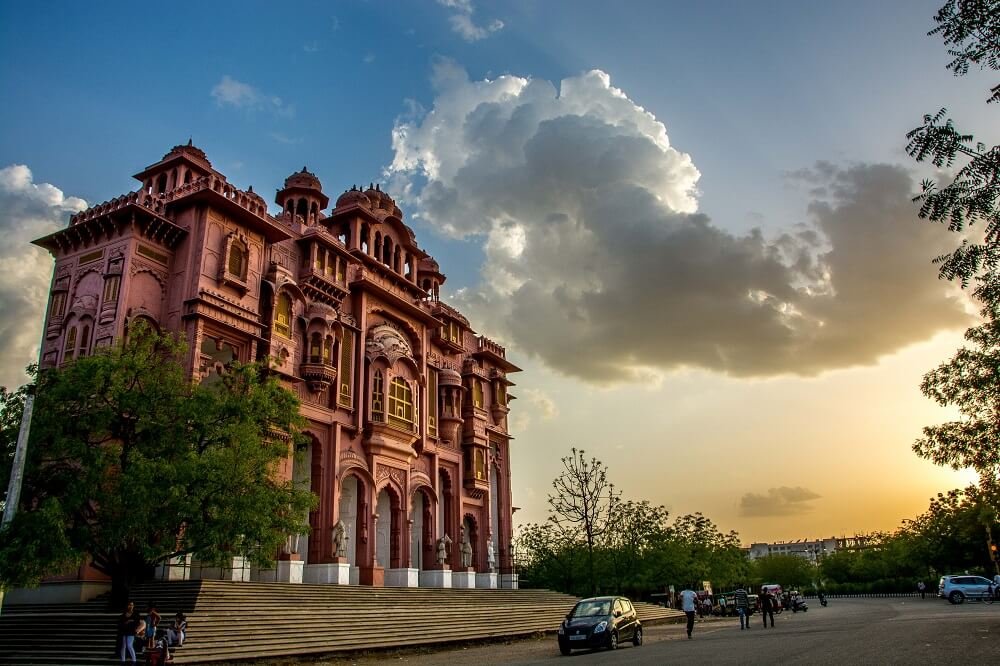 14. Enjoy theatre performances at Ravindra Manch. It's one of the oldest theaters in Jaipur and a hub for cultural activities in the city. This theatre also gave us incredible actors like Irrfan Khan and Ila Arun.
15. If you're an art lover, a visit to the Jawahar Kala Kendra is a must. It's the centre of art and culture in the city and always has plays and art and culture festivals running all year round. It also has a coffee house inside.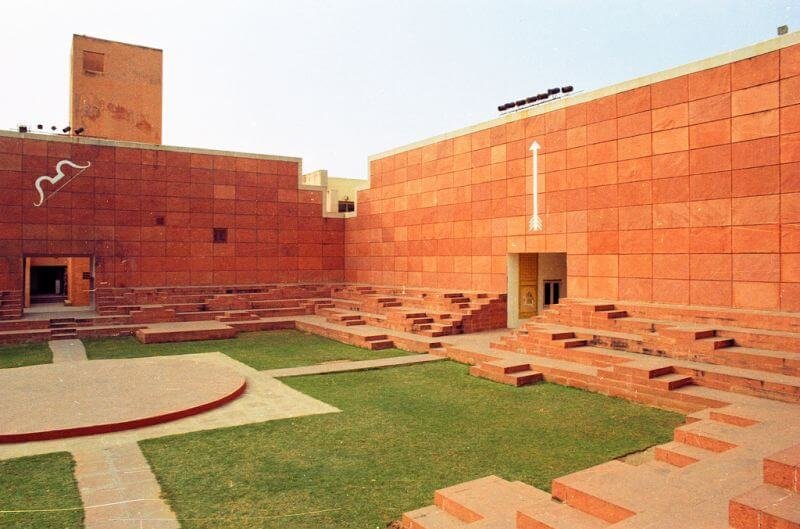 16. When in Jaipur, do as the Jaipurites do! Visit Govind Dev Ji's temple in the City Palace complex for some spiritual relief. It's said that the image of Lord Krishna in this temple is exactly how he looked like when he was reincarnated on Earth. 
17. While you're staring at the magnificent architecture of the City Palace, pay special attention to two huge silver urns. Maharaja Sawai Madho Singh II got them made to carry drinking water from the river Ganga, on his trip to England in 1901. Kings and their whims, sigh!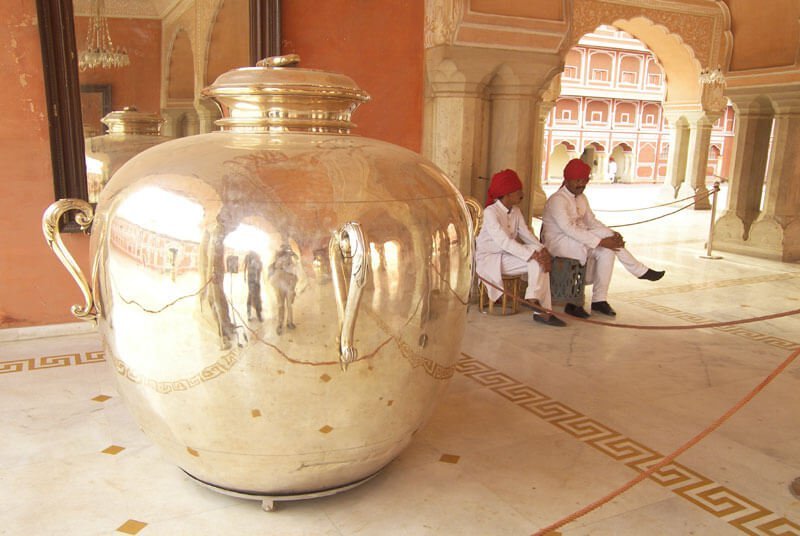 18. Chaura Rasta and Bapu Bazaar are the markets to go to if you are looking to buy leheriya dupattas and sarees or the traditional tie and die clothing of Rajasthan. 
19. You'll fall in love with the fascinating blue glass building of the World Trade Park. Contrary to the name, it's actually a shopping mall with an English-themed food court and various brand stores.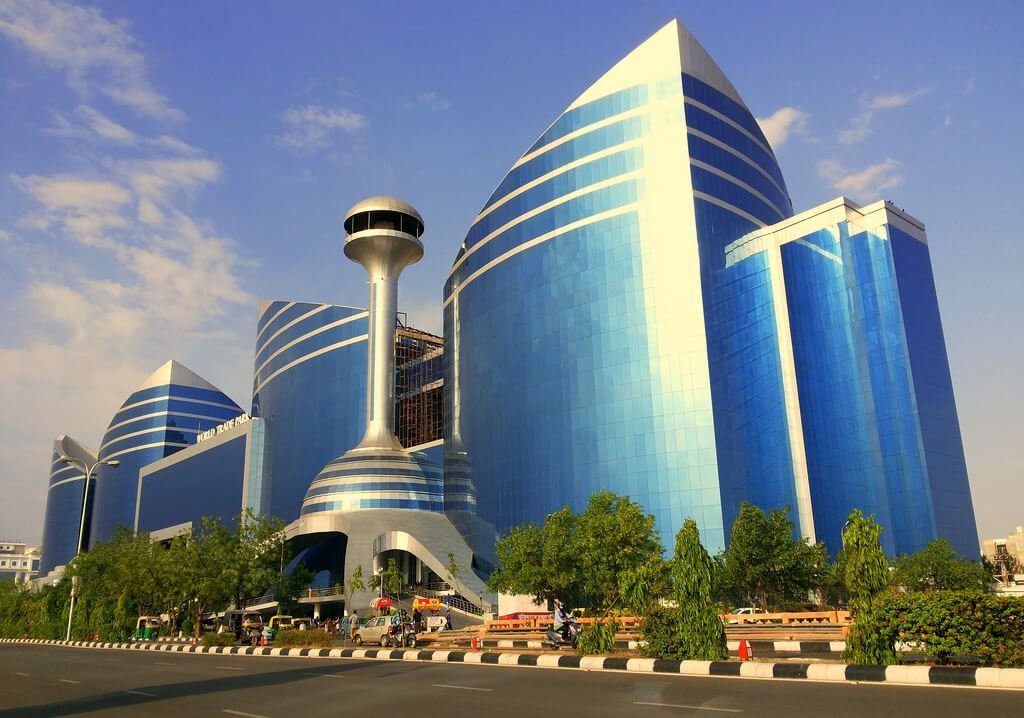 20. A small thela called Kalkatta Chaat and Gangawala Dhaba near the secretariat in Jaipur offers the best cheela and chaat you'll ever have. It's a must try! 
21. The entire menu of Saras Parlour is lip-smacking and pocket friendly, with a ice-cream softy at just ₹ 12 and milk shakes at ₹ 20! You can also grab a glass of camel milk if you're feeling a little adventurous.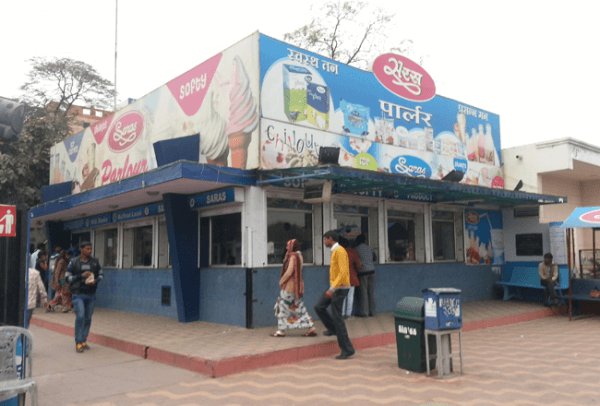 22. Visit the Albert Hall museum for a photo op with pigeons in the background. Visit the museum too. It was named after the crown prince of UK, when he came to visit Jaipur in 1876. 
23. Go watch a Bollywood flick at Raj Mandir, the oldest movie theatre in Jaipur, popular for its astonishing interiors and Meringue-like shape.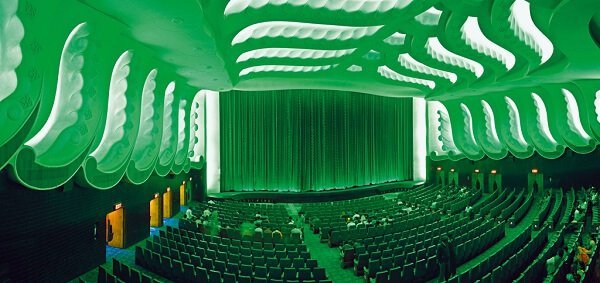 24. Escape the hustle and bustle of the city in the Chulgiri Hills and spend some alone time in the calming ambiance of forests and the surrounding Aravallis.
25. Enjoy bird watching at the Central park in Jaipur, which has the country's tallest day-and-night monumental national flag.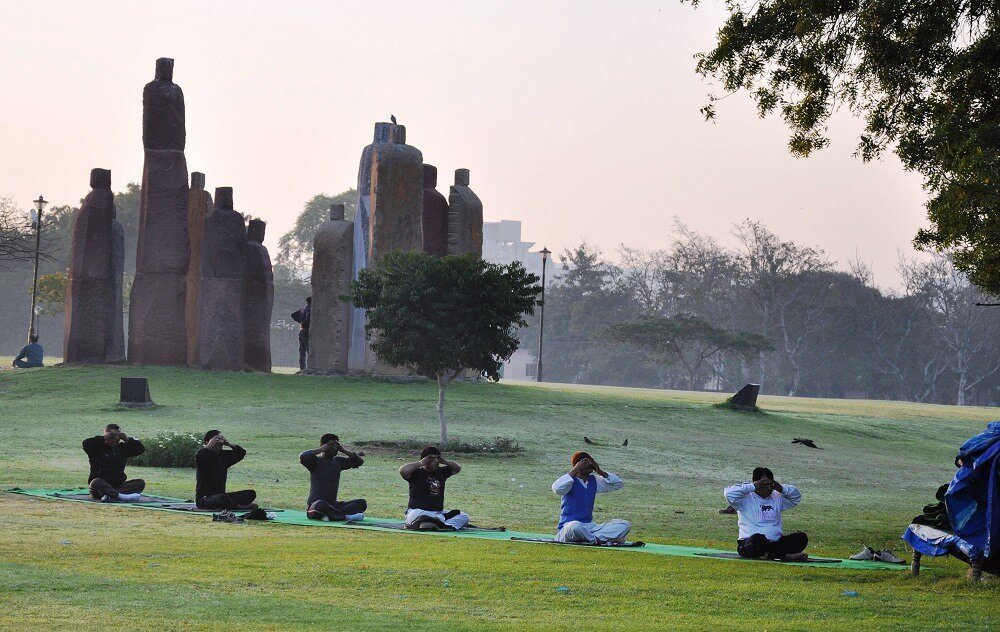 26. Try out the best street food at Aunty's Cafe, in C-Scheme, one of the oldest and most loved street-food cafes in Jaipur.
27. Enjoy some awesome cutting chai and maska bun on a rainy day, at Tapri – The Tea House, a charming little cafe started by a couple of friends after quitting their corporate jobs. With two branches in the city, it's the favourite hang-out spot of the young crowd of Jaipur.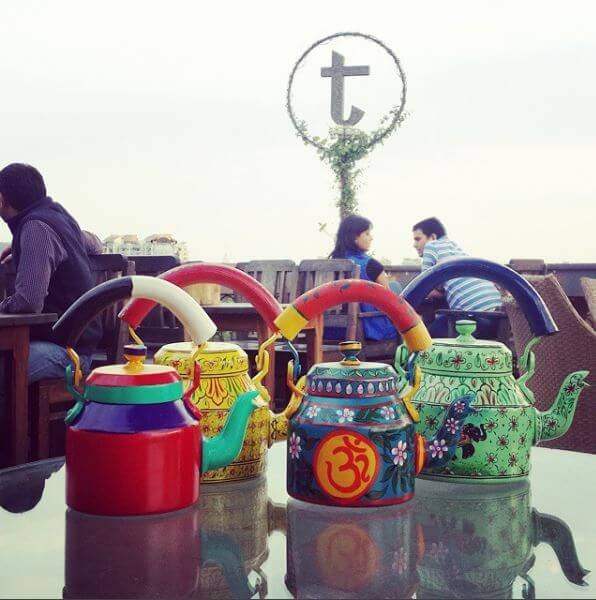 28. If you love reading, there's a club called the Jaipur Book Lovers. You can go to their events that happen on a regular basis and take part in discussions about books and authors, all free of cost!
29. Enjoy the natural diversity and relax in the pleasant surroundings of Kapoor Chand Kulish Smriti Van, a biodiversity forest situated on JLN road.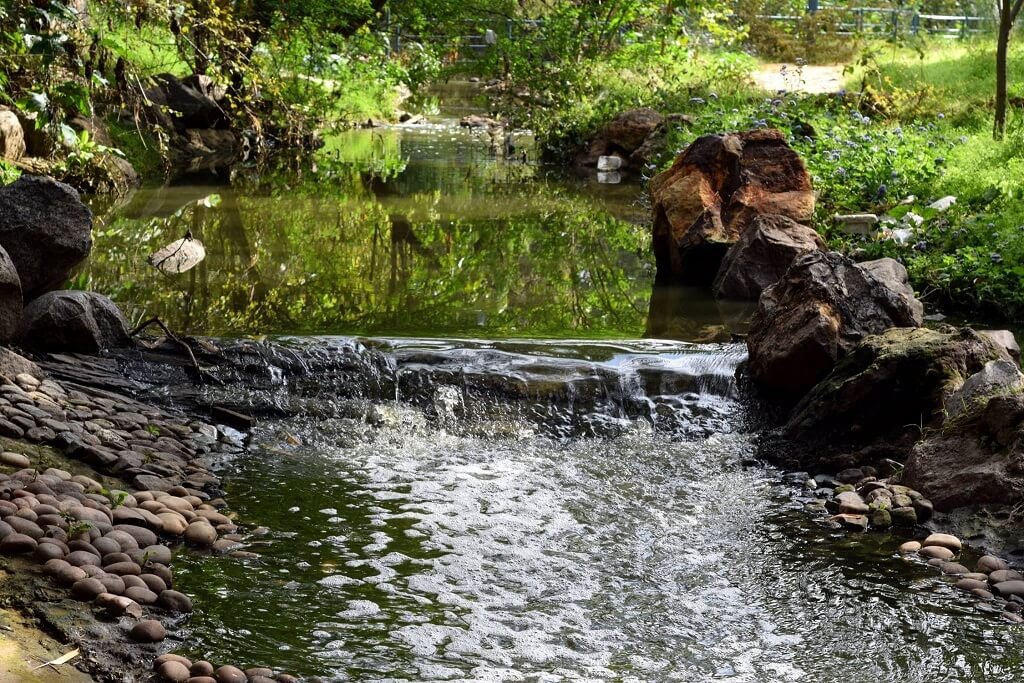 30. If you're visiting Jaipur around or during the winter season, don't miss out on the Jaipuri razai. It's made from just 250 grams of cotton, but still keeps you warm in the chilly cold, and easily fits in a small carry bag!
31. Relish authentic Rajasthani cuisine amidst folk music and experience traditional Rajasthani culture at Chowkhi Dhani.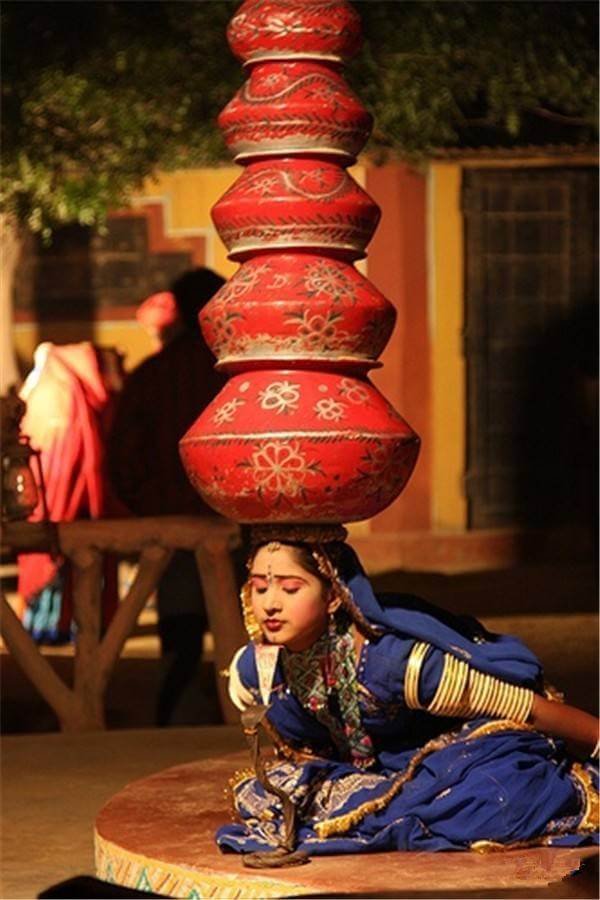 32. Visit Jantar Mantar, the popular astronomical observatory founded by Maharaja Jai Singh II. The astronomical devices found here can tell the exact time of the day and month with the help of shadows and the position of the sun. 
33. Talking about exquisite fine-dining experiences? Head on over to Hotel Taj Ram Bagh Palace, the former residence of the Jaipur royal family and enjoy an excellent dinner.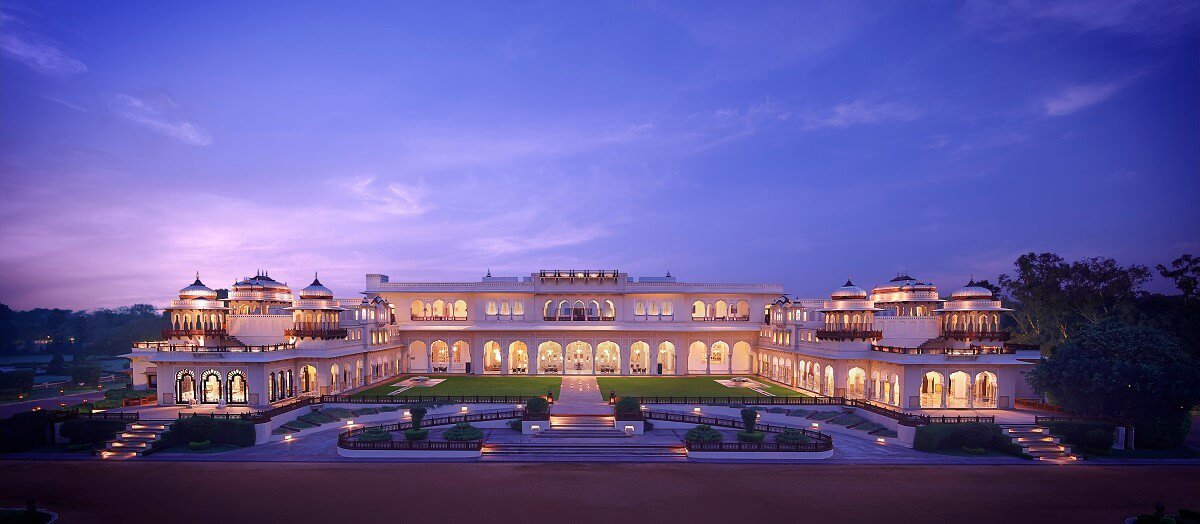 34. Shop for bed-sheets in Bagru and Sanganeri prints, the traditional block printing techniques of Jaipur, which are popular all over the world. 
35. If you're a fan of royal architecture, you shouldn't miss the Sisodiya Rani ka Bagh, a royal garden and palace built by Maharaja Sawai Jai Singh for his second wife, who belonged to the Sisodia clan.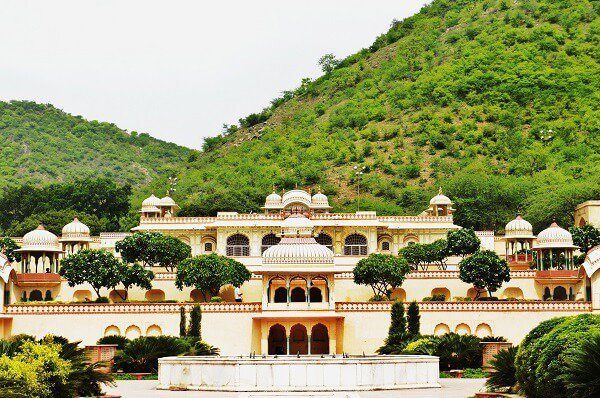 36. Head up to Sargasuli or Isar Lat, the highest tower in Jaipur, for the best panoramic view of the city.  
37. Fly high in the Jaipur sky and enjoy the best hot air balloon safari experience with SkyWaltz.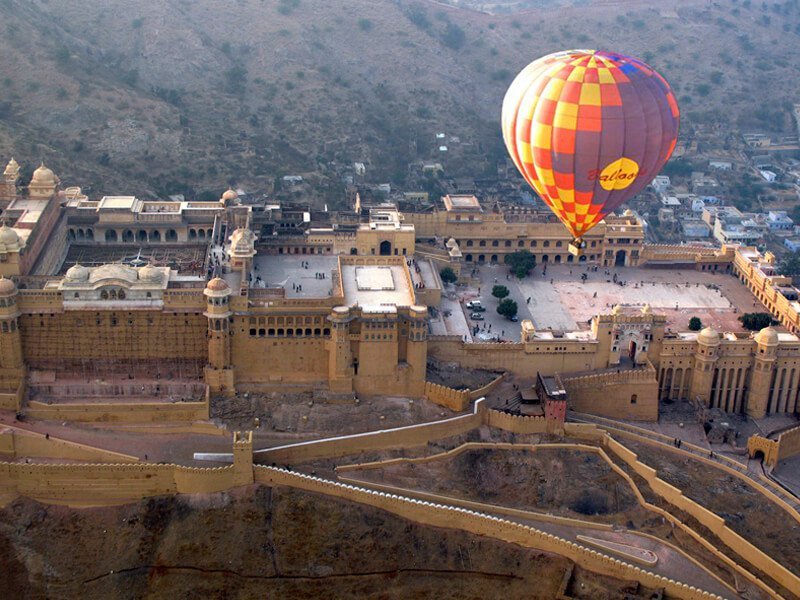 38. Head on over to the Nahargarh biological park, on the Jaipur-Delhi highway, and enjoy close encounters with wild animals like lions and tigers.
39. Slip and slide in snow at Snow Planet Jaipur and enjoy other snow related activities, even in the summer.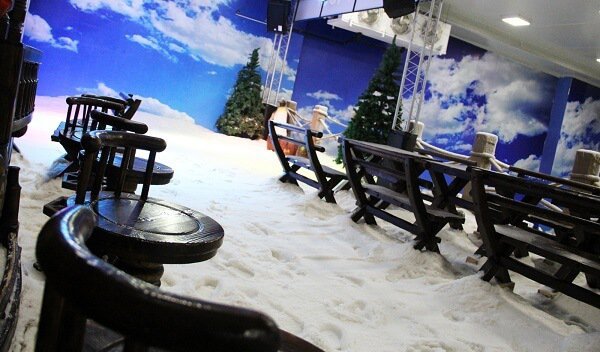 40. Visit Poochka & Company to satiate your taste buds with gol gappas in as many as 20 flavours. They have their presence in almost every locality in the city. 
41. Pull over for the best egg dishes at Sanjay Restaurant in Bapu Nagar. It offers some of the best egg dishes including omelette kulcha, egg pizza, egg parantha, and egg roll. Everything at a reasonable price!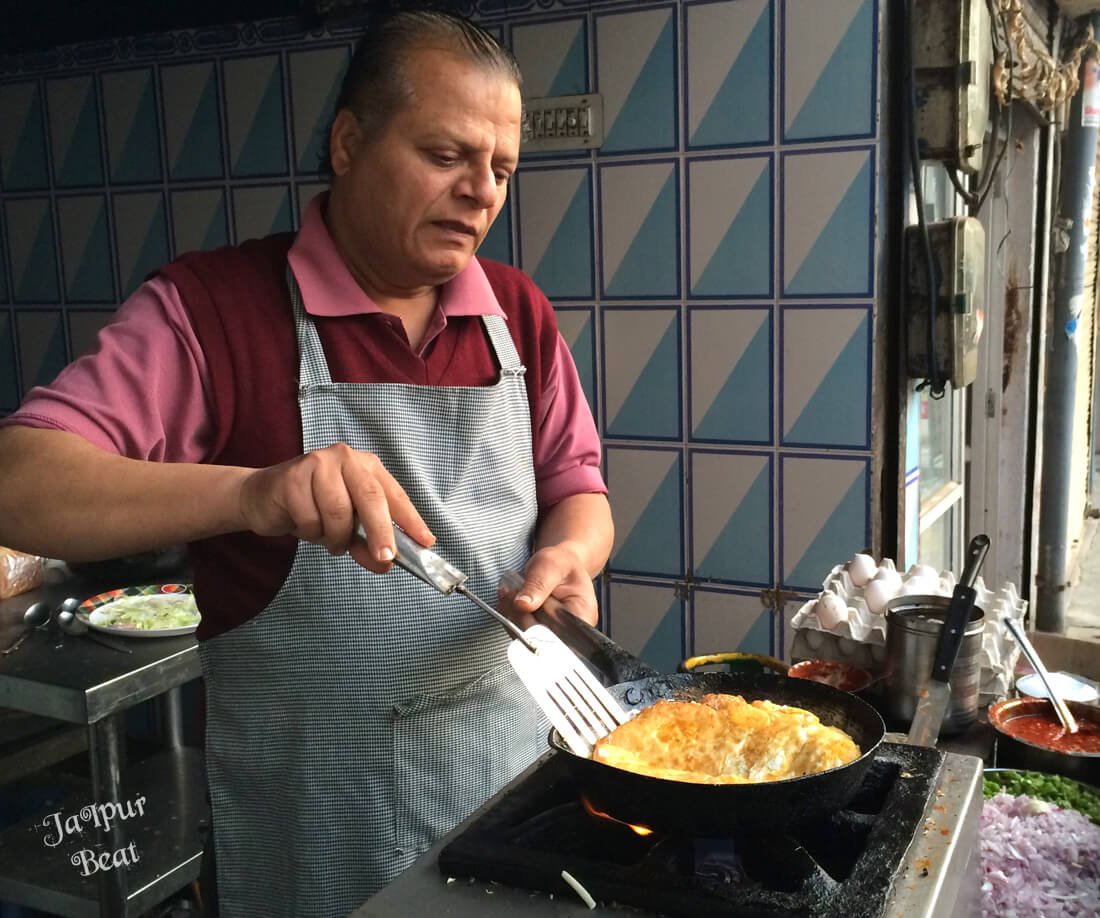 42. Jaipur got its own Metro a while ago and it's also the first one in India to run on a double-storey elevated road and Metro track. Don't miss this awesome ride!
43. Stay in the Treehouse Resort and experience the magic of living in the woods. It obviously costs a bit more than living in a hotel, but for what it offers, it's definitely worth it.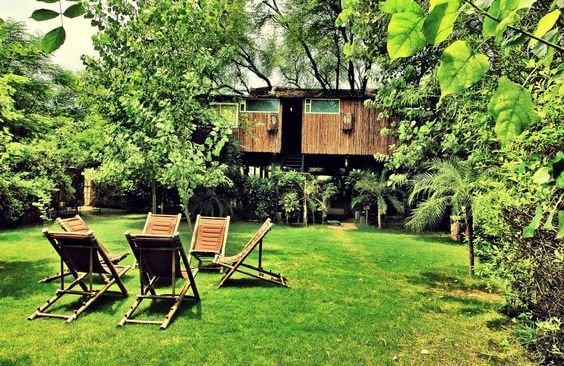 44. Buy blue pottery items that make for beautiful souvenirs and decorative items. It's the traditional craft of Jaipur of Turko-Persian origin. 
45. There are amazing new start-ups in the city like Cycle In Jaipur and Virasat Experiences that provide you with a bicycle and a complete itinerary so you can pedal around the city in full swing!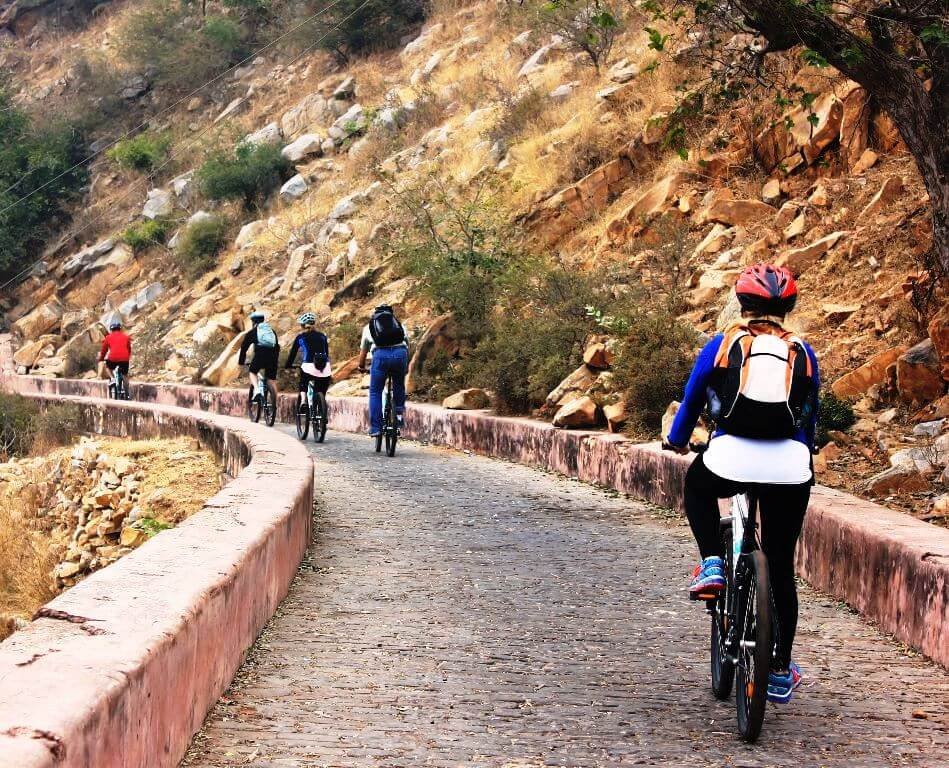 46. The chicken at Chicken Changezi, located in hotel MM Khan is to die for. Two people can have their stomachs' fill for around ₹ 600. It's a little shop in Ramganj bazaar, which gives you the feeling of a roadside dhaba. 
47. If you're visiting the city in January, don't miss the vintage car rally. A troop of vintage cars parading down the road is a true feast for the eyes.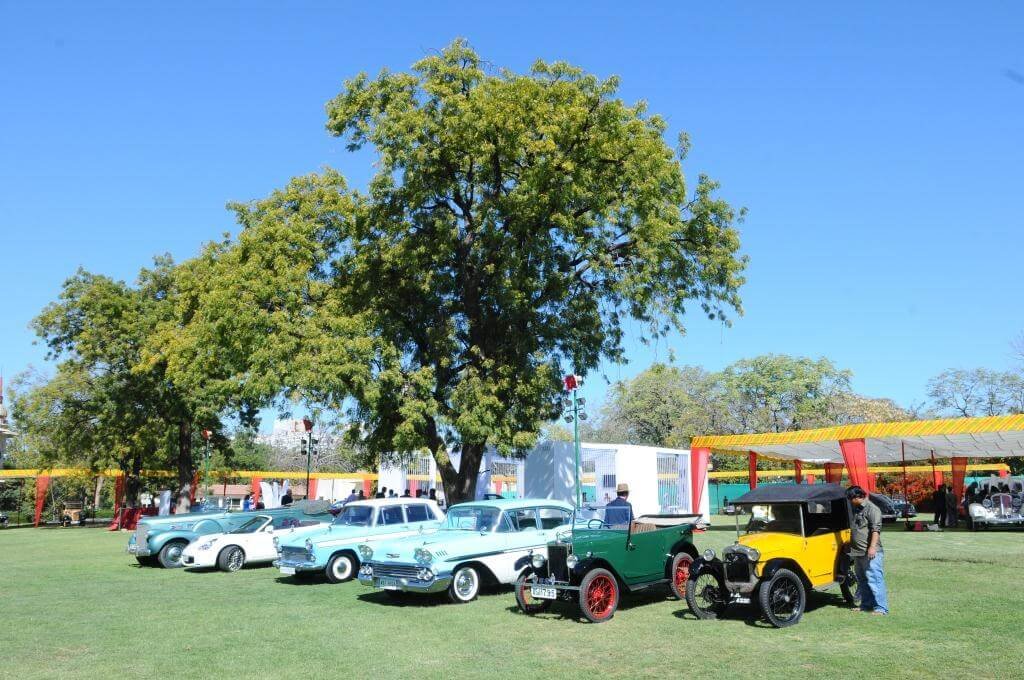 48. Savour a chilled glass of soothing lassi (sweetened buttermilk) at Lassiwala on M. I. Road, while taking in the British era architecture of the city.
49. Grab a beer and enjoy the beauty of the city from ta-Blu, the rooftop restaurant of Hotel Clarks Amer.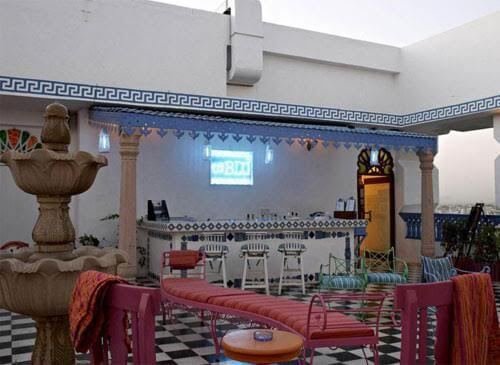 50. Last but not least, you might not be a Paan lover, but when you're in Jaipur, try out the paan from Annu mobile paan bhandar, in Raja Park.
So what are you waiting for, Jaipur's calling!