An entrepreneur and a cycling enthusiast, Gagandeep Khosla is proving that age is just a number, after all. 
Standing close to completing 60 years of his life, this man from Delhi decided that it's high time he took a higher risk. And thus started the adventurous journey of completing approximately 4,000 kms from Leh to Kanyakumari.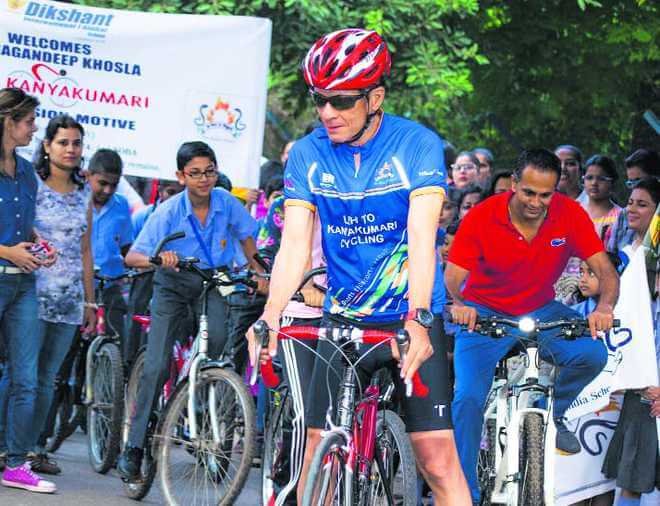 Gagandeep Khosla, the co-founder of Whole Foods India, is cycling the length of the country for reasons more than one. A birthday gift to himself, he says that he also wants to make his alma mater, The Scindia School, Gwalior, proud and help out the lesser fortunate kids.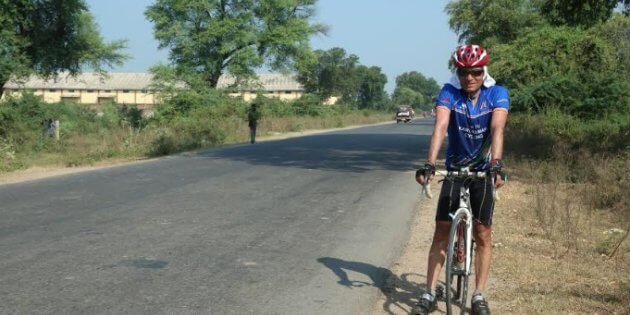 Inspired by his wife's work as a nutritionist, he also aims to raise awareness on malnutrition and gluten-related disorders. And lastly, he just wants people to be inspired to live life to their fullest. Because, according to him, age is just a number as long as you're keeping healthy.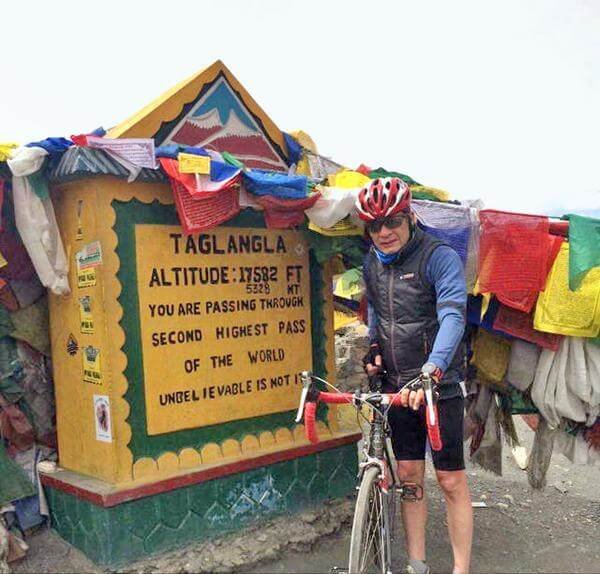 Currently, he's cycling for 8-9 hours a day through unknown terrain, battling weather, mist, altitude and what not. And yet, his spirit has never dampened even for a second. Keeping up with the resolution, he tells newsmobile.in: 
"It's a matter of acquiring a skill, and resolving to commit to it completely. You tell yourself, that you are not going to give up, and if you really mean it, it will be done. You can't just let it go. You can't let anything bother you, not the heat, not the road, nothing. It's single-minded focus."
He's right on schedule and is expected to complete his 28-day journey by October 20.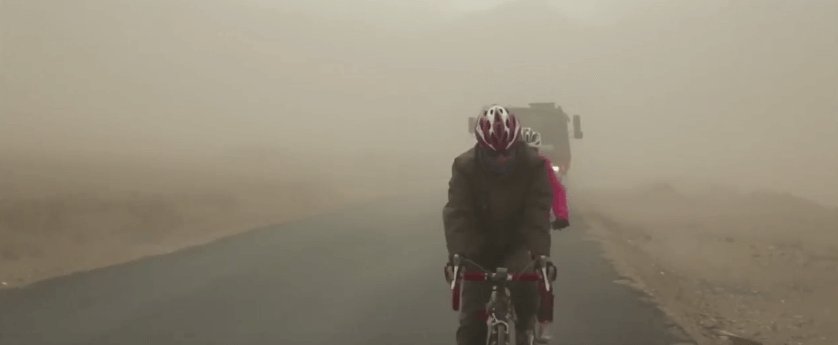 No matter what the cause is, Gagandeep's determination and initiative is so compelling that one cannot resist but praise him for undertaking such an arduous journey. 
Sir, you're truly an inspiration to the young and the old alike.