Much like there's more to Amsterdam than just legal weed, there's much more to Ireland and Dublin than their epic bars and pubs. While people are beginning to realise that, we still can't help but say that not doing a pub crawl in Dublin is like going to Paris and closing your eyes whenever the Eiffel Tower comes into view. You just can't not do it. You have to. It is your sacred duty to. And if you're a teetotaller, then you're honour bound to go along with your friends anyway, sip on your root beer or mocktail and be the designated driver and chaperone. It is THAT important. But when in Dublin, which pubs should you be visiting? After all, you can't see and drink in all of them. Here's a handy list then for all you people who might be visiting Dublin soon. Have a good time, guys!
1. The Long Hall
Apparently, this bar has been open for more than 250 years. And its interior has remained unchanged since 1881; here you'll find carved wooden partitions, antique clocks and mismatched chandeliers. Talk about legacy… With red and white striped canopies over its doors, The Long Hall has one of the most recognizable façades in the city. It's a super cozy and welcoming place, the perfect place to chill with a pint of Guinness and take in all that old world charm.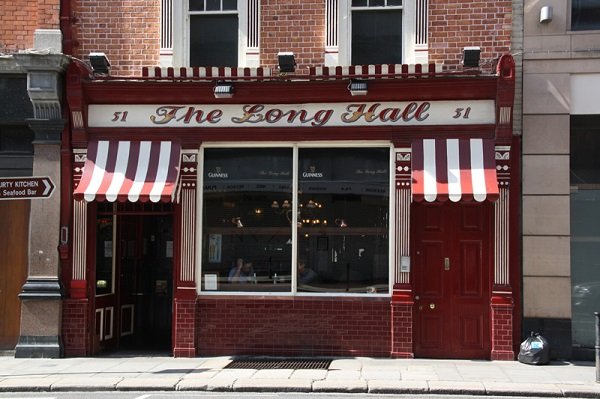 Source: broadsheet.ie 
2. The Cobblestone
There was a time when pubs like the Cobblestone were a dime a dozen in Dublin. But as time went on and every other establishment tried to modernize, these guys defiantly stayed old-school. Their bar has served at least five generations of thirsty Dubliners. Plus, they have some of the best live traditional music you'll hear anywhere, seven nights a week and twice on weekends. If you want to hear a lively, authentic traditional session that is aimed as much at locals as it is at visitors, this is the place for you.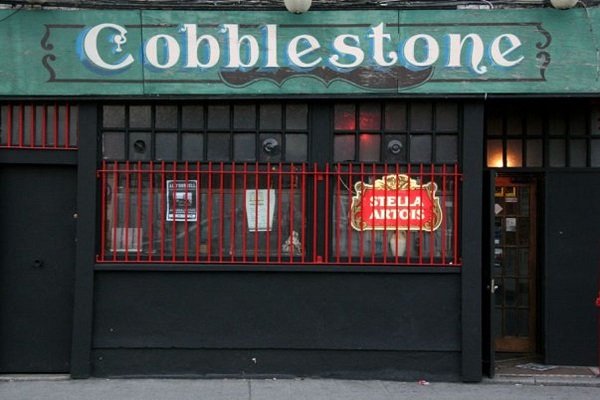 Source: generatorhostels.com 
3. Drop Dead Twice
Painted in the colours of a honeybee, the bright black and yellow Drop Dead Twice stands out on a street mostly known for its antique shops and music school. Inside, take your pick from two experiences, the Tap Room, an unpretentious Dublin boozer downstairs, and BYO Cocktail Bar, an upstairs mixology den where you provide the liquor. Did I mention they have an unofficial mascot? They have a doggo who chases Champagne corks around the floor. And that's the cherry on the cake.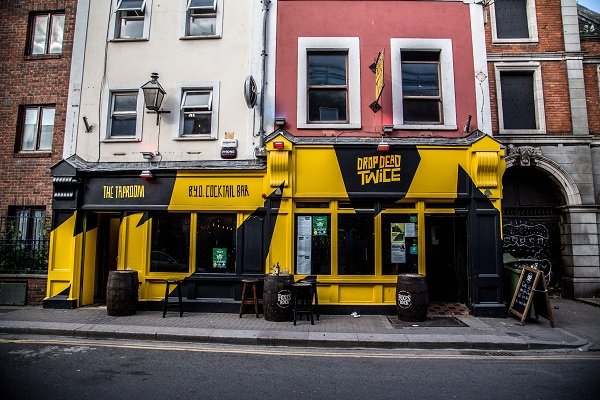 Source: cntraveler.com 
4. The Palace Bar
The Palace Bar is one of the oldest pubs in the city and quite possibly one of its finest. The folks drinking here have been frequenting the Palace ever since they could legally drink and in addition to the old regulars, you'll find professors and students from the nearby university. Try a handful of standout Irish craft beers, like the Galway Hooker, and round out the evening with one of Dublin's better toasties.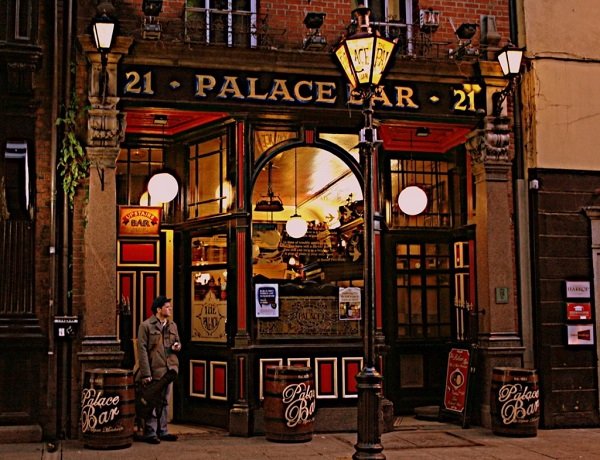 Source: dublinpubs.com
5. Mulligan's
In Ireland, the phrase "auld lad pub" describes a classic old-school bar; you know, the kind where you'll find a couple of men sipping their pints of Guinness. Mulligan's is one of those spots. A bit rough around the edges but full of pizzaz, this place has barely changed over the past 200 years. The place is replete with dark wood furniture, low, rickety bar stools and of course, an old school bar. It's rumoured that James Joyce wrote some of Ulysses while propped up inside.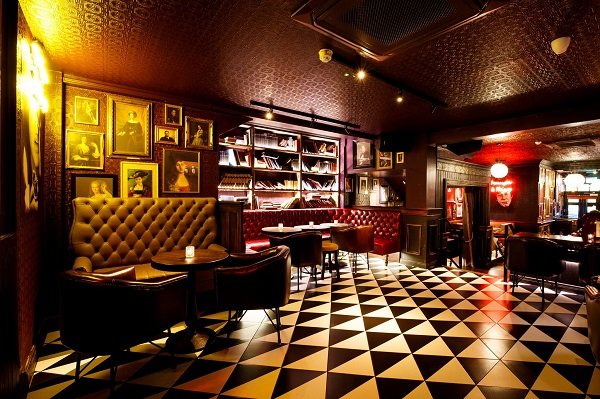 Source: dineindublin.ie
6. Farrier & Draper
What you'll find inside Farrier & Draper is mismatched furniture and art covering almost every part of its navy blue walls. It feels like a surreal mansion more than a pub, really. It's bar-proper has brown leather stools and a floor-to-ceiling display of liquor bottles you can get tipsy off without ordering even one drink. There's the Georgian room where you can relax in plush armchairs and the Gallery Room; which has high ceilings, a fireplace and lots of the previously mentioned art.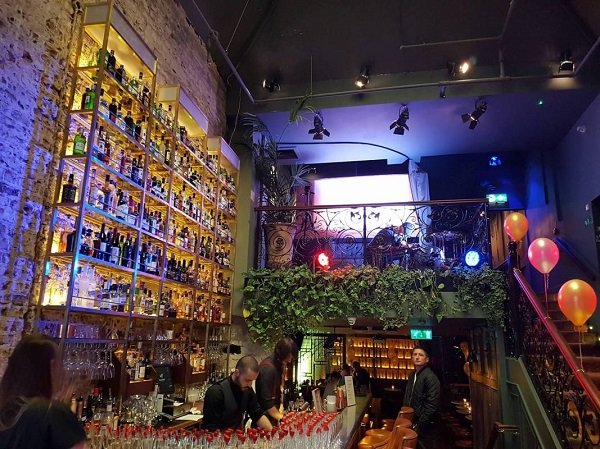 Source: wonderbars.ie 
7. 9 Below
One of Dublin's newest and most luxurious bars, 9 Below is all about sleek, stylish and opulent cocktails in an elegant atmosphere. Set in a basement with mood lighting, the place definitely has a hipster vibe to it, but not in a pretentious way. The wine list is exceptional and so are the cocktails. If you're a whiskey fan, don't despair, their whiskey menu is formidable as well. They serve this whiskey called the Midleton Pearl 30th Anniversary, which costs about One Lakh Rupees… for a glass.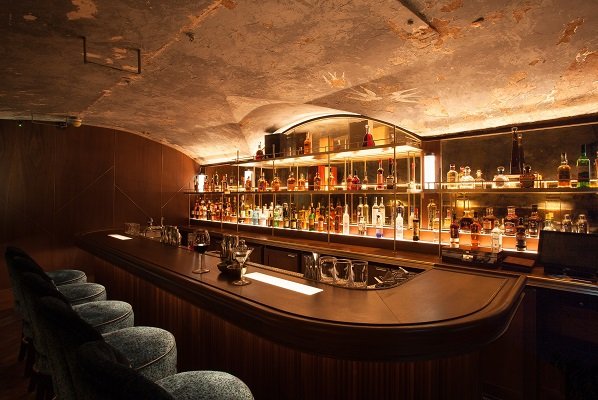 Source: gobourbon.com 
Have a good time guys, but drink responsibly!