In association with
Zomato
"Bhai hum dono na, bike pe Leh chalenge."

How many times have you fooled yourself with this? A trip to Leh has to be the second most cancelled trip ever (after Goa of course). 
So why don't you, for once, pack your bags, and get Leh'd! Huge arid mountains, white desert, and sky in the hues of blues — your ultimate travel adventure awaits you.

And guess what, we've put together a list as to why this is going to be your trip of a lifetime. You're welcome!
1. You'll be surrounded with breathtaking scenic beauty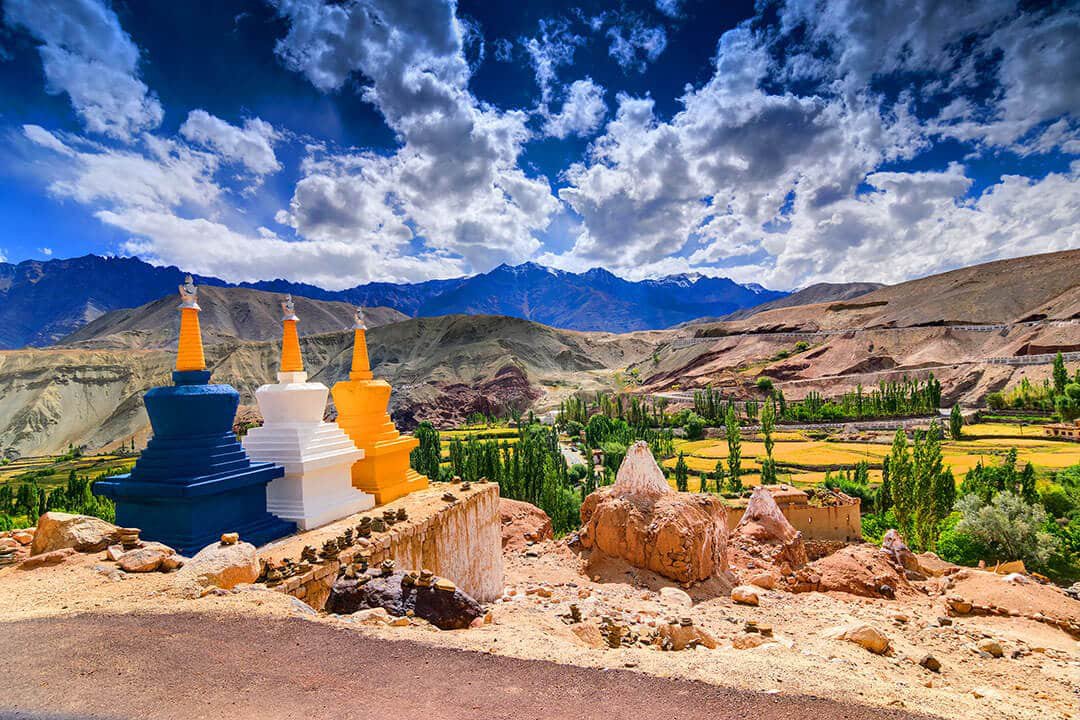 Enclosed between the Himalayan and Karakoram mountain ranges, Leh is blessed to be layered with large crystal blue water bodies. The rugged landscape of snow crested mountain peaks against the deep blue skies will leave you searching for words.There is something about the harsh brown mountains and its valleys that will just make you want to sit back, and tune into nature.
2. Bactrian camel safari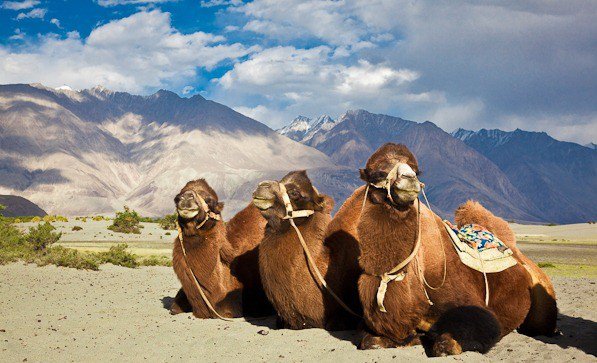 You cannot afford to miss this one. A ride on the double humped Bactrian Camels at the sand dunes of Hunder should definitely be on you to-do list. This is the integral part of the caravans that used to travel on the ancient trade route and you surely wouldn't want to miss out on such a fun experience. Plus we almost never get to see the double humped camels anywhere else. 
3. Try yak cheese special momos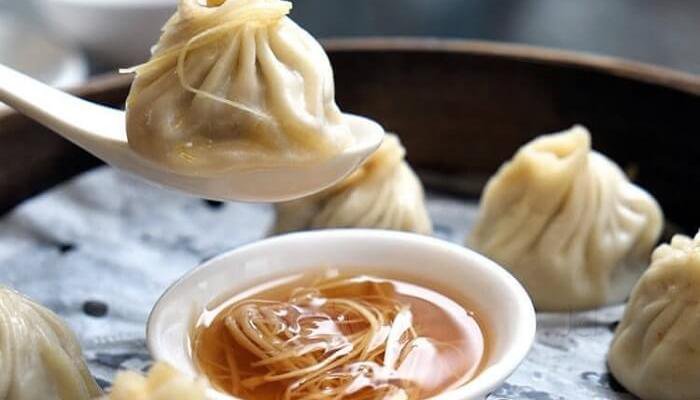 Indo-Tibetan cuisine is lip smacking delicious. And we know it would feel wonderful feasting on a plate full of steamed momos and a bowl full of Thukpa, sitting in a mystical valley covered in fog. But the cheese made with milk of the wish-granting yak is one to live for in Leh. Also called Chhurpi, try it in its local form or as the delicious Yak cheese momos.
4. You'll get to attend vibrant and indigenous festivals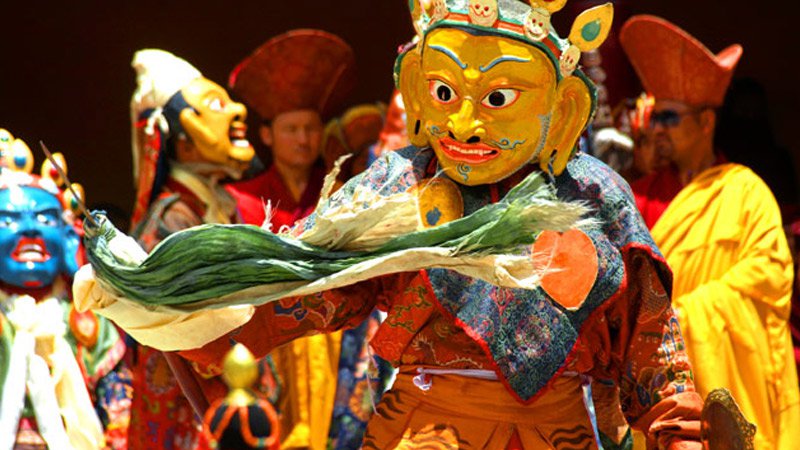 We spend so much time glued to our gadgets that we forget to really connect with people and the culture we are surrounded by. If you're lucky to visit Leh during one of its auspicious festivals of Losar, Hemis, Naro-Nasjal or Kalachakra, then you will find a sensational vibe of ritual dancing around you. There'll be colours. Lot's of it. And of course there'll be performances of drums and trumpets, along with the thumping steps of the masked Lamas. 
5. Ancient Buddhist monasteries and gompas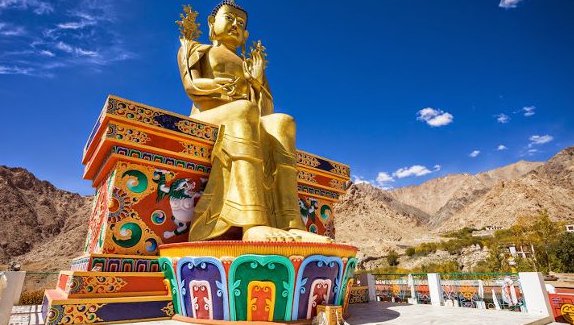 Mountains is also one of the greatest places if you seek to get in touch with your spiritual side. And if you're in Leh, then you're in luck because it houses some of the most ancient Buddhist monastries and gompas which chronicles how Buddhism spread in India and beyond. The artistic decor, ancient manuscripts, and antique statues will take you straight back to history. 
6. Drive through mountain passes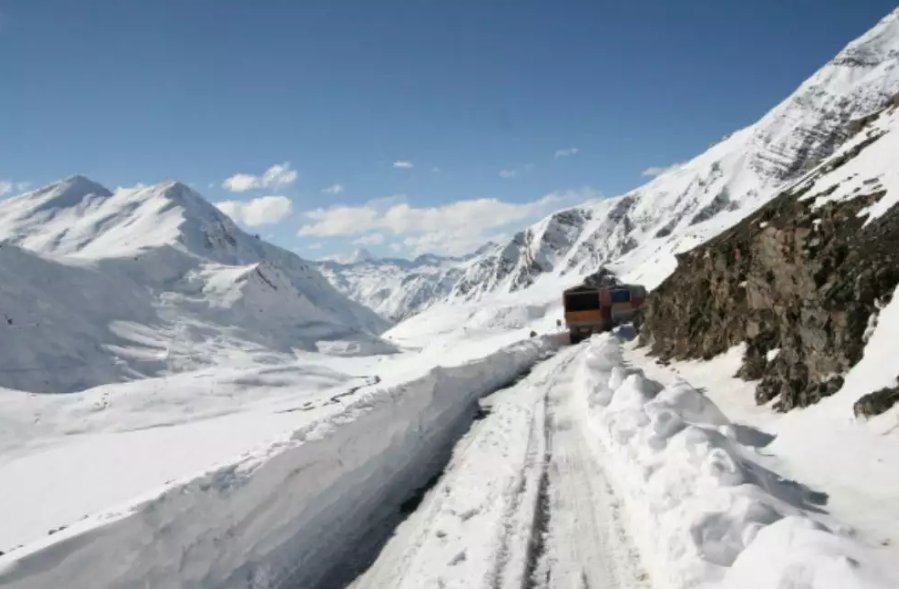 You can totally go for a thrilling driving experience, crossing some of the highest motorable mountain passes in the world like the ride from Khardung La to Nubra Valley. You can whizz and snake through the mountainscapes which will give you an opportunity to really put your driving skills to test.
7. You can spot a snow leopard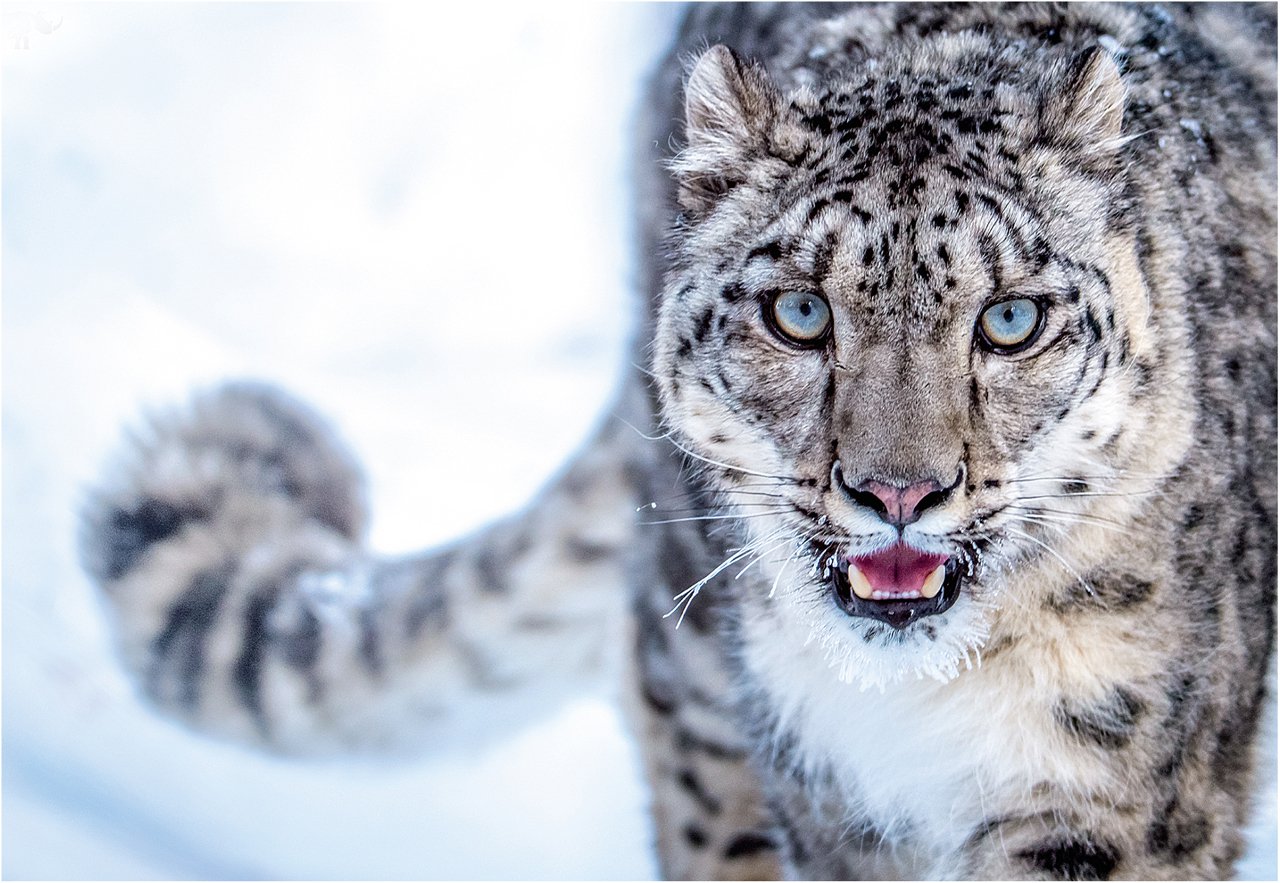 There is nothing as breathtaking as looking at a snow leopard (only from a distance!) which can be found in only a few places in the entire world. You can spot the beautiful animal on the snow leopard trek, which is in one of the popular attractions in Ladakh – the Hemis National Park. 
Leh is a hauntingly magical place of which you can never have enough. The experience of visiting the city will surely remain etched in your mind for the longest time. And where food is concerned, the variety can either leave us truly satisfied, or be a challenge to the daredevil foodies within us. Goat balls, lungs and raw yak meat — Leh has it all. 
So if you're excited to take on a little food adventure trip to Leh and see what the city has to offer, check out the trailer for Zomato Originals' new food adventure show, Eat Like A Girl. 
And if you want to watch the full episode, click here to catch it on the Zomato app.