In association with
Zomato
Listen guys. I think it's time. I think it's time to dig up that "This trip is never going to happen, you idiot" WhatsApp group and spam my buddies with "Goa chalo na" messages. 
So many of us have dreamt of sipping a cold pint of beer on a pristine Goa beach while sitting in dusty offices and sipping sasti office coffee. Which got me thinking, is there more to Goa than just sitting on the beach and drinking? The answer – of course, there is!   
Here's a list of things to do in Goa besides watching the sunset at a shack. *holds up imaginary beer like Leonardo Di Caprio*   
1. Sinquerim Fort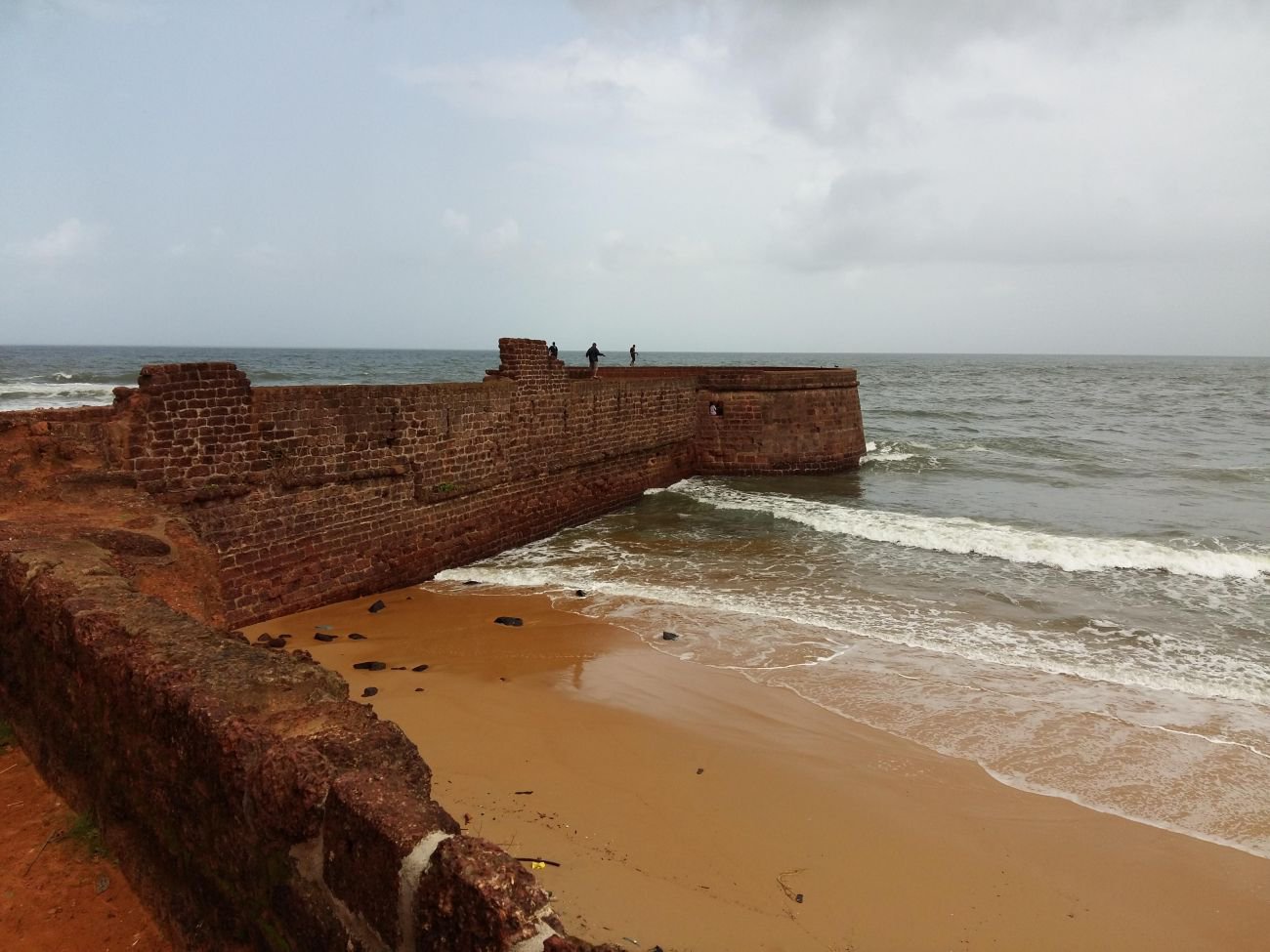 This fort is the lower extension of Aguada Fort. Yes, I'm talking about the one from  Dil Chahta Hai. Sinquerim Fort in Goa dates back to the 17th century. Located around 18 kms away from the party town of Panaji — you need to drive down here and witness the beauty of the Arabian Sea. 
2. Pequeno (Bat) Island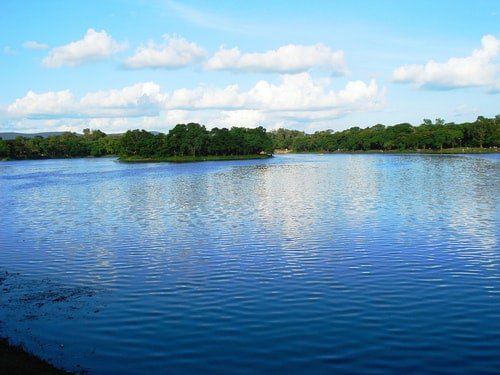 A kilometre away from Baina beach in Vasco-Da-Gama, this island does not house ten thousand bats but it is the perfect place for those who want to go snorkelling or love rocky beaches. The Bat Island is a haven with deep blue waters and coral reefs that will surely take your breath away. Spend half a day under water with schools of fish, and spend the rest of it around a campfire and few songs on the beach.
3. FOOD! 
Goan cuisine is the best. It's a beautiful mix of Portuguese, South Indian and Maharashtrian food. You must've spend your previous holidays sitting on the beach and munching on Pork Chorizo, Butter Garlic Prawns or Calamari. But if you really want to eat some crazy food, you should check out local dishes like buffalo tongue and Sorpotel. See what the beautiful and crazy world of Goan food is like and check out the trailer for this new travel food show, Eat Like A Girl.
4. Dona Paula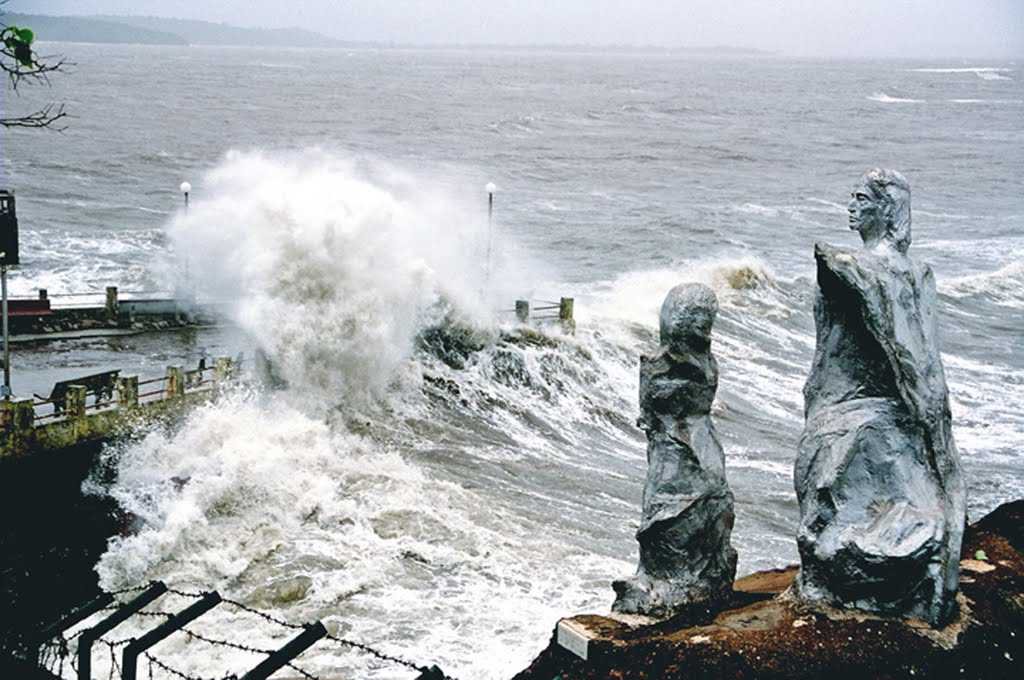 The air is filled with romance, love and legends of eternal love that ended tragically. This site commemorates the forbidden and unfulfilled love affair of Dona Paula, a Portuguese romantic heroine, with a local Goan fisherman. Some say that the place takes this name because it was here that Dona Paula jumped off of a cliff, into the Arabian Sea, filled with pain over her unfulfilled love. The Dona Paula view point is a much loved tourist spot, adorned with souvenir shops and a scenic view of the Mandovi river. 
5. Basilica Of Bom Jesus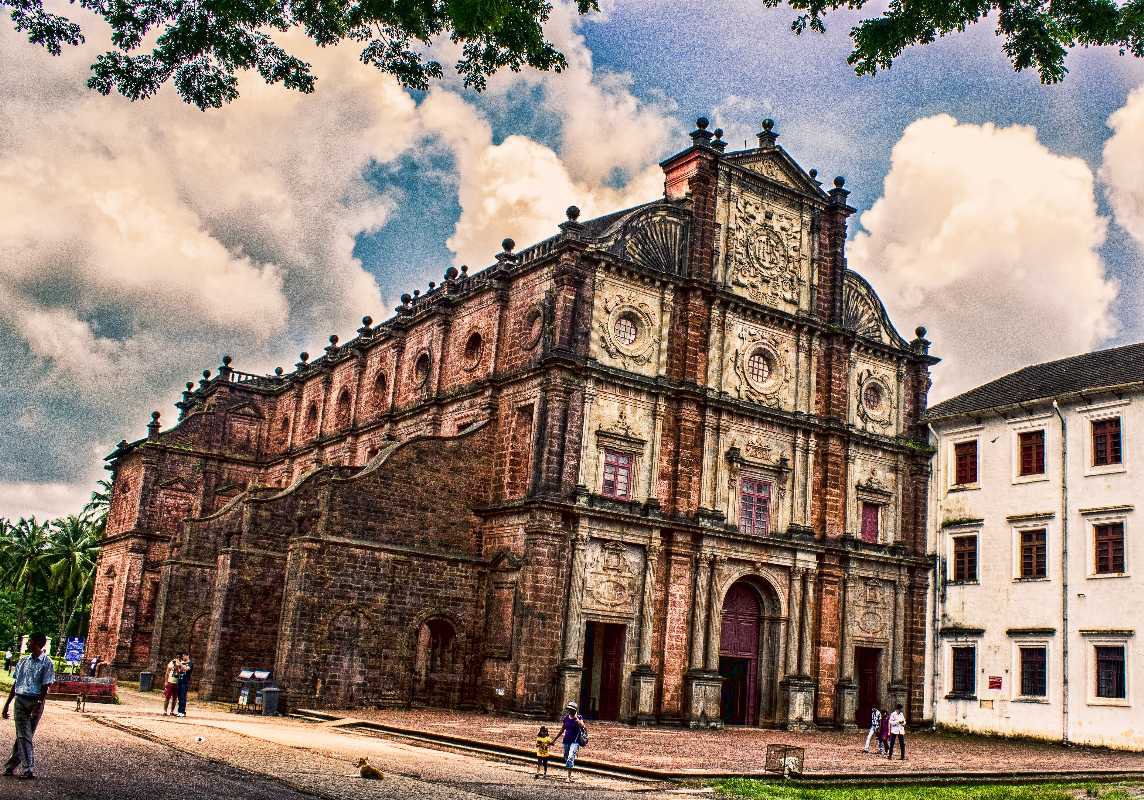 The Basilica of Bom Jesus is over 408 years old! Literally translating to "Good" or "Holy Jesus", it is known for its exemplary baroque architecture. It is also the only church in Old Goa that is not plastered on the outside. Built in the year 1594 and consecrated in 1605, the building of this church coincides with the beginning of Christianity in India. 
6. Sunset Cruise On The Mandovi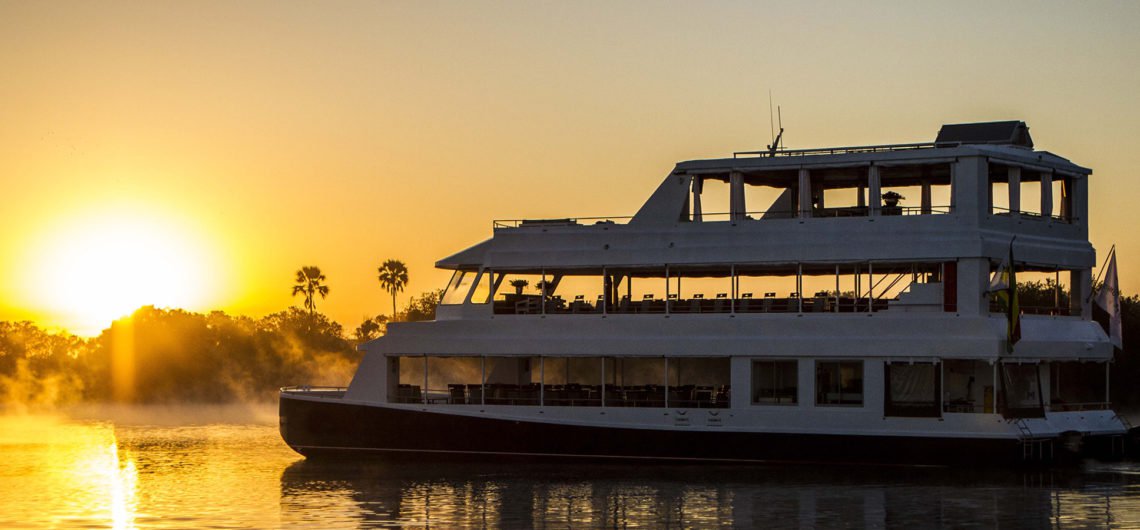 Live your Bollywood moment and sail down the Mandovi river in one of the sunset cruises. These are hour long cruises where all you gotta do is sit back and take in a mesmerizing Goan sunset.
7. Cambarjua Canal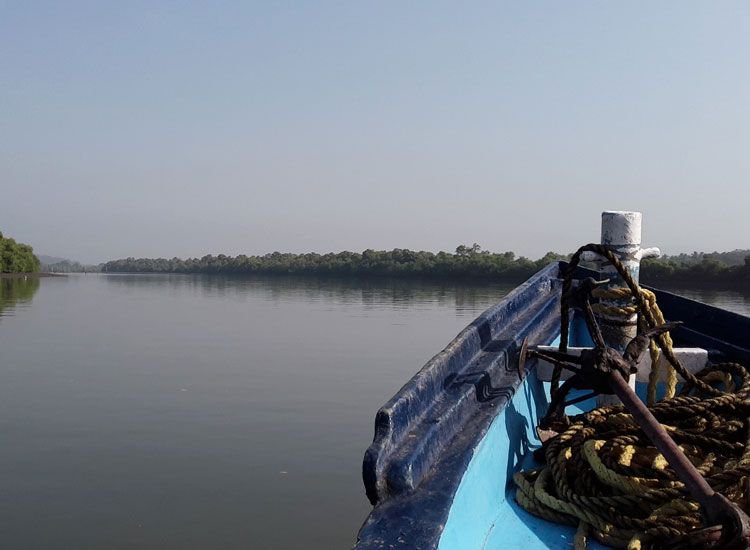 Here's a story. The island of Cumbarjua was no man's land between the Portuguese and Bijapur territories. So to prevent invaders, Crocodiles were brought into these brackish waters about a hundred years ago! And guess what?! They're still here. This canal is a narrow stretch of salty water, connecting the Mandovi and the Zuari river. Take a ferry ride there, say hi to a few crocs, live your Khoon Bhari Maang life. 
And if you feel like you need to travel to and discover Goa, and all the other corners of our fantastic country, click here to check out the full episode of Eat Like A Girl on the Zomato app. *burps beer happiness*