In association with
Zomato
Food. Another word for heaven, and the second most worshiped thing in India – after cricketers. 
If you love food, and need a gastronomic-soul-changing-experience, India is the best place to be!
Here are 8 unique food experiences you will only get in India 
1. The Langar at the Golden Temple, Amritsar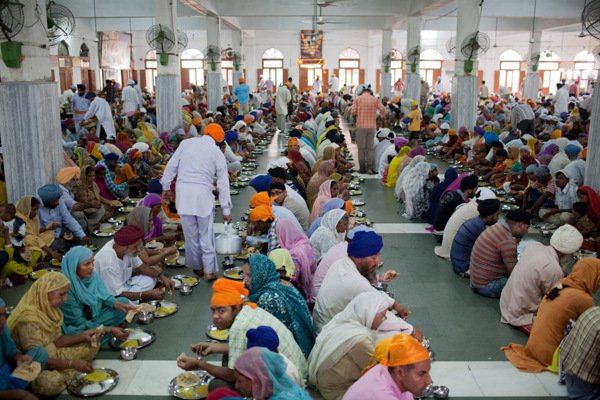 Communal kitchens, or langars, have always been at the core of Sikhism. The food served in Gurudwaras, to visitors of all races, religions, and economic statuses, embodies equality. For the ultimate langar experience, visit Harmandir Sahib (commonly known as the Golden Temple) in Amritsar. Also, I promise, the halwa will be the best thing you've ever tasted! 
2. Dine like royalty in Jaipur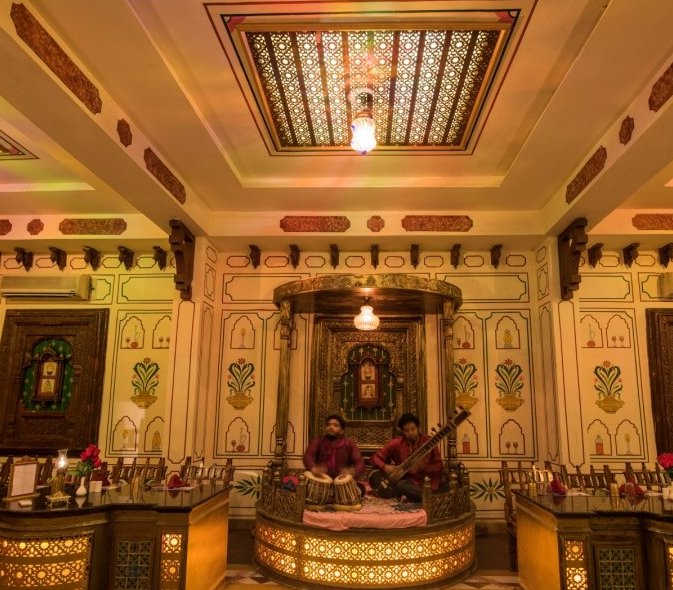 Travel back to the era of maharajas and maharanis. In the capital of Rajasthan, that flaunts its royalty where a number of palaces have been converted into beautiful hotels and restaurants with personalised dining experiences. Chokhi Dhani, a mock village located on a highway outside the bustling city; showcases both the royal and the traditional village life. Enjoy live folk dances, traditional games and indulge in the best of Rajasthani food.
3. The ultimate shop and cook — fish fry in Kochi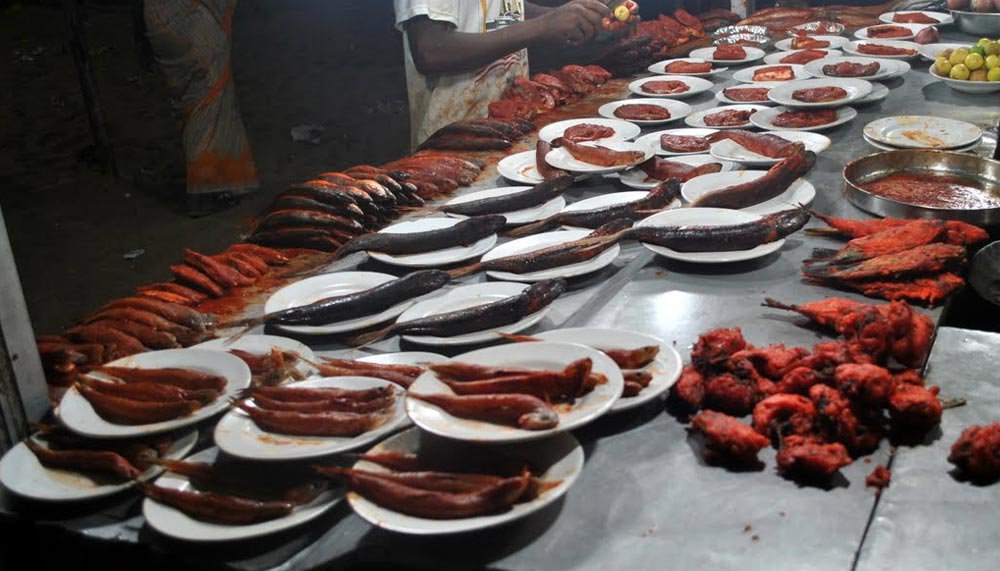 A new food experience is taking over the city of Kochi! All you have to do, when you go fish shopping is walk right upto your fishermen at the Chinese fishing nets in the Fort Kochi area. Pick your own fresh seafood, follow their boys, and have it cooked according your taste and preferences. Honestly? Very impressed. 
4. Dine on the terrace of Jama Masjid in Delhi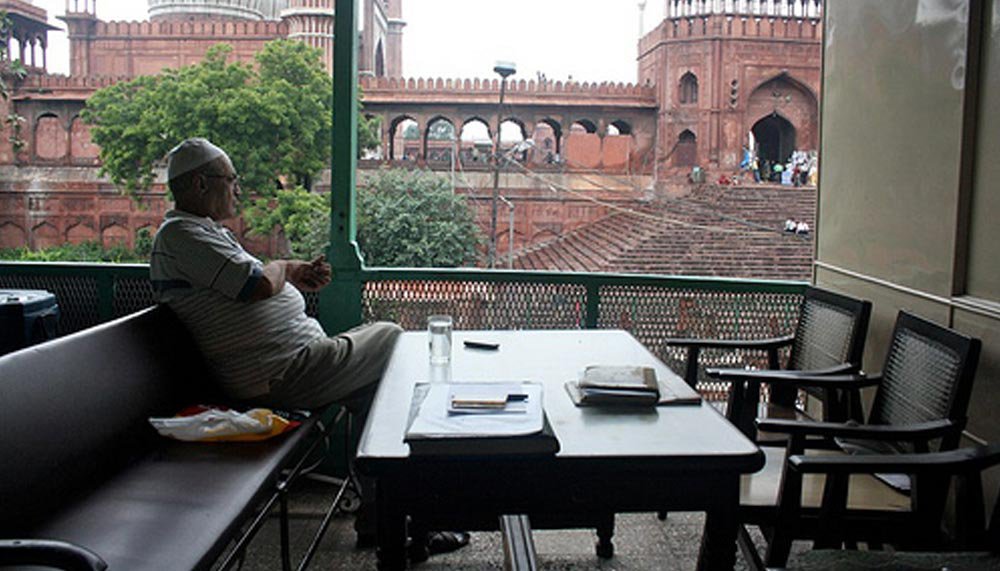 Away from the metropolitan hustle bustle, overlooking the crowded yet fascinating Old Delhi, indulge in food for the soul, with typical old Delhi curries, kababs and khameeri rotis; while you sit on the 364 year old tearrace of Jama Masjid. 
5. Wine and dine in the middle of a lake in Udaipur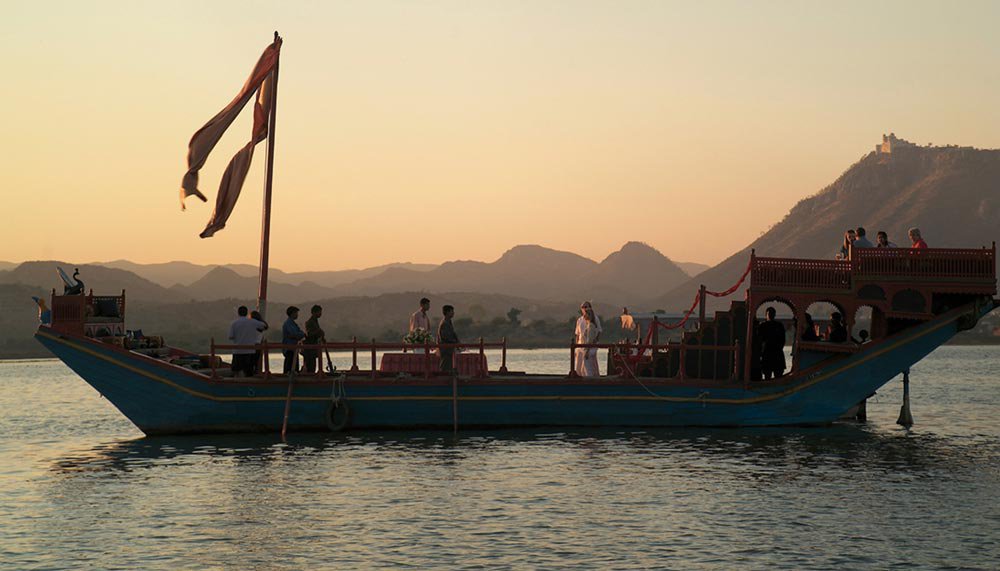 Sit back, relax, hold hands with your special someone (or maybe hold your own hand if there's no one) and take in the sunset with some Rajasthani delights. All this on a 150-year old boat used by the Maharana of Udaipur for floating processions, celebrating festivals, and royal ceremonies over Lake Pichola. 
6. Eat to your heart's content with a view to behold, Leh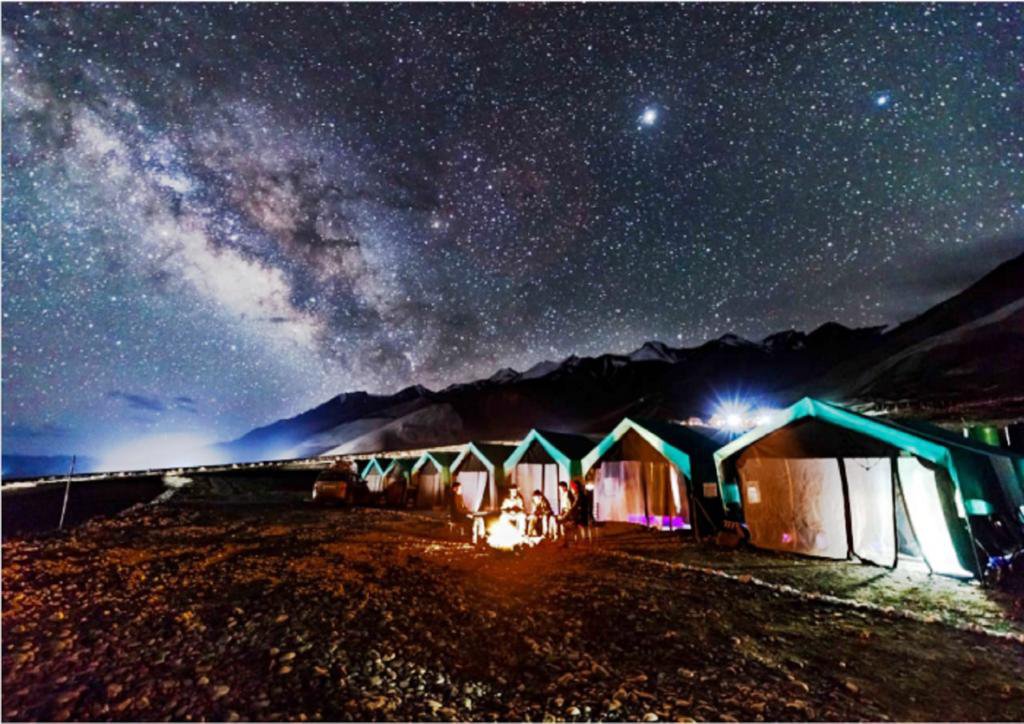 A hot steaming bowl of thukpa and the sky above, with stars galore and snow clad mountains. Sounds divine? P3 Restaurant, situated at the shore of Pangong lake is an experience of a lifetime. You surely won't forget this meal. 
That's not all Leh has to offer where their food is concerned, don't forget to watch Tenzing go down a food spiral as she indulges in some yak meat and goat balls! Check out the trailer for this new Zomato Originals' travel food show, Eat Like A Girl to find out more about the crazy food this paradise has to offer.
7. Eat in jail! At the Tihar food court, Delhi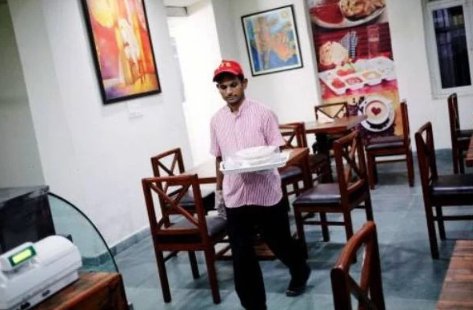 Tihar is one of the largest complex of prisons in South Asia, where convicts are employed as waiters and staff at the restaurant. So, if you're up for an adventure and want to do your part in rehabilitating these convicts — go ahead because at least you can say, "Meine jail ka khana khaya". 
Crazy experiences, food journeys and bike rides to Leh have no end! And the new food travel show Eat Like a Girl stands testimony to that. Click here to check out the latest episodes on the Zomato app.