The Pattaya area of Thailand's eastern seaboard is host to a beguiling range of attractions. From witnessing ancient Thai traditions to having modern adventures, there's something for just about everyone here. Enjoy the raw beauty of the rainforest canopy or the glitz and glamour of the cabaret stage. This list of things to be done when you're journeying in Pattaya is by no means definitive, but we've tried our best to not miss anything really special. Here you go;
1. Take a walk on "Walking Street."
The sights and sounds of Walking Street are quite unlike anything else in Thailand. Taking its name from the fact that it is closed to vehicle traffic after 18:00, almost every building on both sides of the road is a nightclub, beer bar, restaurant or go-go bar. The road is mostly deserted in the day but at night, the road comes alive with neon lights, thumping music, food vendors, street performances and party animals from around the world.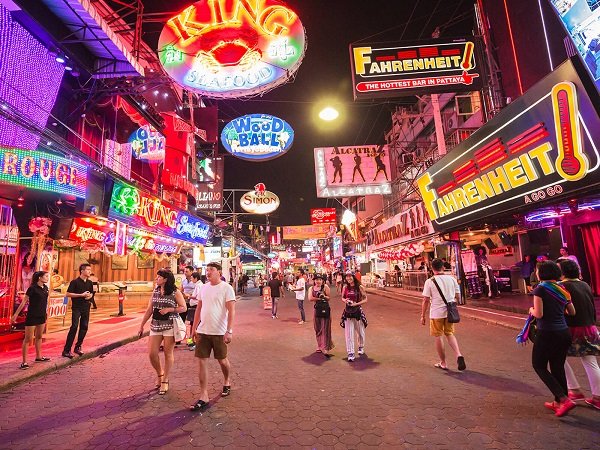 Source: oceanairtravels.com 
2. Have a moment of truth at the Sanctuary Of Truth.
One the one hand, you have Walking Street. On the other, this one-of-a-kind teak structure is dedicated to the importance of religion, philosophy and art. It is a reminder of the folly of neglecting morality and spiritual contentment in the pursuit of materialism. It is also a beautiful and humbling demonstration of human endeavour and skill, particularly when you realise that none of the wood being used has been treated or chemically protected. This means that, as one section is completed, another has succumbed to the tropical conditions and must be replaced.
Source: oddviser.com 
3. Have a ball at the Tiffany Cabaret Show.
Tiffany's Cabaret Show takes place in a grand theatre where performers make their entrances dressed in everything from long sweeping ball-gowns and plumes of feathers to elaborate headdresses and skimpy polkadot swimwear. A breathless, hour-long celebration of sound, colour and light follows; a show that spans the entire hemisphere through song, dance or skit.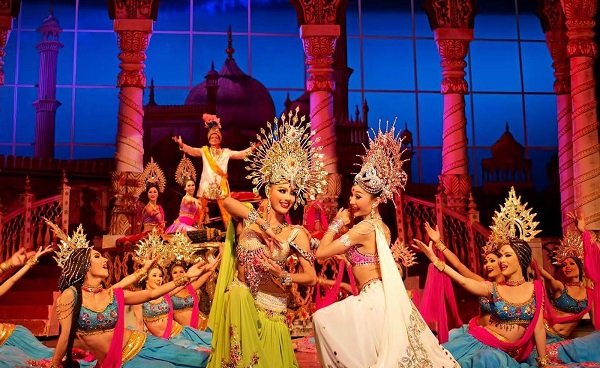 Source: bangkok.com 
4. Get lost (in a good way) in the Nong Nooch Tropical Garden.
The 2.4sq.kms of Nong Nooch are full to bursting with some of the most remarkable flowers, displays and landscaped gardens in Thailand, if not the world. The team behind them have repeatedly won international awards for their designs, which include 17th-century-French-style gardens, a recreation of Stonehenge, creative topiary displays and gardens created exclusively with cacti, bonsais and tropical palms.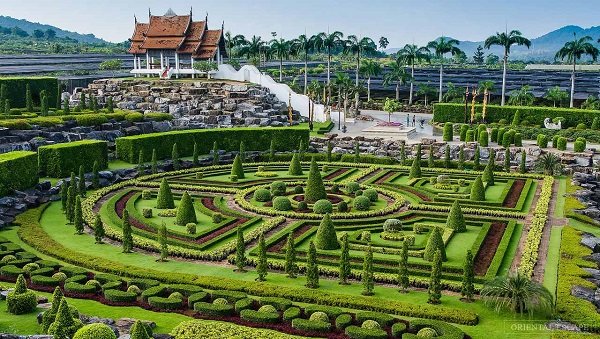 Source: orientalescape.com 
5. Dive headfirst (not literally of course) into the Pattaya Floating Market.
While technically a sturdy stilted village connected by covered walkways and bridges, the Floating Market that is more correctly known as the "Four Regions Floating Market" is still a surreal experience. The subsections of this development represent the four major areas of Thailand; the north, northeast, central and south. This representation comes in the form of shops and stalls selling souvenirs, fruits, food, art, handicrafts, postcards and clothing as well as regular cultural shows and demonstrations. However, some of the 114 vendors do indeed float, selling their wares from traditional boats and canoes.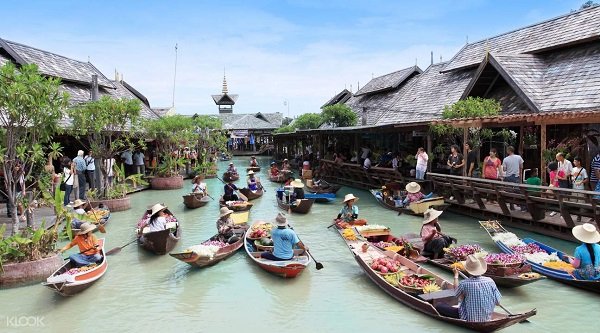 Source: klook.com 
6. Climb the Wat Phra Khao Yai. Also known as the "Big Buddha Hill."
The so-called "Big Buddha" is the biggest Buddha statue in the region at 18 metres in height. The temple complex around the highly detailed golden seated Buddha creates a spiritual mood in its many visitors thanks to its many bells, burning incense, numerous smaller statues and impressive views over the area. Take care and know this before visiting that this site is an active temple and many locals go there for prayer and reflection. Dress and behave appropriately.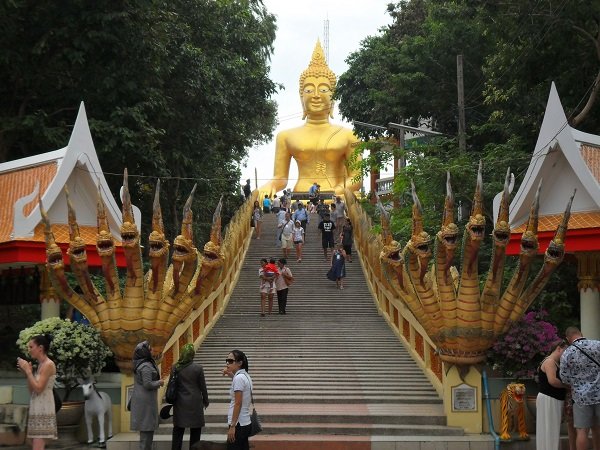 Source: commons.wikimedia.org 
7. Take in the scenery at Pattaya Viewpoint.
Khao Pattaya View Point on Pratumnak Hill is the best viewpoint in the region and the place to visit day or night to get that classic shot of Pattaya's sweeping, crescent bay. The only thing you need to know is that it's not exactly the world's best kept secret so it's pretty much thronging with tourists most of the day. But all is not grim, tour guides and their "herds" usually move in groups and only visit for 10-15 minutes at a time. You may able to take in the view without the noise after all.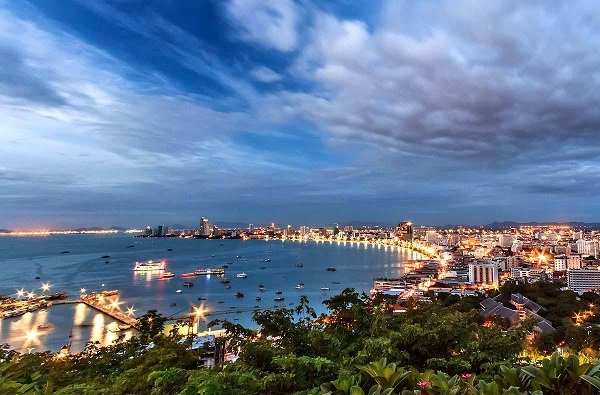 Source: eizyholidays.com 
8. And finally, don't forget to visit Coral Island.
Pattaya may be a traveller's delight, but it can get a little hectic at the best of times. So if you want to pull back and relax a bit, you could visit Koh Larn (Larn Island), also known as Coral Island. Koh Larn has long been an alternative retreat for those who have become jaded with Pattaya's overdeveloped and overcrowded beaches. Since the island is not so far away, visitors can easily go there in the morning, stay for a couple of hours and then come back to Pattaya Beach late afternoon.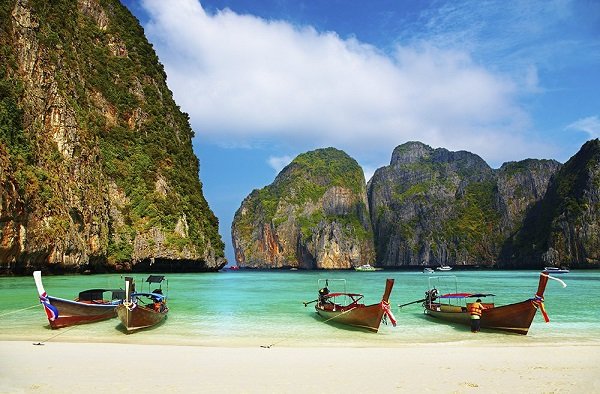 Source: innviaggithailandia.com 
Have a good trip!