In association with
Zomato
Guys, this is an intervention. You all need to know this. That trip to Goa that you and your buddies have been planning for three years now is not going to happen. 
There, there! Don't be sad. Because I have come up with the next best place to visit. Sprawling next to the magnificent Brahmaputra River in the northeast, Guwahati is an amalgamation of ancient history and modern amenities. While the age-old temples stand testament to rich ancient history; the vibrant nightlife brings the city into the 21st century.  
There's just so much to see and do in Guwahati, that it has to be one the best destinations to visit in the country.
Here are 6 things to do in Guwahati to make your trip memorable! 
1. Drive over Saraighat Bridge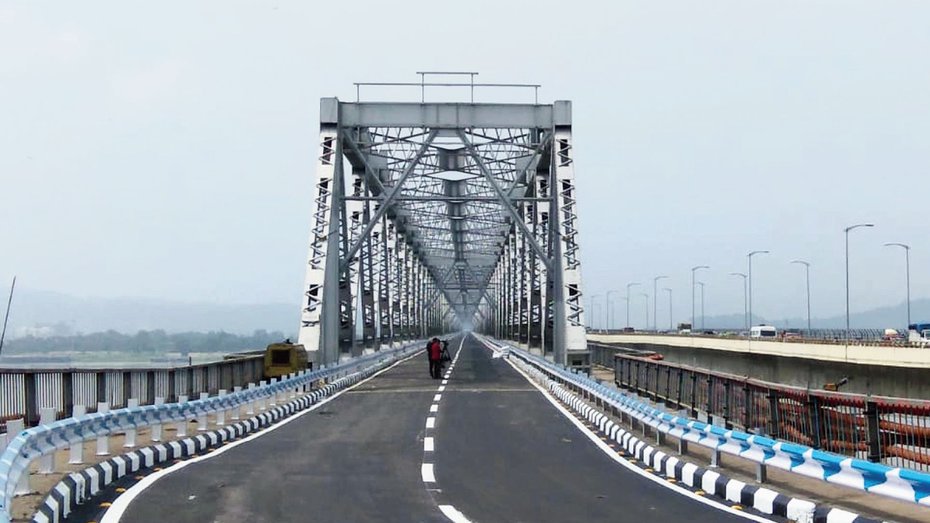 This rail-cum-road bridge has a story to tell you. This is exactly where the war between the Mughals and Ahoms (the rulers of Assam) took place! I'd say, have your Jab Tak Hai Jaan moment, Shah Rukh Khan style, and go for a drive on the Saraighat bridge with your buddies.
2. Cruise across the Brahmaputra River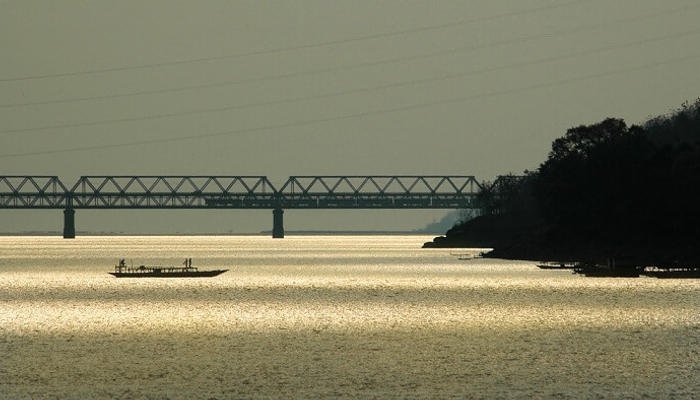 When in Guwahati, you have to hop on a dreamlike cruise and glide all day over the breathtaking Brahmaputra River. All you have to do is sit back, relax, take in the sunset, and stuff your face with lots of food. Oh and also, don't get seasick.
3. Cafe Hendrix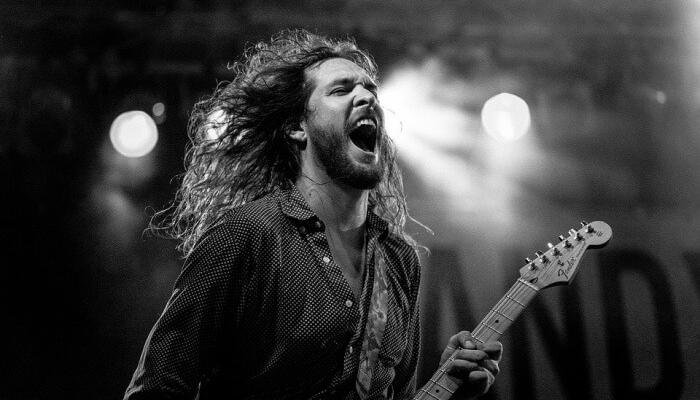 Hey Joe! It's time to find your Foxey Lady, ( geddit?). And you can do all this while you feed your soul with an evening of electric music at this famous cafe. Cafe Hendrix is a popular blues bistro in Guwahati, bustling with excellent musicians from North East India. You need to head down there to take in a cold pint and listen to some amazing musicians. 
4. Momo Festival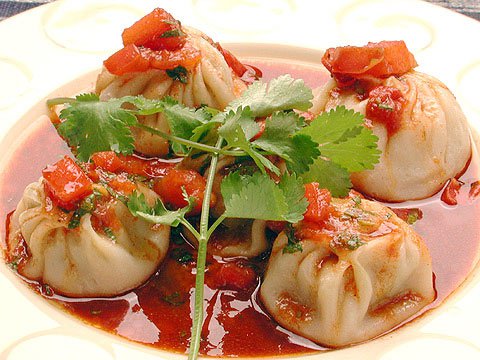 First of all, all dilli-walas, please calm down, okay? Let me tell you about these hand-made flavour bombs wrapped in dough, all present in one place — the Guwahati Momo Festival! This vibrant carnival takes place annually around November with momos from different parts of Guwahati city. You can also get momos from Arunachal Pradesh, Sikkim and Meghalaya, Bhutan, and Darjeeling. And no, there are no soya momos. You're welcome. 
Momos are not all that Guwahati has to offer when it comes to food! Gorge on some delicious thukpa, jhal muri and khaar. But if you want to dive into the beautiful and slightly weird makes-me-want-to-cringe world of Guwahati food, check out the trailer for this new Zomato Originals' travel food show, Eat Like A Girl.
5. Kamakhya Temple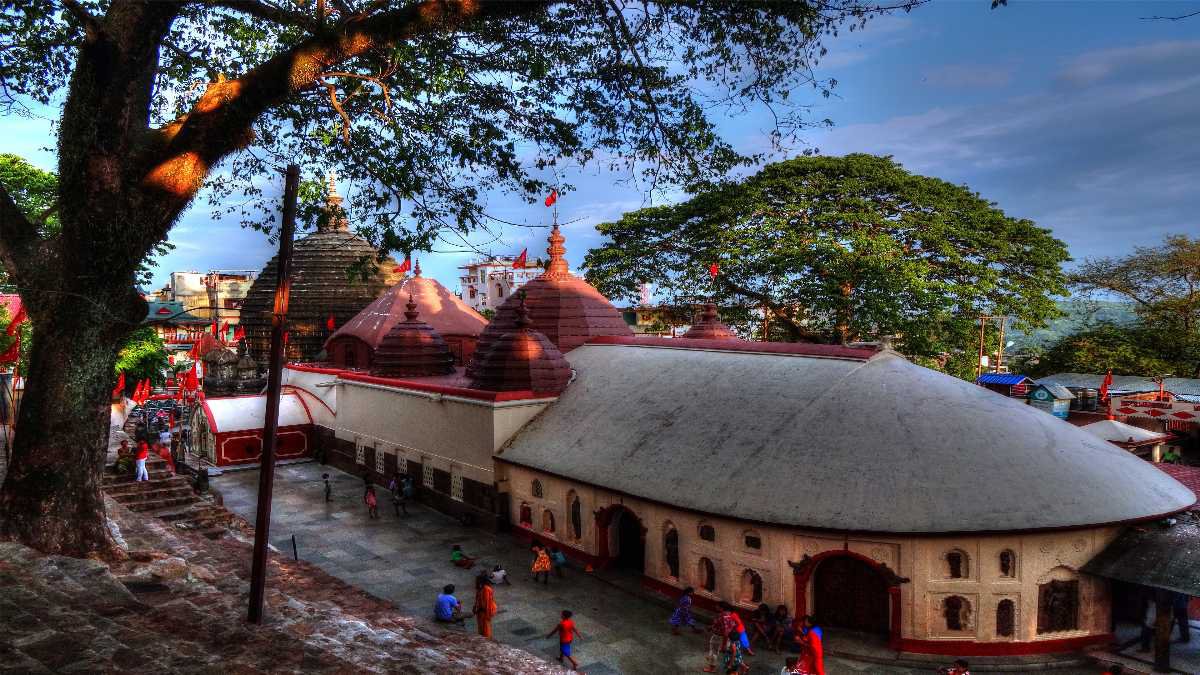 Located on the Nilachal Hill, Kamakhya Temple is one of the most revered shrines of Goddess Shakti in India. The temple has a massive dome which overlooks the quaint hills in the background. Get an entire view of the city from the top! 
6. Dipor Bil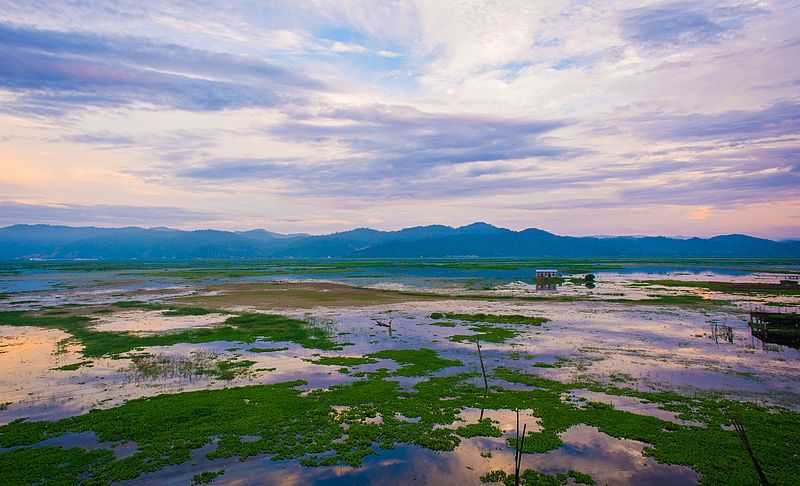 This freshwater lake emerges from the Brahmaputra river sprawling over 40 kms! It was declared a bird sanctuary in 1989 owing to its rich biodiversity and heritage. Go bird watching and check out some really cool exotic birds. Just try not to get sh*t on. 
This quaint city in Assam is a breath of fresh air with tons to offer. Give into the traveler in you and check this city off your bucket list now! If you want another glimpse at what Guwahati has to offer, where the food is concerned from jute pork to creepy crawlies click here to check out the full episode of Eat Like A Girl on the Zomato app.