Pilgrims intending to visit the cave shrine of Amarnath in Jammu and Kashmir will have to furnish bonafide medical certificates and those below 13 or above 75 years will not be permitted.
Shri Amarnathji Shrine Board, which conducts the annual pilgrimage to the high-altitude shrine dedicated to Lord Shiva, has issued an advisory which said that every pilgrim will have to submit an application form and compulsory health certificate (CHC) to obtain pilgrimage permit.
The formats of the application form and CHC, and the list of doctors/ medical institutions authorised to issue CHC are available at SASB's website.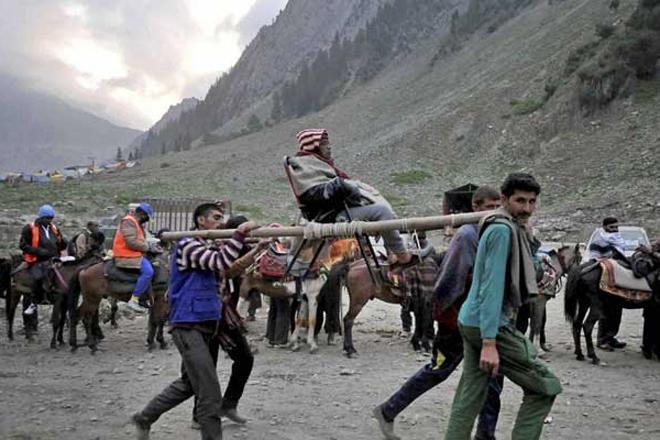 One pilgrimage permit will be valid for registering only one pilgrim and each designated registration bank branch has been allotted a fixed per day/ per route quota for registering the pilgrims, the advisory of the shrine board said.
The registration bank branch will ensure that the number of pilgrims registered does not exceed the allotted per day/per route quota.No one below 13 years or above 75 years and no woman more than six weeks pregnant shall be registered for the pilgrimage, it said.
The specific day on which a pilgrim is registered to undertake the pilgrimage (i.e., Monday, Tuesday, Wednesday, Thursday, Friday, Saturday and Sunday) has been printed on the pilgrimage permit.
The day printed on the permit is the day on which the pilgrims will be allowed to cross the access control gates at Baltal and Chandanwari (Pahalgam).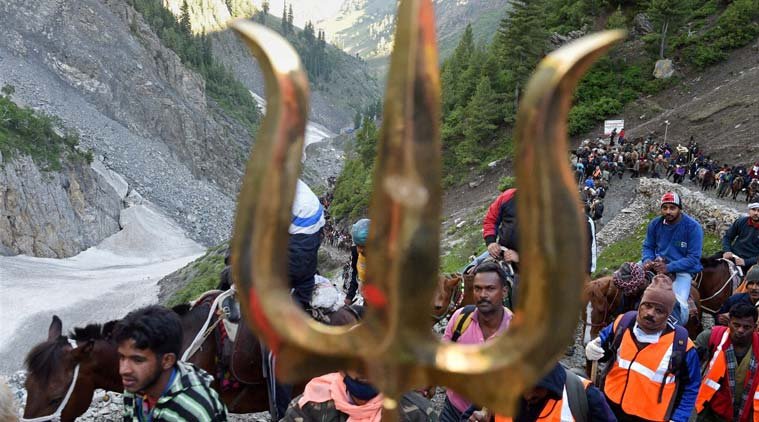 The bank branch shall ensure that the date for which the permit is issued for crossing the access control gates matches with the day printed on the permit before issuing the permit to the pilgrims.
The registration official shall issue the permit bearing BALTAL for Baltal route and PHALGAM for the Phalgam route, the advisory said.The shrine is situated at an altitude of 12,756 feet and about 141 km from Srinagar.