'What's on your mind', Facebook asked me this morning. There could have been only one thing on my mind: Hills. I am sure a lot of you can relate with that emotion. Well, if you're actually planning to go and chill, you might as well ditch your hotel bookings because there are a bunch of beautiful and affordable Airbnb spaces waiting for you. 
Here are 21 of them that you must try out. 
| Naldehra |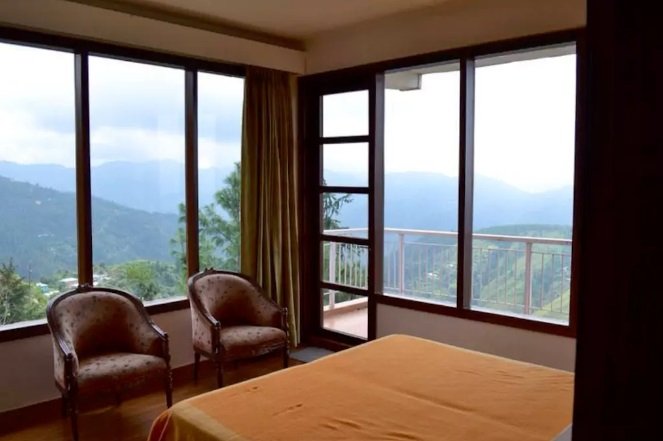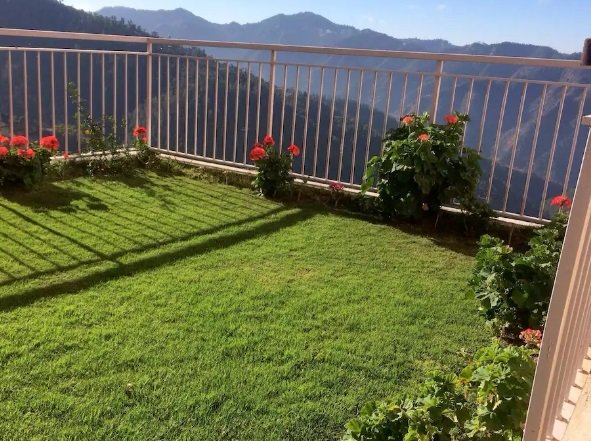 Price per night: ₹3,994*
Accommodates: 4
Whether you're a solo traveller, a couple, travelling for business reasons or simply planning to spend some quality time with your family, this place is impeccable, to say the least. It's located 39 km from Shimla Airport and has Naldehra golf course nearby, if Golf is what you fancy.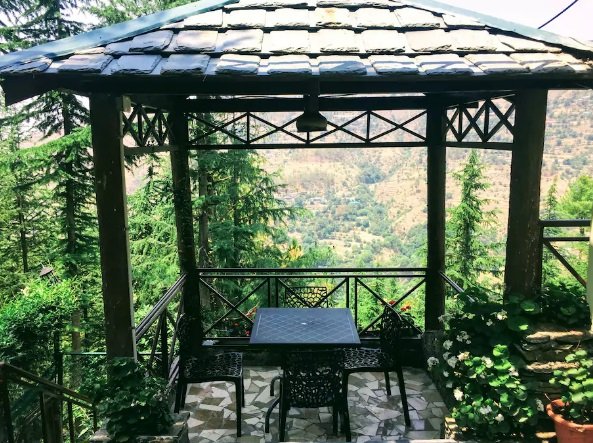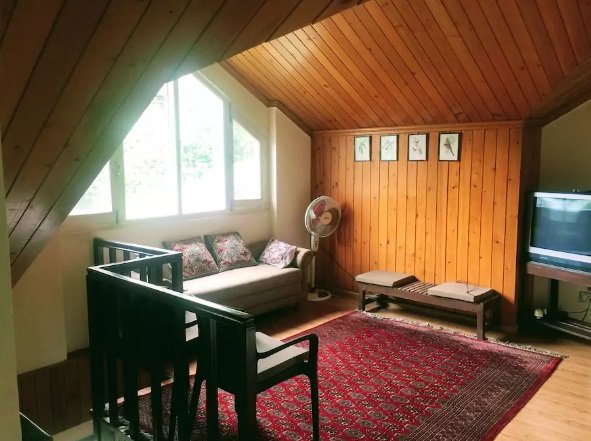 Price per night: ₹3,157*
 ₹1500 / night after 2 guests
Accommodates: 12
Situated at an altitude of 2044m (22kms from Shimla), this place is not only a paradise-like location to spend some quality time but you may also enjoy activities like golfing in the oldest and most scenic golf courses in India, nature walks on the meandering roads amidst thick Deodar and Pine trees. Every room in this cottage has a view of the valley and the forest!
| McLeodganj & Dharamsala |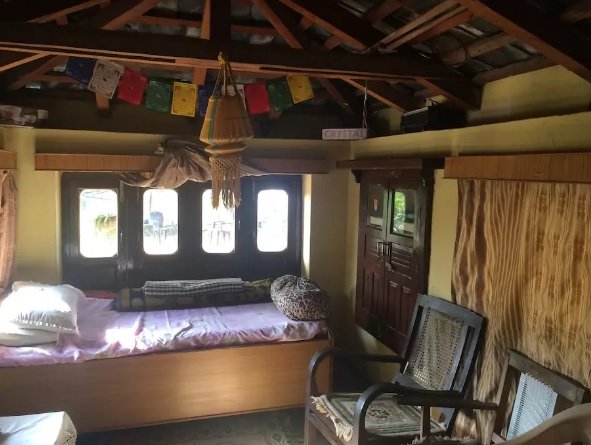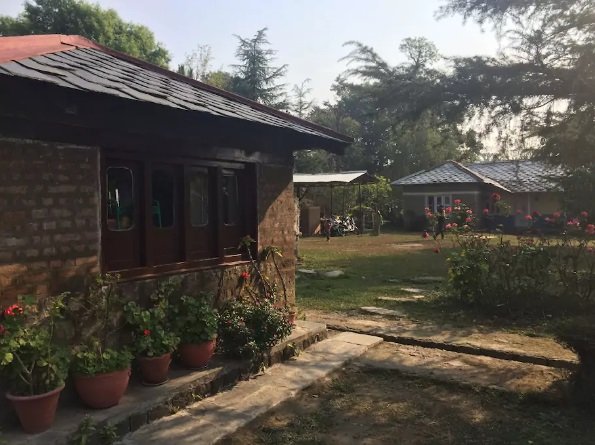 Price per night: ₹5,796*
Accommodates: 4
An organic farm with stunning scenery of the snow capped Dhauladhar range and rice fields. Feel at home with the exquisite food prepared with ingredients right from the farm, wealth of local know-how, dips in the nearby river and caring Rana family! The stay includes 2 times meal ( breakfast and Dinner) a day and a basic training on Organic Farming. Help Desk for your local visit to tourist place is available. Treks, sight seeing can be arranged according to your liking.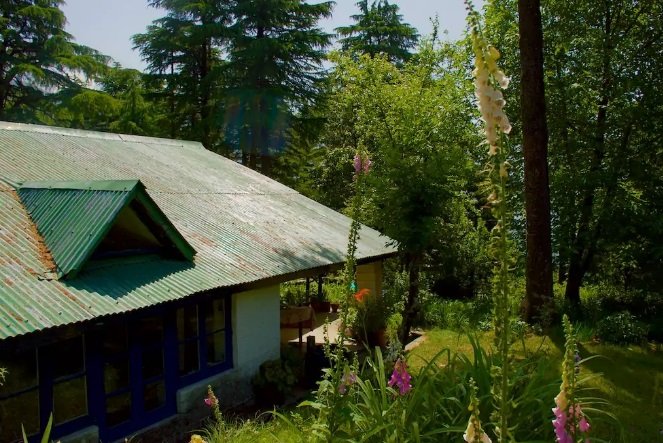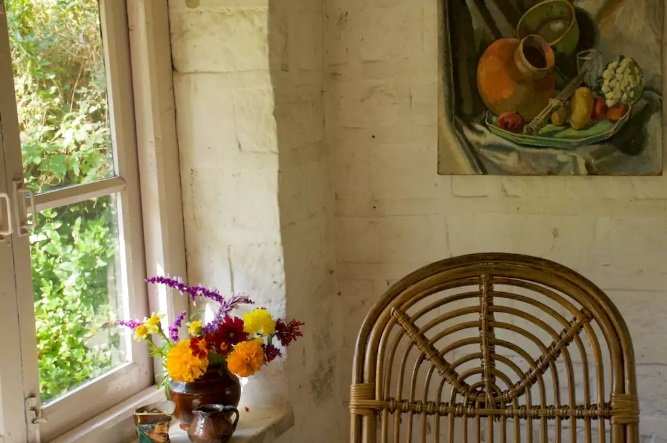 Price per night: ₹4,510*
₹600 / night after 3 guests
Accommodates:  5
Nestling 4km above McLeodganj on a secluded hilltop, this is a quaint heritage cottage owned by an English family. If you're planning to go for the Triund trek, it is a pretty easy access from here. It also has some stunning mountain views. The seat of the Dalai Lama and the Tibetan government in exile, is 4km/ 15 minutes away by taxi from the road-head, locally referred to as Gallu, after a small shrine dedicated to goddess Gallu Devi.
| Manali |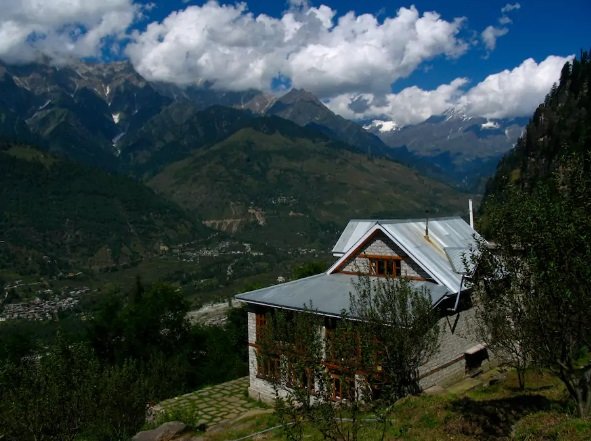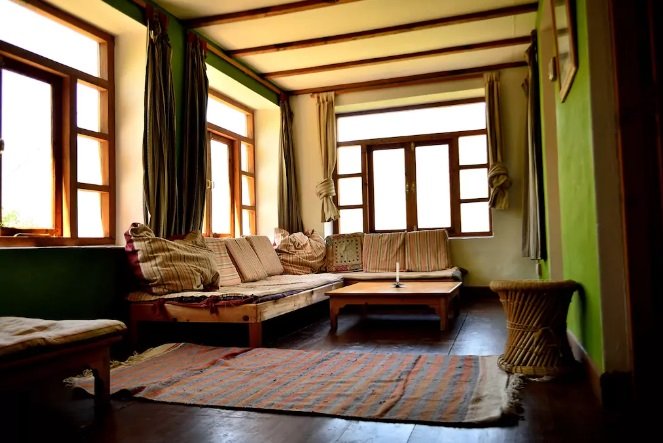 Price per night: ₹1,905*
₹400 / night after the first guest
Accommodates: 4
One would have to trek for 40-minutes up a steep mountain to get to this property, but honestly, it is going to be worth it. It is surrounded by lush green valleys, waterfalls & snow capped mountains soaring over 4000m.
| Kullu |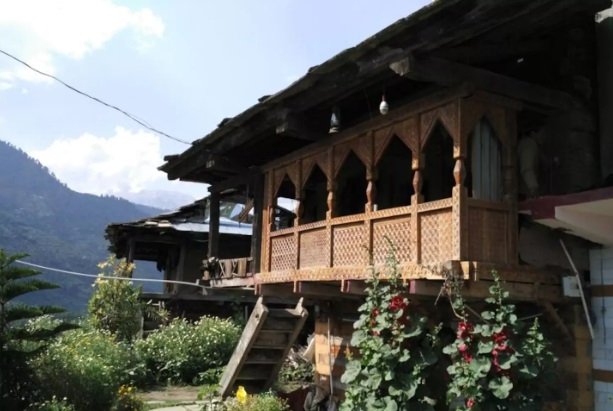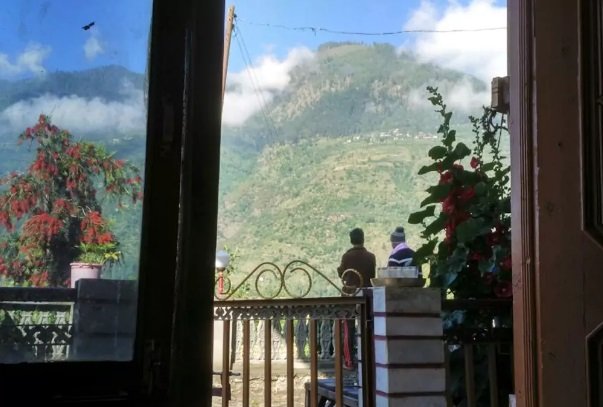 Price per night: ₹709*
Accommodates: 8
This home inhabited by a family of 4 is just the place to enjoy a peaceful vacation. It's 21 km from the Kullu-Manali Airport.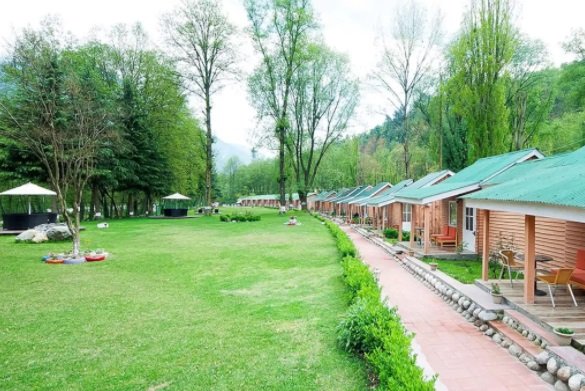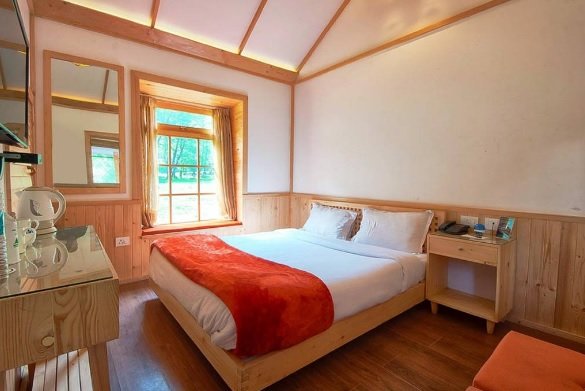 Price per night: ₹5,281*
₹1200 / night after 2 guests
Accommodates: 16+
This picturesque resort is the perfect spot to get away from the hustling-bustling city life (who doesn't wanna break from that, honestly!). Located in a serene locality, every cottage over here has a private sit out area with river view. So, if you're travelling in a big group or as a family, this is going to be a wonderful place to make memories.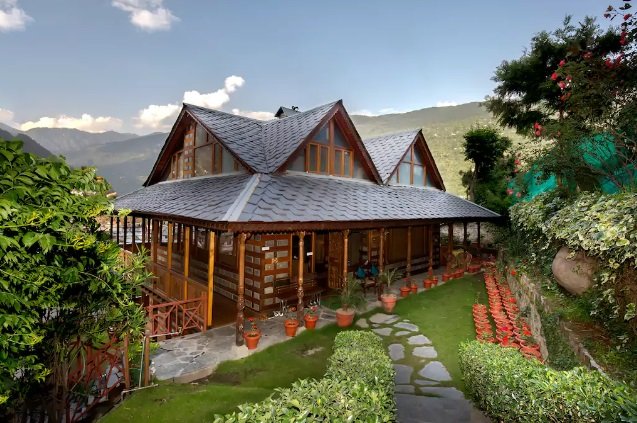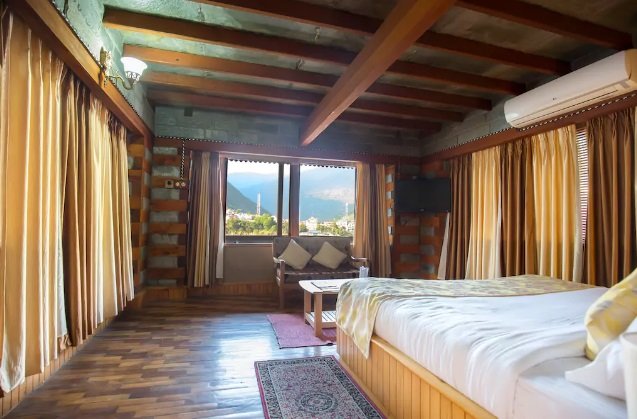 Price per night: ₹15,007*
Accommodates: 8
If you're fond of traditional architecture and contemporary living spaces, this Kaathkuni structure (interlocking of stones and wood along with mud plastered walls) along with fully furnished interiors with modern facilities and amenities is sure to blow your mind away. The view, although, is something you're gonna fall in love with. 
| Kasauli |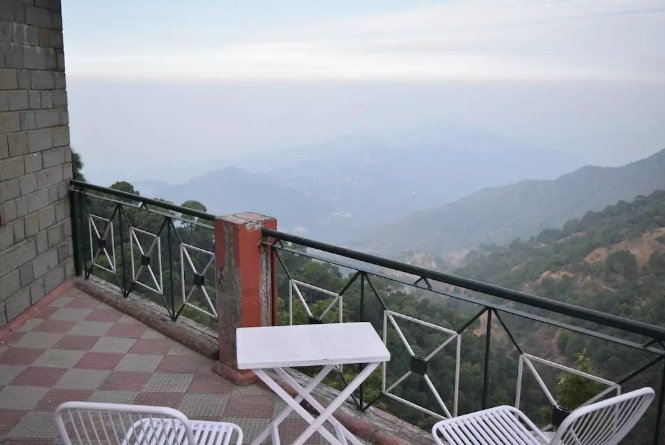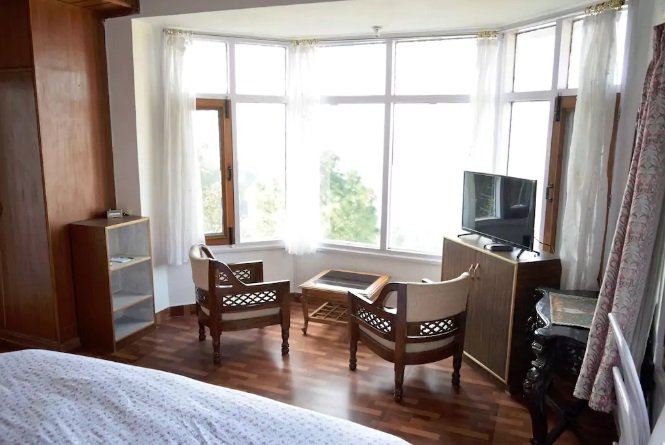 Price per night: ₹2,513*
Accommodates: 2
The cottage is located in Mashobra (which is less than 3km from Kasauli Cantonment). On one side of the cottage is Kasauli while on the other side, there is a valley full of Pine trees overlooking the Himalayan Range.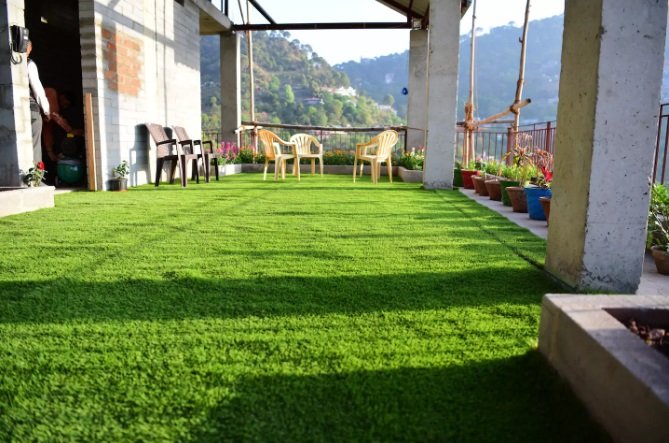 Price per night: ₹5,541*
₹750 / night after 4 guests
Accommodates: 6
This one is located on the outskirts of Kasauli on a lonely road very close to Garkhal and 10 minutes drive from the Kasauli Bazaar, Kasauli Club, Monkey Point and the very popular rooftop Bar Hangout at Hotel Kasauli Regency.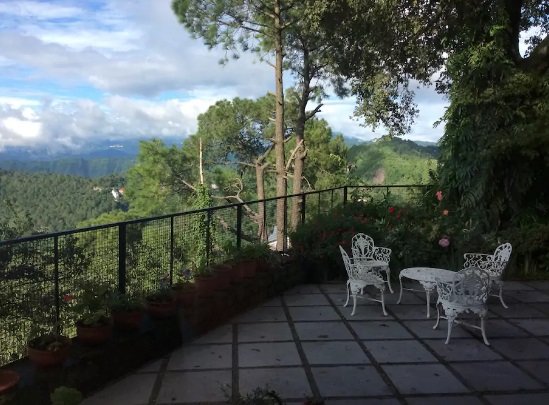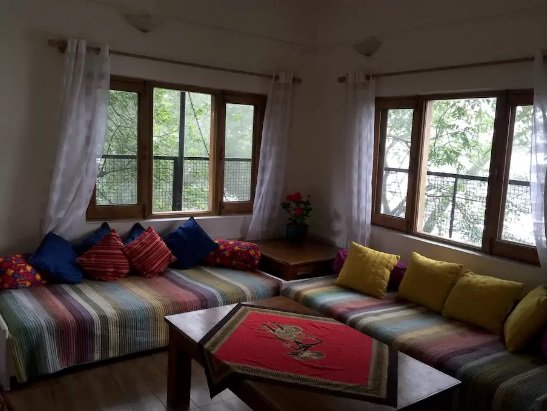 Price per night: ₹4,510*
Accommodates: 4
Dahlia Cottage Annexe is family owned and managed property that is a like a home away from home. This one is a newly built cottage which brings together a view to die for along with all the comforts of a modern home. What else does one need? One can also take walks around the house which are going to be equally breathtaking as it's going to be relaxing.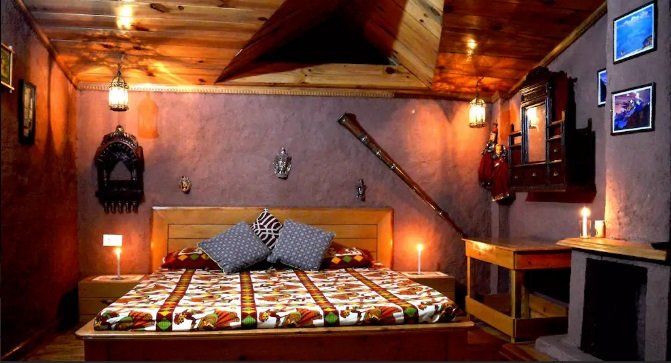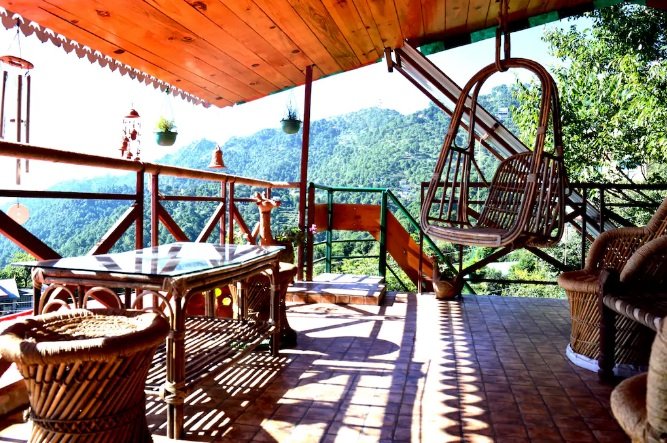 Price per night: ₹4,510*
Accommodates: 2
True solace is what you'll find here. This is an eco-cottage which is designed to generate their own solar electricity and is situated at an amazing elevation in the majestic surroundings of the mountains and the valley.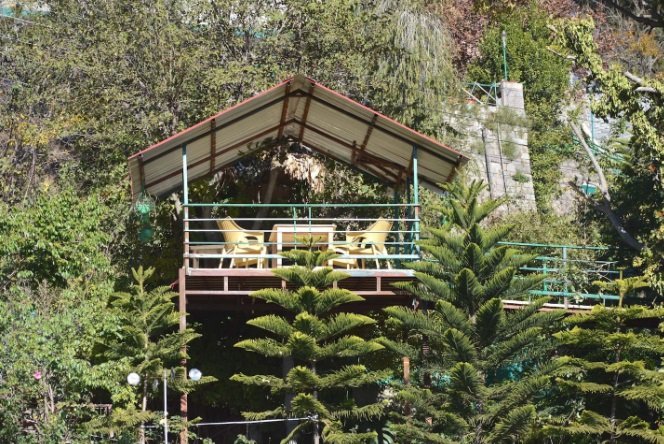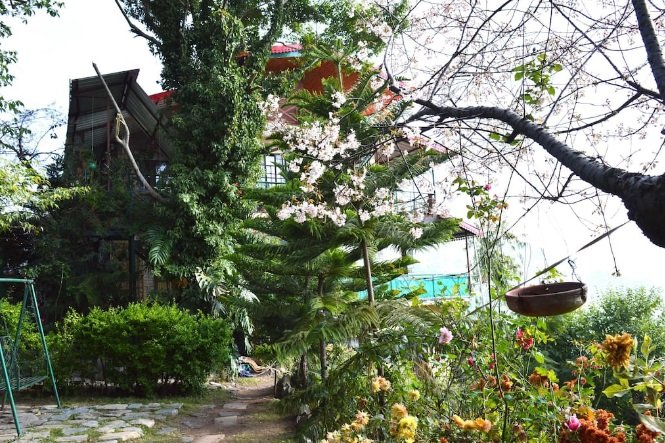 Price per night: ₹1,997*
Accommodates: 2
This is another eco-home that generates its own solar electricity and also have a recycling plant for the waste grey water. It resides amidst lush green trees making La pinekonez (that creates an aura of ancient times with art work, antique items and wood panneling) an ideal place to be in the mountains. If bon-fires and acoustic guitars are your thing, that can be figured out as well. 
| Shimla |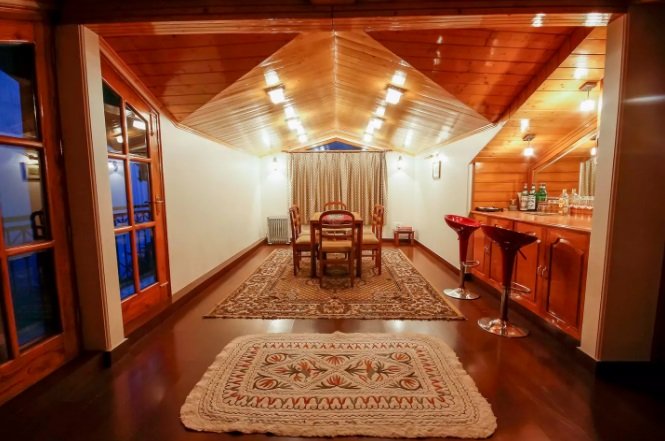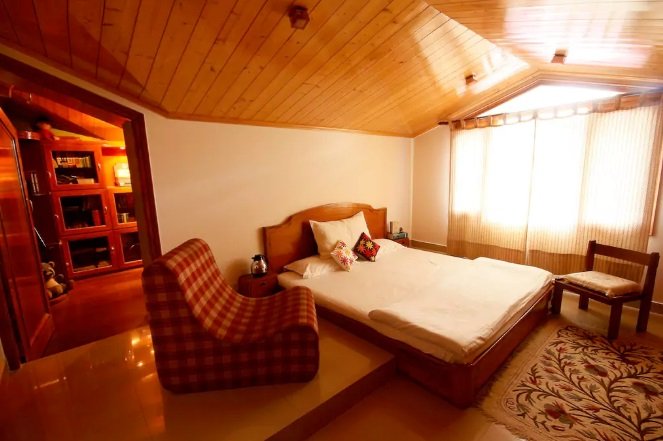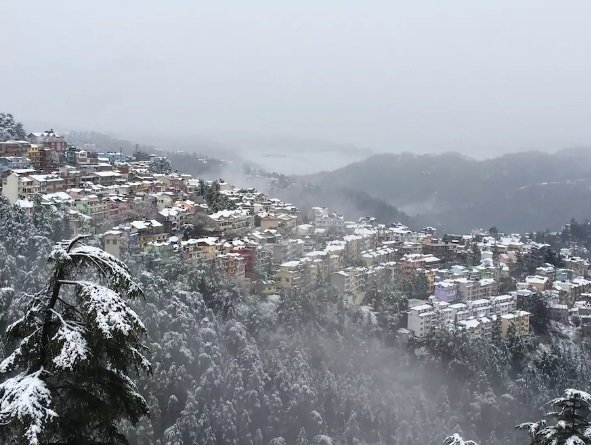 Price per night: ₹7,471*
Accommodates: 5
If you enjoy luxury along with a view to die for, this loft in the hills, with a 2 bedroom penthouse with 270 degree panoramic views of the Shivalik range, is your place to be. It comes along with a library, a large entertainment lounge,  Yoga & Meditation room for relaxation and 4G Wifi. And if all of this isn't good enough for you, you will also have a full size couch and a 6-seater dining table. *Sigh*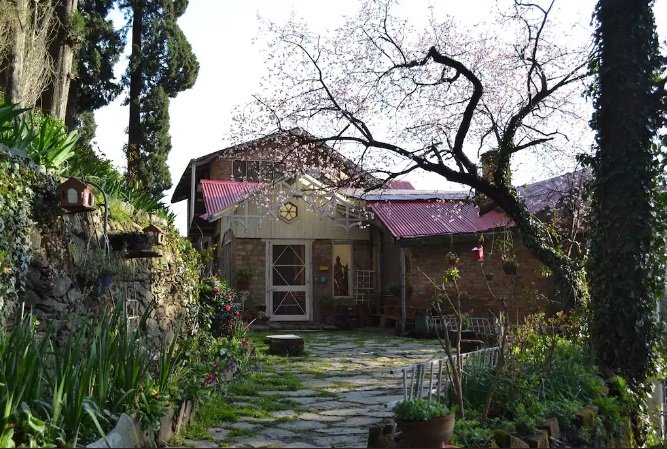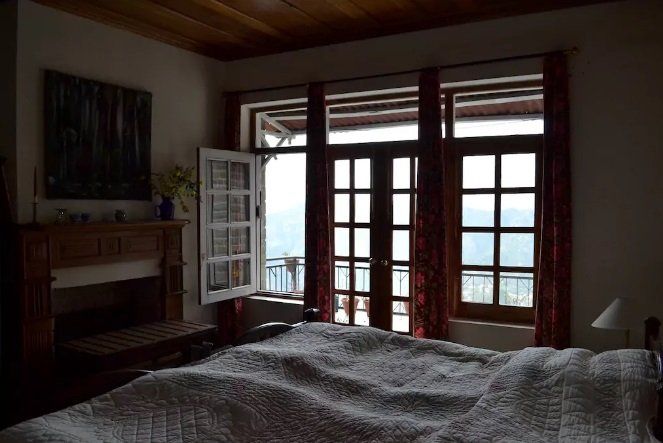 Price per night: ₹5,992*
 ₹2000 / night after 2 guests
Accommodates: 3
This home is scenic and cosy, situated far away from the crowd. It is surrounded by Deodars creating a perfect ambience for a perfect vacation. If you are a dog lover, they have 3 very friendly small dogs in the house for you to cuddle with.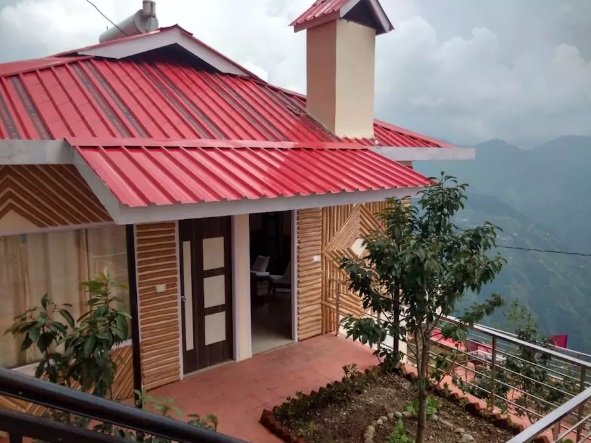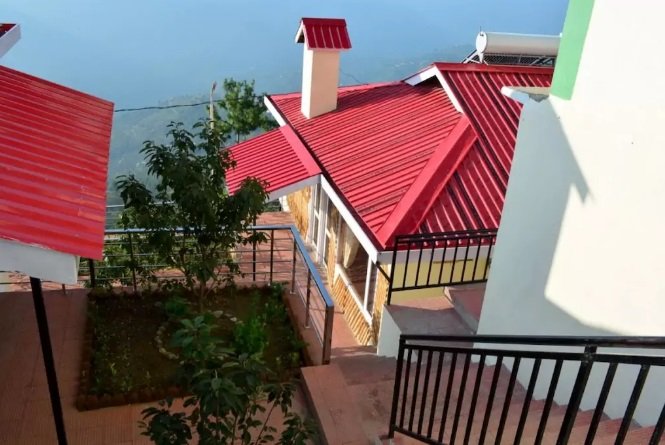 Price per night: ₹8,504*
Accommodates: 4
This space has outdoor games (basket-ball, badminton and more), a swimming pool, a restaurant-cafe, wide open private garden/space, apart from being a paradise-home. If you're fond of orchards, you'd find both Apple and Cherry. And just in a few minutes walk, you can get into a Deodar trees jungle which has lot of Himalayan birds species and other wild life also. The place has a lot of historical value which you can see while the stay. This place has a very rich culture and is famous for its apples and it is a first place in India where Apple was grown.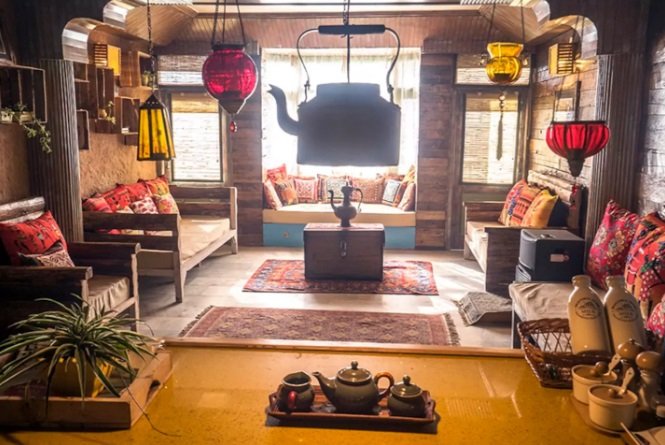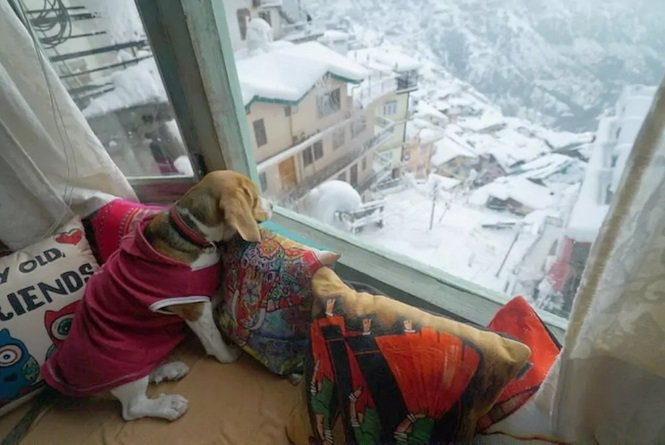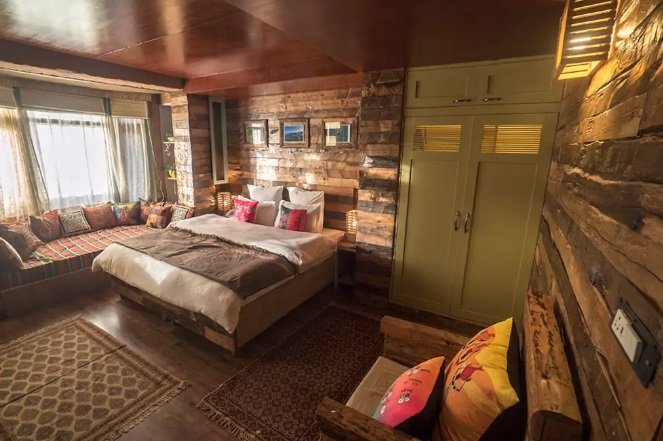 Price per night: ₹18,485*
₹2875 / night after 6 guests
Accommodates: 15
Want to experience Himachal in whole of its glory? Well, this home with wood-panelled and mud-plastered walls, a part of Meena Bagh Resorts, is a good choice for eco-conscious travellers. Not only does the home have a paradise-like feel but every single piece of their furniture is carved out of 'waste' wood. They also use harvested & recycled water and the house is insulated against the cold. How amazing does this sound?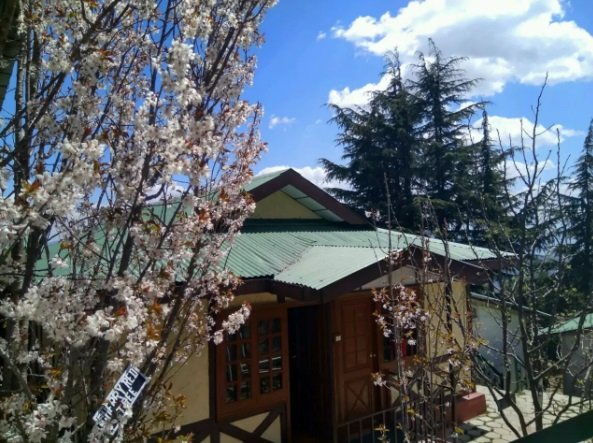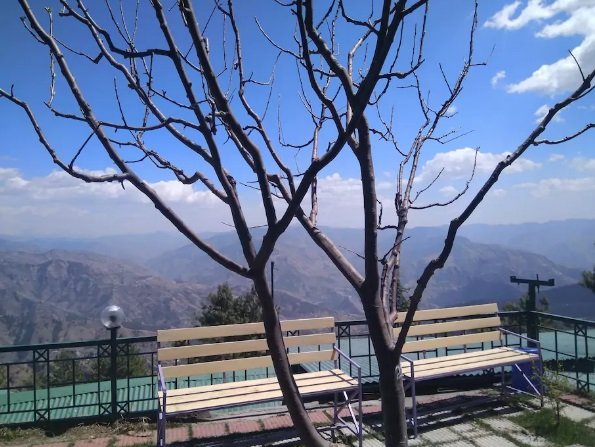 Price per night: ₹12,495*
Accommodates: 4
This home is an actual winner of something called "Best Resort in Shimla from Brands Academy – Global Quality" consecutively for the 2 years (2014 & 2015). Well, winner homes are winner homes. Located on a picturesque and beautiful location Near Fagu (Kufri), 22 KM from Shimla, at 9000 ft. heigh, this home is embellished with a view you'd love along with a noise and pollution free environment.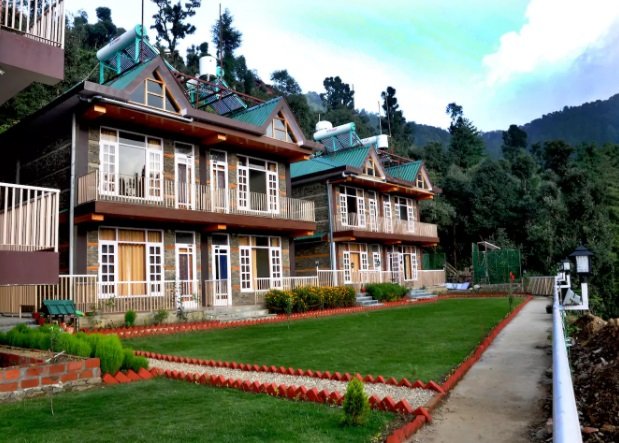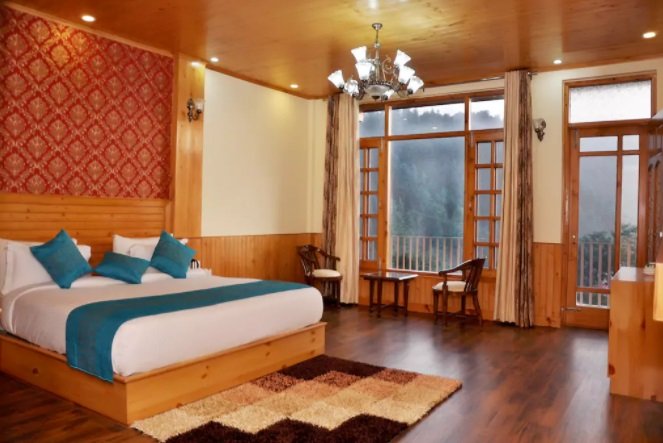 Price per night: ₹11,013*
₹800 / night after 4 guests
Accommodates: 6
Pine trees. Hilly landscape. Cool breeze. Rich forest. A picturesque hilly terrain of Summer Hill. If you like the sound of it all, go for this space. 
| Manali |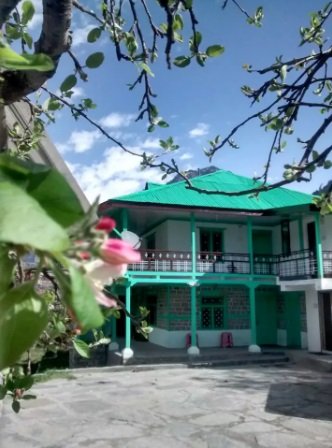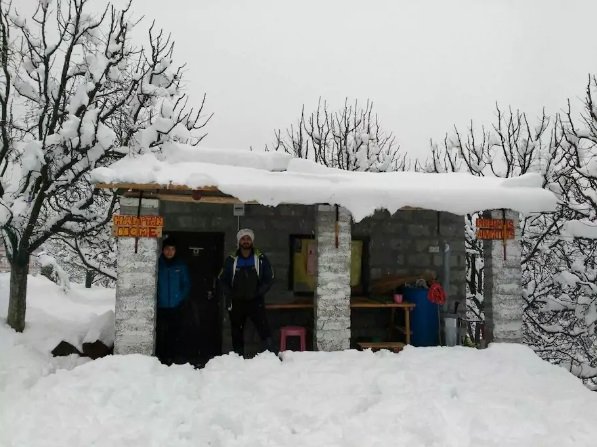 Price per night: ₹644*
 ₹450 / night after the first guest
Accommodates: 14
Fancy a camping night at an Apple orchard? This is your place to be.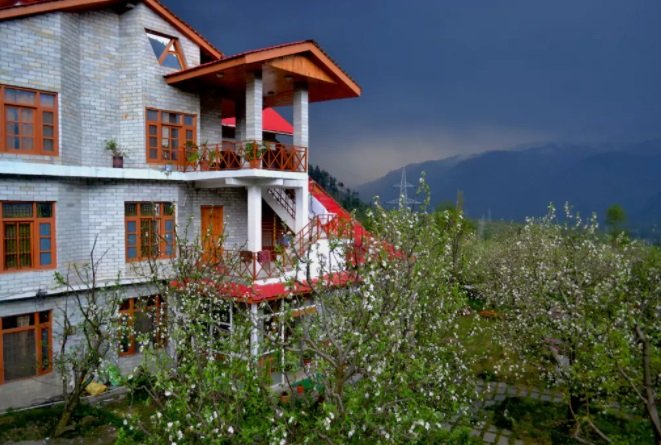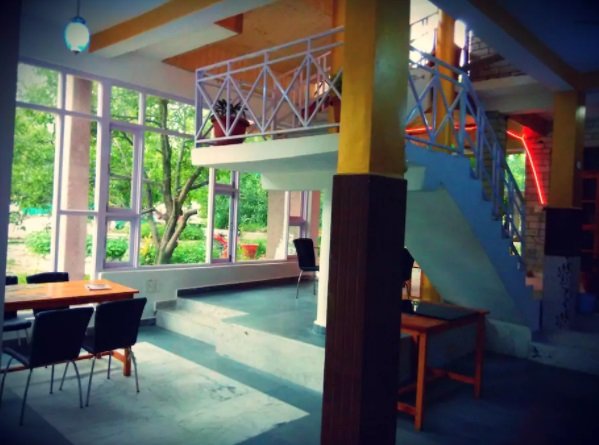 Price per night: ₹14,995*
Accommodates: 14
Located in foothills of gigantic Himalayas, this Countryside Cottage Resort is rightly termed as "Valley of Gods", in culturally rich and sacred Manali (Manu-Allaya- Abode of Hindu hermit – Rishi Manu).
Pictures Courtesy: Airbnb