From underwater hotels to restaurants with toilet seats for chairs, there is no lack of quirk and innovation places in the hospitality business. In the end it all boils down to offering a unique place. One hotel in Berlin has scored particularly high for its bold, eclectic and elaborately themed rooms. 
It all began when artist and singer Lars Storschen began renting out rooms in his Berlin home as an added income arrangement. But he was an artist and an artist does not do boring well. So, he created four uniquely designed rooms and the lodge soon became very popular. Currently there are 31 rooms in Propeller Island City Lodge, along with an art gallery, reception area and breakfast room. 
Here are a few pictures that show how weird and attractive the hotel is.
This room is all upside down, with furniture suspended from the ceiling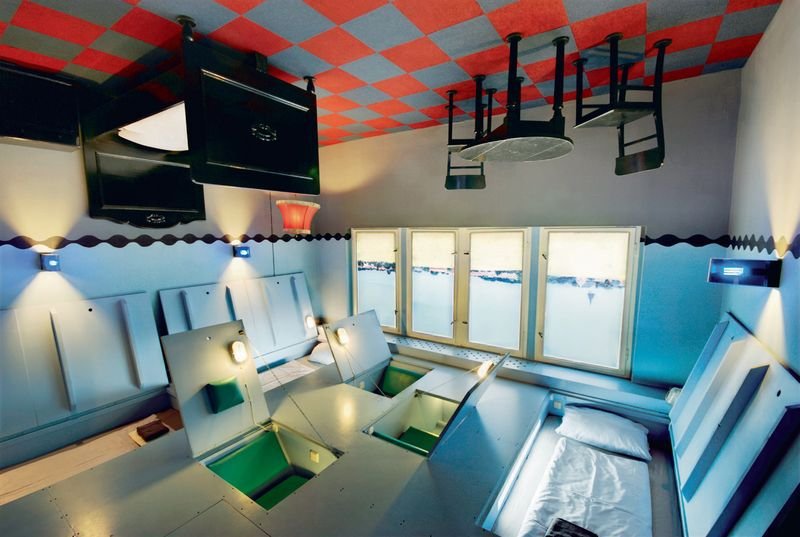 Even the view from the windows here is upside down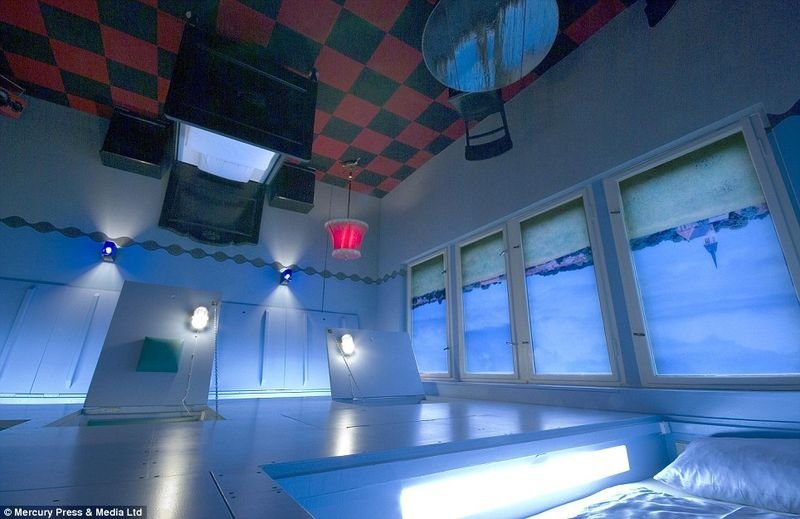 This is kind of a nightmare: the entire room is covered in mirrors. Yikes!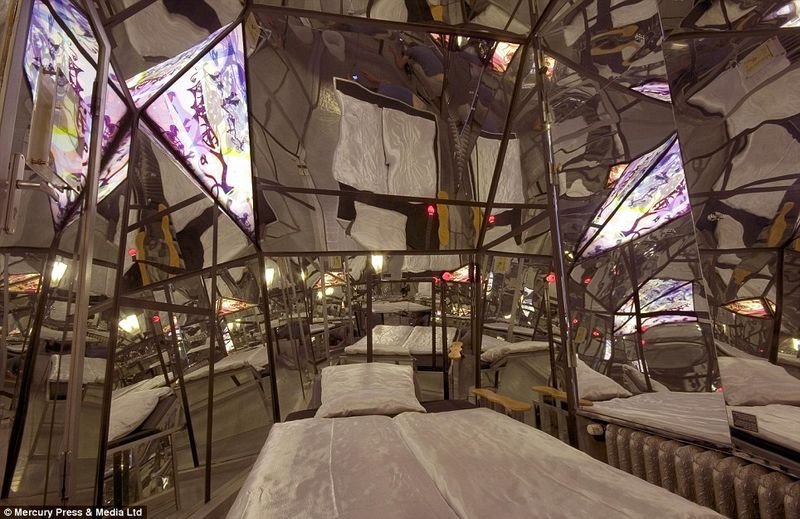 The hotel website warns 'Caution, very sexy!'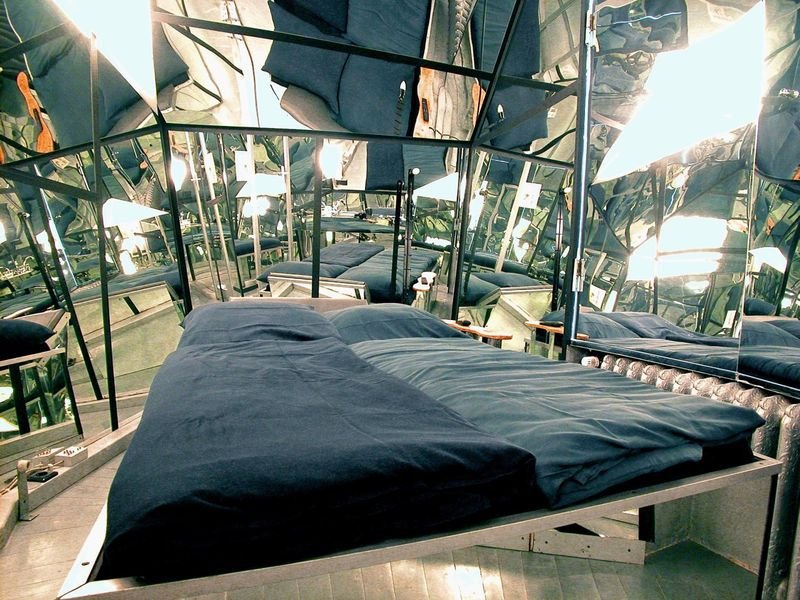 Probably what is the most comfortable room in the world, this room is all padded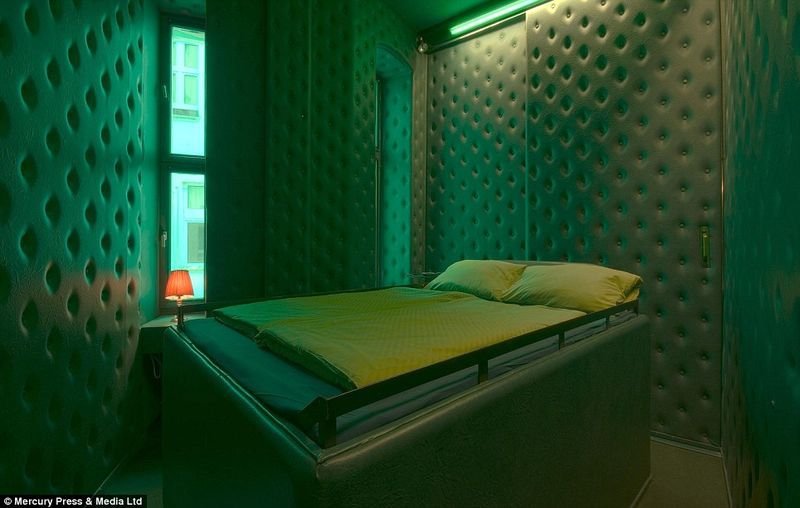 This one is an all-white room, with colourful bulbs.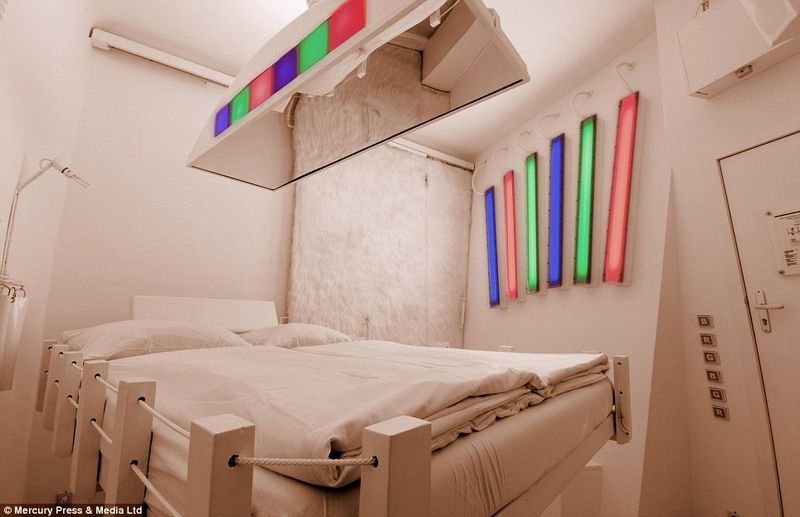 Would you like to sleep and fly at the same time? This room is the answer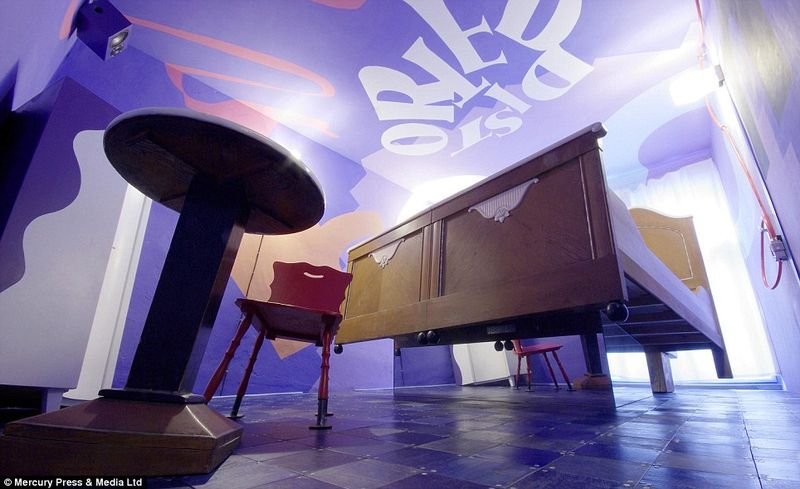 The round bed in this room rotates so that you don't have to move to get things done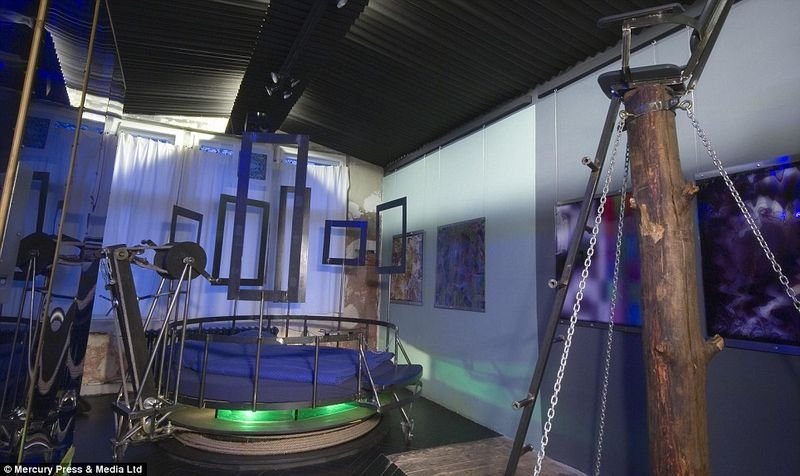 The furniture in this room dates back to generations. Also good luck finding the bathroom. Hint: It is not the wooden closet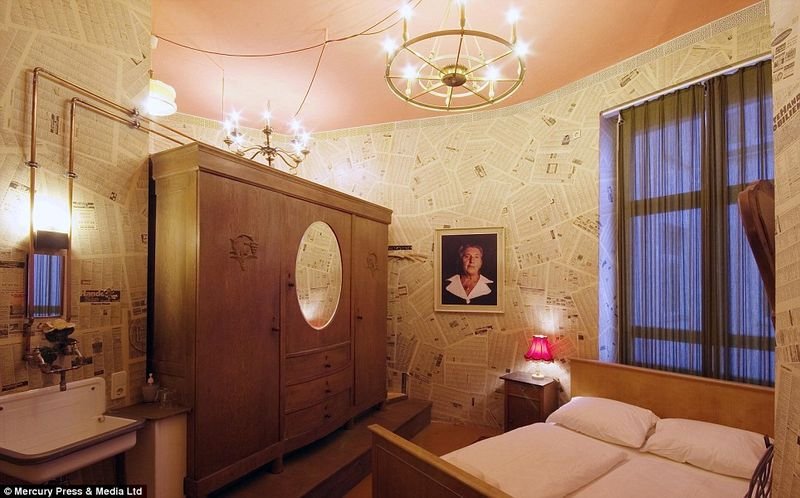 Three people can take up this slightly weirder room. The beds are terraced and the floor slightly tilted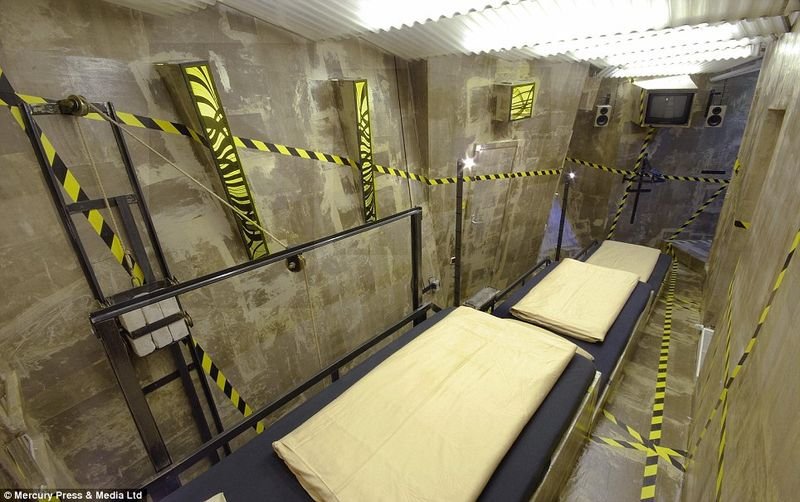 The all-blue room has no decor except for mirrors, even on the ceiling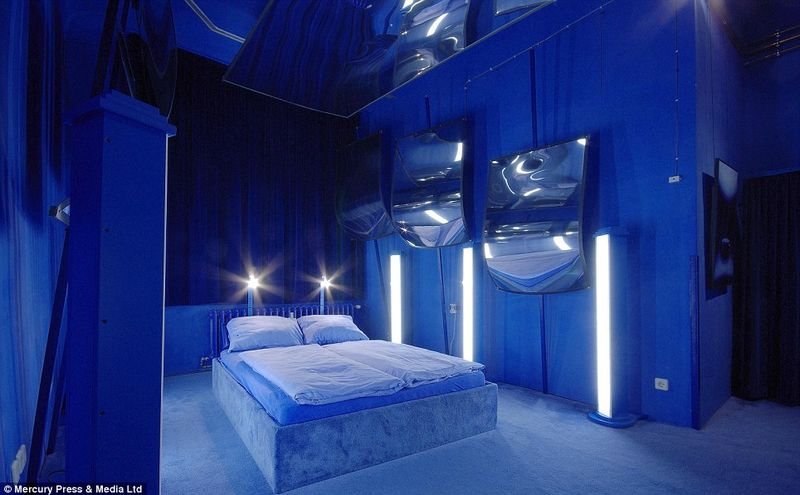 The room is made of stained glass and has antique windows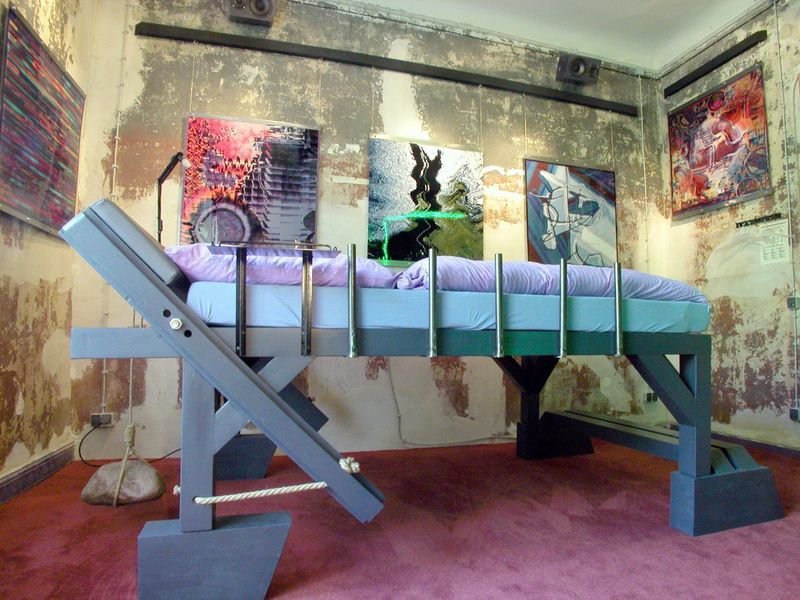 The room is decorated with computer art and has a kitchen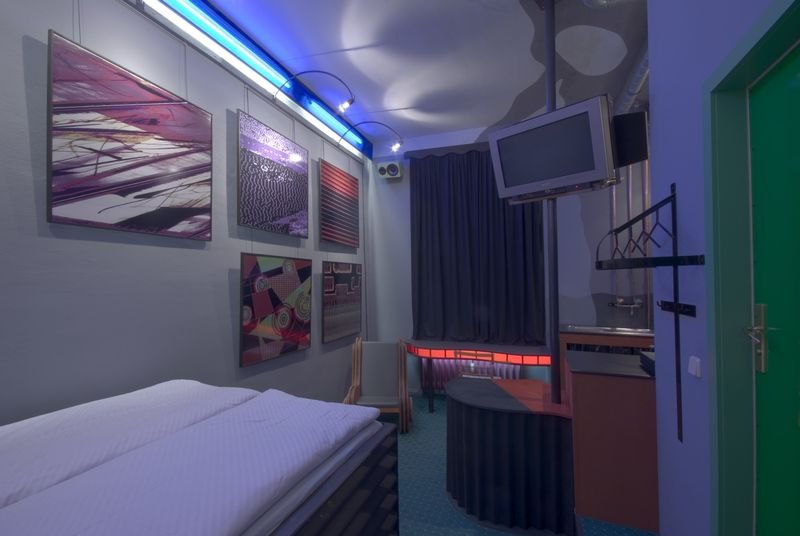 The bed in this room is built atop logs and is styled after a cabin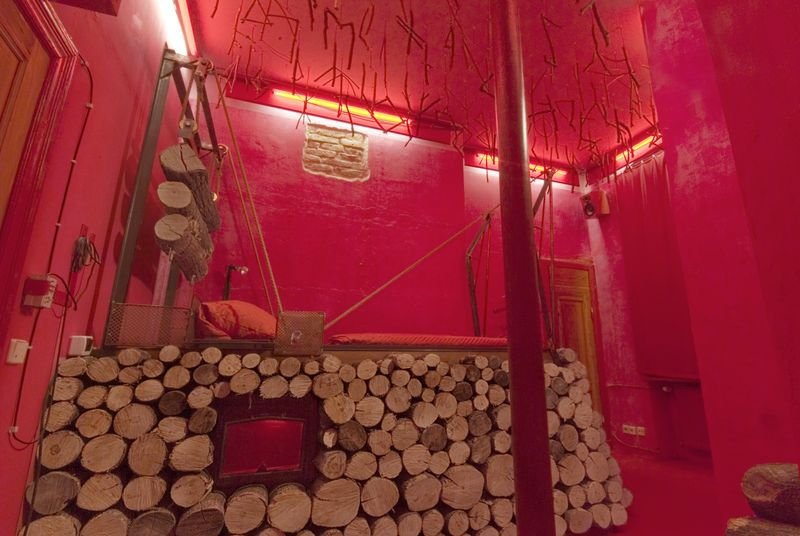 This appears to be slightly risky as the bed is suspended by ropes and is surrounded by four wooden beams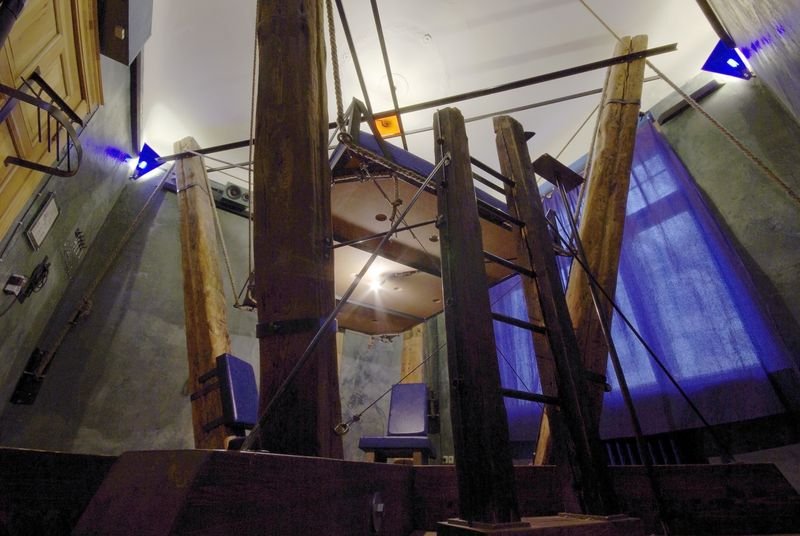 Made of stained glass, this room is aptly named Glas House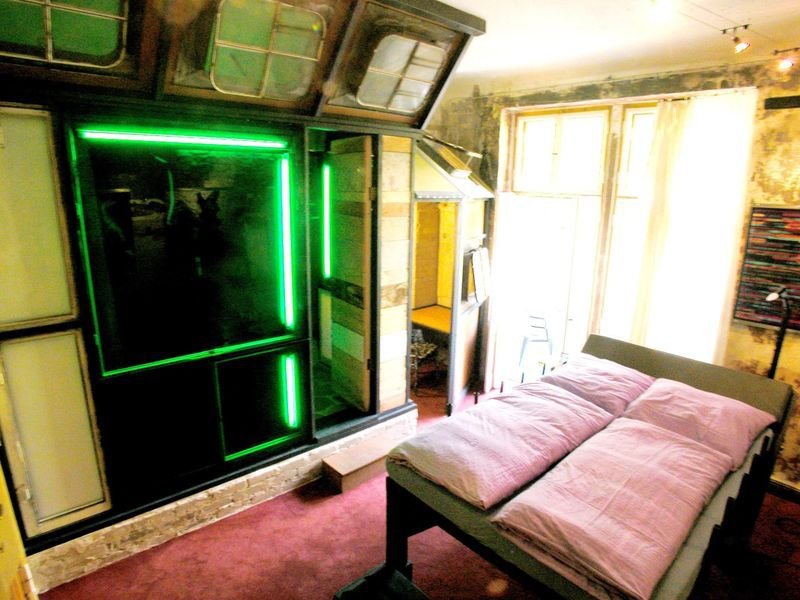 This room has red-glass walls and you will have to climb a ladder to access the bed. Sigh.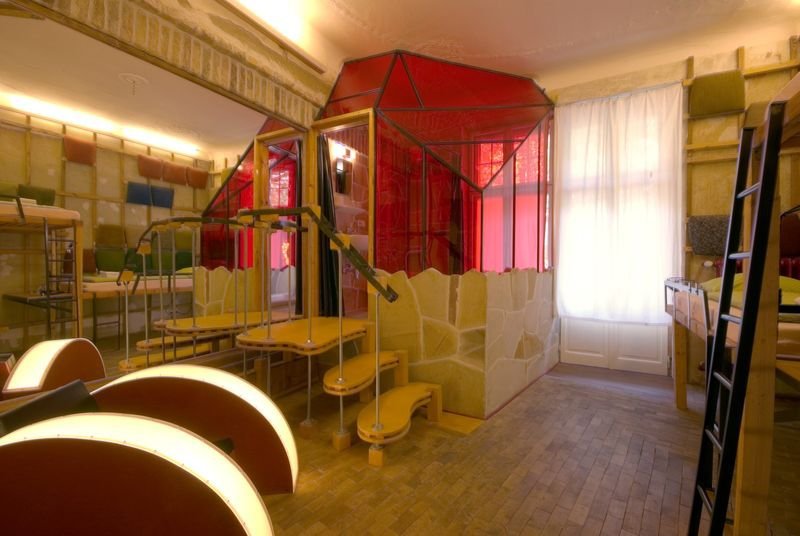 To help you get all disoriented, this room has wavy walls and an octagonal ceiling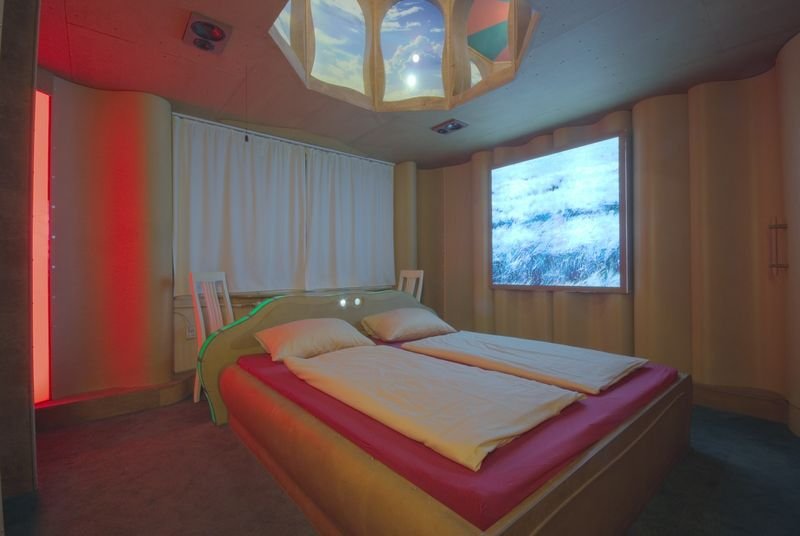 This beautiful room is designed after a Mediterranean village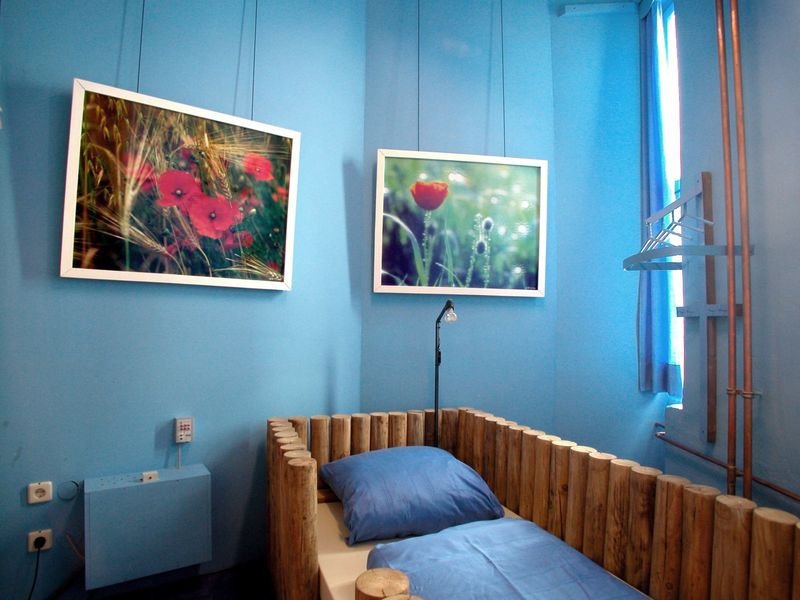 Possibly one of the most important rooms as it has artefacts from the olden days of the lodge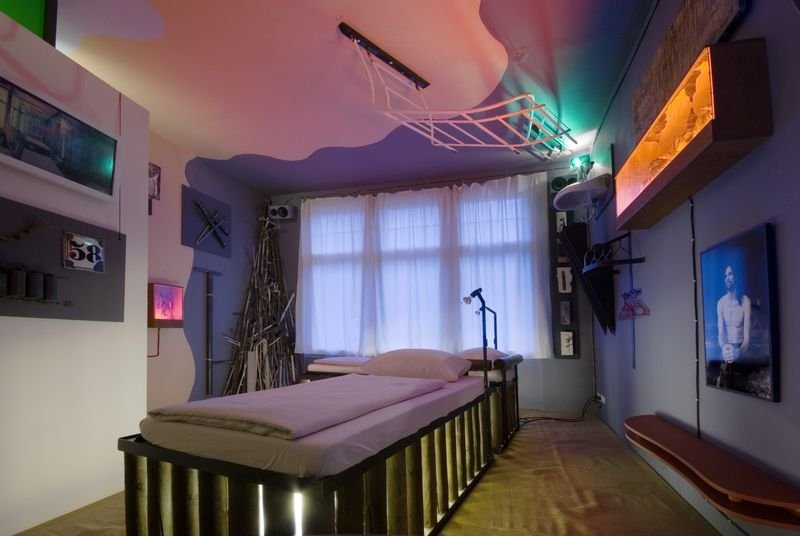 The Nudes room is decorated with nude art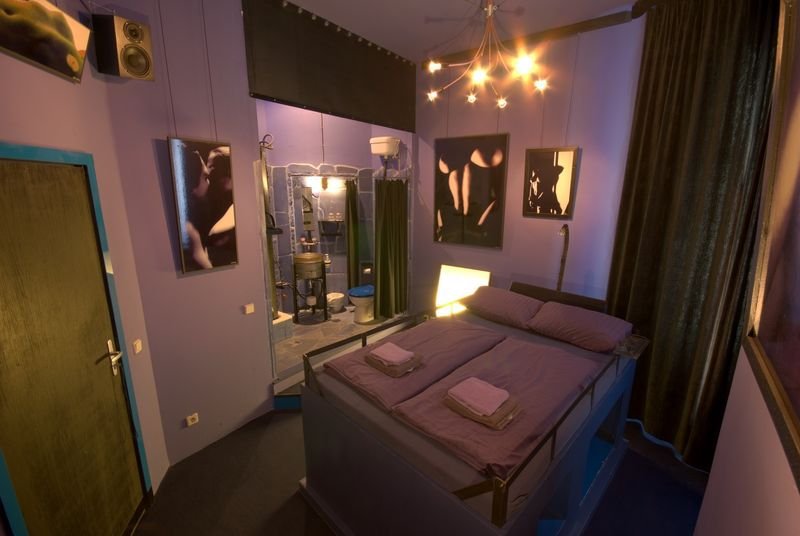 If you don't want to sleep together, then you can pull down the crank-operated barrier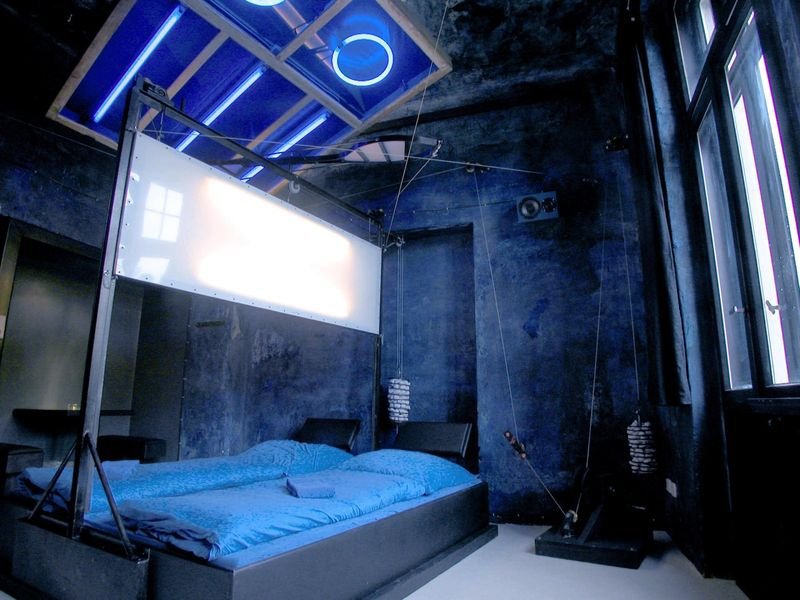 This room is stylised after a barn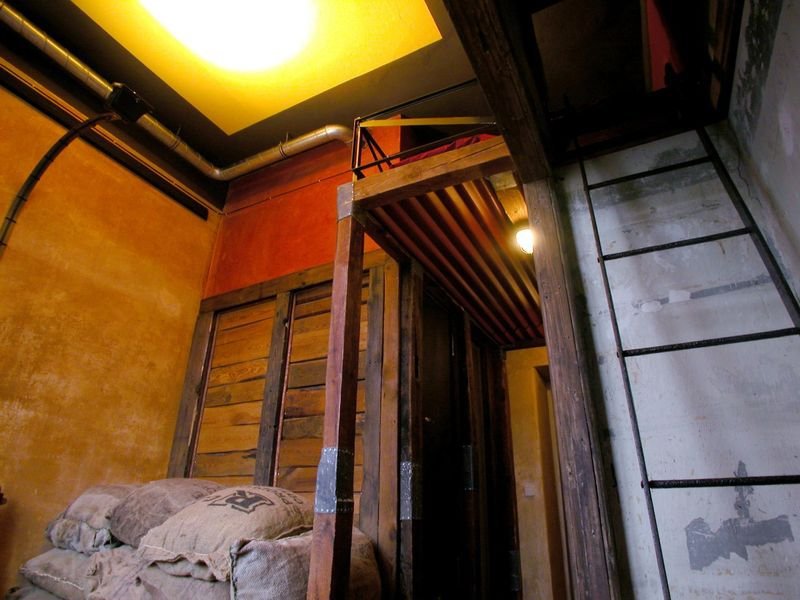 Features in this room are raised and it also has a circular bed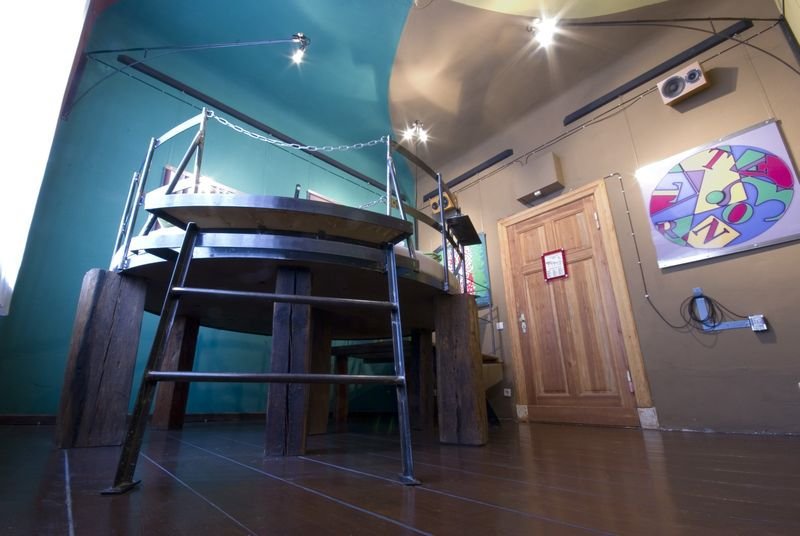 This room is stylised after an Asian temple and has a stepped bed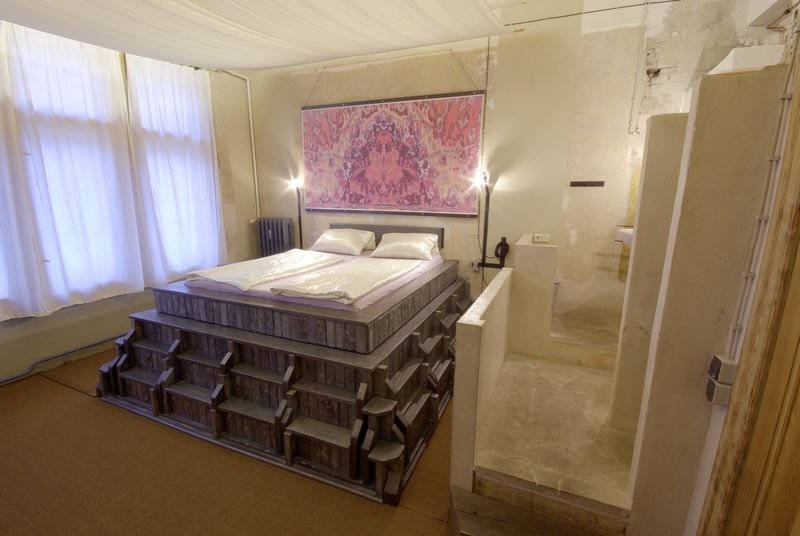 Designed to match a circus train, this room has two elevated cages as beds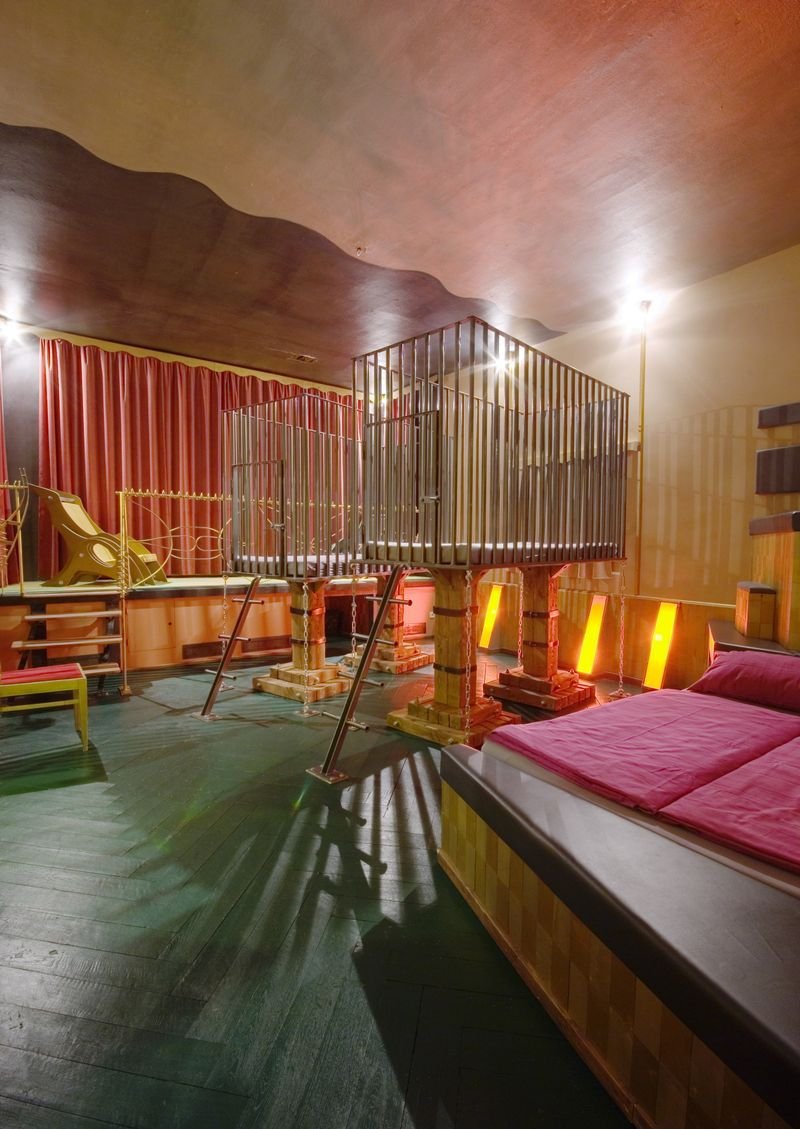 This unique is tiled from floor to ceiling with symbols and glyphs on them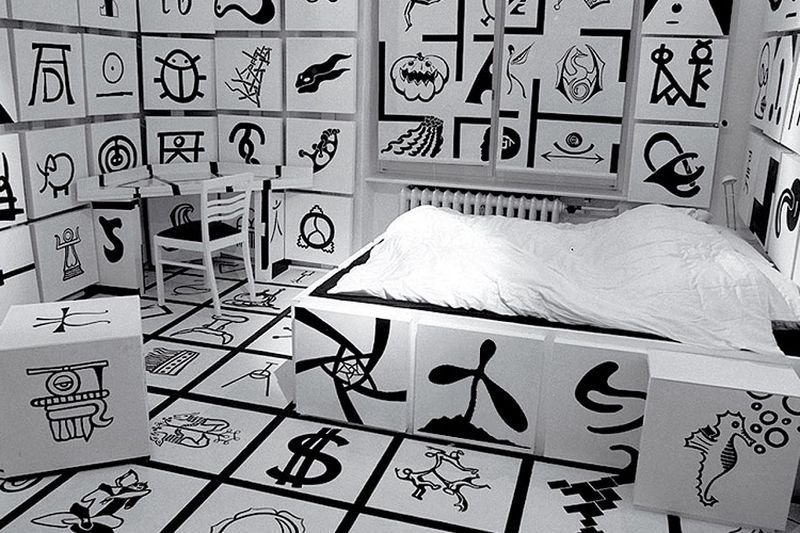 The furniture of this room matches a fortress and the walls are painted with abstract architecture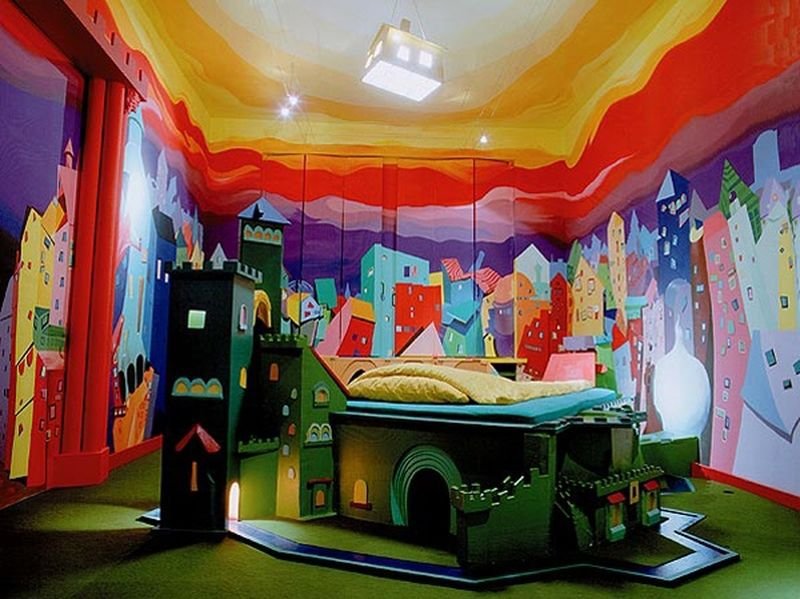 The goth-inspired room has coffin beds. Enough said.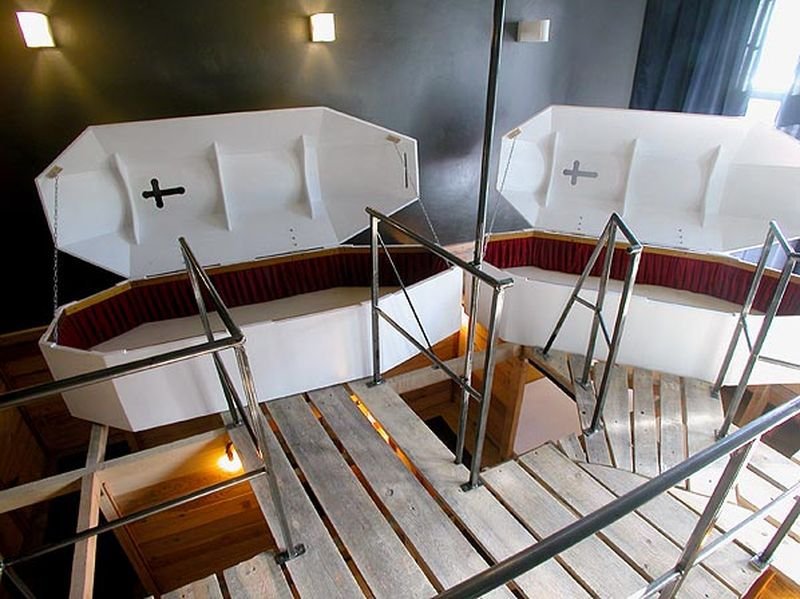 Whether you appreciate the art or not, you cannot help but marvel how epic Storschen's hotel is.