If you are more of a minimalist, a capsule hotel can be your perfect holiday resting point. Capsule hotels provide you with only the basic, simple amenities that you need while on a holiday. It is not a 'hotel' hotel so you shouldn't expect it to be jazzy but it is definitely comfortable, stylish, sleek, cool and stylish in its own way. Living in a capsule hotel in quite an experience and if you are someone who doesn't like clutter around them, you must experience living in a capsule hotel. Here are 10 of the coolest capsule hotels around the world.

1. Nonze Hostel, Thailand

The modern, rustic and vintage design of the Nonze Hostel, situated near the Central Festival Pattaya Beach will leave you impressed. The capsules are neat, spacious and equipped with all basic amenities. You can choose between double or single capsules and you can also check out their rooftop restaurant that overlooks the sea.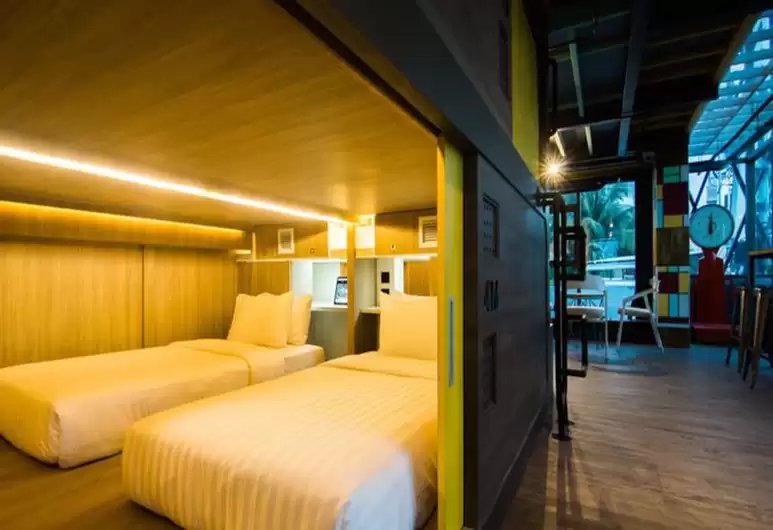 2. Dream Lodge, Lavender, Singapore
This lodge in Singapore is decorated with inspiring quotes all over so the interior design is quite quirky and young. And, it is directly connected to the Lavender MRT airport, which means, it is quite popular with people who travel for work and leisure purposes.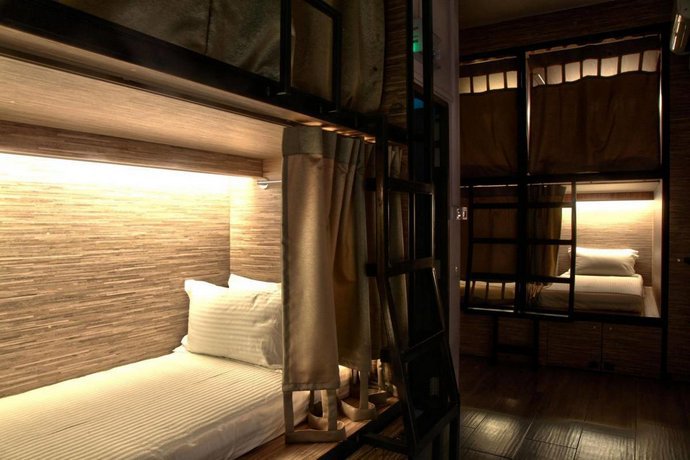 3. Capsule Hotel Astil Dotonbori, Osaka, Japan

This capsule hotel in Japan offers non-smoking rooms, lockers, free Wi-Fi, flat screen TVs and basically everything that you can think of to feel extra secure and safe. You can make it your small little den.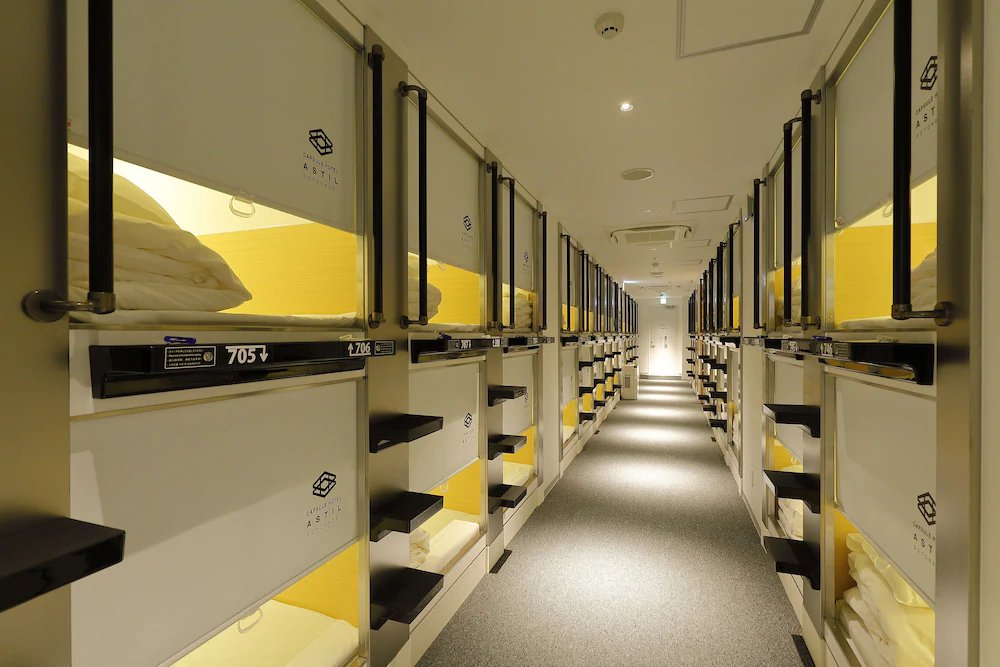 4. Sleepbox, Moscow
Want a hassle-free stay without any disturbance? If yes, look no further than Sleepbox in Moscow. It has a simple and neat design so don't expect it to have artsy stuff and painted walls. The pods are sleek, clean, comfortable and dirt-free with all the basic amenities.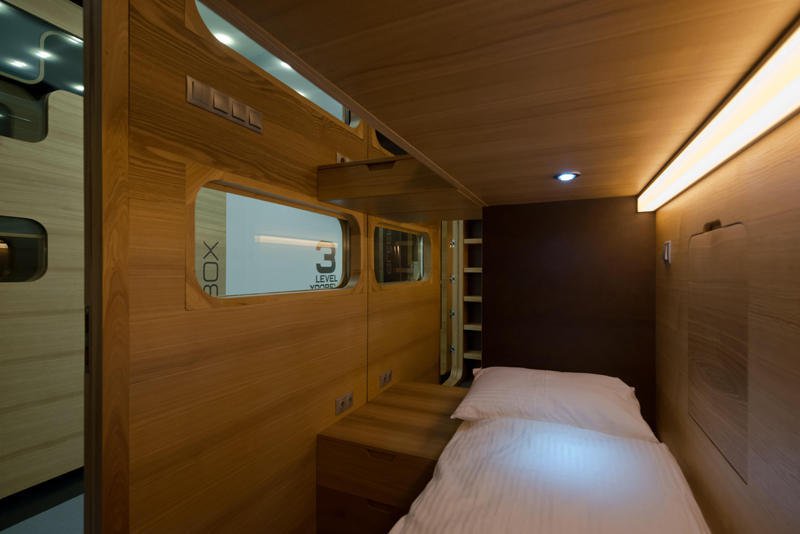 5. Urbanpod Hotel, Mumbai
The Urbanpod Hotel in Mumbai, is located 7.2 kms away from Powai Lake. You'll get a flat screen TV, free Wi-Fi, charging points and a locker in your capsule room. The rooms are quiet comfortable, cozy and clean so you will definitely have no complaints.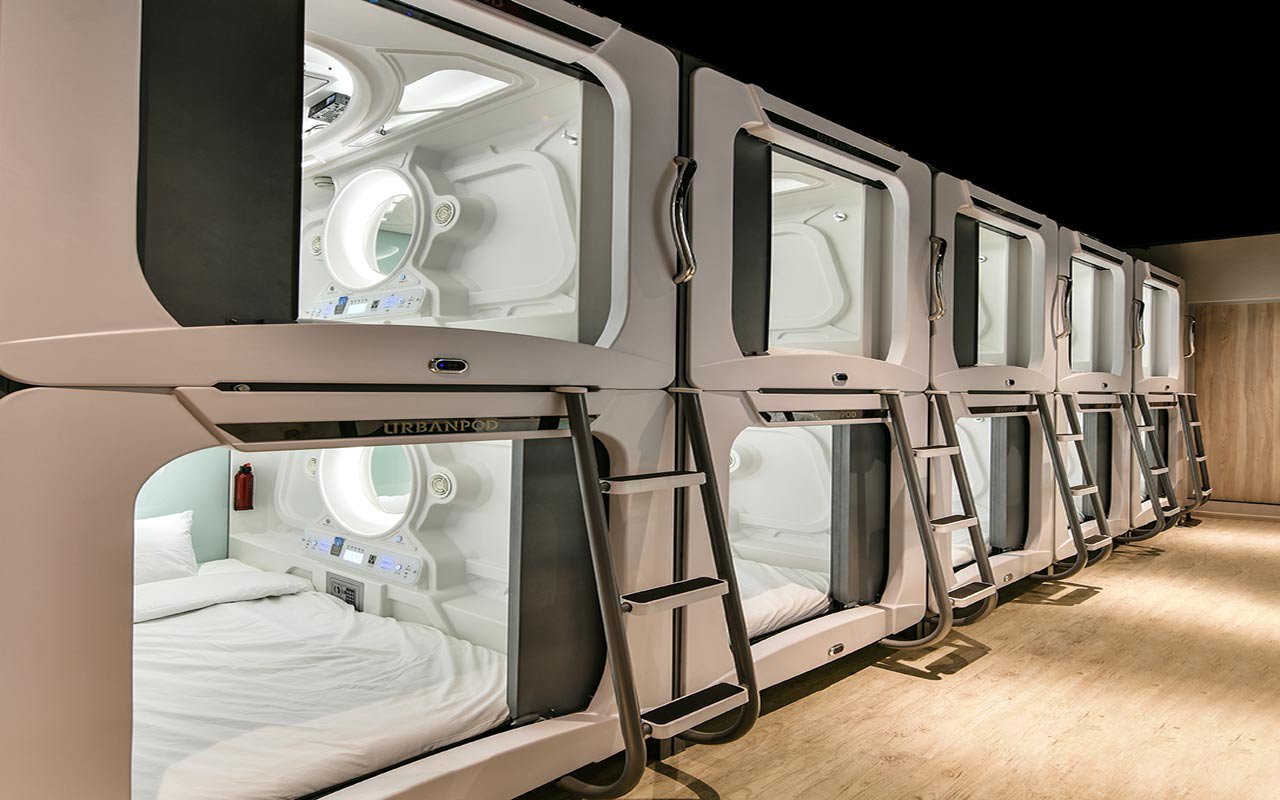 6. Book and Bed, Tokyo

If you love reading books, this Book and Bed capsule hotel should be your dream holiday destination. This bookshop-themed hotel is home to thousands of books for your to read and buy which is damn impressive. You can also choose between the 'compact' room and the 'standard' room so are you ready to tuck yourself away within bookshelves?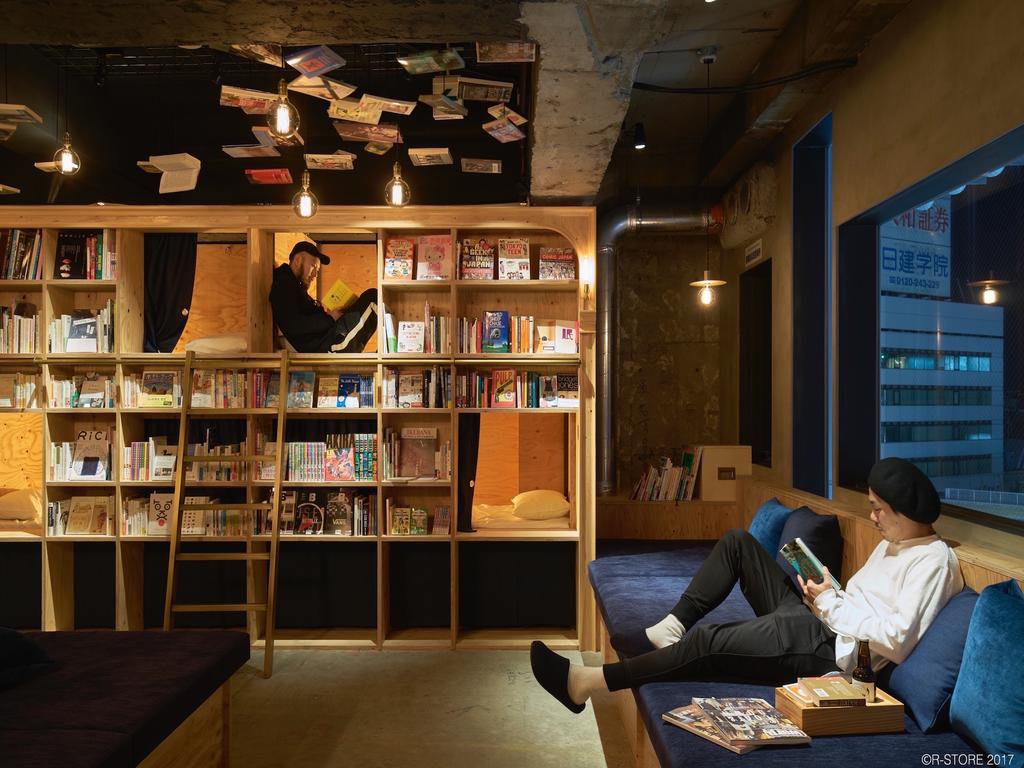 7. Bloc Hotel, London Gatwick
Bloc Hotel in London has perfectly formed rooms with enough space for a proper hotel bed. That's pretty cool. This cozy capsule is situated a few steps away from Gatwick's departure lounge, so it's the best for someone who needs a place to rest between flights. And their sophisticated climate control system and Italian-tiled wet rooms with powerful drench showers can leave you feeling refreshed and ready for anything.
Click
here
to book our stay.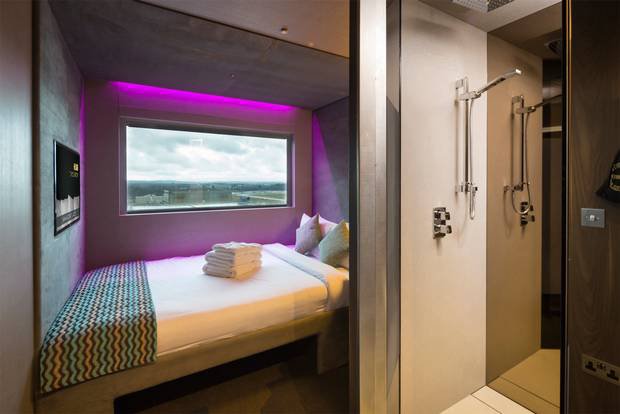 8. CityHub, Amsterdam

This capsule hotel looks funky, edgy and it has a futuristic vibe to it that is just hard to ignore. It offers bunk beds, dotted touch-screens around the building, an interactive app that instantly registers all hotel guests, and a digital concierge. Wow!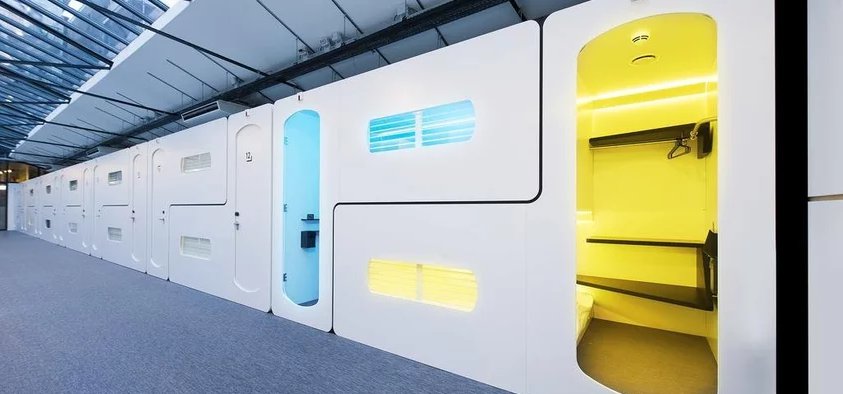 9. Cabana, Japan

Cabana offers cozy looking beds in neat, compact rooms for anyone who is looking to relax after a long flight. This capsule hotel also has an open-air bar on the roof so you might as well check out the view of the city from the top and enjoy a glass of whiskey. However, this hotl only caters to men so keep this in mind before booking your stay.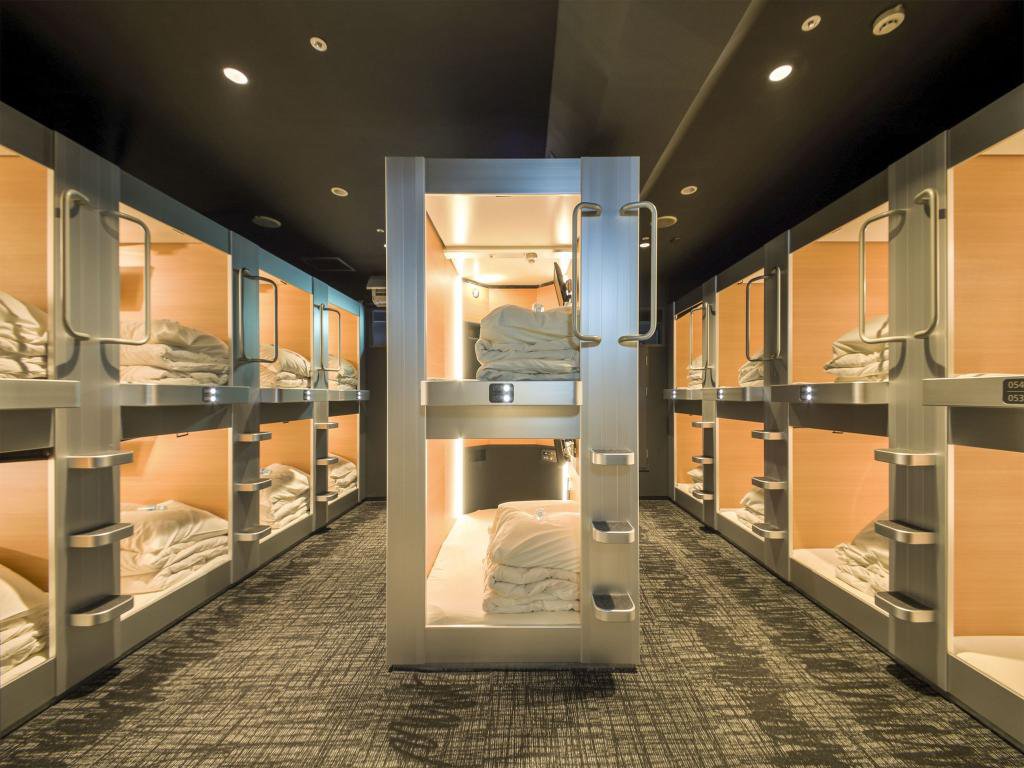 10. The Jane Hotel, New York

The rooms of this capsule hotel in New York is inspired by the compartments of a old-school sleeper train. The cozy wooden interiors will trick you into thinking that you are actually traveling in a train compartment. The hotel overlooks the Hudson River, so the view from your bed will definitely be awesome.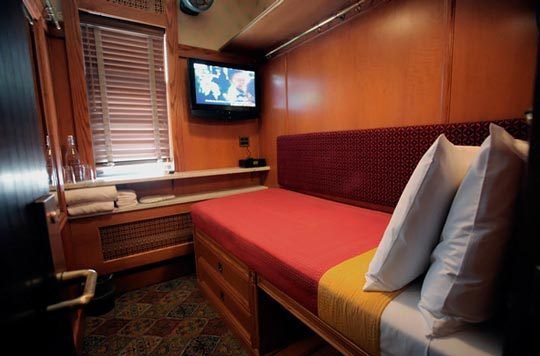 Have you ever stayed in a capsule hotel?