'You deserve only the best.' Wondering how? Just go visit the best luxury hotels of 2018 in India and you'll know what I mean. Pamper yourself, get the royal treatment and feel on top of this world.  
1. The Oberoi Rajvilas, Jaipur
This luxury hotel in Jaipur is just 15 minutes away from the city center. Everything about The Oberoi Rajvilas is breathtaking. It offers cascading fountains, flowering trees, outstanding service and friendly hospitality to begin with. It comprises of 54 rooms which have been divided into villas, premier rooms and luxury tents. It has been constructed in Rajasthani fort style which gives this hotel a authentic feel. It also has a spa that offers Ayurvedic and western treatments for relaxation and leisure. This hotel also has a 5-star restaurant where you can indulge in delicious cuisines from around the globe.  Do I need to say more? Book it here.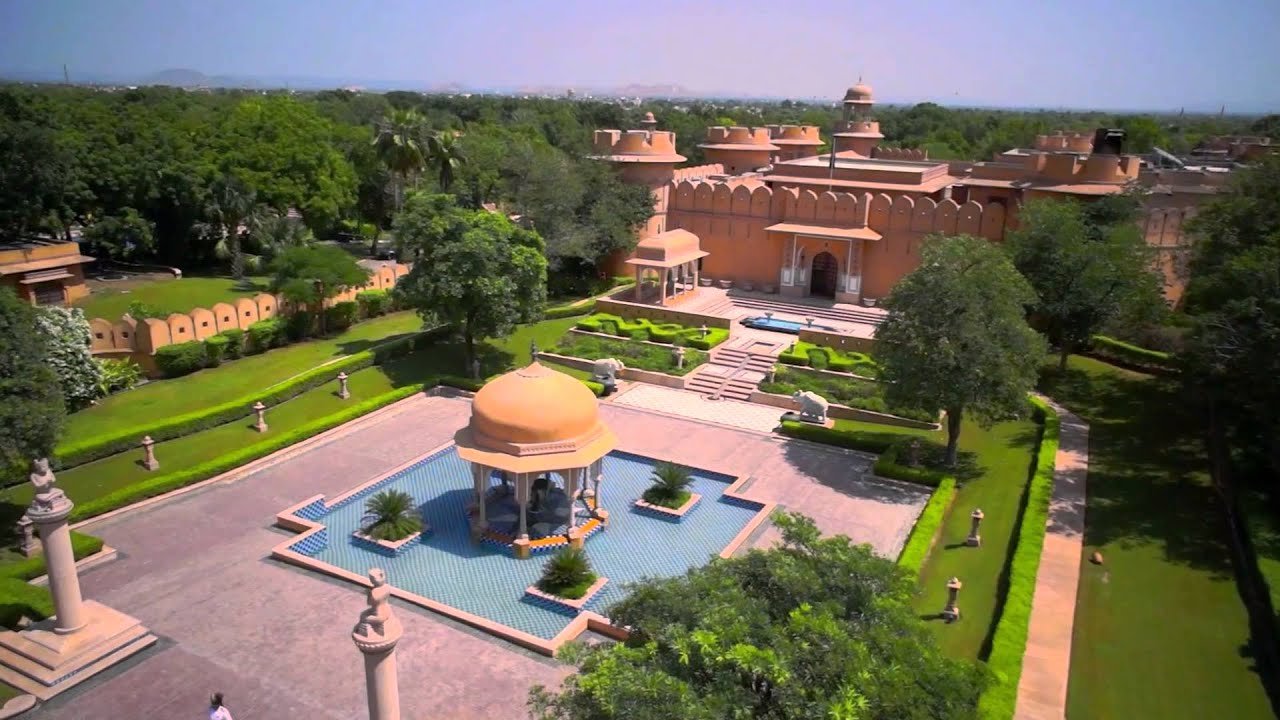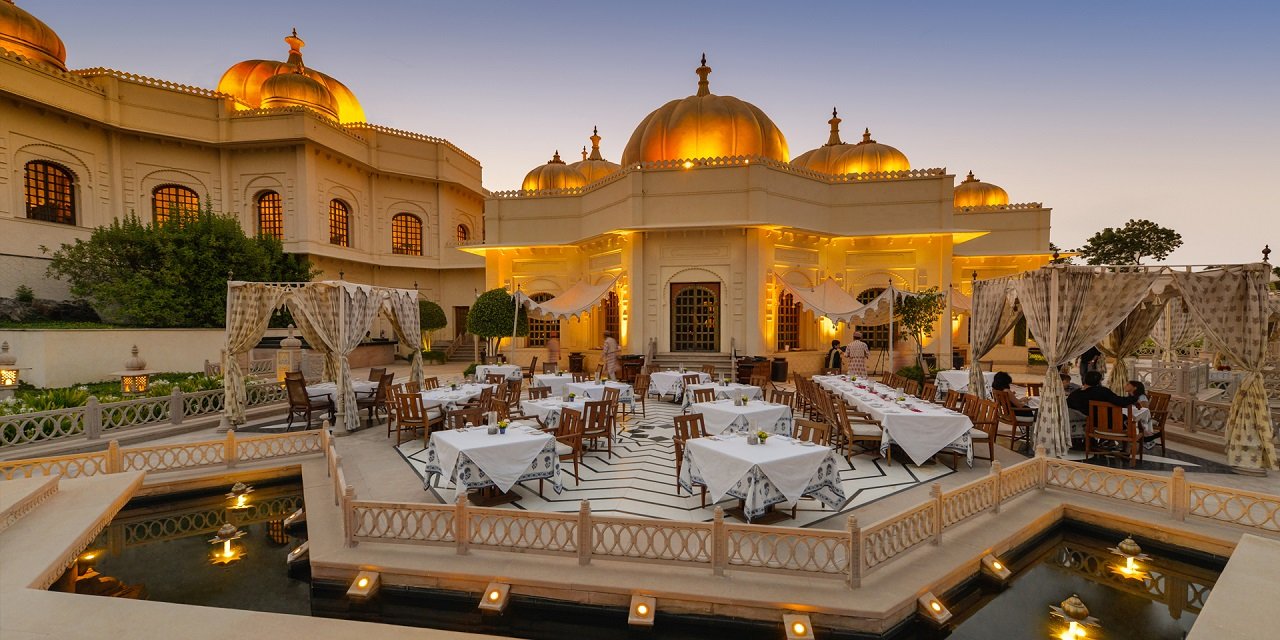 2. The Lalit Resort & Spa, Kerala
Located in a small town, Bekal, The Lalit Resort & Spa is amongst the most popular properties in Kerala. This resort has a rustic charm and warmth that attracts attention of travelers coming from different parts of the world. In short, it reeks of elegance and sophistication. The hotel also features award winning restaurants, top-class meeting rooms, a complete health spa and well appointed rooms. If you want to shake a leg to some of the hit songs of Bollywood walk into the Sutra Night Club and dance your heart out. What say? Book it here.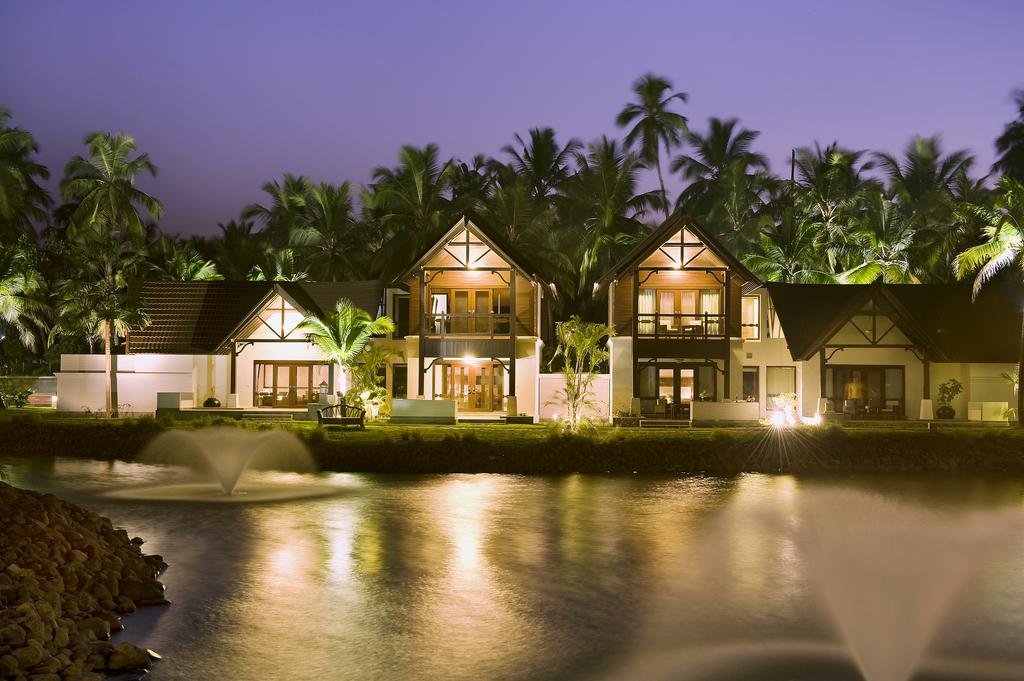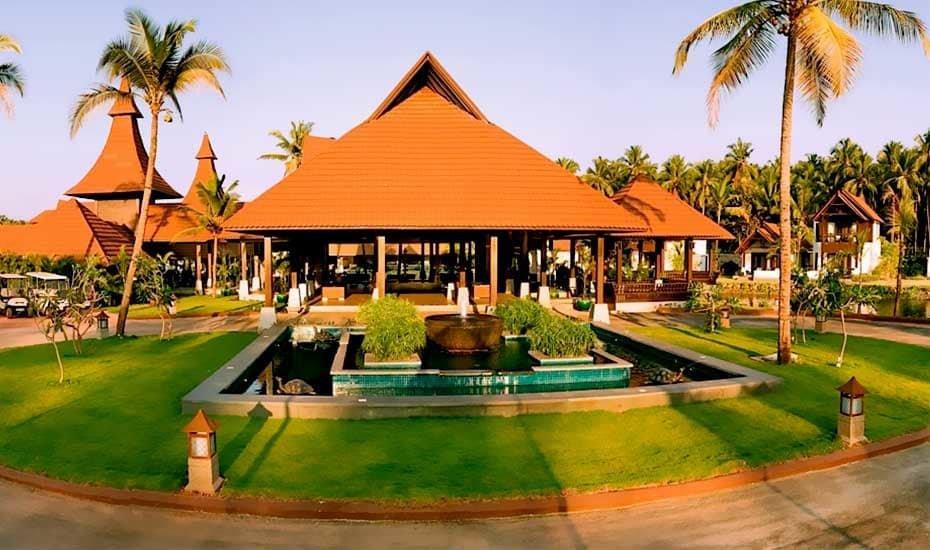 3. The Tamara, Coorg 
Surrounded by the majestic mountains in Coorg, The Tamara is a picture-perfect location that is eagerly waiting to welcome you. If you want to be surrounded by nature this is the place to be. In terms of hospitality, the hotel staff is very friendly, welcoming and helpful. This hotel gives easy access to the famous attractions of the city and is the perfect choice for visitors who are looking for some peace and comfort. There are personal guides who'll walk you through the hotel and help you with any assistance you need. This hotel also comprises of a coffee shop, bar and restaurant that you can go to. There are 30 rooms and each room is equipped with modern facilities that make for a phenomenal stay. What more do you need? Make your reservations here.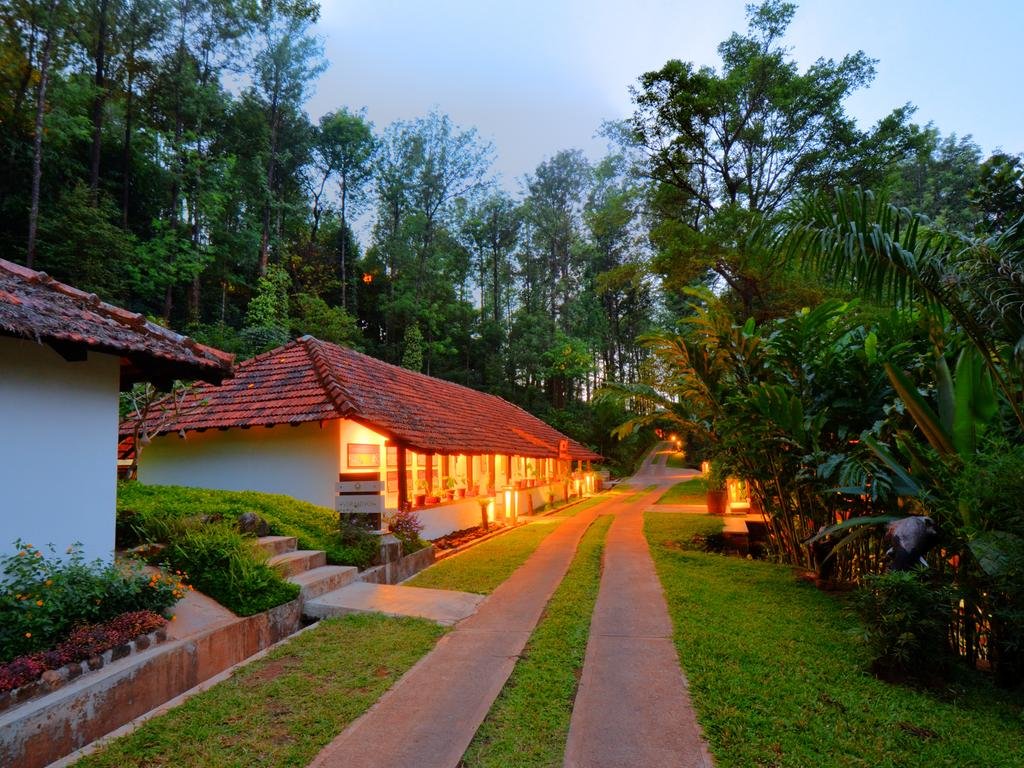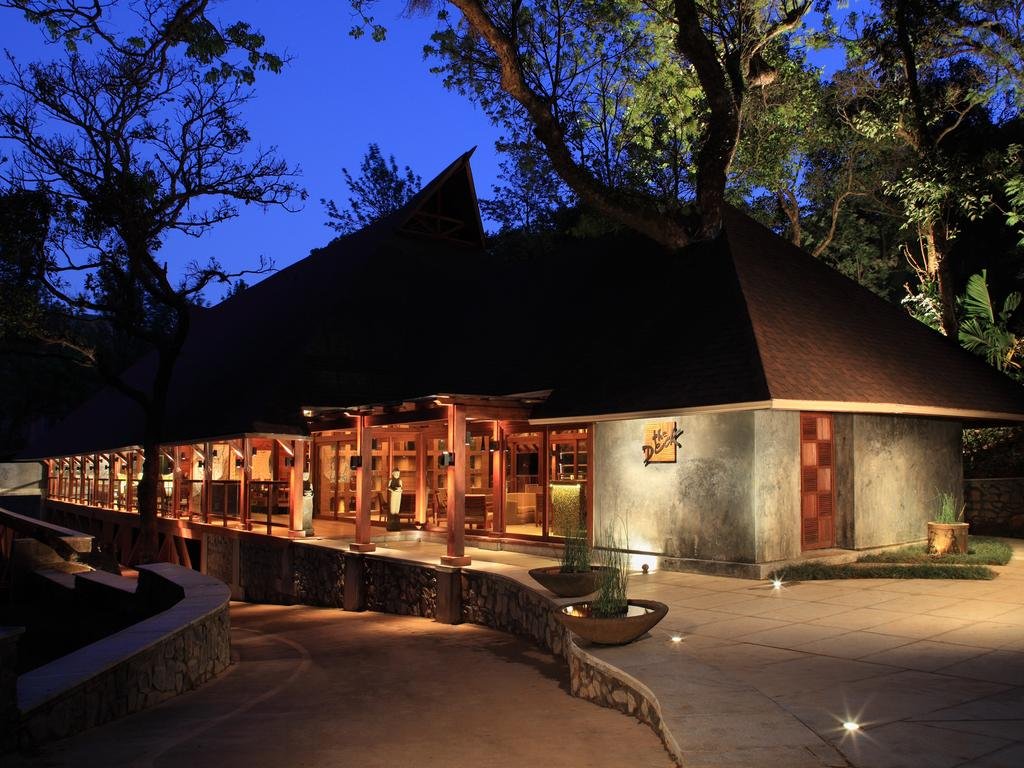 4. Wildflower Hall, Shimla
Hey, if you want an uninterrupted view of the spectacular Himalayas then head to Wildflower Hall, a 5-star hotel which is positioned at a height of 8,250 feet in Shimla. What's so great about this hotel? Well, first of all, the location is spectacular and secondly, this hotel is a landmark of superior comfort.  It offers a peaceful surrounding that makes it an ideal place to stay. State-of-art-facilities and exotic cuisines are just some of the things that this hotel has to offer its visitors. This hotel undoubtedly feels like paradise. That's not all. You should know that the Wildflower Hall also organizes adventure thrills like mountain biking, ice skating, trekking and white water rafting for all the adventure junkies. And if this doesn't interest you, how about a stroll on the paths leading to the cedar woods? All in all, if you want to experience pure bliss this is the place to be. Click here to make your reservations.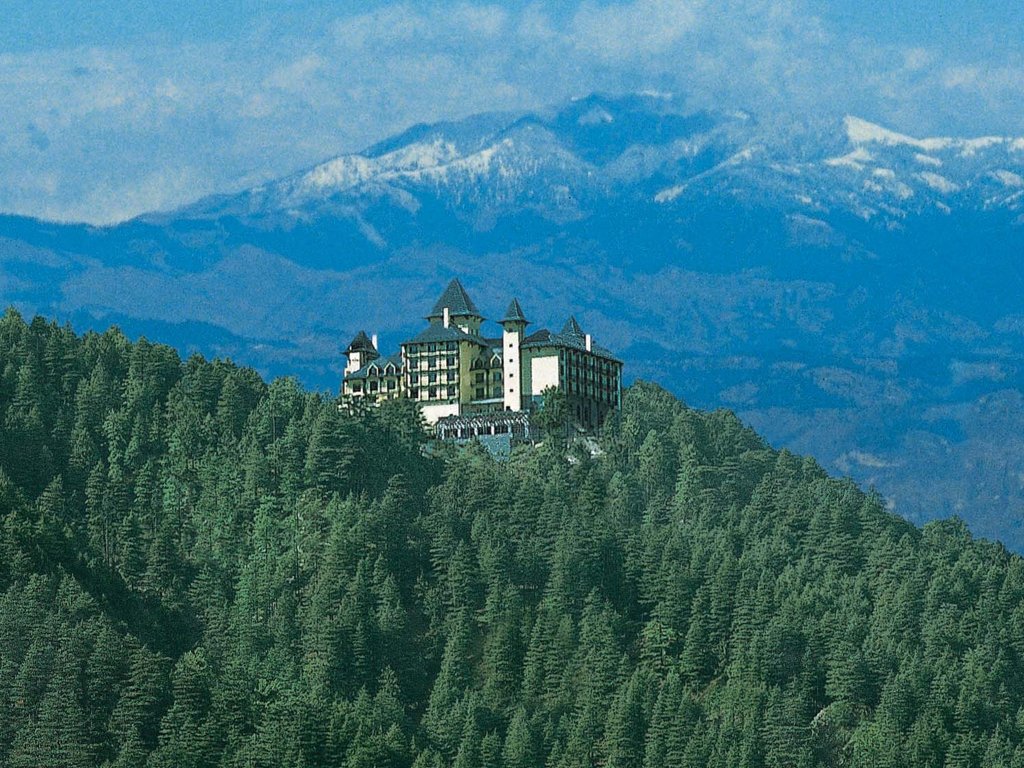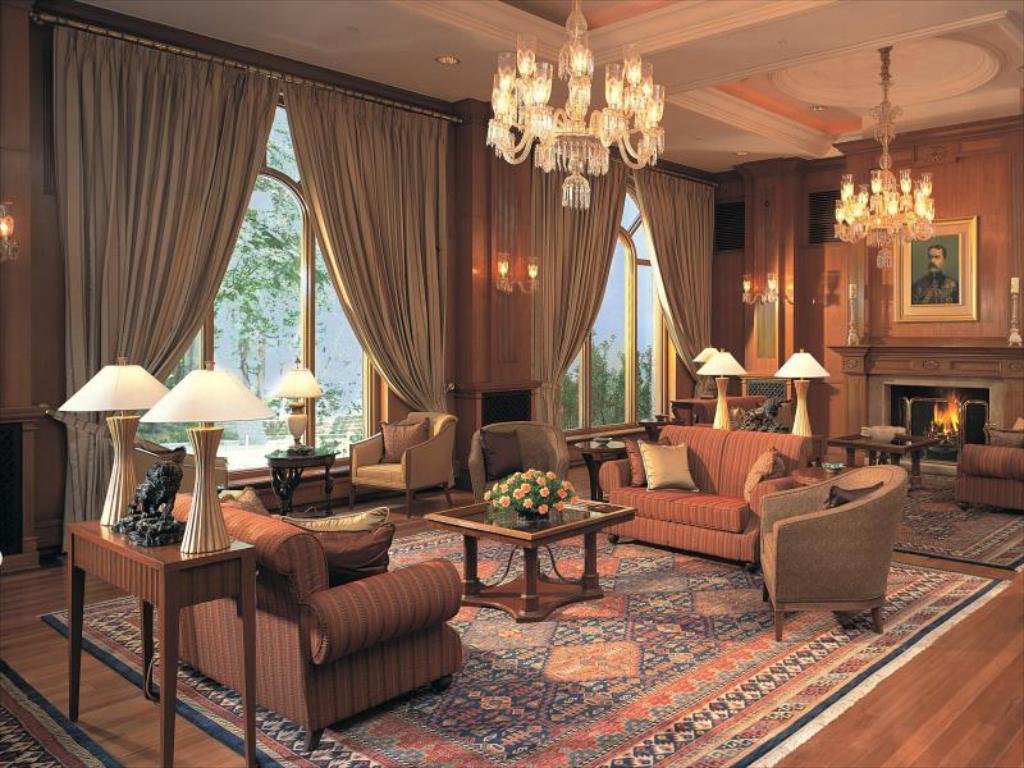 5. The Paul, Bangalore 
Located about 4 miles away from the railway station, The Paul in Bangalore is a luxury hotel that offers a luxurious ambience, world class facilities and a relaxing spa treatment. I have to say that this hotel doesn't compromise on its uniqueness and quality in any way. As a guest, you can indulge in a number of recreational activities like going to the fitness center, taking a swim or going to the spa for relaxation of the body and mind. Apart from this, you can also enjoy different varieties of cuisines at the award-winning restaurants of this hotel. Even the rooms have been styled tastefully and each room has its own unique charm. It goes without saying that the rooms are spacious, neat and designed with intricate detail. Book it here.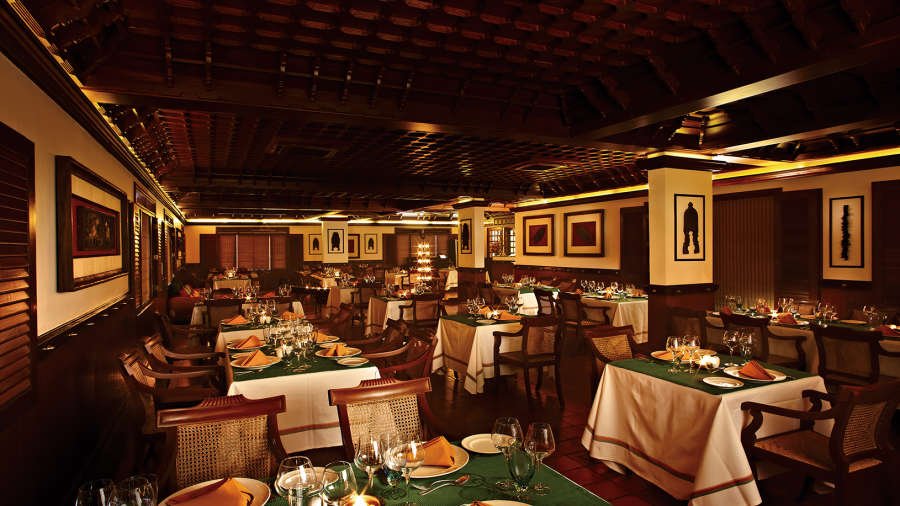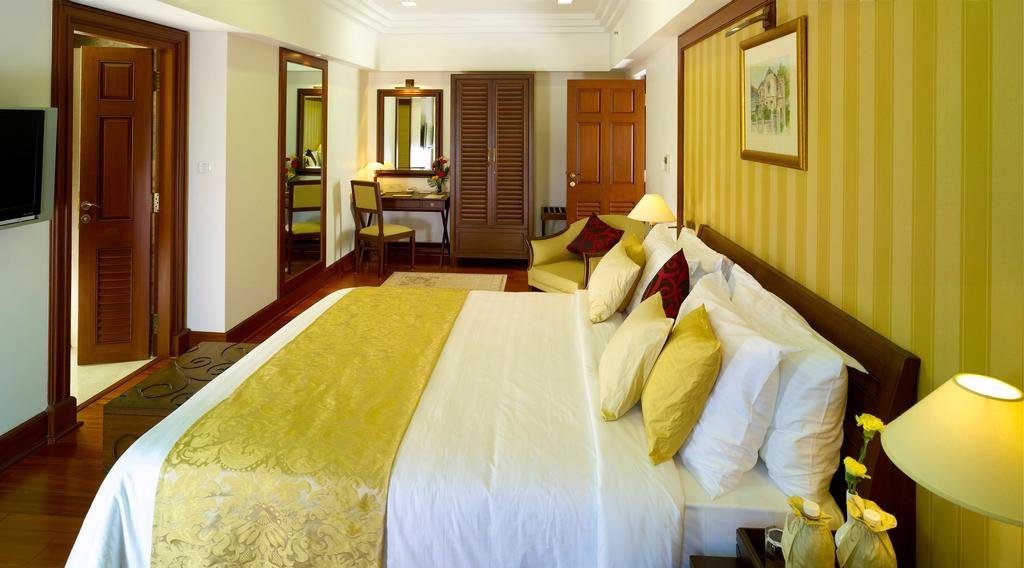 6. Trident, Gurgaon
Take a break from your hectic schedule and visit this luxurious property that has so much to offer its visitors. This spectacular property is spread over 7 acres with large courtyards, five dining options, reflection pool and fountains. This hotel also has a spa center where you can indulge in some Ayurvedic beauty treatments. The rooms have been decorated in natural tones and have wooden floors. Each of the rooms either overlook the garden or the pool. There is a beauty salon and a business center too that this hotel has. Make your reservations here.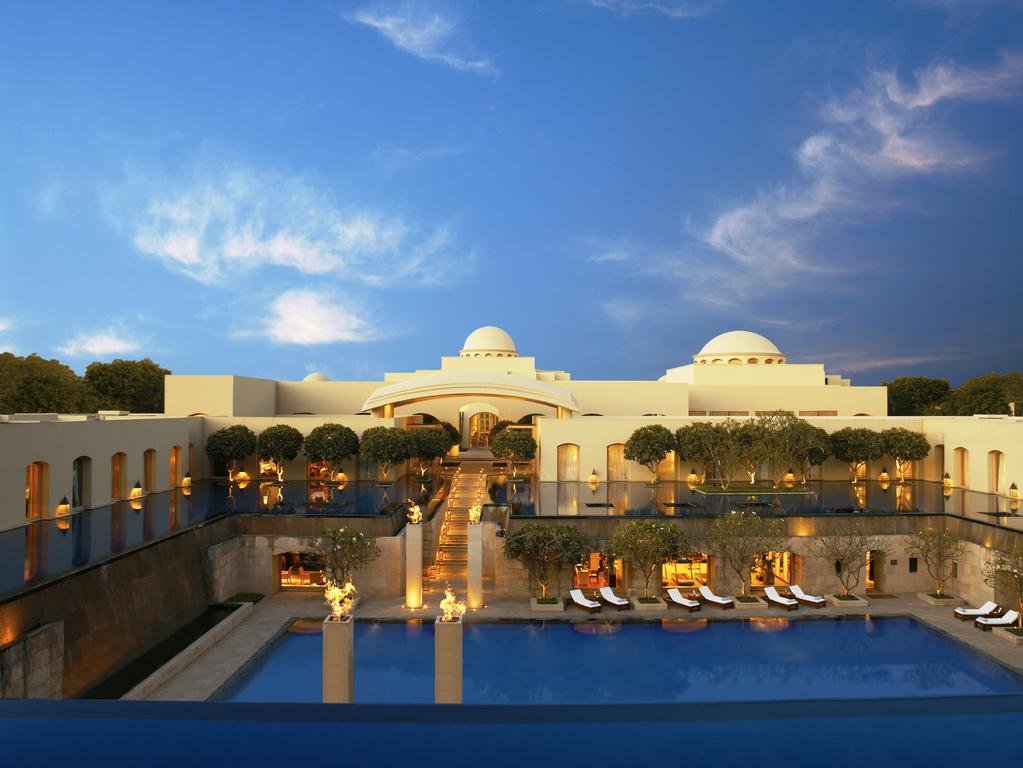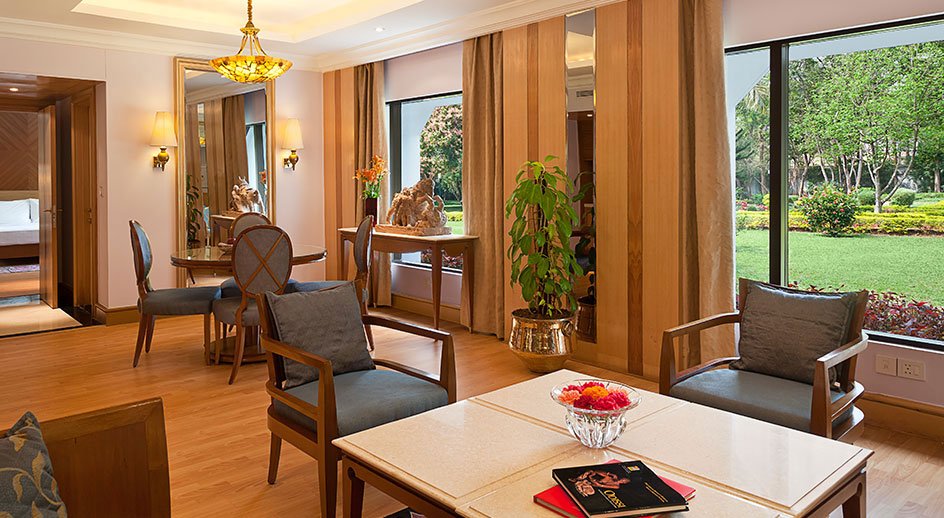 7. Taj Lake Palace, Udaipur
If you want to feel like royalty head to Taj Lake Palace in Udaipur. This luxurious hotel comprises of 66 well designed rooms and 17 suites that have all the modern facilities like LCD TV, electronic safe, mini bar and a attached bathroom which is almost the size of the room. You can also go on a boat ride on Lake Pichola that surrounds this property. This hotel has been praised as one of the world's most romantic hotels. The white marble appears to be floating on water, all this while being surrounded by the Aravalli mountains. This palace on Lake Pichola is going to give you an experience like never before. The hospitality is matchless, the service is top notch and it has award-winning restaurants that offer a variety of Indian and International cuisines. Click here to make your reservations.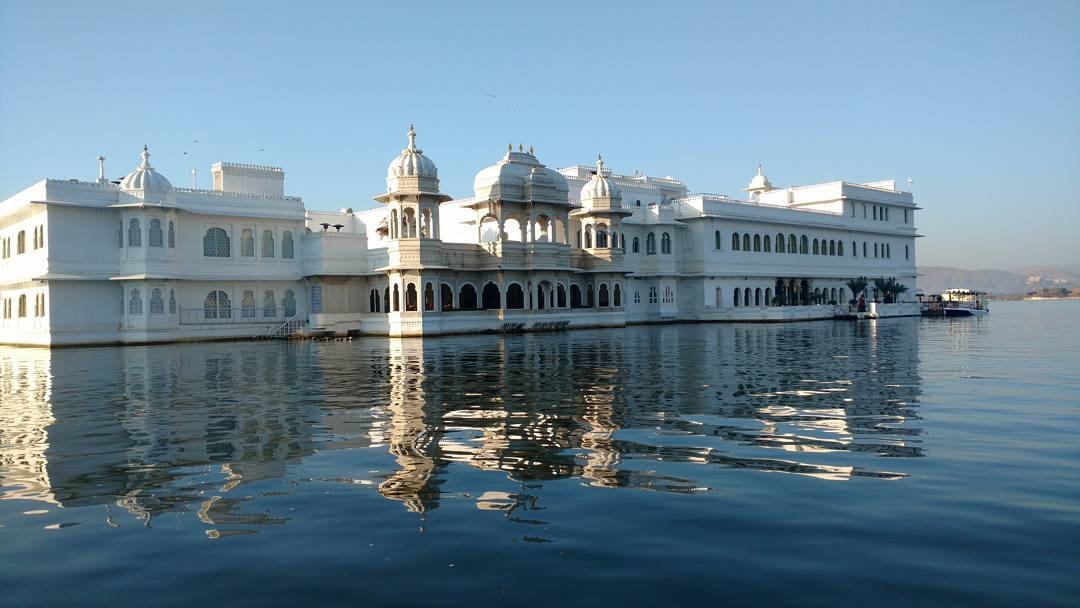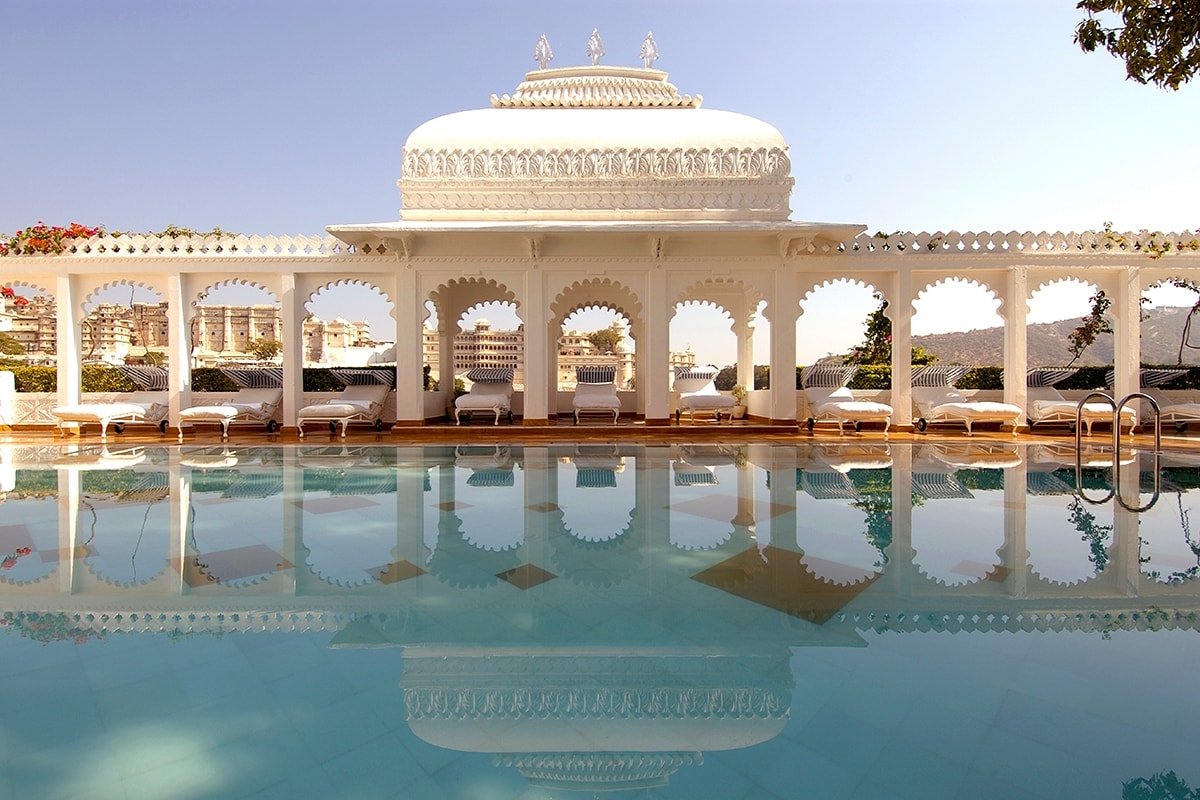 8. Rambagh Palace, Jaipur 
Let me start by telling you an interesting fact. In the past, Rambagh Palace was used by the Maharaja of Jaipur for various things over the years. First, it was used as a handmaid's residence. Later, it was used as a hunting lodge and finally a royal guest house. This Palace has been celebrated for its marvelous architecture till date. As a visitor, there are countless things that you can do here if you wish to unwind. This property comprises of 2 pools, a grand spa, boutique shops and a Polo Bar to name a few. During the day, you can take a historical walk about the grounds escorted by a palace butler. And at night, you can chill in the front lawns of the palace and witness live performances. This is one of India's finest haveli mansions that gives you a sense of colonial-influenced old India. Rambagh Palace is a masterpiece in every sense. Book it from here.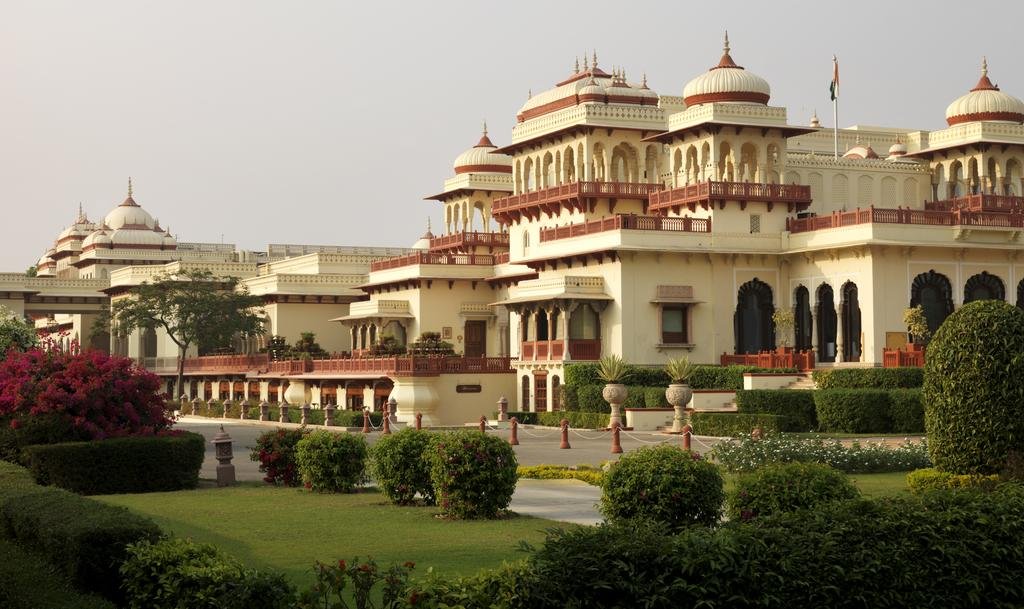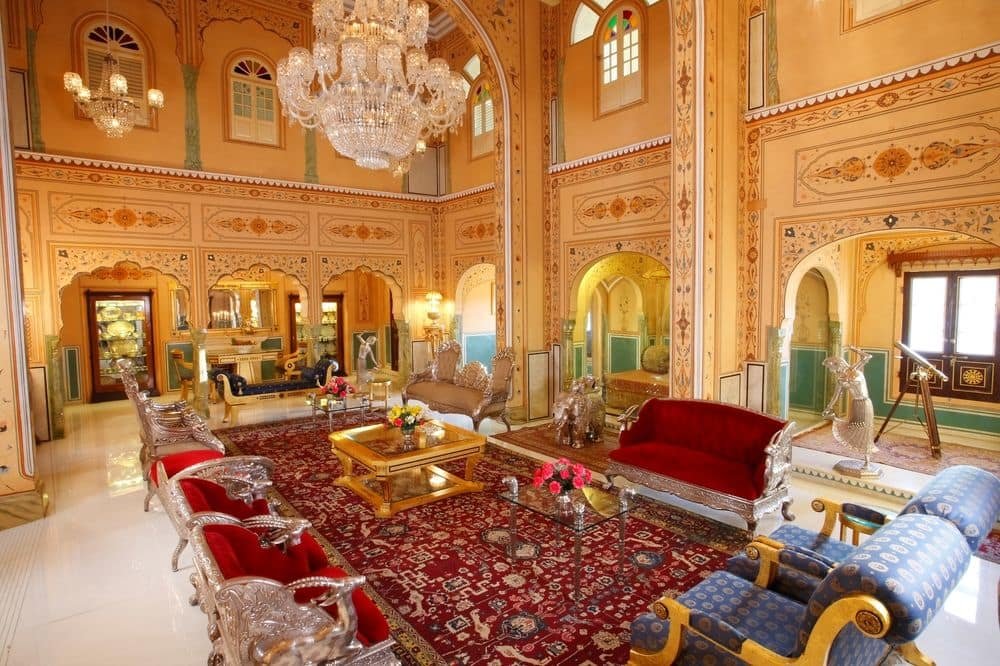 9. Umaid Bhawan Palace, Jodhpur 
This grand yellow sandstone palace was built between 1928 and 1943. This is one of the largest private residences in the world which was originally owned by the Maharaja of Jodhpur. This palace features Art Deco and Renaissance design. What's more? You can go on a unique Champagne Museum Walk if you want to admire the fine collection of Victorian and Edwardian antiques with a glass of champagne in hand. There is a Jiva Spa also that offers traditional beauty treatments and therapies if you wish to pamper yourself. The Umaid Bhawan Palace is open to visitors who just want to come and have a look at this magnificent architectural masterpiece. This palace also offers a variety of lip-smacking cuisines. From continental to traditional Rajasthani dishes, you'll get everything and anything you want to eat here. Click here to make your reservations.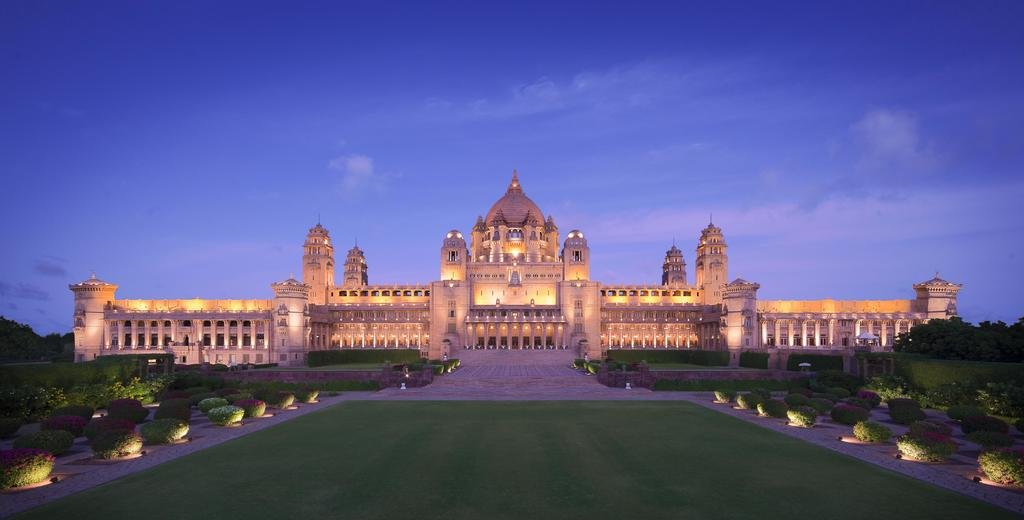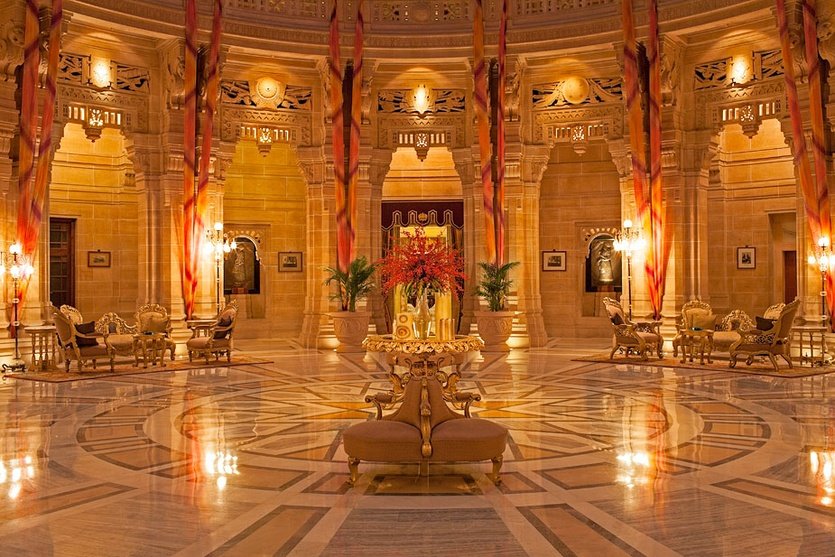 10. The Oberoi Amarvillas, Agra
The Oberoi Amarvilas is situated just 600 meters from the Taj Mahal in the heart of Agra. Each of the rooms will give you an uninterrupted view of the iconic Taj Mahal. Even the interior decor and layout pays homage to its Mughal splendour. There are a range of activities that you can indulge in as a guest to pamper yourself. You can go for spa treatments or take up yoga classes. You can also take a private golf buggie to the Taj Mahal with a personal guide along. At night, you can savour some of the famous delicacies in a candlelight setting. If you want an unforgettable experience then this is the place to be. Click here to book yourself a suite.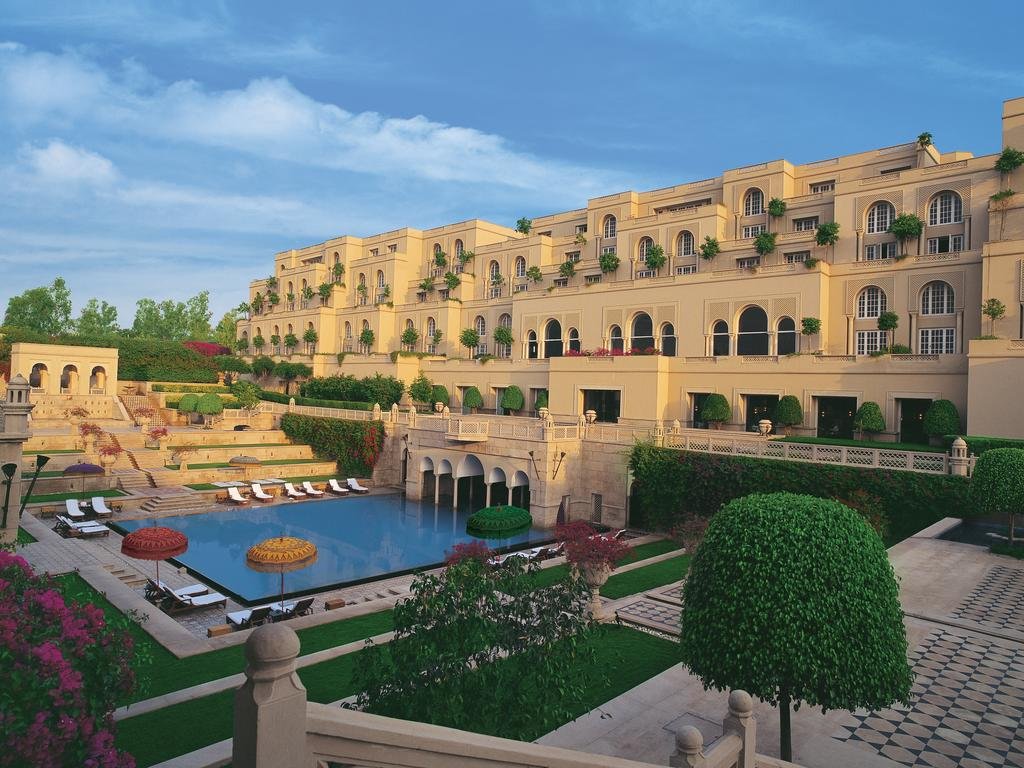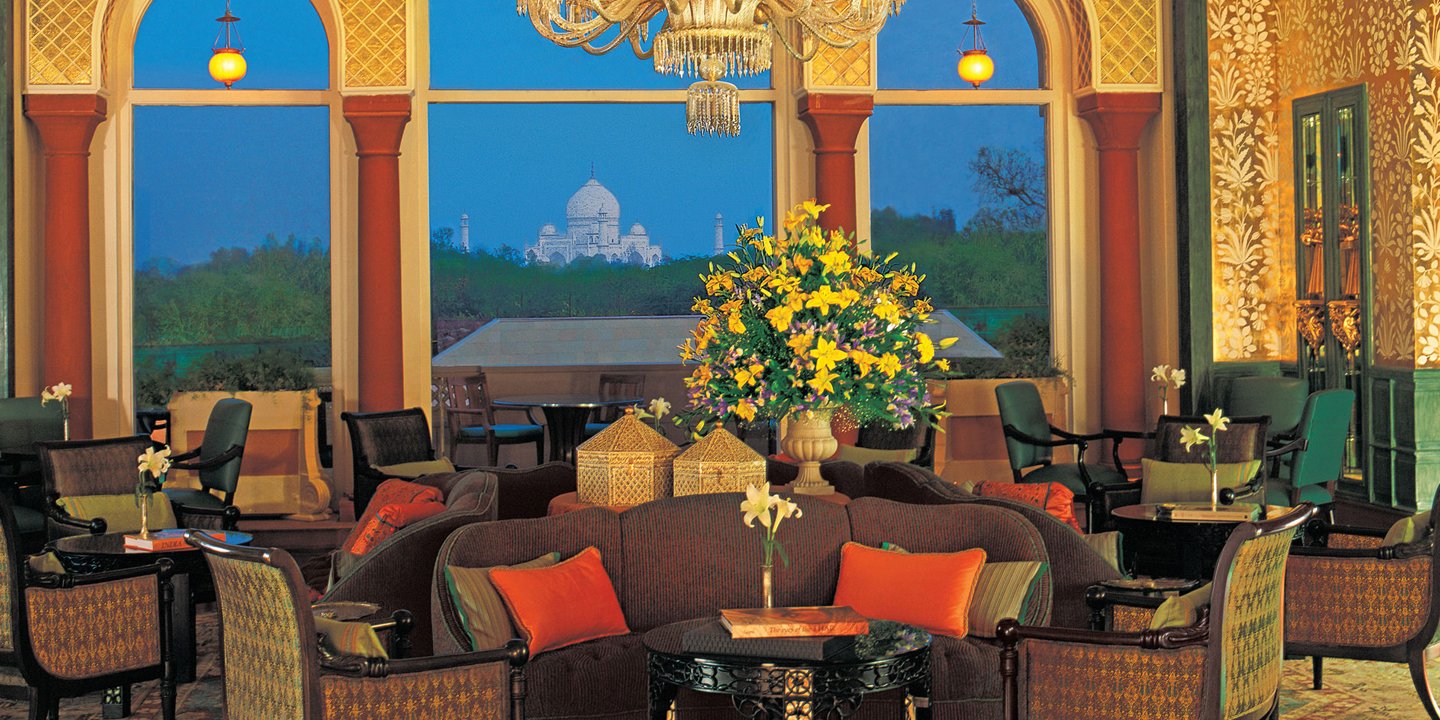 It's high time you take a break.