If you are in Hong Kong, here is a list of the best iconic street foods you should definitely try, while you explore this country and have the time of your life. Scroll down to find out. 
1. Egg Tarts
Egg tarts taste like a crème brulee but it has a smooth glassy surface with a thick layer of yellow custard below. It is crisp,light, creamy, utterly delicious and it is eaten for breakfast by the the locals. They taste the best when they are hot out of the oven. 
Where: Belcher's Street, Kennedy Town, Western District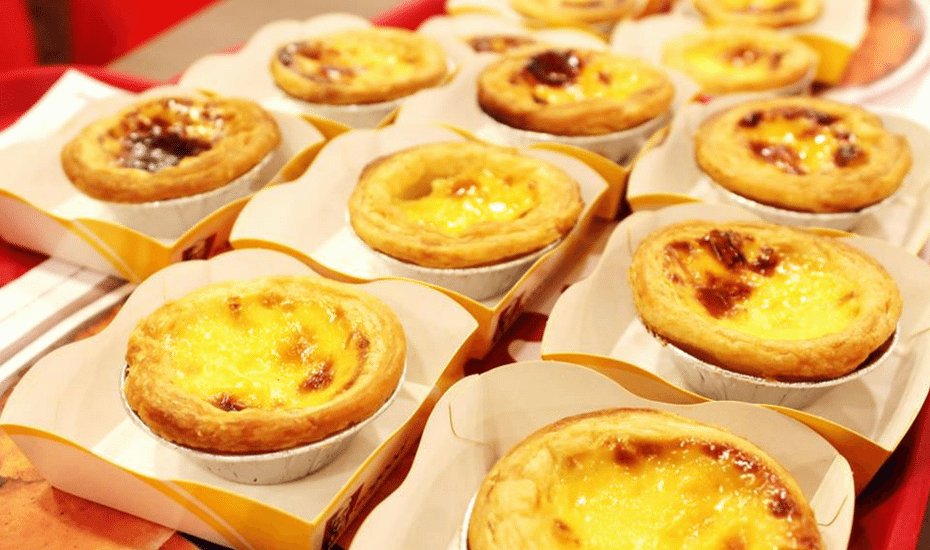 2. Pineapple Buns
In case you are wondering, pineapple buns don't have any pineapple in them. They are made of milk, water, flour and eggs. These buns are named for the pattern on the top of the bun which looks like the pineapple skin. This is often eaten for breakfast, by the locals. 
Where: Kam Wah Café, Prince Edward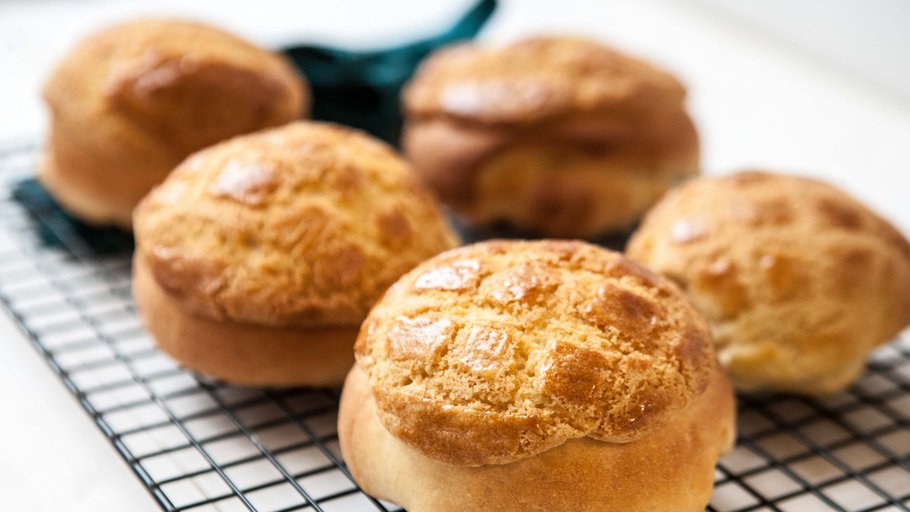 3. Curry Fish Balls
Curry fish balls are cheap, extremely flavorsome and they can practically be found everywhere in the city. These golden balls are deep-friend in hot oil and then boiled in a mouth-watering spicy curry sauce. It is mildly spicy so don't hestitate to try it out. 
Where: Kei Kei Snacks, 41 Dundas Street, Mong Kok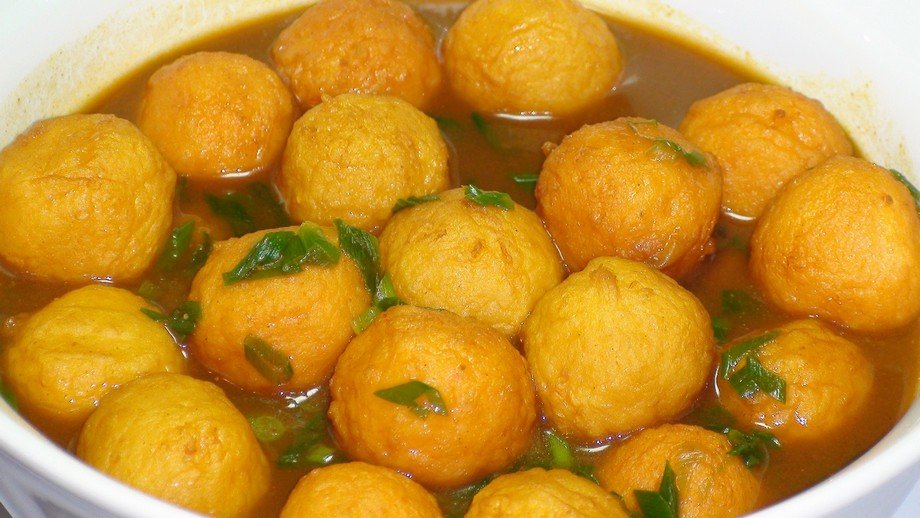 4. Cheung Fun 
Cheung Fun is also known as a rice noodle roll and it is typically eaten for breakfast or lunch. Rice is rolled into a long, silky cylinder shape and is stuffed with fillings such as prawns or Chinese BBQ pork. It is then coated with sesame paste, roasted sesame seeds, hoisin and soy sauce. For the final touch, a dash of chilli is added to add a kick to the flavor. 
Where: Fat Kee, Yuen Long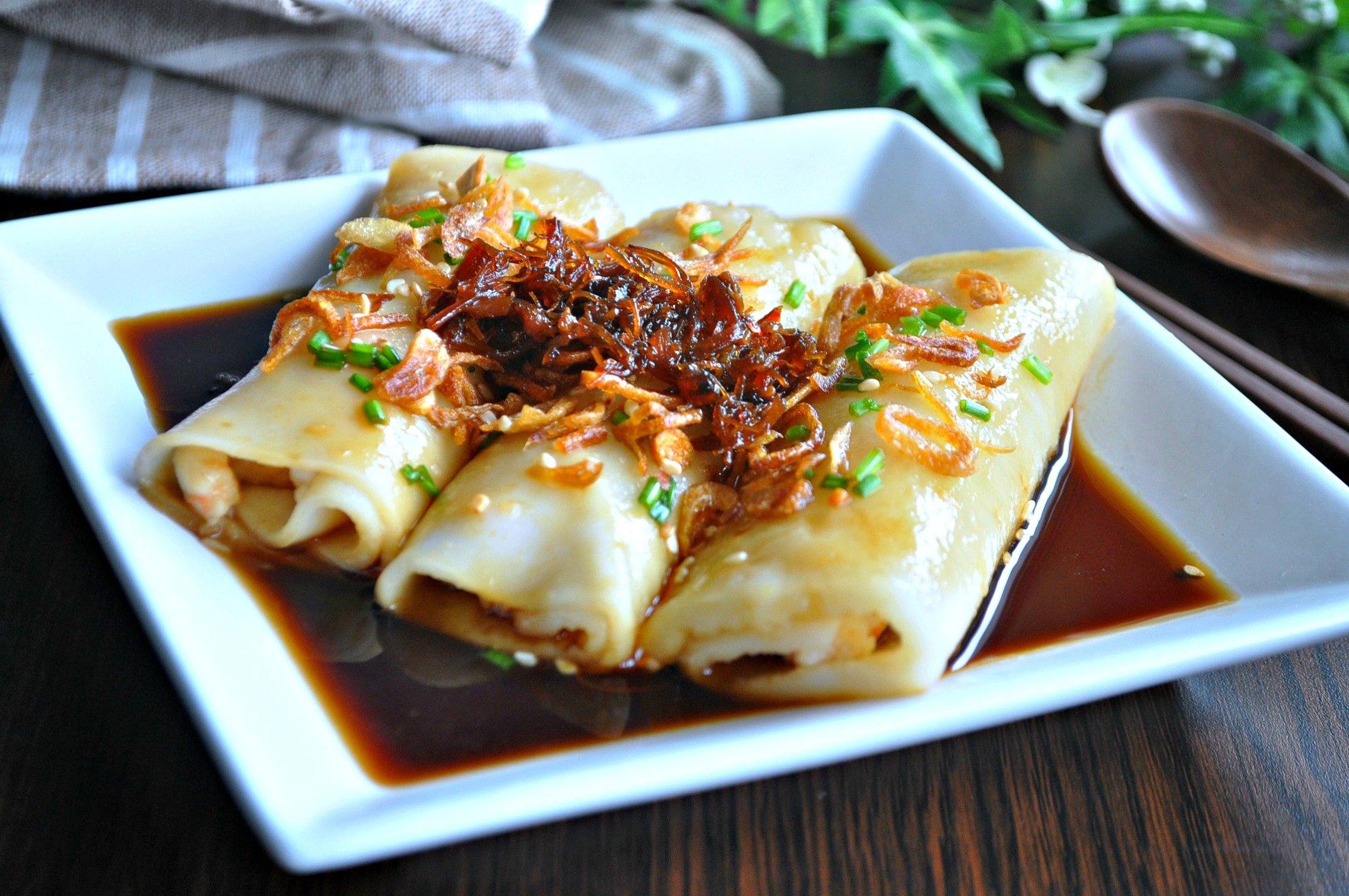 5. Grilled Squid Tentacles
Grilled Squid Tentacles is one of the hottest street foods right now. This is quite a popular snack among the locals and it is absolutely delicious.It might not look appealing to the eyes but it definitely is worth trying, at least once. These grilled tentacles are chewy with a rubbery texture which is topped with teriyaki, honey, barbecue or chill sauce that adds more flavour to it. 
Where: Fuk Wa Street Market, Sham Shui Po, Kowloon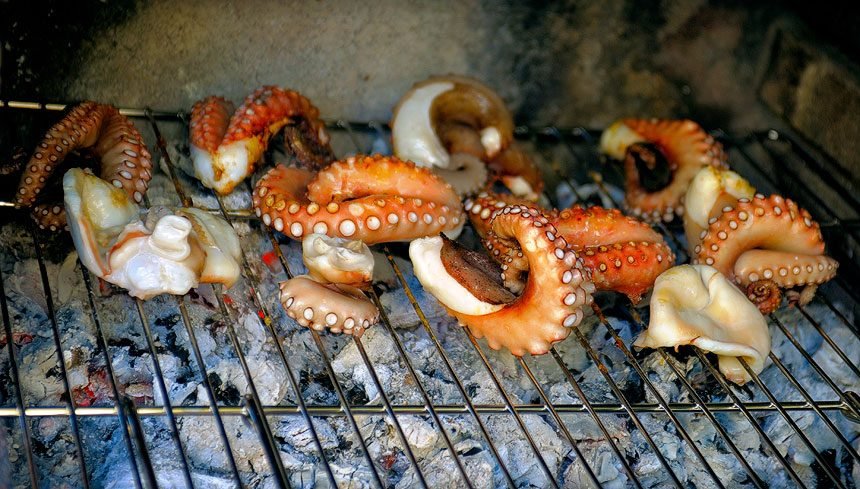 6. Siu Mai
Siu Mai, also known as Shumai are classic Chinese steamed dumplings. These juicy dumplings are stuffed with minced fish or pork and then wrapped in a bright yellow wrapper. They are served on a stick and if you want to add an extra zing of flavour to it, you can add sweet soy sauce to it. 
Where: Hop Yik Tai, Sham Shui Po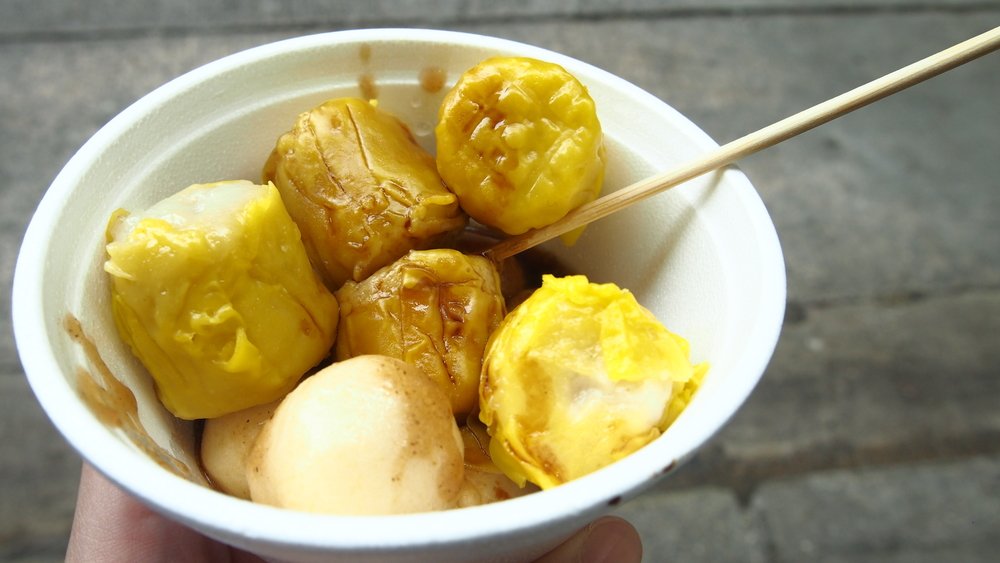 7. Fried Pig Intestines
This street food might not look appealing but it is definitely tasty. To begin with, these crispy, deep-fried pig intestines taste like bacon. It has a crunchy layer and underneath that layer lies the soft and tender parts of the intestines. You can dip it in a sauce of your choice for that extra zing. 
Where: Ying Heong Yuen, 3 – 7 Cannon Street, Causeway Bay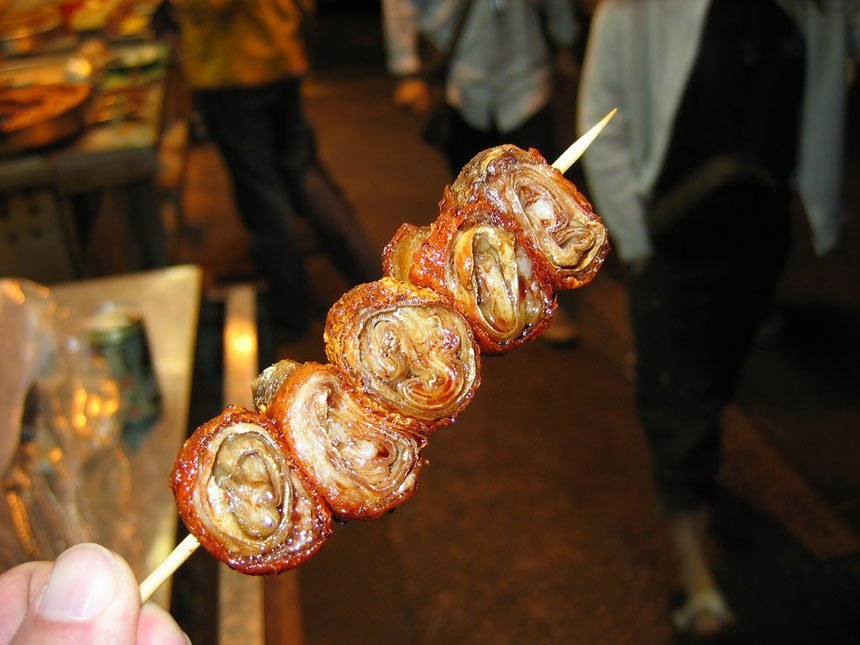 8. Organs In A Pot
If you are in the mood to be adventurous, try a bowl of this popular Hong Kong street food. This is basically a pot of offel, innards, entrails and other animal organs that is mixed with peppers, radish and topped with sweet-salty sauce. It may not look tempting but it is definitely tasty. 
Where: Any Food Stall at Yau Tsim Mong District, West Kowloon Peninsula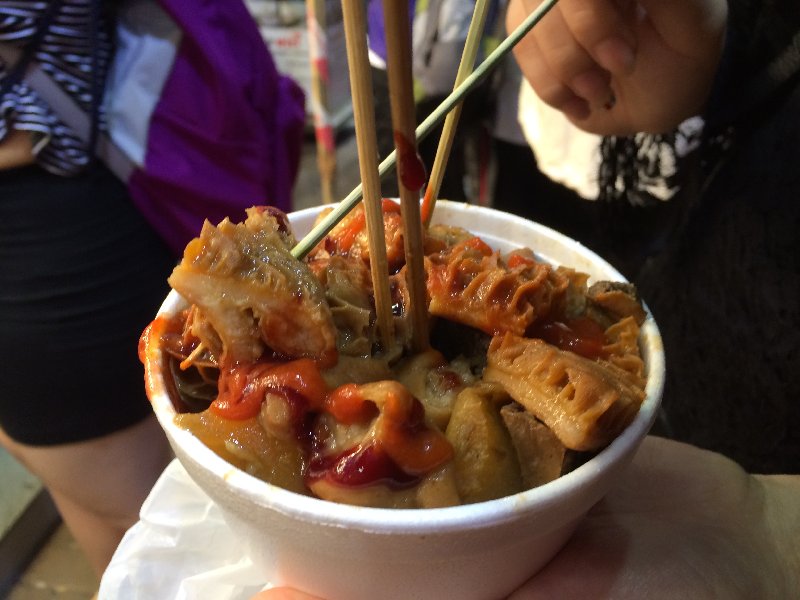 Click here for more options.