Bhangarh Fort is one of the most haunted places in India. It is the only place in India which is recognized as 
"legally haunted"
 so much so, that even the Archaeological Survey of India forbid the locals and tourists from entering the fort at night.
This fort is situated at the border of Sariska Tiger Reserve in the Alwar district of Rajasthan. It is a 17th century fort that was built by Madho Singh in 1613.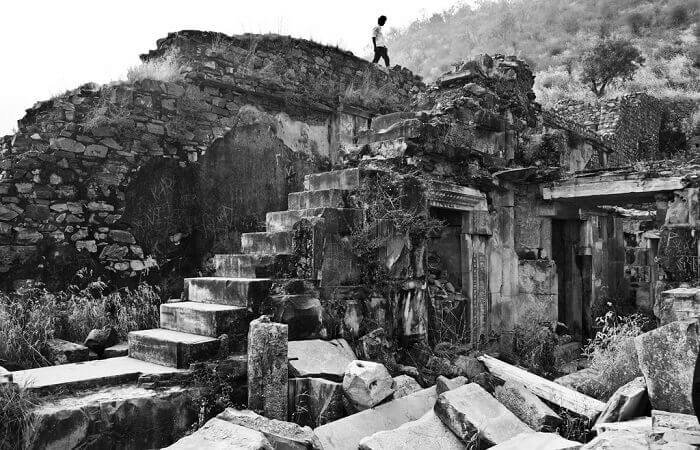 One has to take permission from the government to enter the premise after sunset or before sunrise. It is believed that ghost and spirits roam Bhangarh Fort. Even the locals and visitors have had their own share of creepy experiences.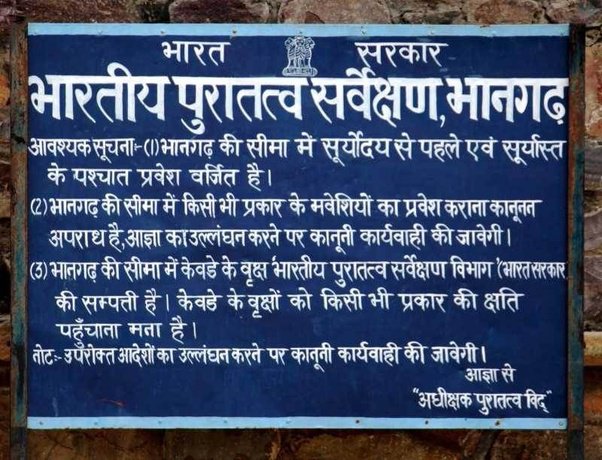 There are many stories that you get to hear from the local residents and one such story goes something like this: 
Bhangarh Fort was cursed by a wizard named Guru Bala Nath. 
Once there was a 
wizard named Guru Bala Nath
 who lived in the village and he had ordered that no house on the grounds of the fort should be taller than his house. According to him, the moment the shadow of a taller house touches his house, the whole town will be ruined. This warning was ignored by
Ajab Singh who was the grandson of Madho Singh
 and he ended up increasing the height of his fort to a great extent. As a result of which, the shadow of the fort touched the wizard's house and this led to the destruction of the whole town.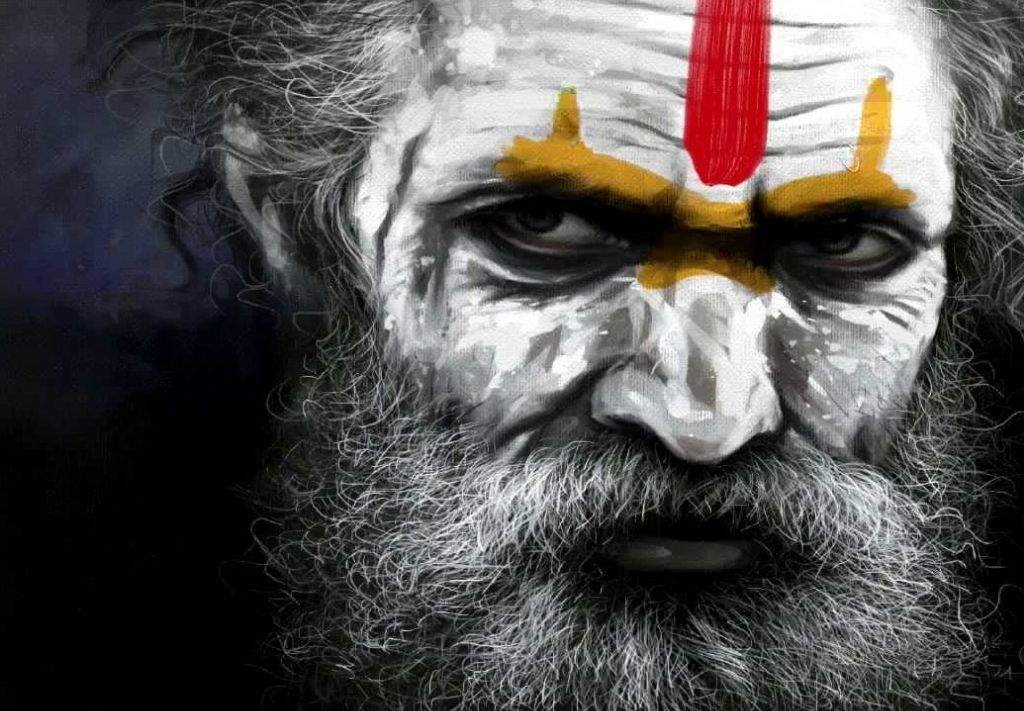 There is another story that revolves around Princess Ratnavati and a black magician. It goes something like this: 
A black magician cursed Bhagngarh Fort before dying.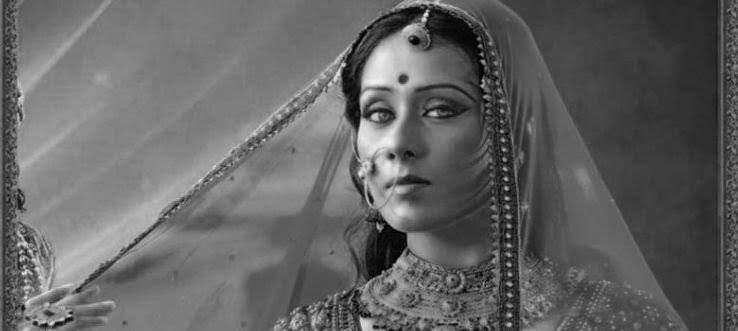 We don't know for sure if these stories are true or not but these myths surely attract tourists, scientists and ghost hunters from around the world.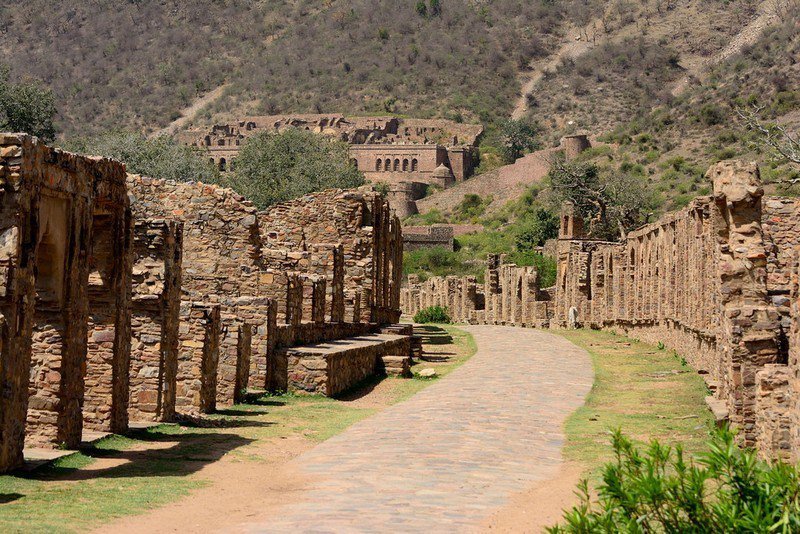 There are also some people who claim that they have experienced some kind of paranormal activity in the fort. Here are some of their personal experiences.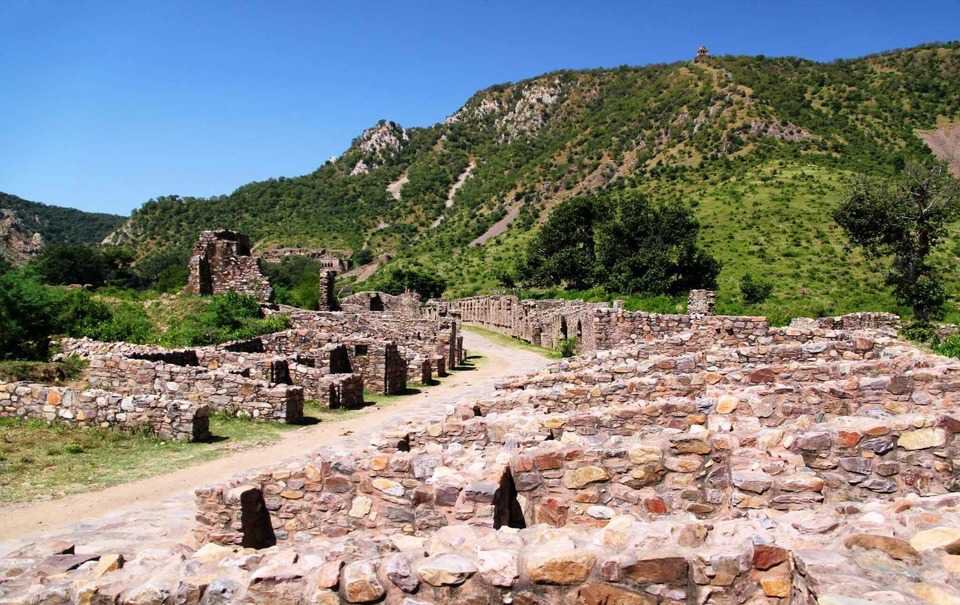 "Me and my father were being followed by a man but when we turned to look if we were still being followed the man disappeared. "
I was walking with my father near the fort when an 
unknown man 
started walking next to us. He desperately wanted to tell us the real story behind this fort but we tried to get rid of him. This incident happened when I was 9-years-old so my father carried me and walked as fast as he could. When we turned to see if we were still being followed the man had disappeared. People who were walking around us told us that no one was following us.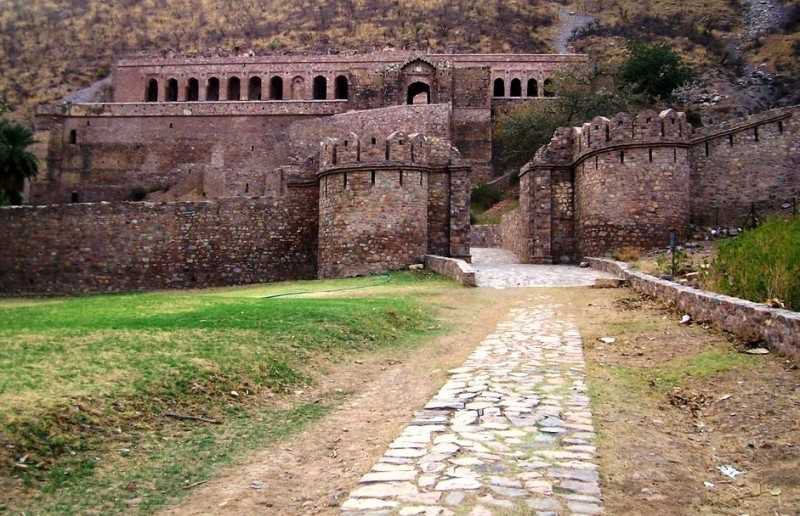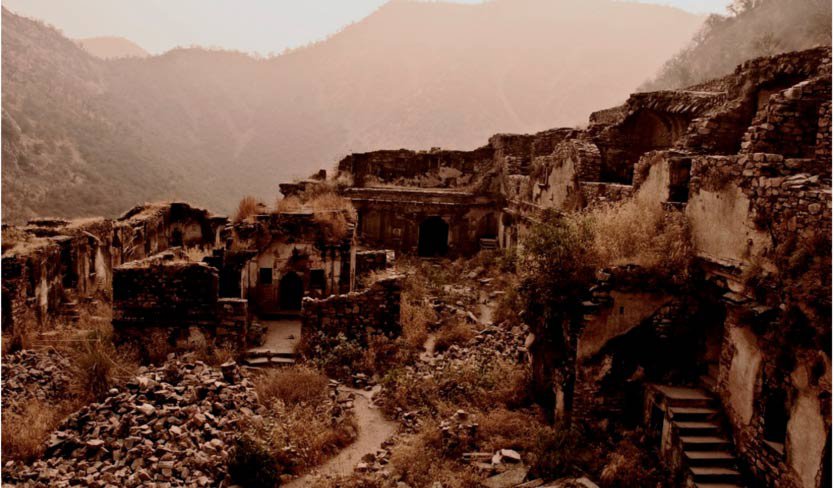 "Me and my friends heard a female screaming from the fort at around 12:30 AM."
I decided to explore Bhangarh Fort with my friends during the night. We reached around 8:30 PM and started walking around the fort. Suddenly, we heard a
female voice shouting from the fort 
at around 12:30 AM. We were scared and horrified. We decided to leave immediately so we ran towards the main gate. Just then, a wall in front of us started crumbling down. We sprinted out of the fort without looking back.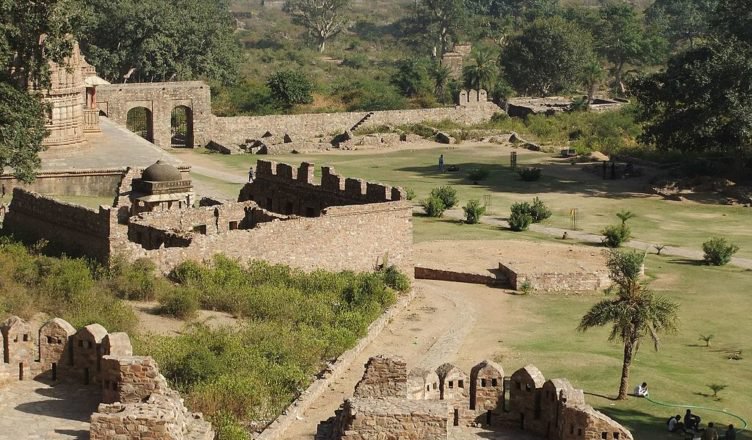 "We saw a man sitting near a window that had iron grills."
We were curious to know about Bhangarh Fort since we had heard a lot of stories, so we decided to go there and check it out ourselves. We reached the fort at around 5 PM but it was closed, but we had come a long way so we decided to enter the fort anyway. We bribed the gate keeper and sneaked in. We didn't experience anything paranormal for at least one hour so we decided to leave. Soon enough, we 
saw a man sitting near a window with iron grills
. He wasn't looking at us. He was zoned out. We tried to take a closer look in the room to see who it was but, just then, my friend said
"Bhenchod! Room ka darwaza nai hai."
The figure smugly smiled at us and we were scared out of our wits. We ran for our lives.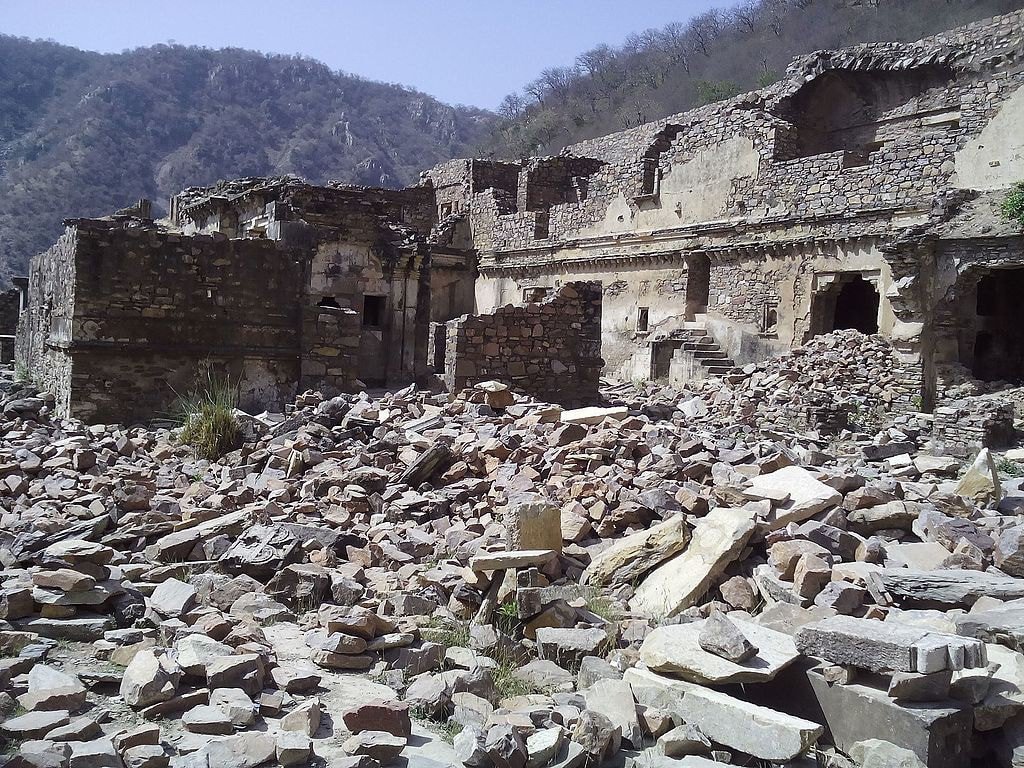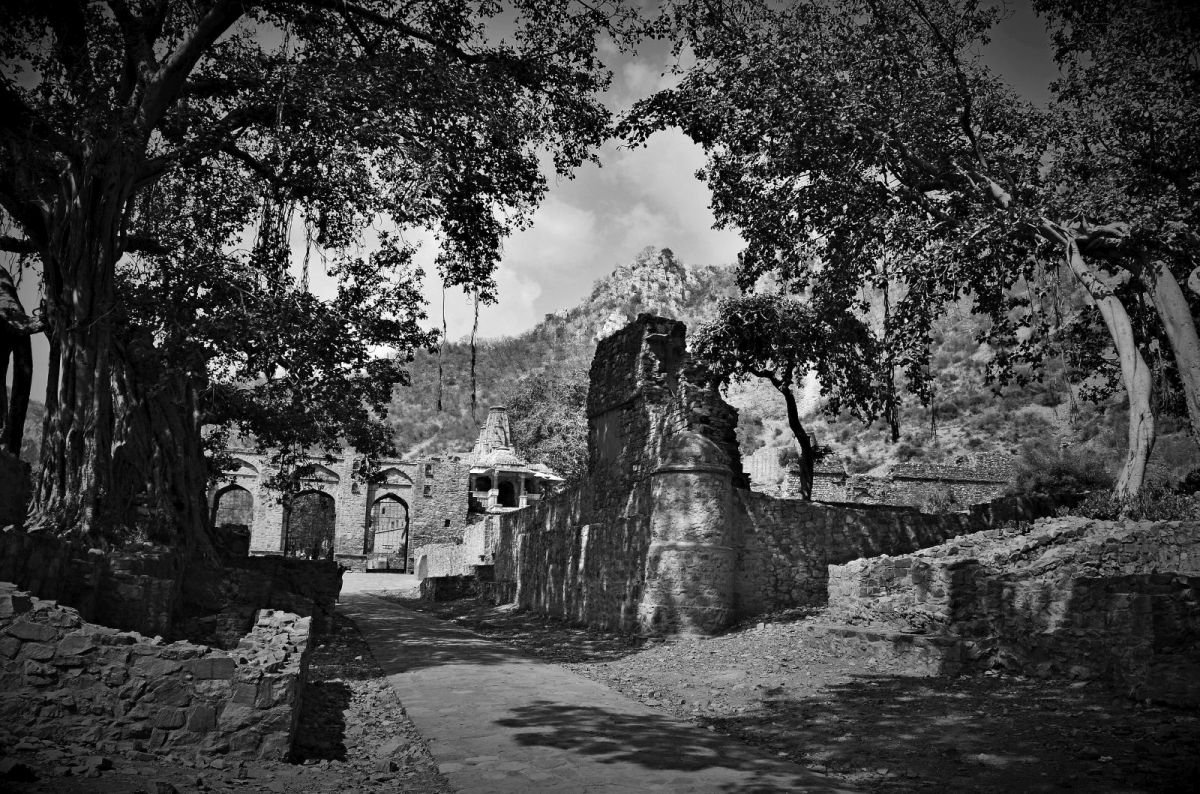 Also, you'll be fascinated to know that all the houses in a 
village near Bhangarh Fort are roofless
. Locals say that whenever they put a roof, it collapses on its own. No one really knows what is the reason behind this but now the people have started living without roofs in this village.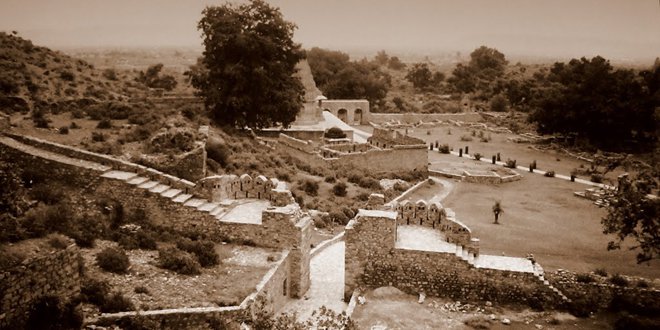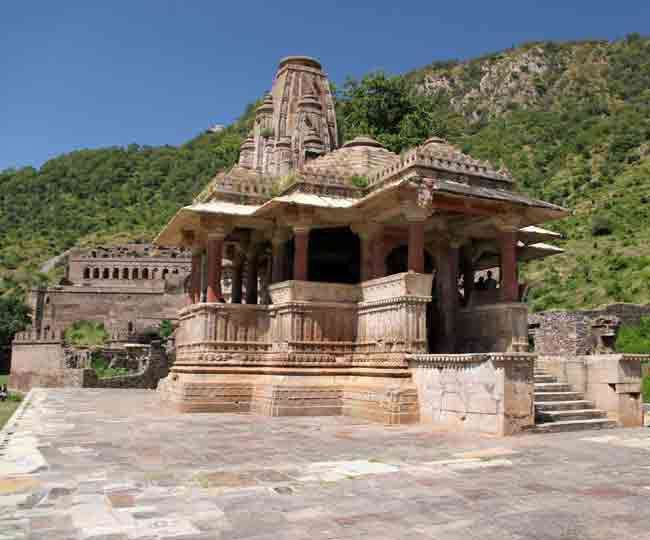 This Fort complex is surrounded by a forest so it is common for the wild animals to venture into the premises. Monkeys, hyenas and leopards are some of the wild animals that have been frequently reported in this area and the Sariska Tiger Reserve is in a close vicinity.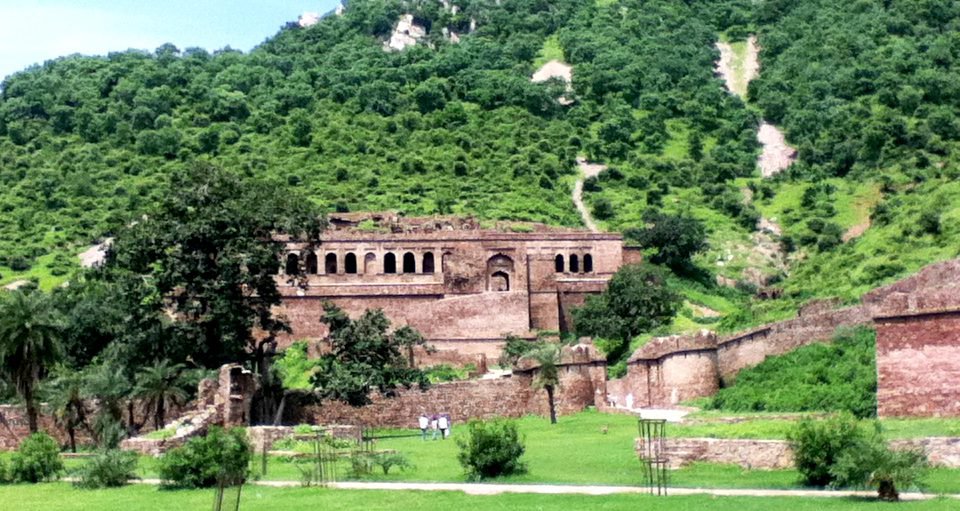 This is also a popular place for
practicing witchcraft and black magic
. Locals believe that
Sadhus
and
Babas
frequently come here at odd hours for this very purpose. You'll find 
bangles, cloth pieces, and nail polish
 thrown around at many spots inside the Fort complex.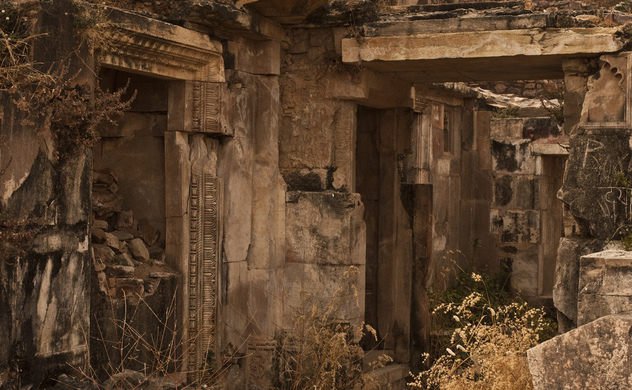 The best time to visit Bhangarh Fort is on a weekday. There are too many tourists and visitors on a Sunday so, keep this in mind if you don't enjoy being in crowded places.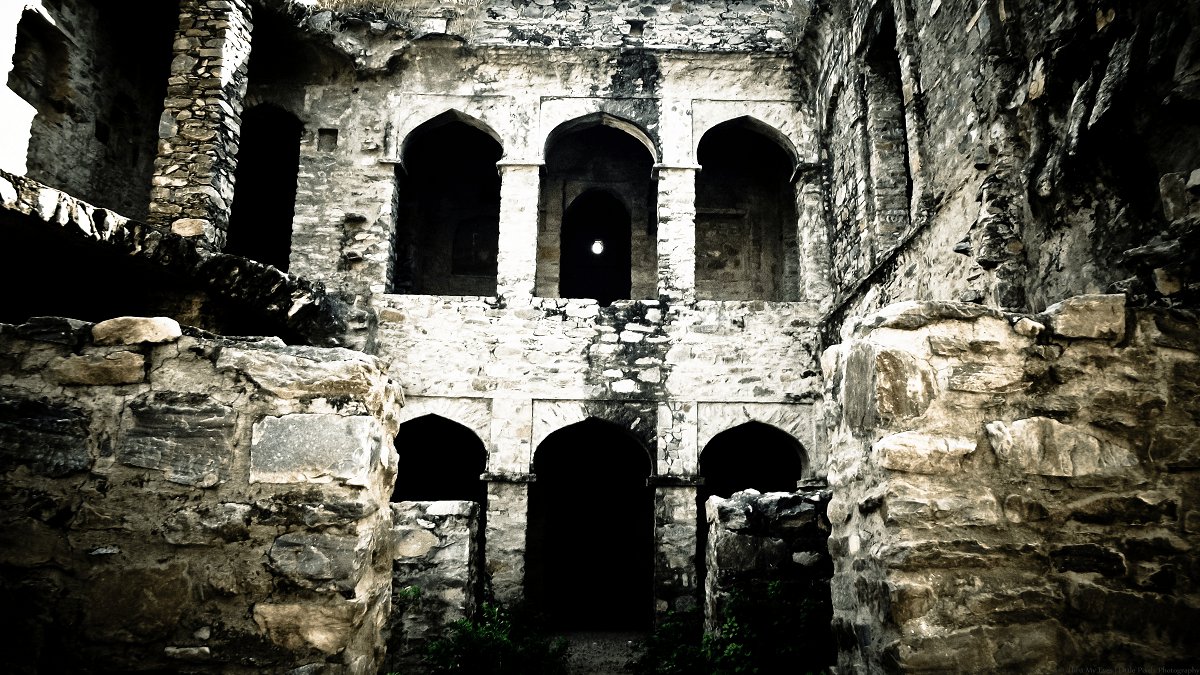 You are allowed to visit this fort between 6 AM TO 6 PM. If you are an Indian, you'll have to pay an entry fee of ₹25 and if you are a foreigner you'll have to pay an entry fee of ₹200. Please note that no one is allowed to stay inside the premises after sunset. Click here to know how to reach this destination.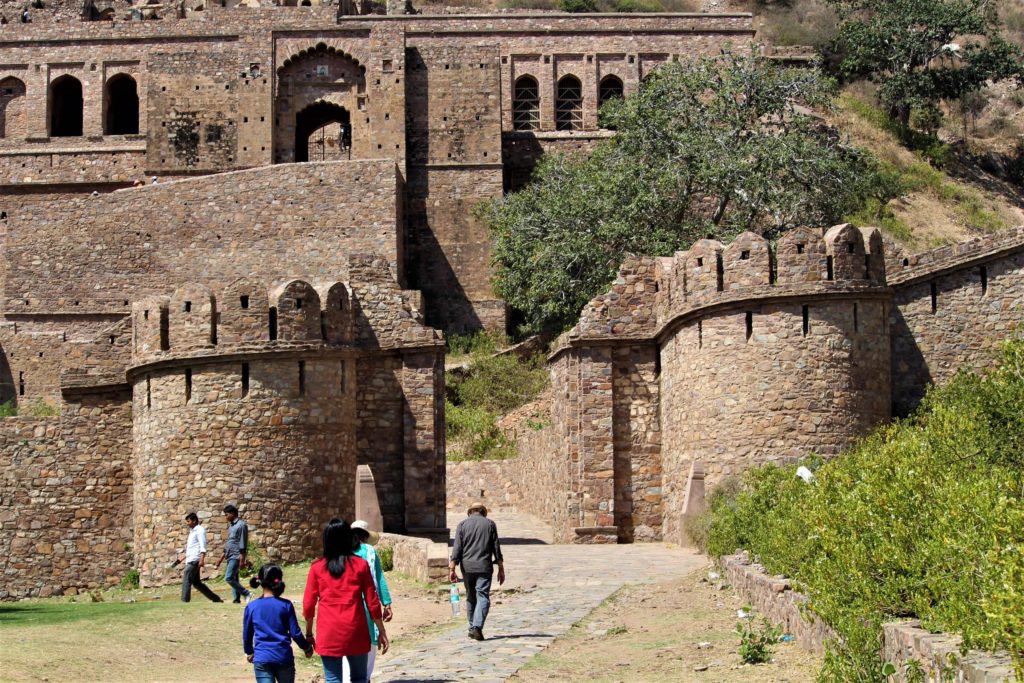 The best option to stay near Bhangarh Fort is Alwar, Jaipur or Sariska. There are quite a few hotels and resorts near Sariska Tiger Reserve but they are a little expensive. There is a small hotel that has recently opened up near Bhangarh Fort by the name of 

Hotel Raj Palace

 that you can checkout. Or you could also check out a few accommodations in Jaipur or Duasa.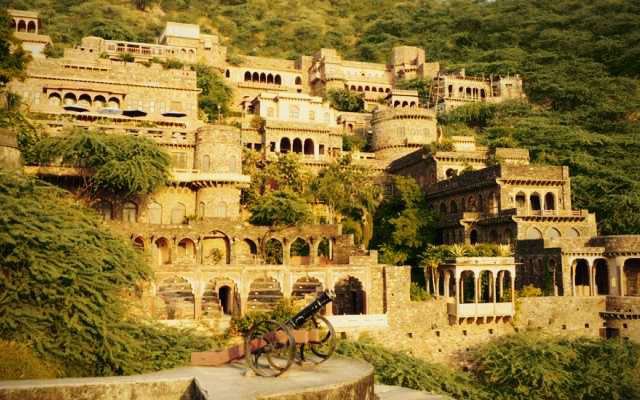 Visit this haunted fort at your own risk.