India has a lot to offer when it comes to reveling in the beauty of nature. Ranging from its rich forests to vast desert covers, snow clad mountains to peaceful riversides, we always find some or the other landscape feeding our wanderlust. And waterfalls are no different.
When the cascading waterfalls emerge from high slopes and embrace the river flowing at its feet, it is truly a beautiful and therapeutic sight. 
Here are some waterfalls from India which will feed your travel bug and make you want to travel there NOW:
1. Dudhsagar Falls, Goa
Translating to 'ocean of milk', this waterfall takes a trip down the hills from 320 meters of height and looks absolutely magnificent. Milky way totally!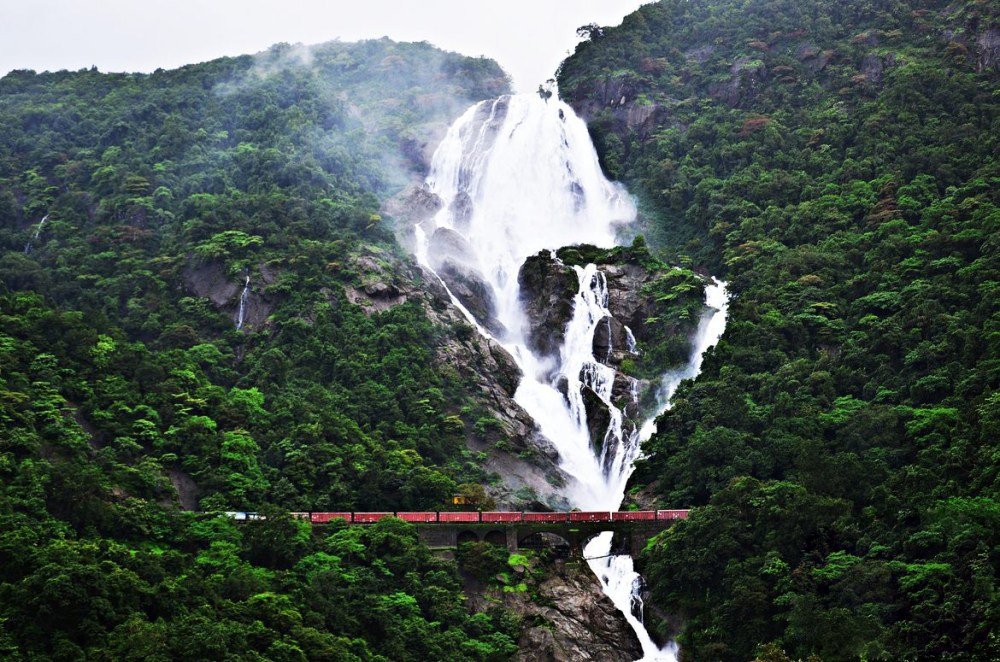 2. Jog Falls, Karnataka
These scenic falls form over the Sharavathi River and fall from a height of 253 meters. These will make you move over the backwaters and lush greenery of Karnataka.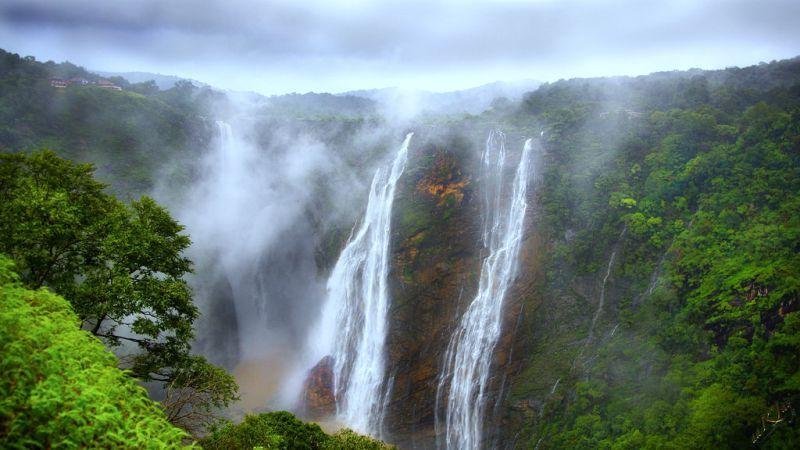 3. Hebbe Falls, Karnataka
Water travels from 168 meters of height here and forms a scenic view that you'll remember for a lifetime. With the surrounding lush vegetation, the waterfalls look spectacular.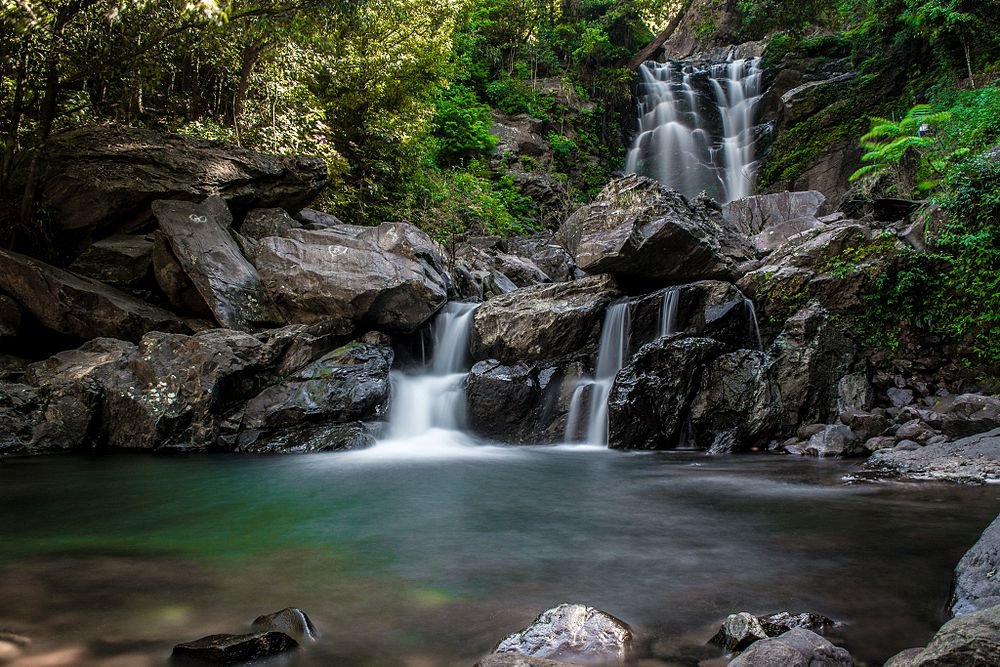 4. Shivanasamudra Falls, Karnataka
Reckoned as one of the best experiences in the state of Karnataka, these waterfalls formed by the Kaveri river are a favorite among nature lovers.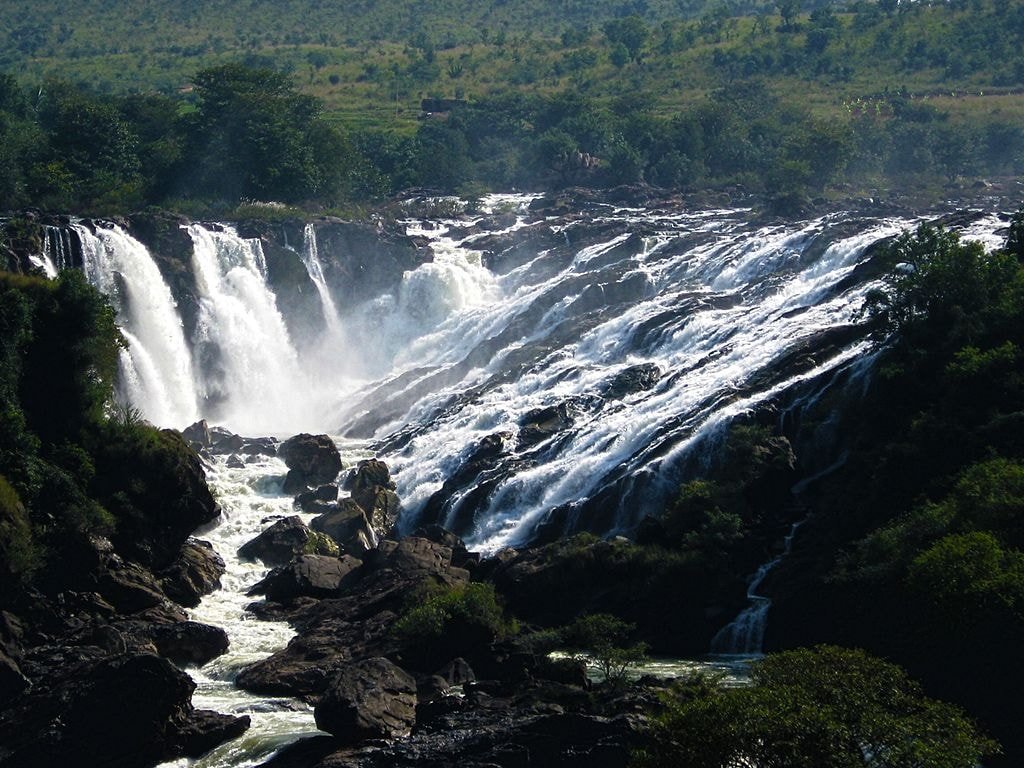 5. Nohkalikai Falls, Meghalaya
Residing near Cherrapunjee, this is the tallest plunge waterfall in India falling from a height of 340 meters. The serenity of this place can make any soul find peace and rejoice in its beauty.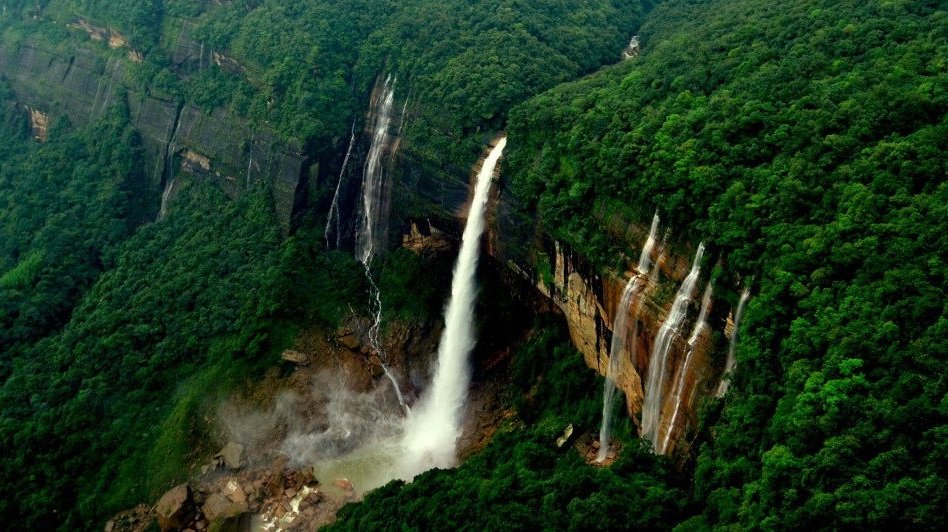 7. Kynrem Falls, Meghalaya
Trickling down a path of 305 meters, these falls reside inside the Thangkharang Park. You can plan a full day outing to this place to make the most of its amazing views.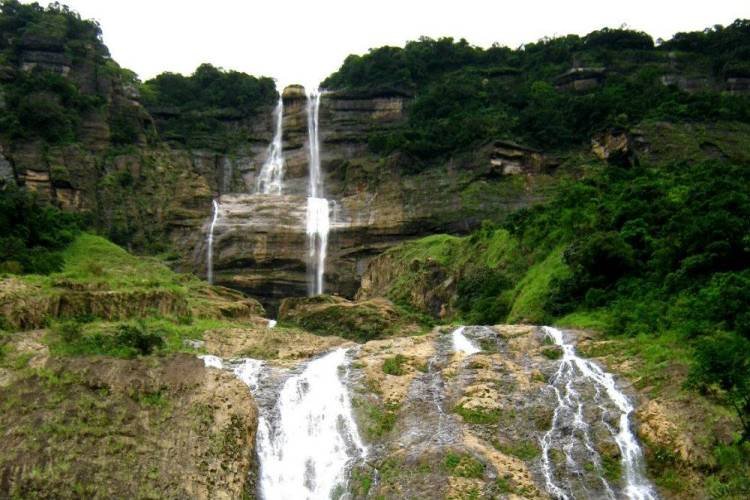 8. Soochipara Falls, Kerala
The three-tiered waterfall resting amidst deciduous and evergreen forests is a place in the lap of nature in its true glory, tranquility and beauty.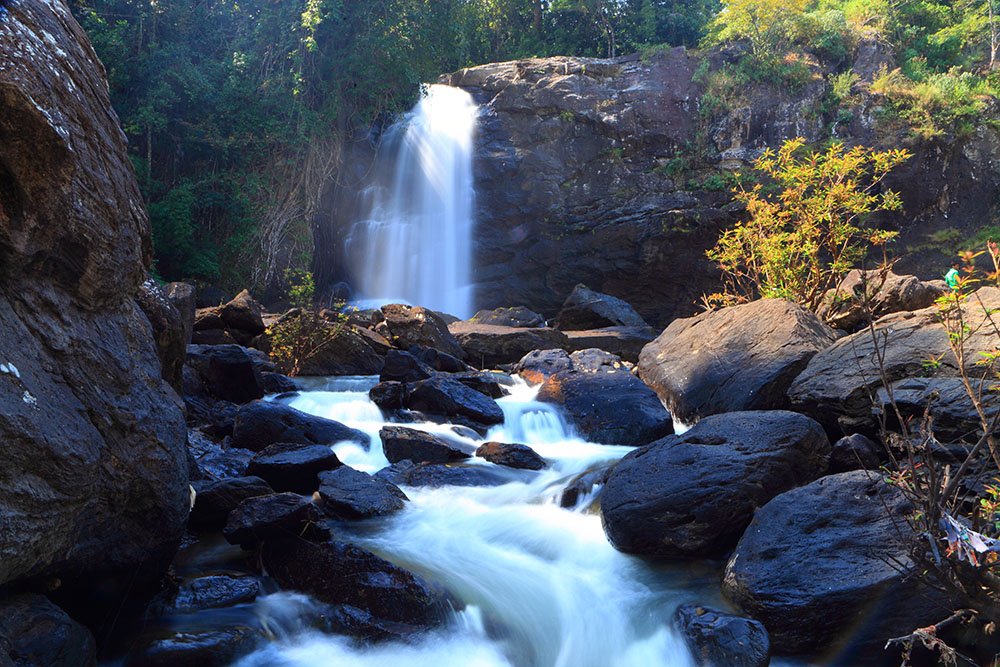 9. Athirappilly Falls, Kerala
Befittingly called the 'Niagra Falls of India', these waterfalls form on Chalakudy River. A raging tourist site and a staple for Bollywood shoots, these falls look right out of a fairy tale location.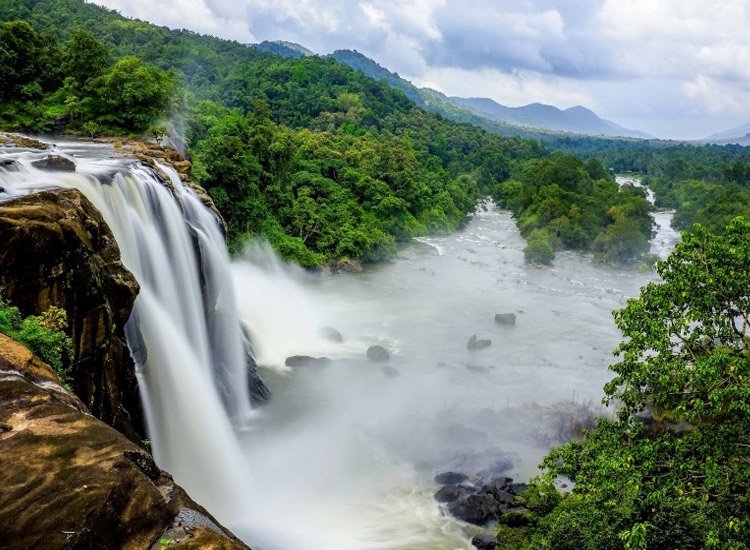 10. Kempty Falls, Uttarakhand
A booming tourist spot in Mussoorie, the silvery water of these falls looks absolutely rewarding in every season. Truly a sight to behold!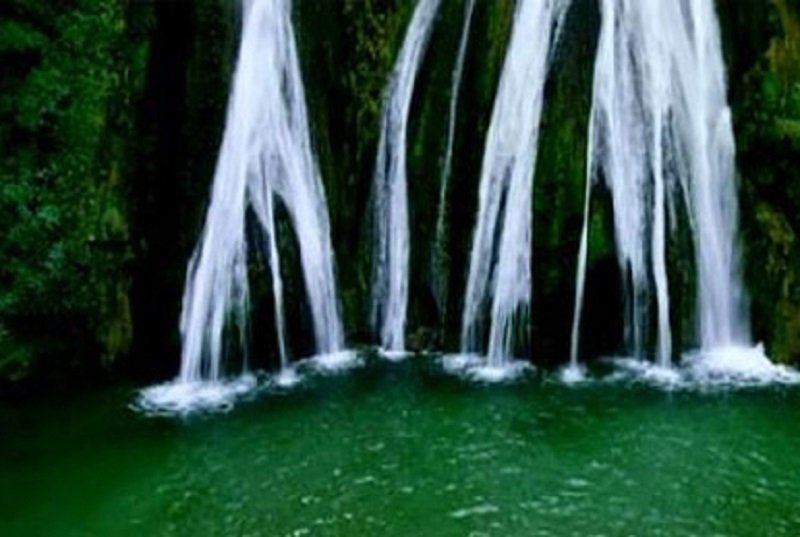 11. Bhagsunag Falls, Himachal Pradesh
The rolling water here cascades into a pool with a stony bed. A perfect amalgamation of rocks, flora and water body, your camera will fall in love with these falls.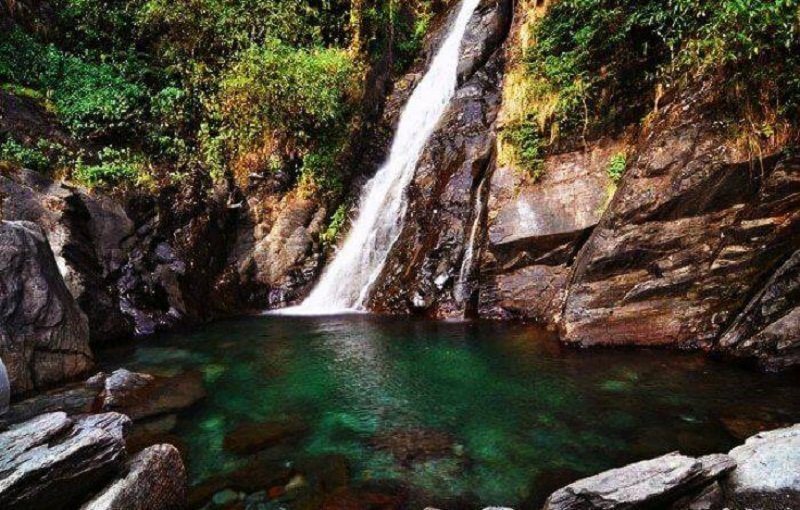 12. Sissu Falls, Himachal Pradesh
A unique waterfall lying beneath the unmissable greenery of the widespread mountains in the North, this one is a little explored gem hidden in the hills.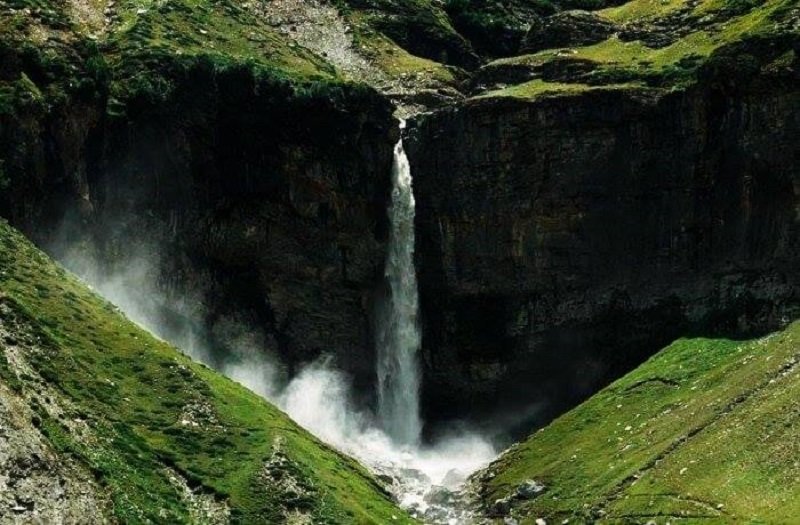 13. Satdhara Falls, Himachal Pradesh
A fusion of seven stunning streams of water, these falls look absolutely magical and are a must visit for all the nature enthusiasts.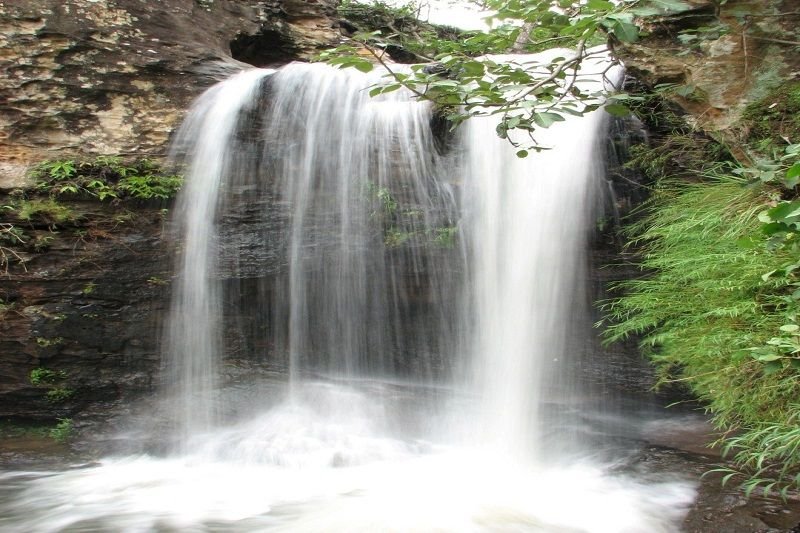 14. Rudra Nag Falls, Himachal Pradesh
The graceful descend of these falls in the placid meadow of Rudra Nag is undoubtedly one of the best parts of the Kheer Ganga trek. Who wouldn't want to spend some quality time here?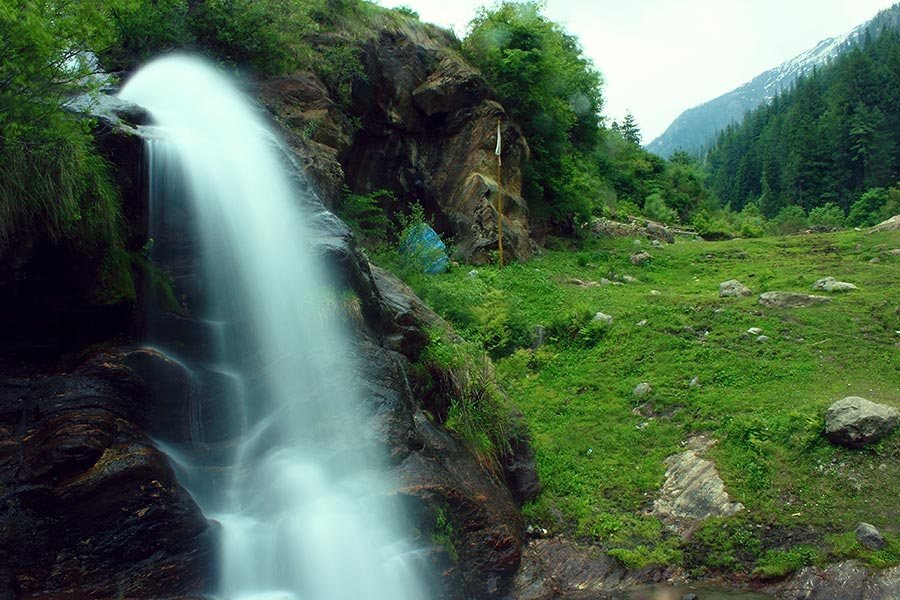 15. Dhuandhar Falls, Madhya Pradesh
Reckoned as the smoke cascade, these falls form on the Narmada river and look absolutely incredible due to the ferocious flow of water resulting in white smoke.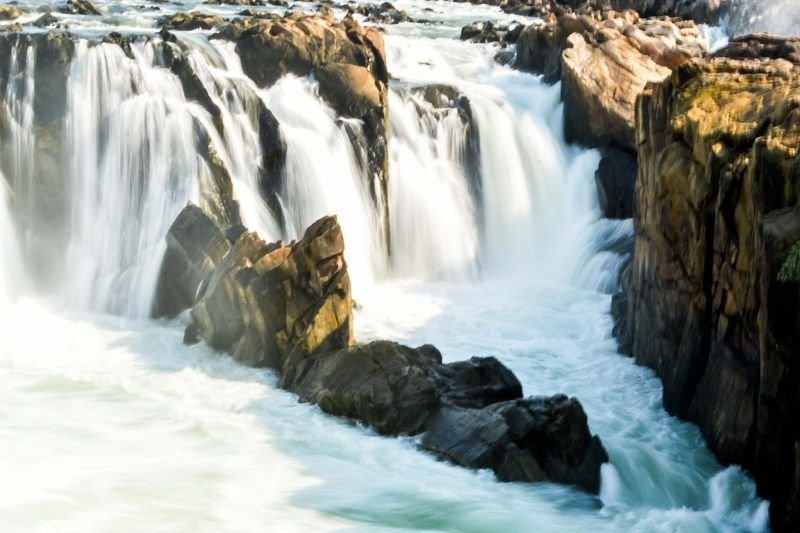 16. Bhimlat Falls, Rajasthan
Merely 60 meters high, these falls are pleasing and accredited for their existence in the land of scorching heat and inhabitable deserts.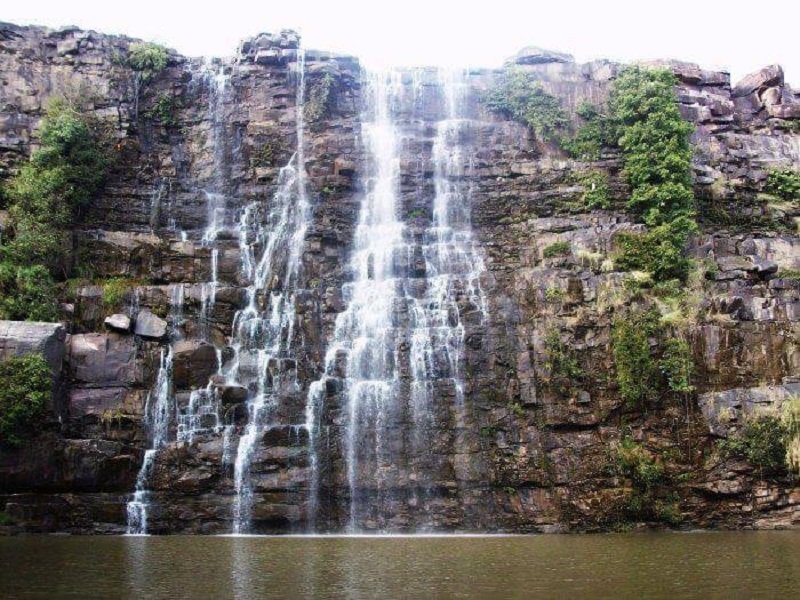 17. Courtallam Falls, Tamil Nadu
A marvel for onlookers, the falls emerge from a height of 167 meters and split into different streams as they descend, creating an astounding view.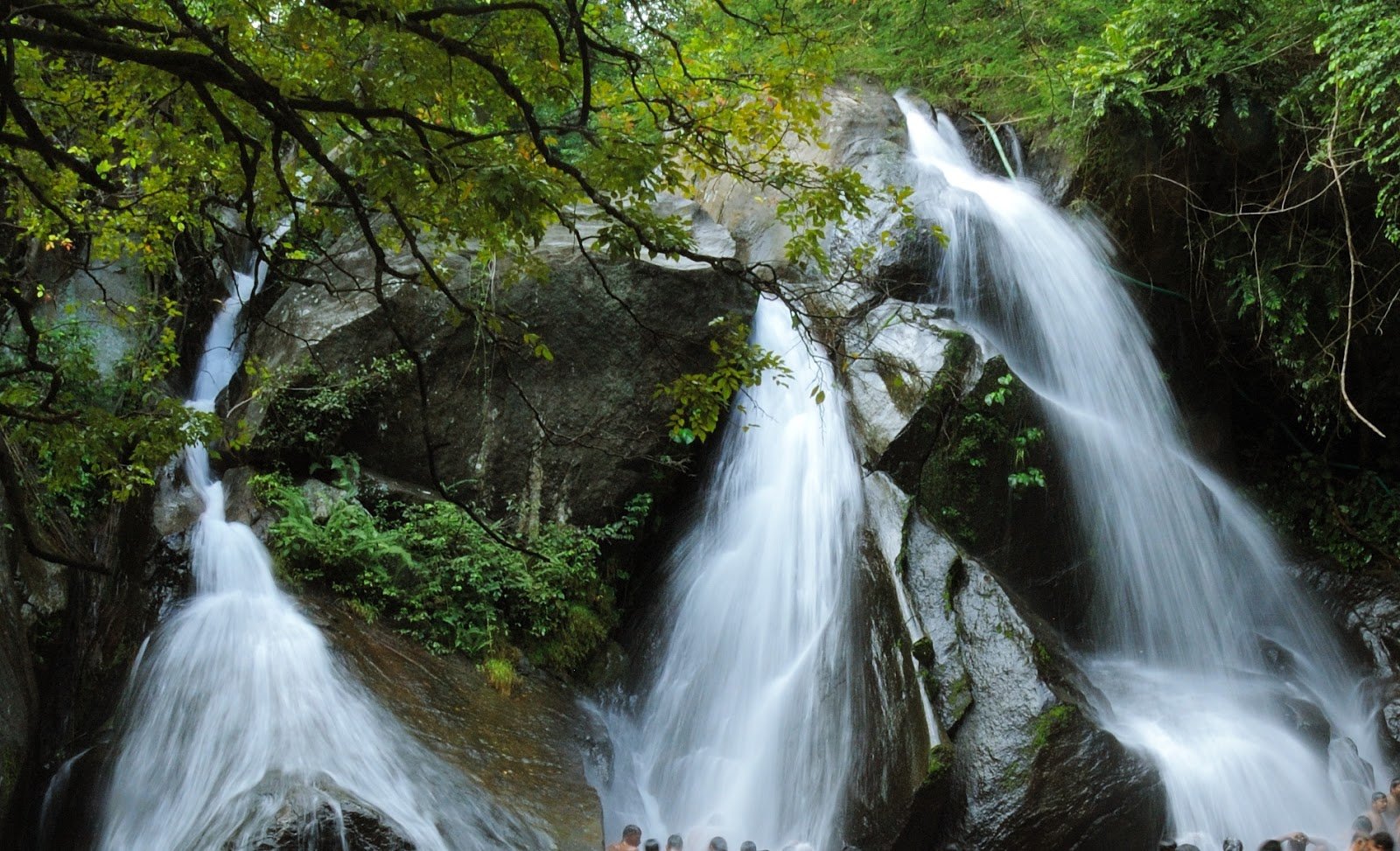 18. Chitrakote Falls, Chattisgarh
The series of falls is merely 30 meters high, but guarantees extraordinary view due to its wideness, which is the most in India. Looks breathtaking, doesn't it?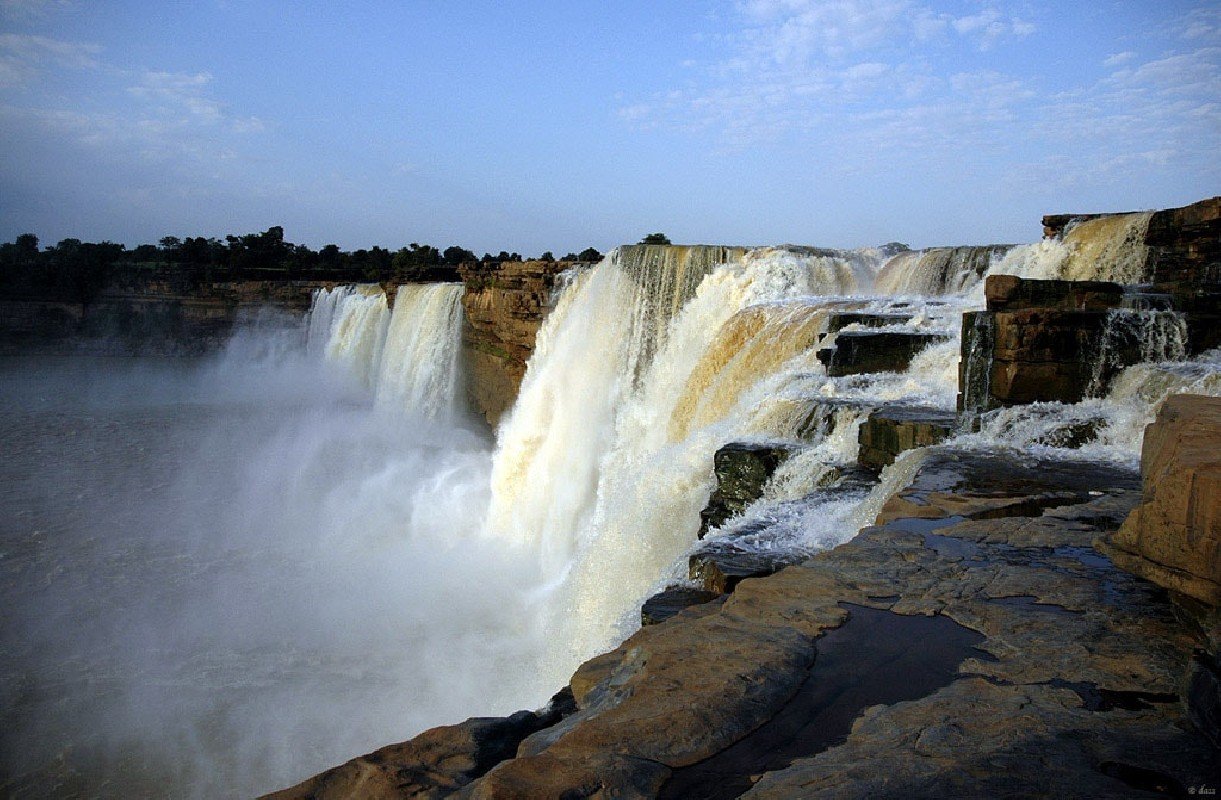 19. Amrit Dhara Falls, Chattisgarh
Surrounded by dense forests, these falls lie in recluse boasting of their natural beauty. Little known and less visited, it's time to add this to your travel list.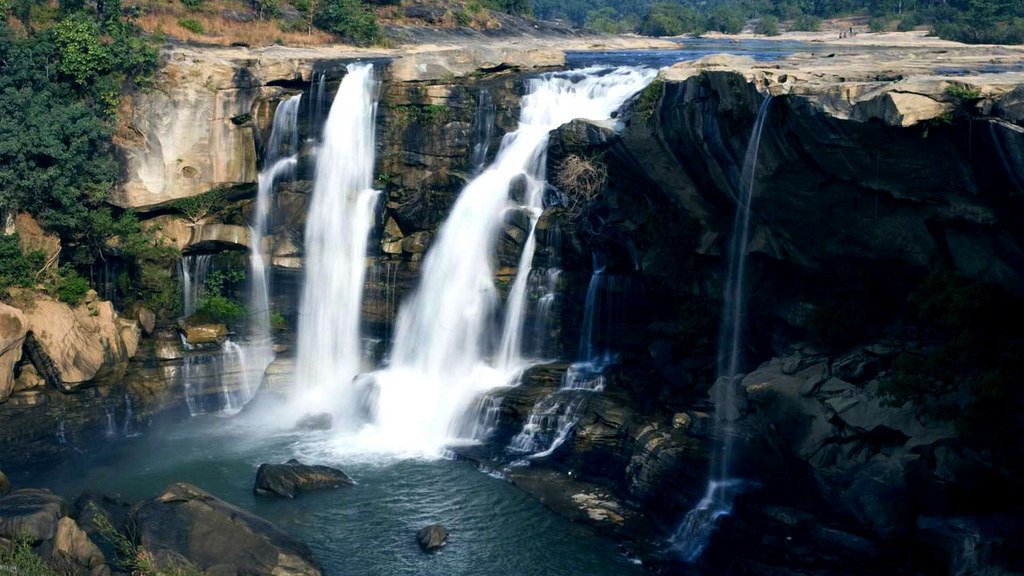 20. Hogenakkal Falls, Tamil Nadu
Nestled amidst the Melagiri Hills and dropping down from an elevation of about 250 meters, they feel like a rendezvous in heaven.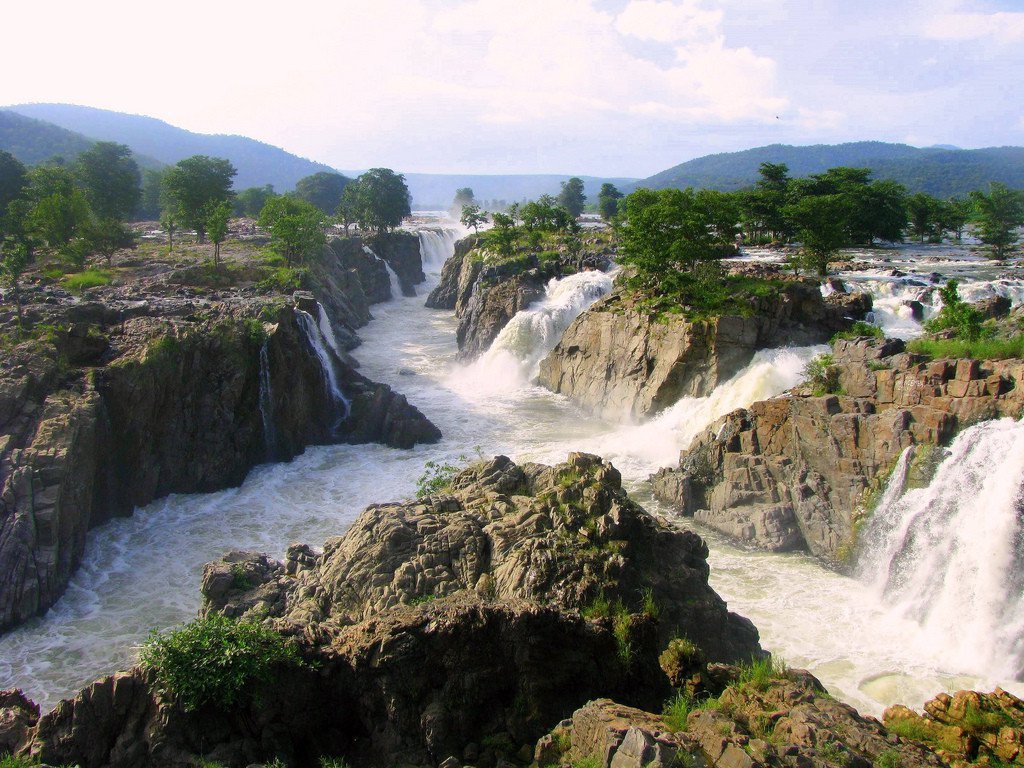 21. Kune Falls, Maharashtra
The waterfall descending from a height of 200 meters and traversing on three tiers is a popular sightseeing spot in Lonavala, Pune. I could blissfully spend the entire day here.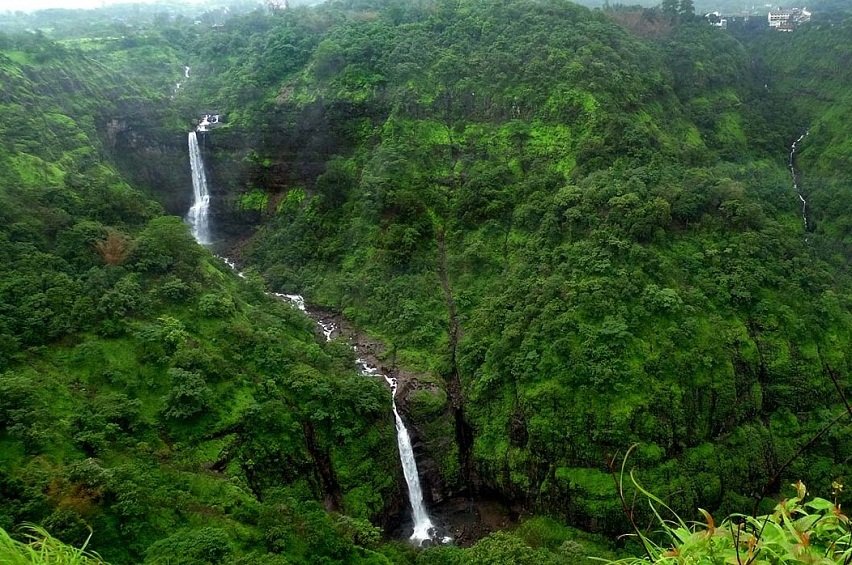 22. Talakona Falls, Andhra Pradesh
These have a fall of 82 meters, that is the highest in the state. The background and surroundings of the place form a sight which is bound to evoke awe and endless admiration.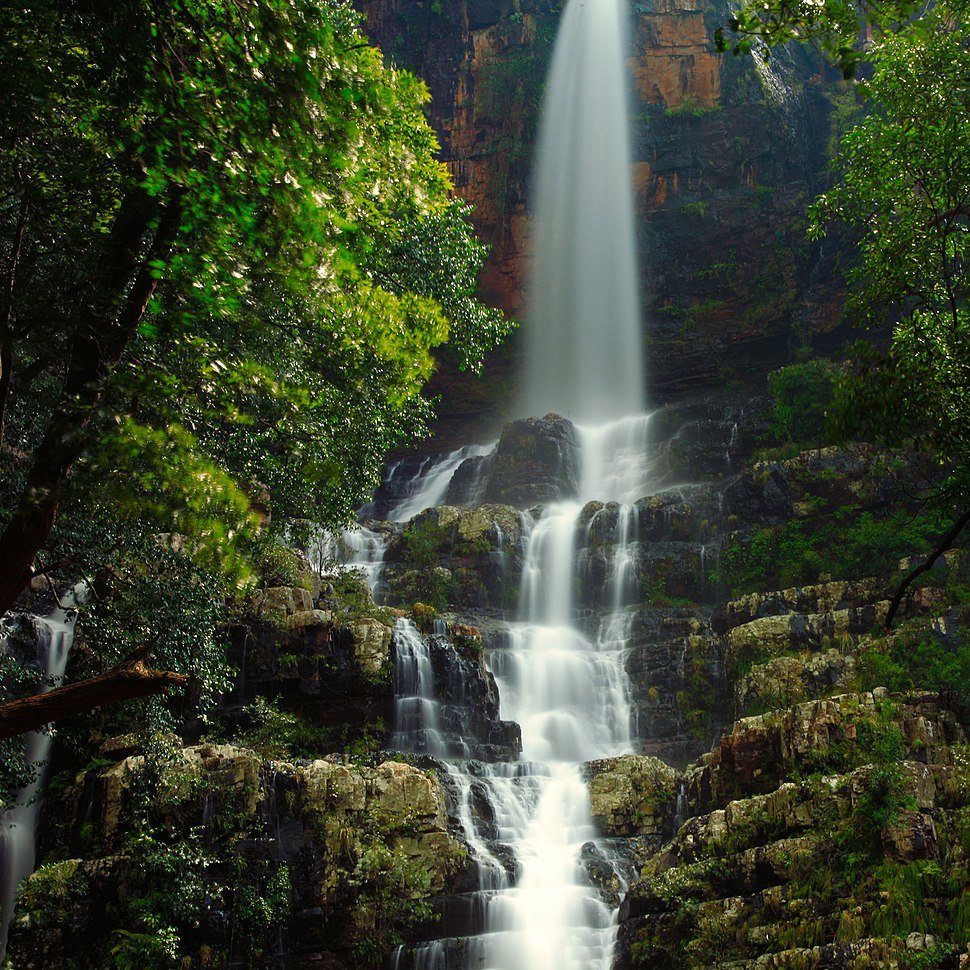 23. Iruppu Falls, Karnataka
The natural beauty of this place is unrivaled and these falls of 52 meters just add to the appeal of the spectacular destination of Coorg. So when are you going there?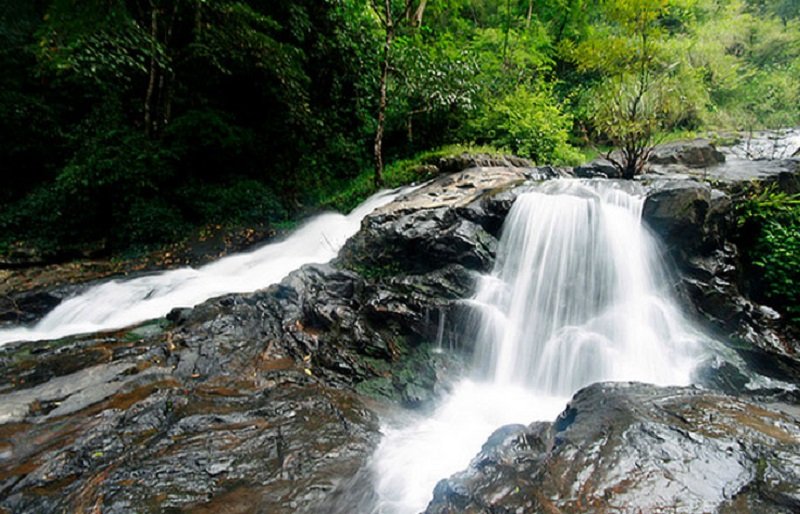 24. Jang Falls, Arunachal Pradesh
The picturesque 100 meter high waterfalls are not only an attractive tourist spot, but also provide electricity for the residents there. Do check this out whenever you visit Tawang.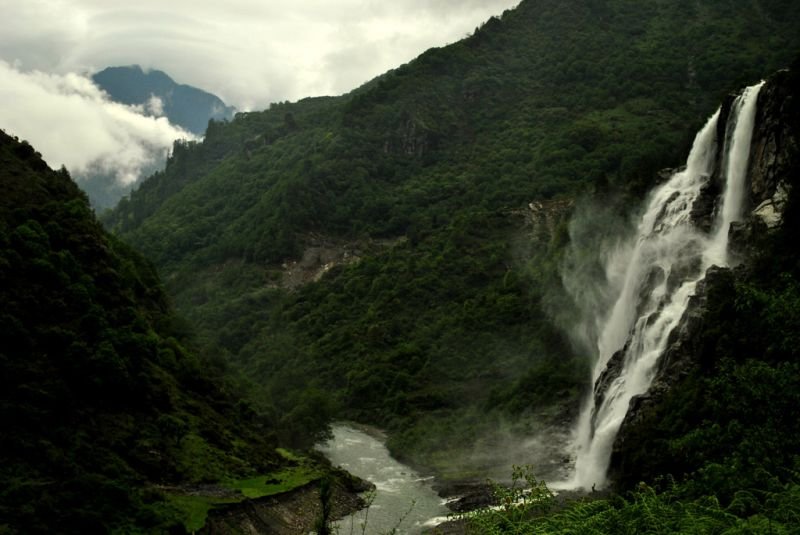 25. Thosegarh Falls, Maharashtra
Engulfed in plush greenery, the vistas of these falls are beyond imagination. The sight has falls of varied heights that will definitely leave you mesmerized.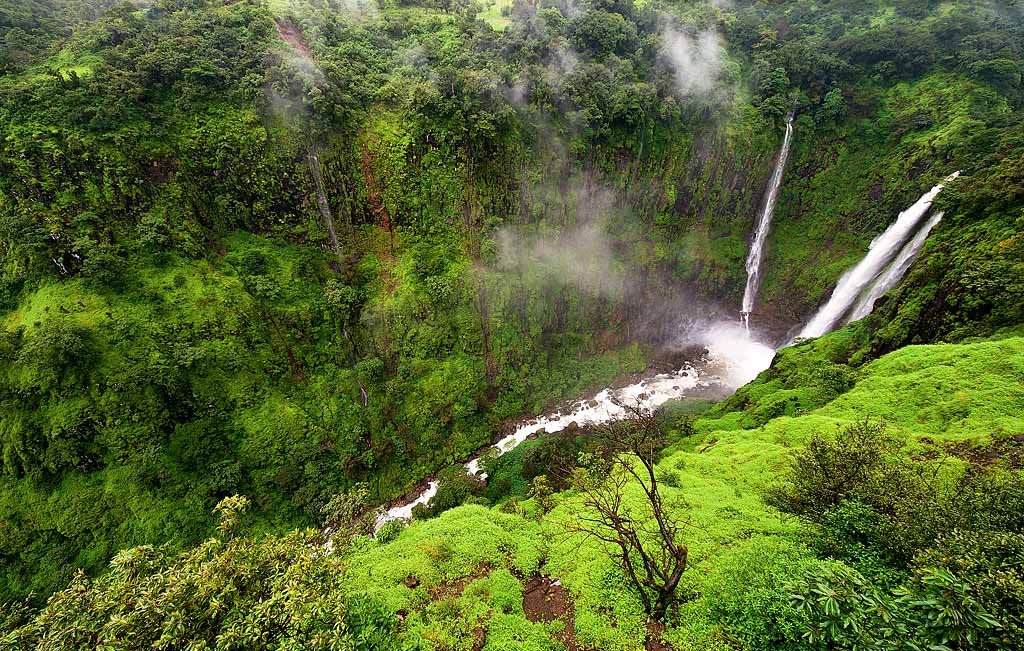 Ready for an experience of pearly gates to paradise?