As soon as you enter Chandigarh, you realise why it's referred to as the City Beautiful. The air is better than most tier 2-cities, there's a plethora of greenery and the cleanliness is something that has now become rare in our country. This quaint little town is peaceful and brewing with excitement at the same time. The food is rich with the goodness of ghee, butter and everything Punjabi. 
The dream town of Pandit Jawahar Lal Nehru, the city born out of the dreams of this visionary has been aptly called the most remarkably ideal city by BBC writer Jonathan Glancey. 

In 1947, when Pakistan and India partitioned, Punjab too bore the brunt of division. With Lahore now in Pakistan, Chandigarh was decreed to be made. A modern city that would perfectly balance the new and the old; a city that would offer peace and a new social order, a city that would hold on to its tradition, yet embrace the fast-paced developmental changes. This was to be the first planned city of India.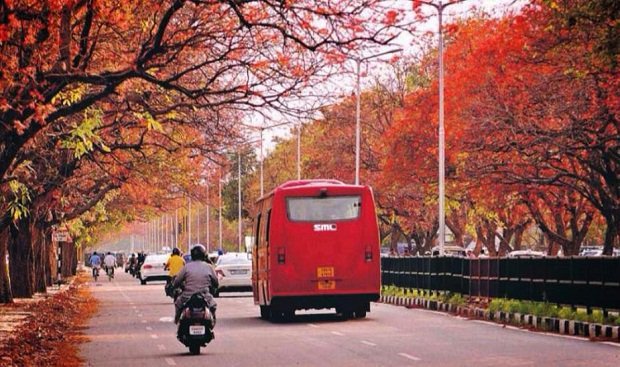 Le Corbusier, a renowned Swiss-French architect, was commissioned to take on the Augean task of designing the ideal city. Corbusier designed the city with the utmost precision, keeping in mind the functionality as well, making use of the natural edges formed by the hills and the two rivers to give the city its urban-form. 
Most of his architecture reflects the idea of a city that Nehru envisioned, he designed the Palace of Justice-the High Court of Chandigarh, a beautiful building that perfectly blends the modern and the cultural element.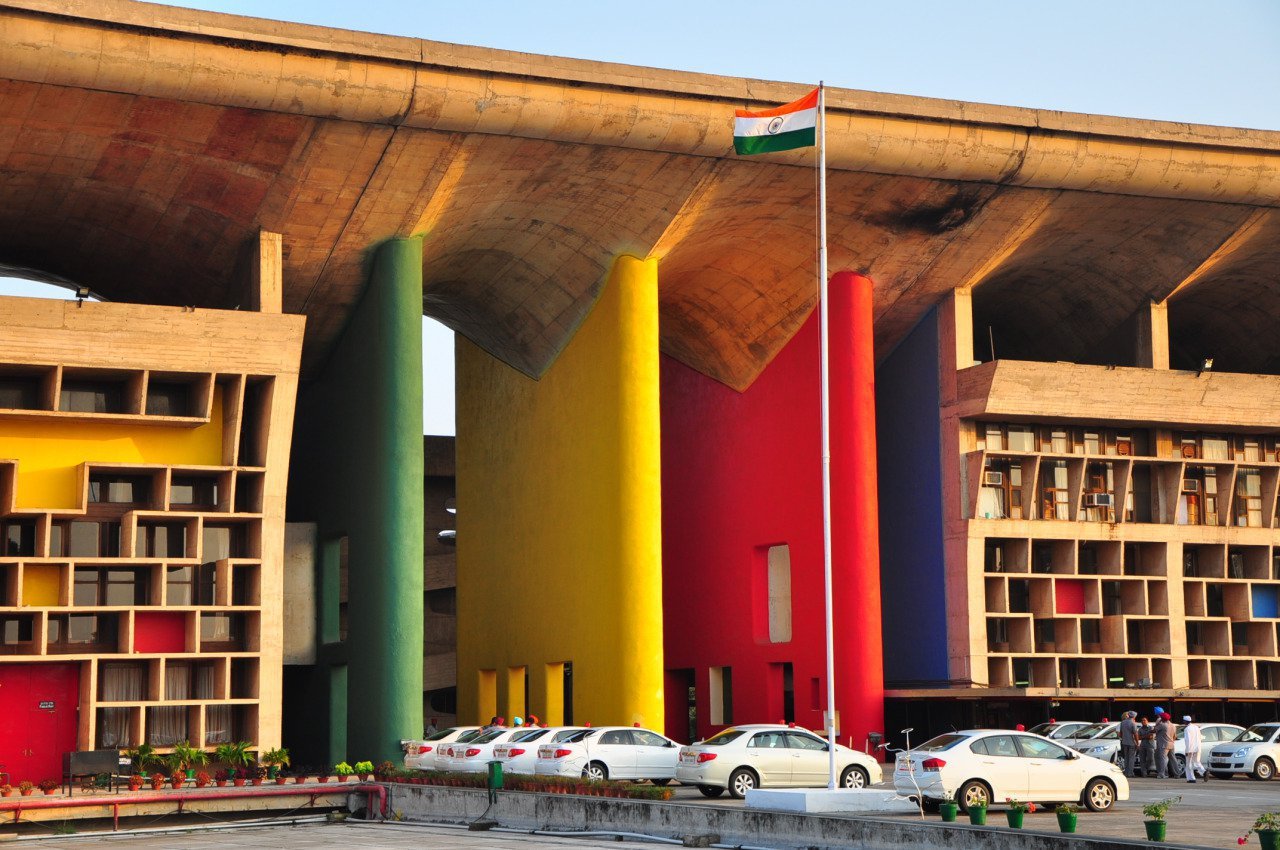 The open hand monument, designed by the architect stands as the symbol of openness of ideas, peace and unity, upon which the city was built.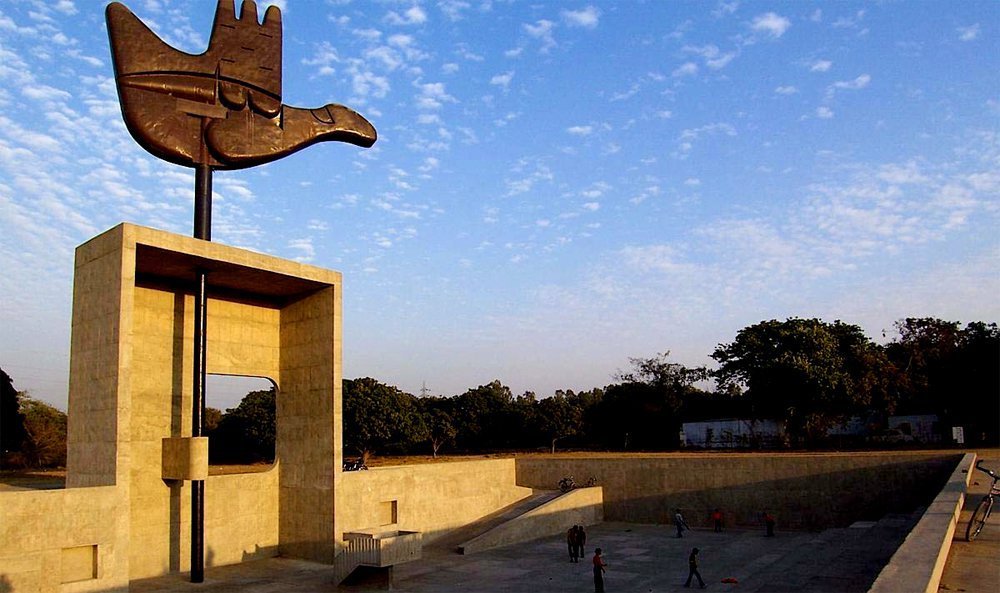 The Gandhi Bhawan is another piece of art in architecture. Although created by Le Corbusier's cousin, it was build on the same lines as all of his previous works in the city.
The Sukhna lake, a rain-fed lake, was built by damming the Sukhna Choe and is breathtakingly gorgeous. The place offers peace and tranquility to the people of the city and is the perfect place for nature lovers.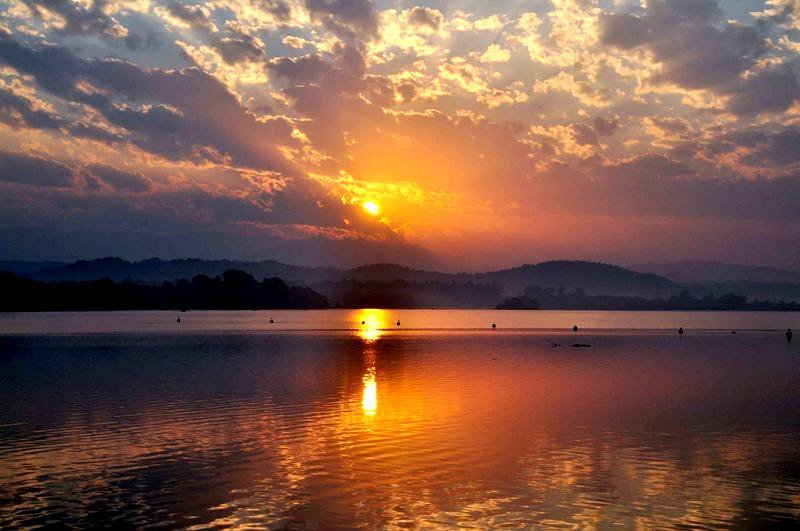 The Sukhna lake and Sector 17 are so culturally different, yet they somehow come together to form this harmonious whole that offers everything it promises.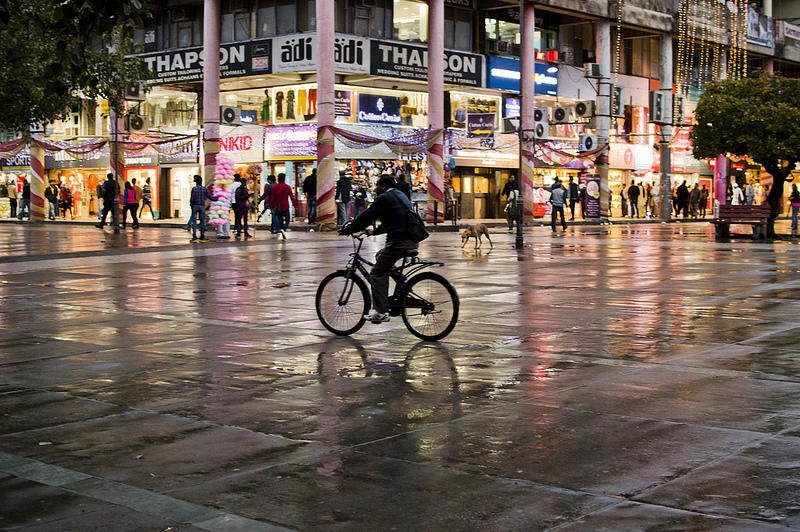 What truly captures the spirit of the city is its people, who are extremely friendly, and polite unlike the brazen kinds that they are made out to be in misleading Bollywood movies. The city boasts of being a cosmopolitan one along with the serene calmness in the structure and the people. A city that perfectly juggles between tradition and modernity. 
Definitely sounds like the perfect city, doesn't it?