London, Paris, New York – the big daddies of the international tourist clientele so to speak. These places are all wonderful and vibrant and full of pizzazz. What if you're a little broke though, but you still want to travel the world? Luckily enough, there's a lot of first class second cities in the world.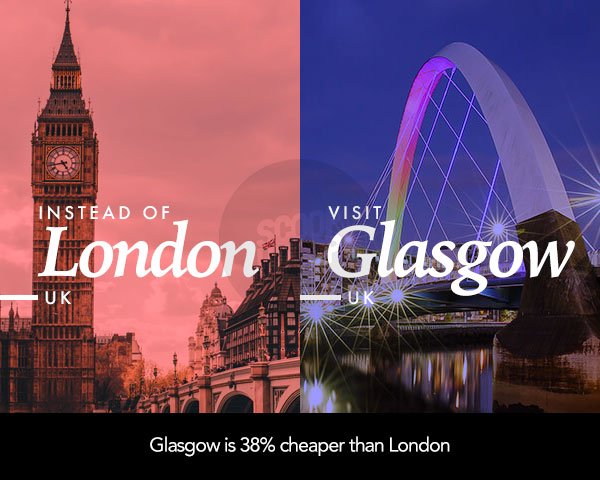 Apart from the largest and most highly efficient mass transport network in the UK, Glasgow's also got great nightlife and some stellar shopping options. It's at a smaller scale than London, but that also means it's much easier on the pocket. In fact, London is 61% more expensive than Glasgow.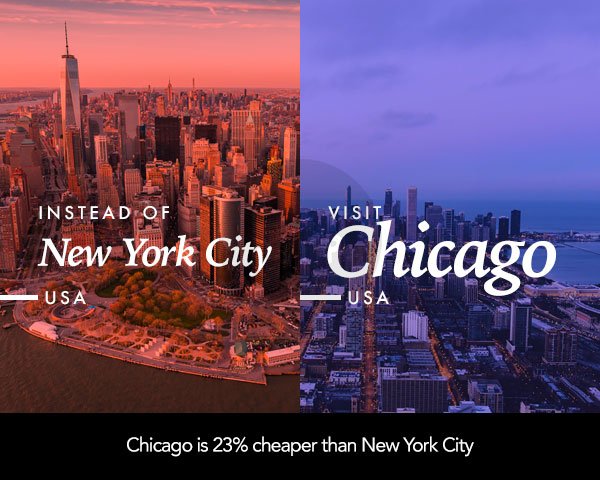 The Big Apple vs. The Windy City. While there's nothing quite like New York, Chicago definitely comes close. It's got high-rises, plenty of activities and even more people. It's also 23% cheaper than New York City.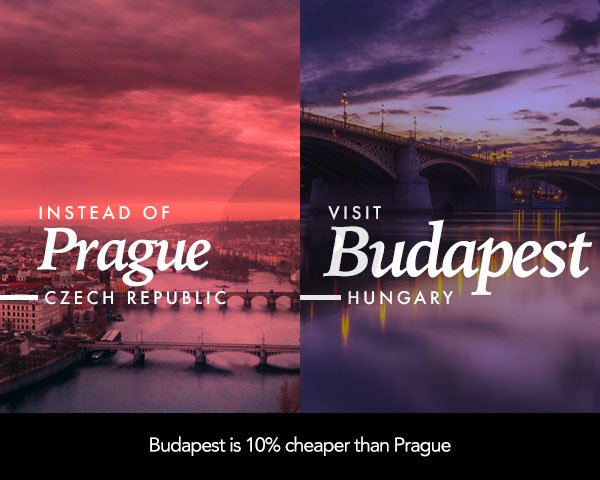 The similarities between Prague and Budapest are numerous and varied. They're both split by rivers which offer stunning views, both have elegant bridges and castles and they both house charming town squares. However, Hungary is not part of the eurozone, and that makes it automatically cheaper than Prague.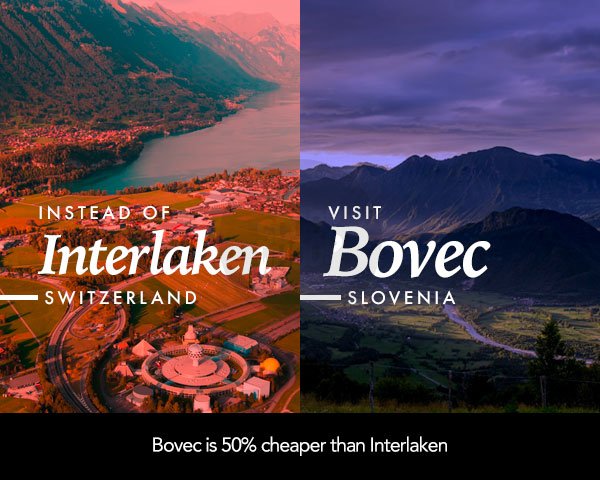 Bollywood might love shooting every second movie in Interlaken, but for the rest of us living without the golden goose, Bovec can be just as satisfying to visit. Located in Eastern Europe, prices are less than one-third of what you'd spend in Switzerland, and it's got more natural beauty per square meter than your camera can handle.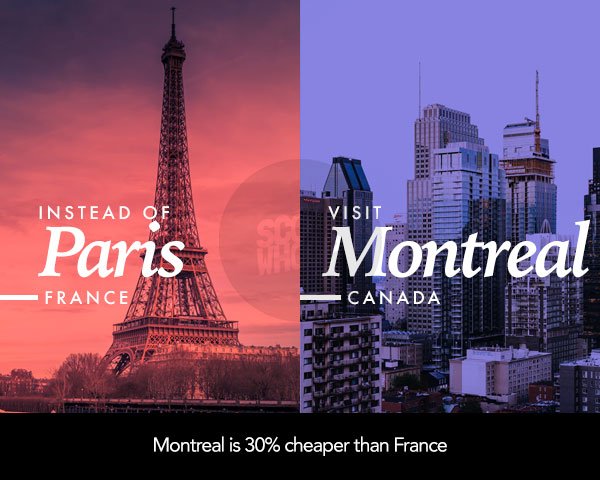 The city of burning love can also burn a hole in your wallet and be a complete tourist trap. Consider going to Montreal instead, they speak French, have authentic Parisian patisseries and a rich cultural heritage to boot.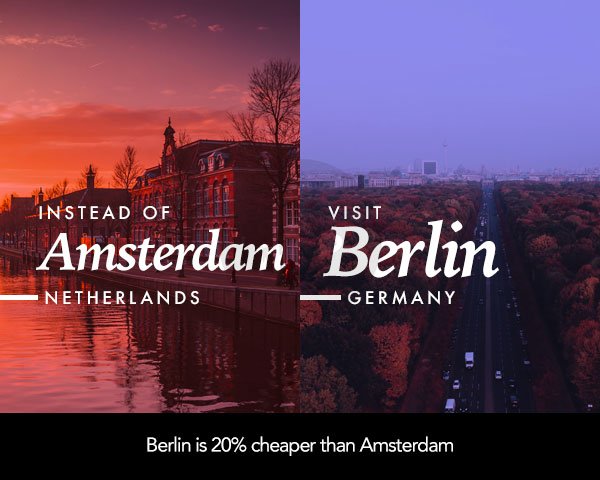 Not only is Berlin rich in culture and history, it's also famously receptive to individuality and outright quirkiness. Apart from that, it's also cheap as far as capital cities go.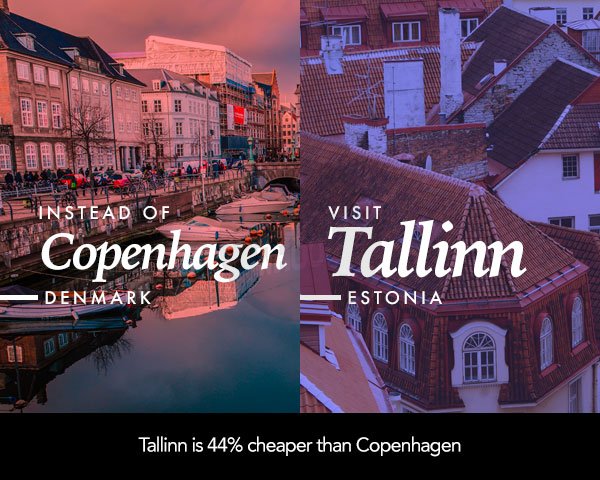 Both of these places are the cultural hubs of their respective countries. Tallinn is a lot less popular however, despite its charming cobbled streets and old school cafes. It's also way cheaper.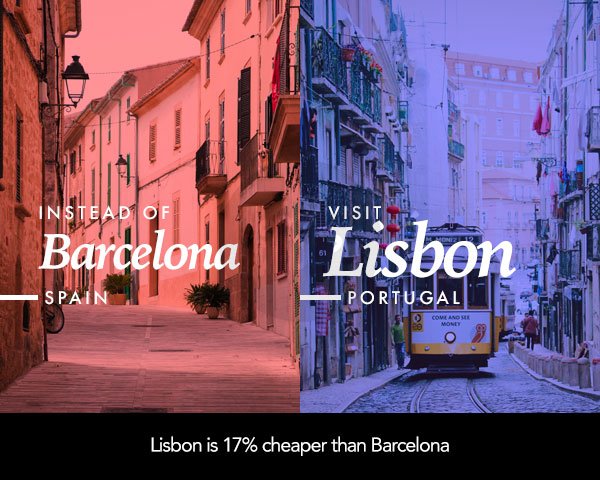 Barcelona is slowly getting overrun with tourists, but if you're pining for narrow winding streets and charming architecture, Lisbon is a pretty good bet, not to mention cheaper.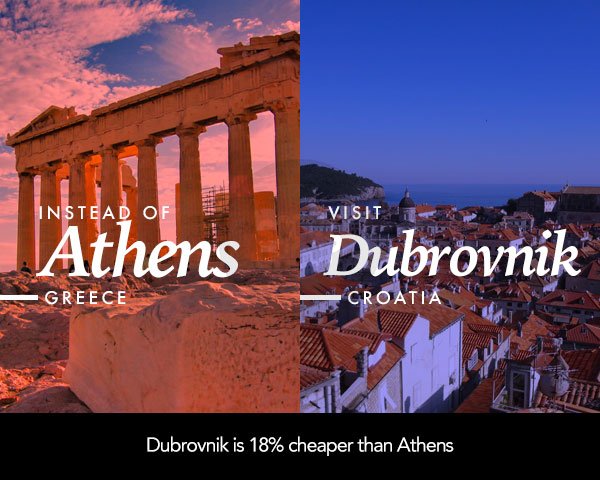 Dubrovnik, fronting the pristine Adriatic Sea and home to well preserved baroque architecture, is a great counterpart to the historical magnificence of Athens. Also, the hotels are less expensive!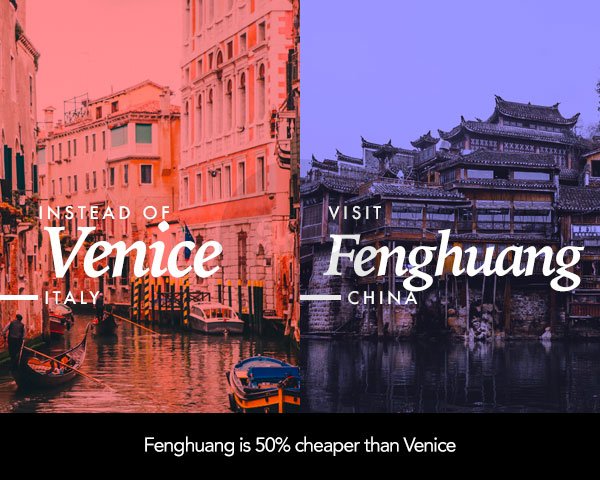 The magic and water-fed charm of Venice is not easily replicated, but Fenghuang in China is a canal city that comes close. Water flows freely through this ancient mountain city that looks more like a page out of an Orient manuscript than a real entity.
Travel world-wise.