I'm not judging anyone who has an affinity for heights, and it might sound so because of my personal prejudice with heights and uncontrollable acrophobia. But highline enthusiasts really have a knack of fucking with a perfectly good day with photographs showing them sliding across ropes over a few hundred feet drop. Now imagine these guys dangling on the rope in their cosy little hammocks, just a slight gust away from rolling over to their death. We're talking about a whole festival full of these ridiculous nut jobs.
And this is what the highliners get to see during festivities at Monte Piana.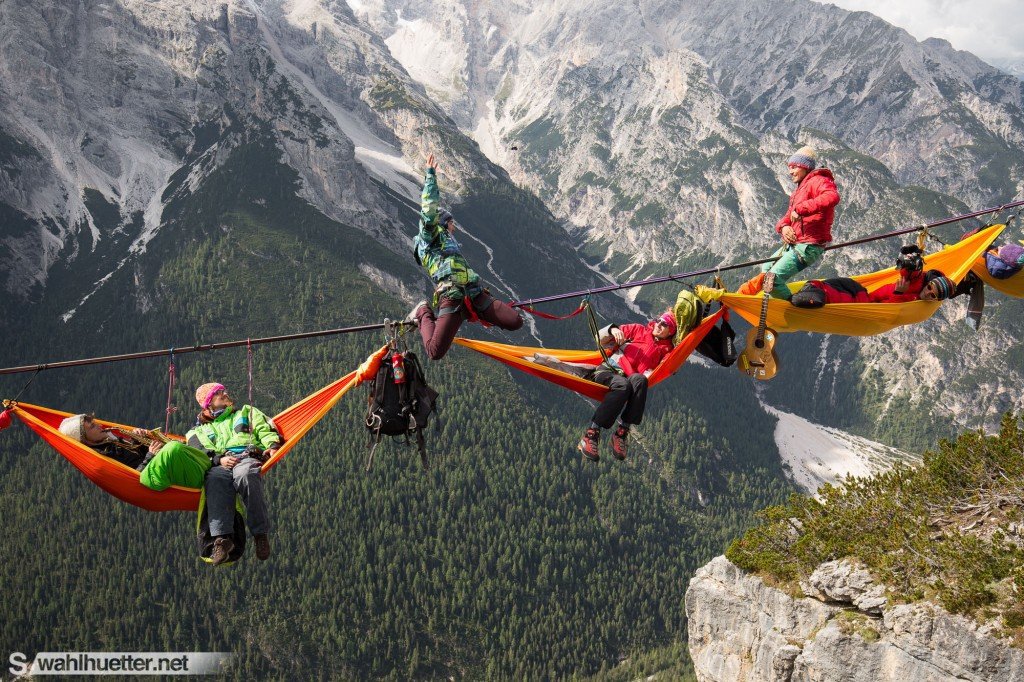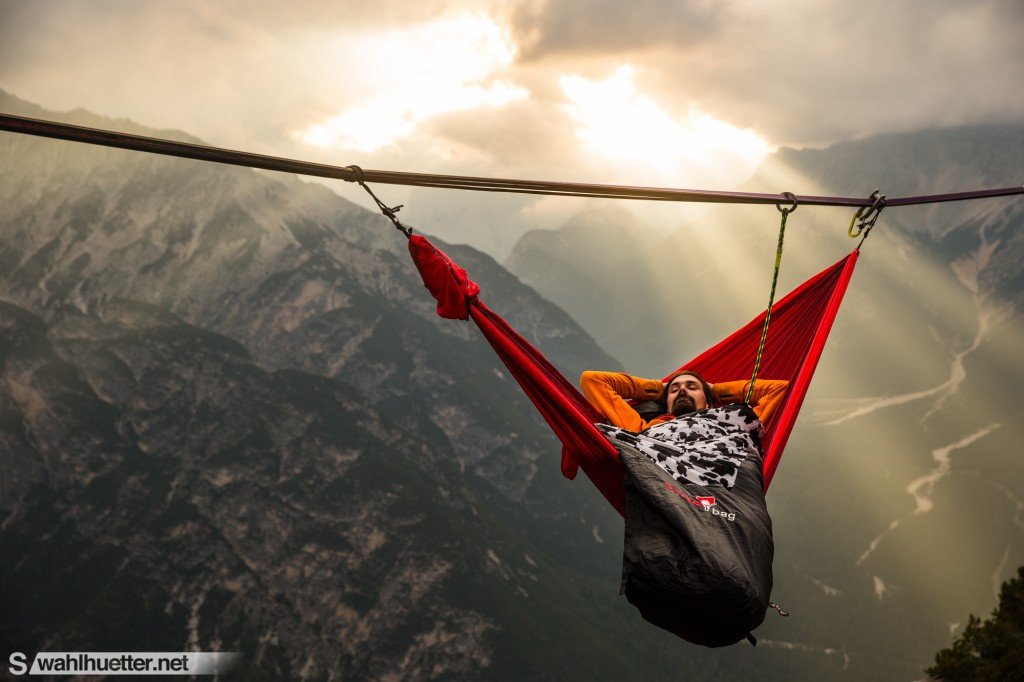 Since its inception in 2012, The Highline Meeting Monte Piana has attracted highliners from across the world for a surreal experience amidst the Dolomites.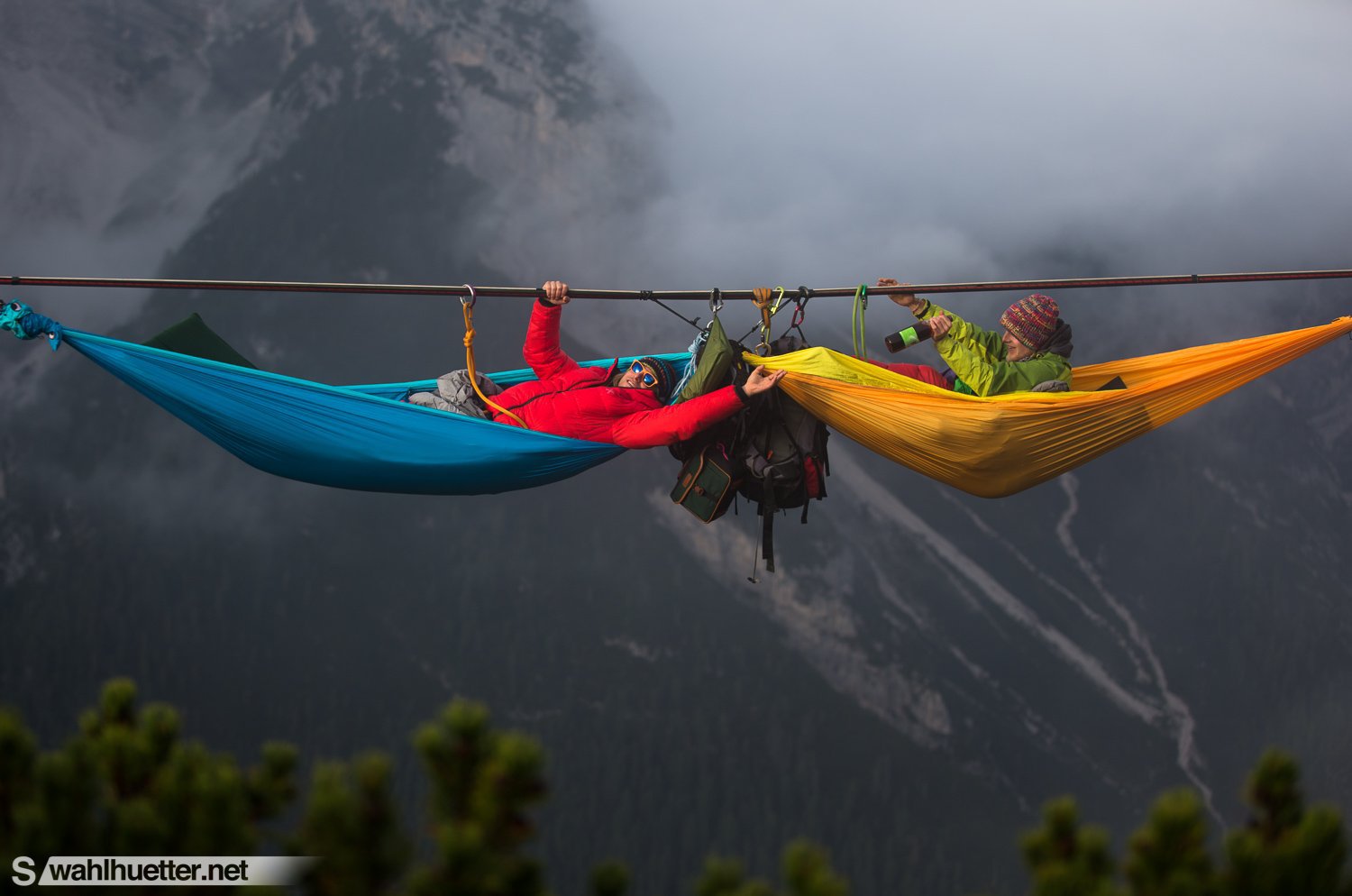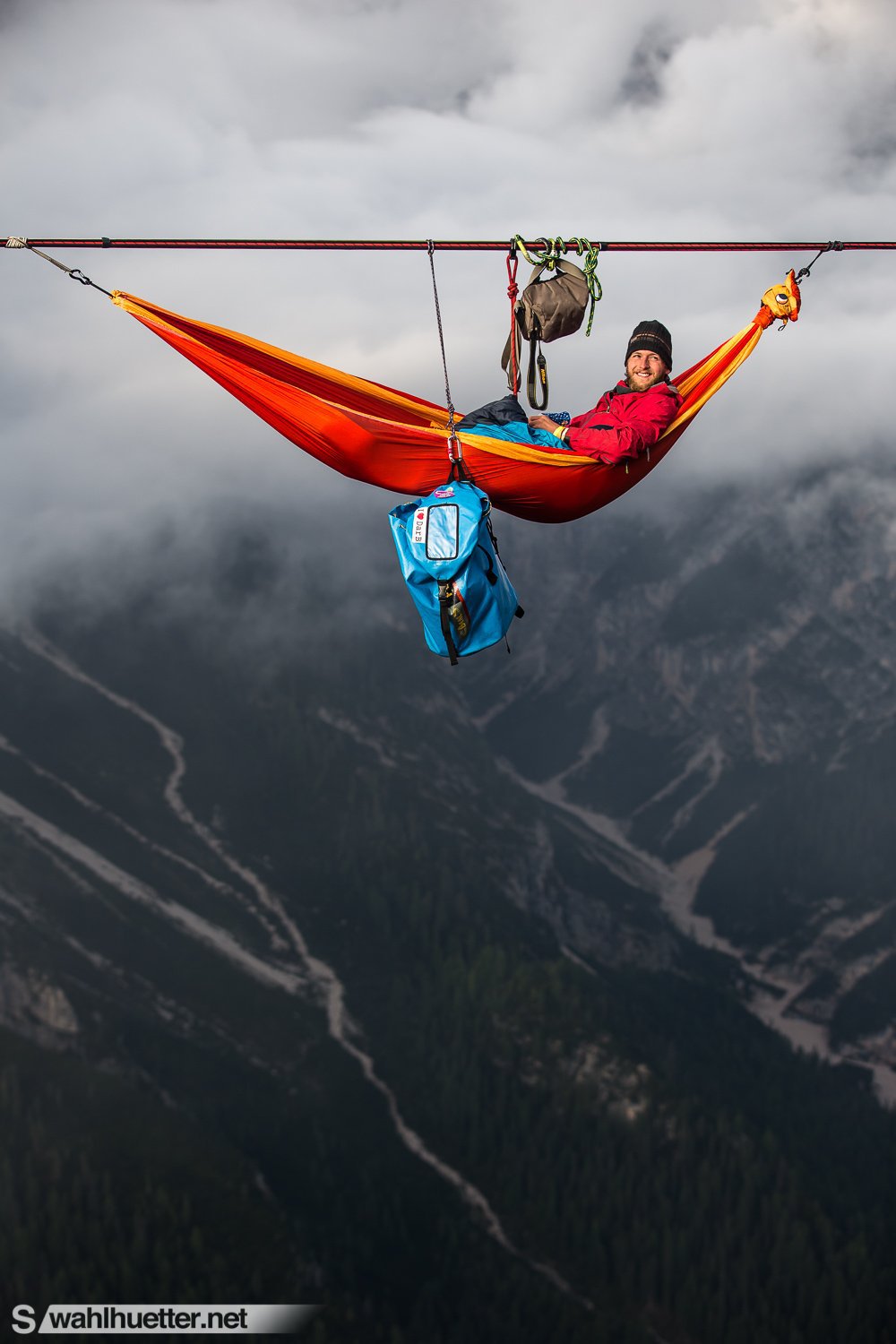 That is not just for its visually spectacular façade but also for the valley's historical significance to the First World War – with 7 km of trenches still visible from the hammock highline.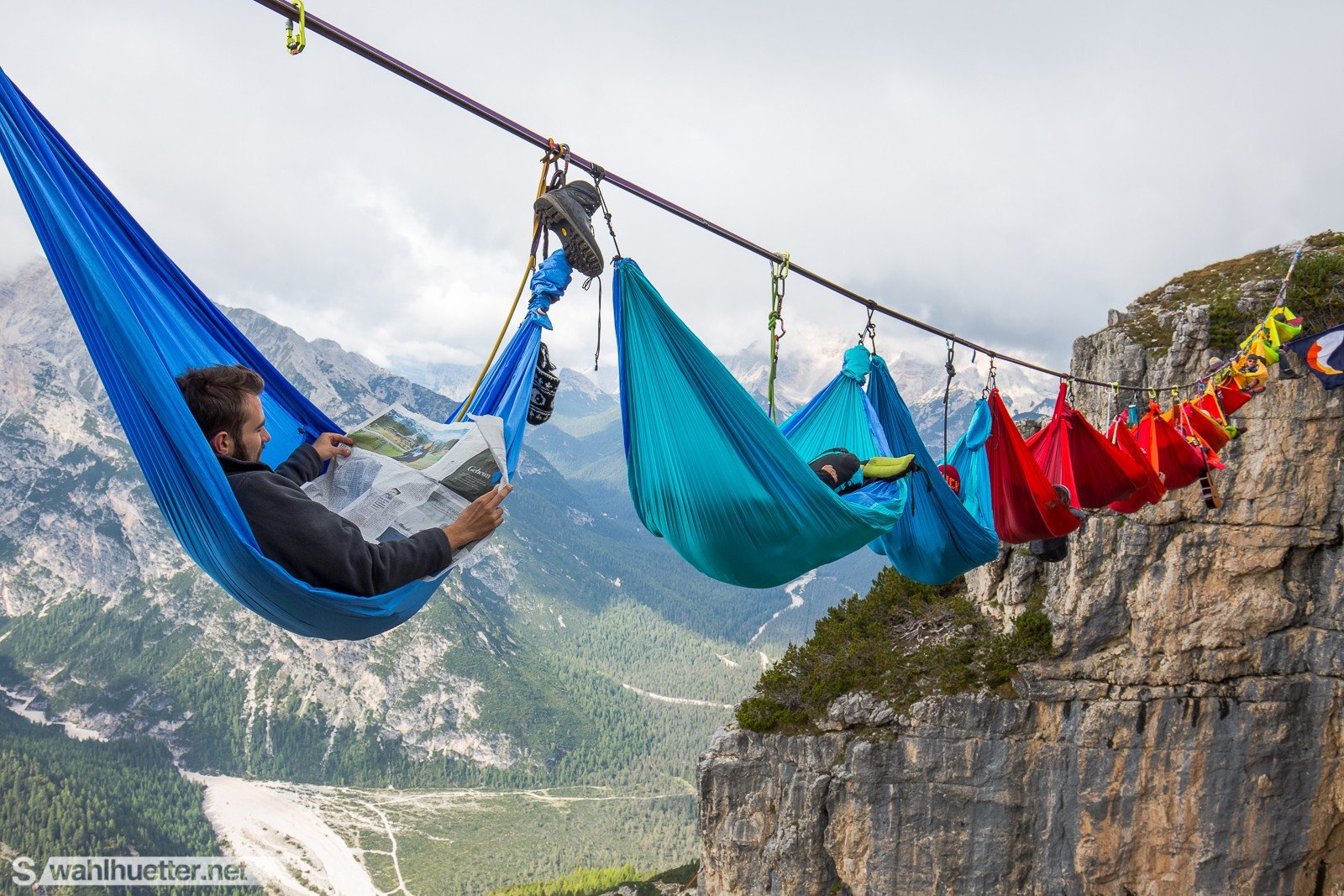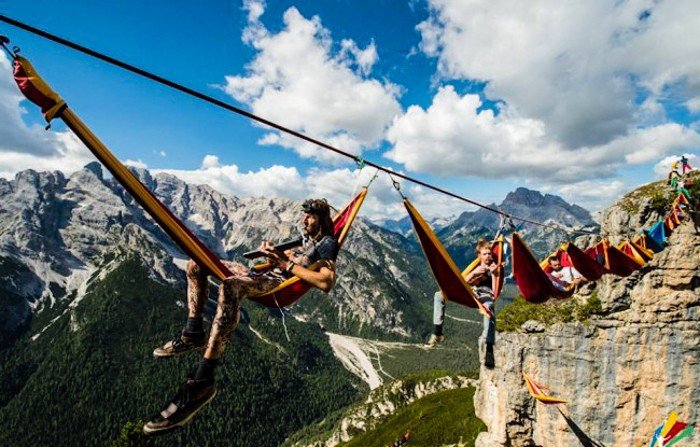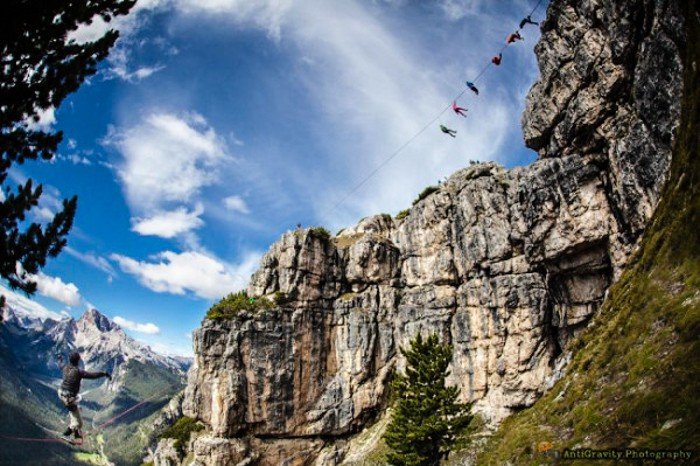 All aside, for thrill seekers this festival is the quintessential celebration of their sport.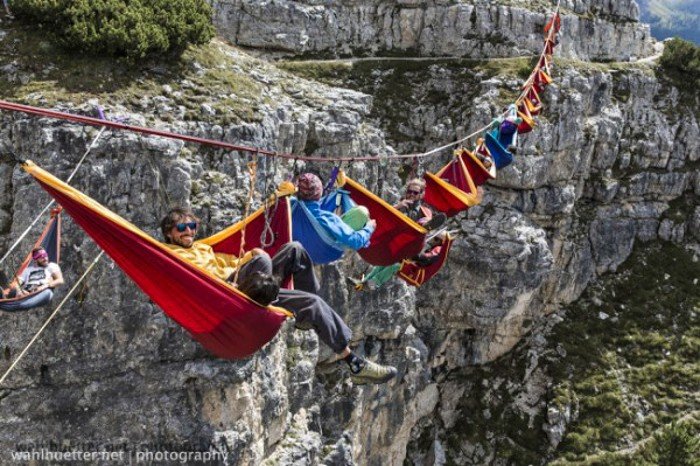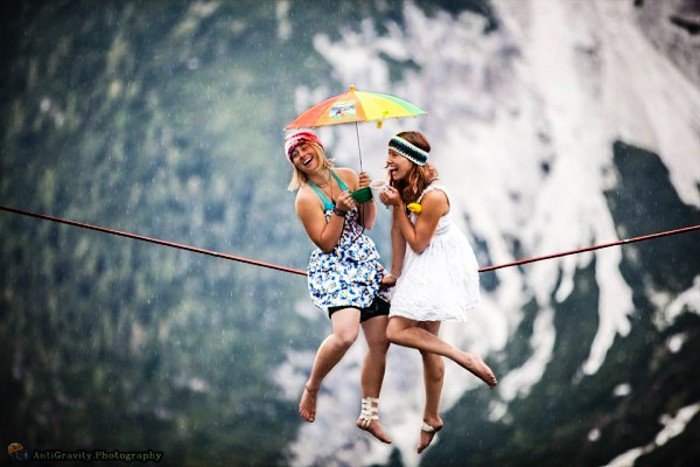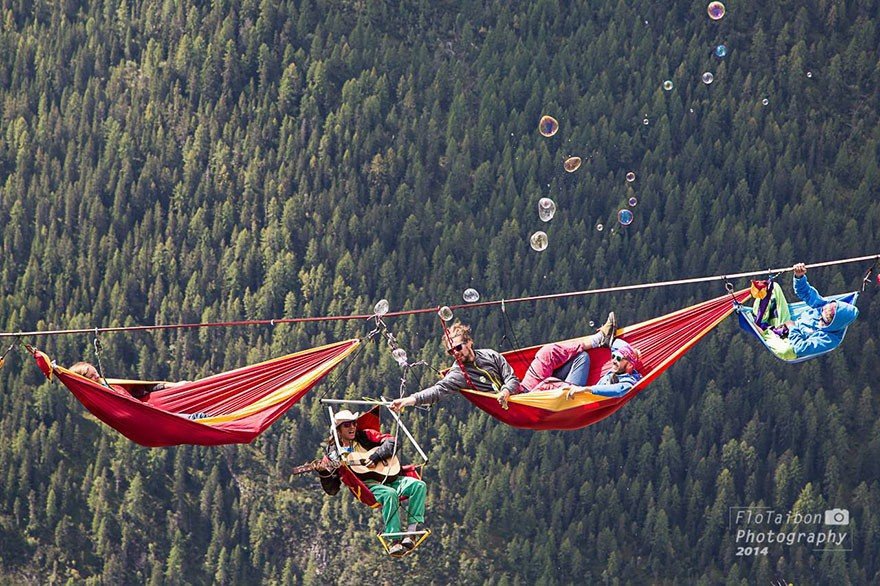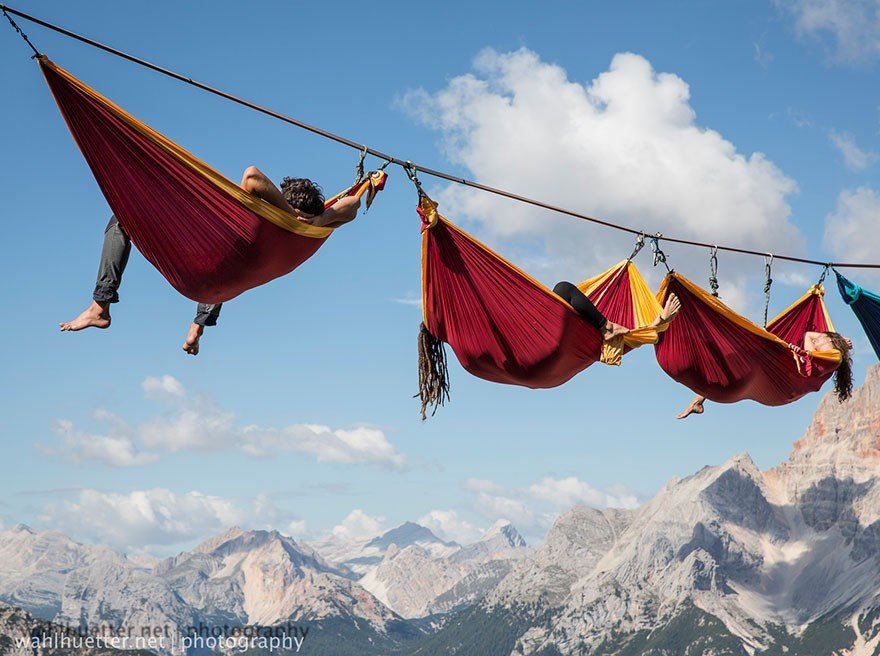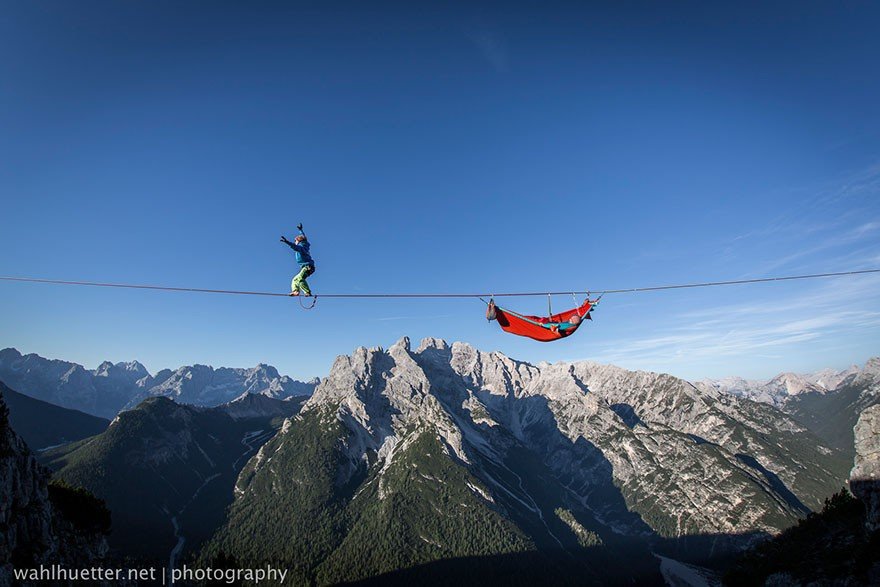 'Cuz regular hammocks are for kids.