Mountains and bikes have a lot in common. They are treacherous, they're exciting, and they set your soul free. Or maybe, it's just me. Maybe it's just the adrenaline rush. Or maybe, I am still hungover from my recent bike trip through the mighty Himalayan valleys. 
But one thing's for sure… there's no better cocktail in the world than the heady mix of a 500 cc beast revving at a height of 10,100 feet over sea level. 
You gotta taste it to feel it!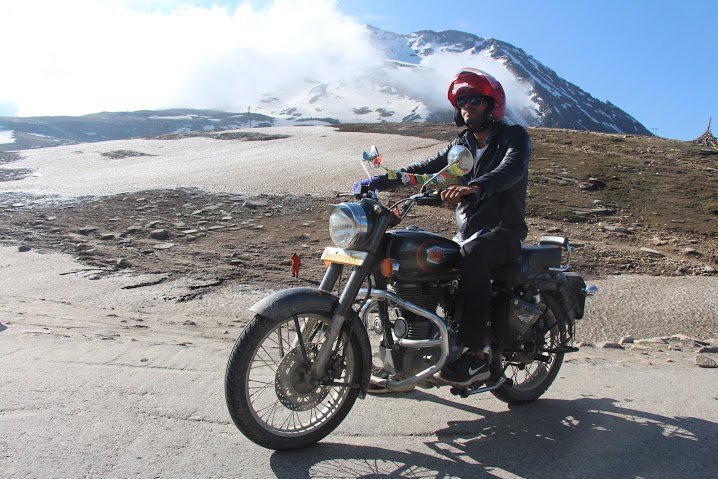 Being an early bloomer with automobiles, I considered myself pretty much a rider in the urban sense of the word. I've covered long stretches in and around Delhi, tested the upper speed limits of my vehicles & dare I say, broken my share of traffic rules as well. Isn't that pretty much the definition of a biker here in the cities, anyway? But it was only after my trip to the mountains that I realised that I couldn't be further from the truth. 
Without any plans of a road trip, I reached Manali with the only intention of escaping from the hustle and bustle of everyday city life. 
I didn't realize until I got to Manali that the entire Northern belt had pretty much the same plan at exactly the same time. 
So here I was, planning for an escape route from Manali! But where does one go from a hill station? Further up, where else?
Fortunately for me, better sense prevailed and I decided to rent a bike from Manali and hit the road which led me out of the commercial tourist spot to… somewhere even I had not figured out as yet! I got my permits (till Rohtang) from the SDM office, picked out a Marsh Grey 500 cc Royal Enfield from a bike rental service in Manali, filled up the tank to the brim, and voila, I was ready to take on what would go on to become the most memorable journey of my life.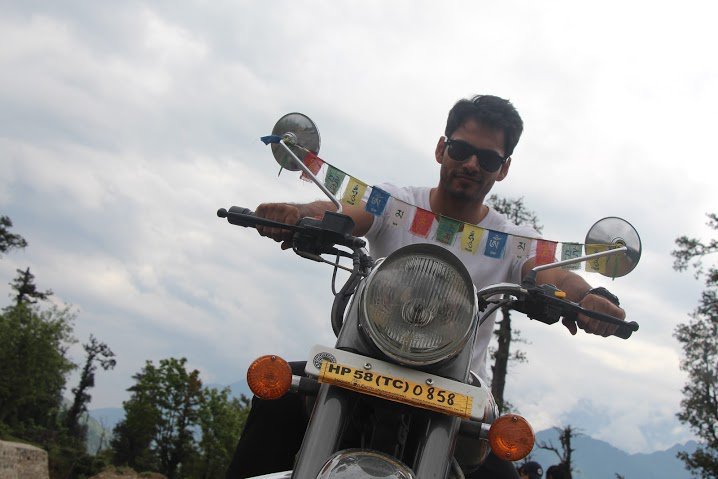 In the process of getting all the arrangements done, I didn't realize that I had blown up all the cash that I had on me. The ATMs in Manali refused to shell out money. There was no network on my mobile phone either. All I had was a few packets of wafers, diet biscuits and a lot of spirit to do this!
I rode from Manali to Keylong Valley, and here's what I learnt: 
Mother Nature is the mightiest. And you're too small to even think otherwise. 
Mother Nature has its ways of putting you in place. In my case, it was the journey. It started well. The first 10 kilometres were a joyride. And then it started raining. It rained into my eyes, smogging my helmet visor, it made the roads muddy and even more dangerous to ride on. 
What kept the journey going? Mother Nature's decision to go easy on me 5 kms later!
>
Your path is as tough as you think it is & as easy as you want to make it.
Mountains are tough. Almost unforgiving. And I am not talking about motion sickness. I am talking about the margin of error. But should that stop you from taking that once-in-a-lifetime trip? Not at all. Agreed, the terrains are not the best to ride on, but a few kilometres on them and you'll want the journey to never end. 
It's all in the head and a little in the heart!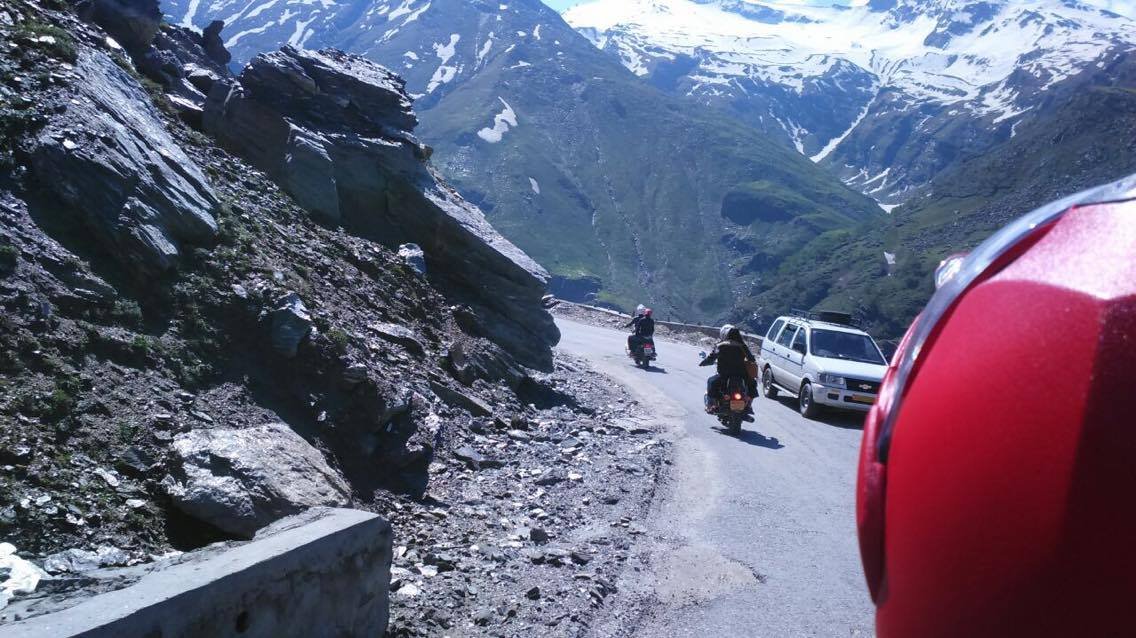 You're never alone on the road. Never.
When you are in the solitude of the mountains, for some reason, everybody out there becomes your friend. As I went deeper and deeper into the Himalayas, I noticed random bikers giving me the thumbs up or the victory sign! 
At first, I thought the good luck gesture was a symbol of the impending danger. However, soon enough, I realized it's nothing but fellow travellers trying to motivate me through the journey.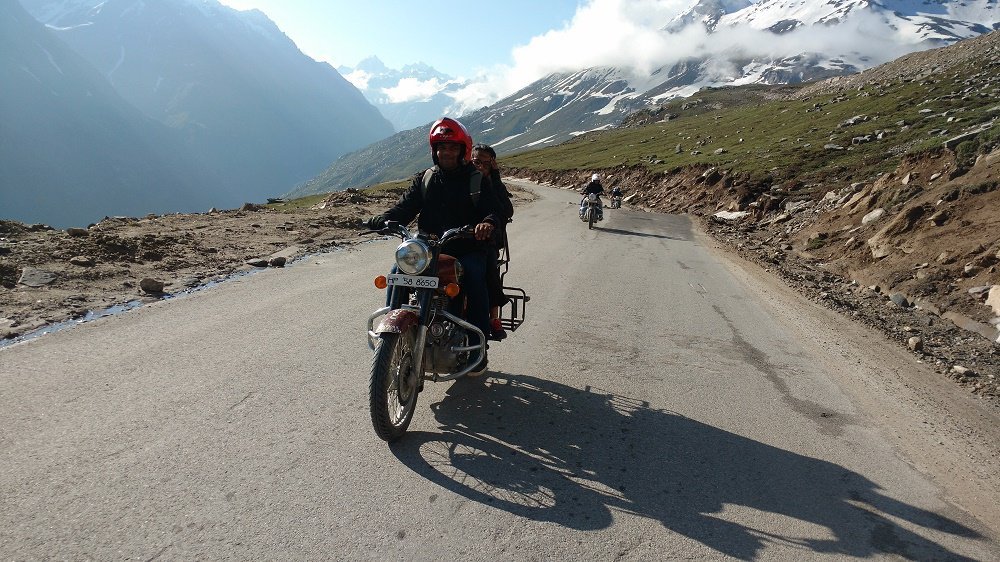 You will meet new people and you will make new friendships along the way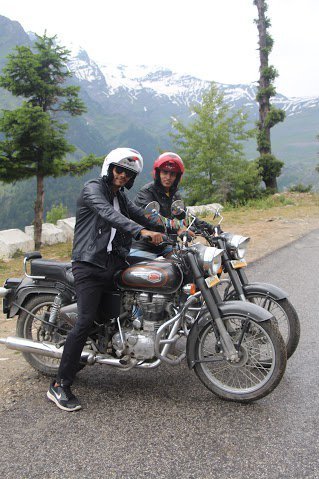 And when the journey does get a little too lonely, there's always this…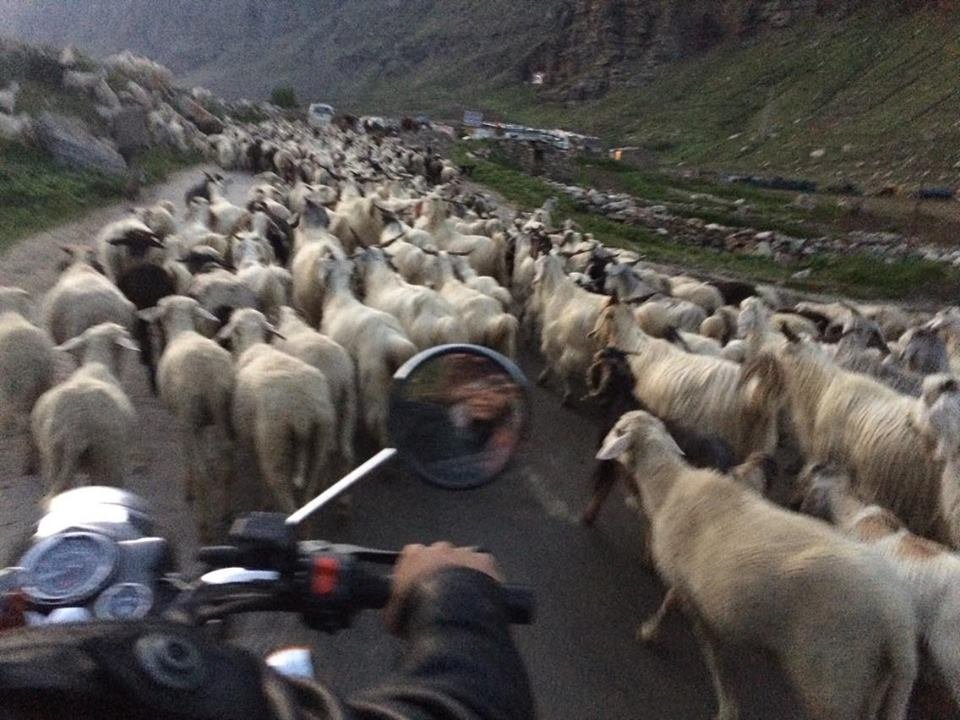 The journey is tough, the conditions hostile. But hang in there because just like this rainbow, it won't last forever.
When the journey is long, there will be moments when you'll feel like quitting and going back. Maybe it's too cold, maybe it's too rough, maybe it does not match up to your imagination of the place. Your motivation at that point decides the story you'll take home with you. 
My advice: You'll miss out on a pretty awesome story if you quit at this moment.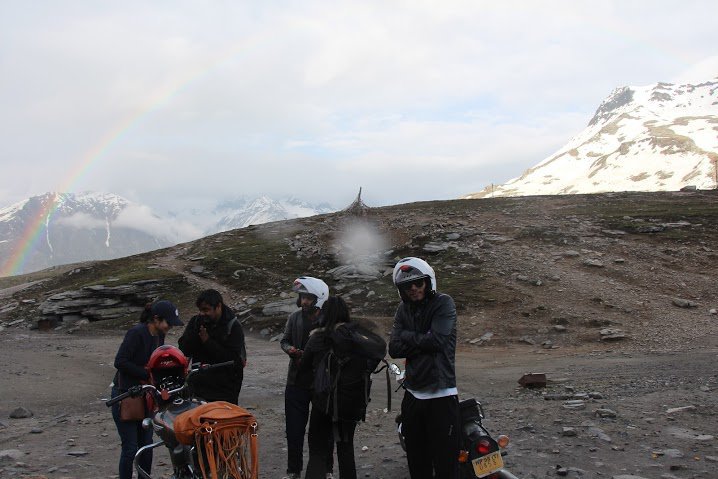 You eat what you get, you stay wherever you find shelter, but you keep moving forward. 
You're not used to mud houses, sharing beds with strangers, eating with dirty hands or relieving yourself in the open. Nobody is. But then again, the mountains are not your home. They have their own rules and you have to play along. Trust me, you'll never sleep better.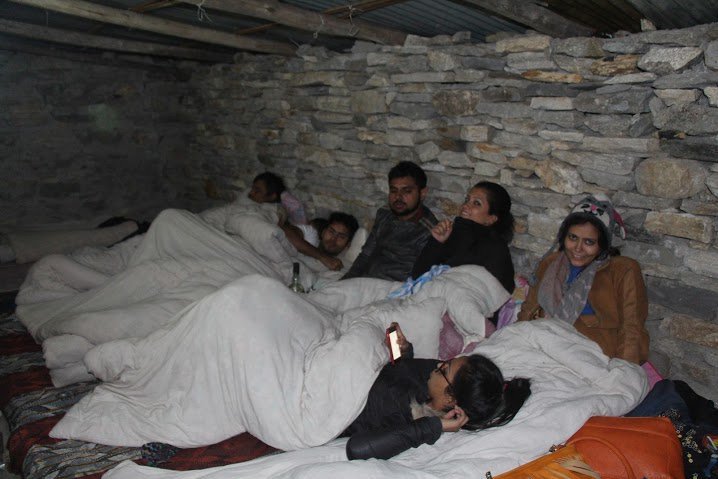 Money, food or phone calls don't matter. You'll be thankful for the little joys in life.
There are no ATMs, food stalls or network connectivity along the way and this leaves you without any essentials. Or rather, it leaves you with only the basics. And it teaches you to be thankful for them. At 10,000 feet, you'll be thankful for whatever air you're getting to breathe. You'll be grateful when the sun shows up and saves you from frostbites. 
Basically, you'll be thankful for all the everyday things that you took for granted.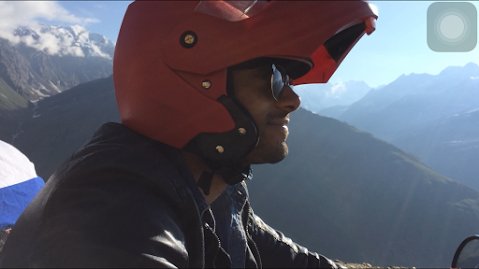 Make a bond with your bike & nurture it for it's the key to your survival in the wild.
Consider your bike to be a living object. You've chosen it, and you have to care for it. Imagine the amount of wear and tear it takes in the hilly terrain. What if it just bails on you in the middle of nothing? What if the tyres lose their grip? What if the brakes become ineffective? Scary, right? 
Make a bond with your bike, check and repair any niggles over routine intervals and it will never leave you in the lurch.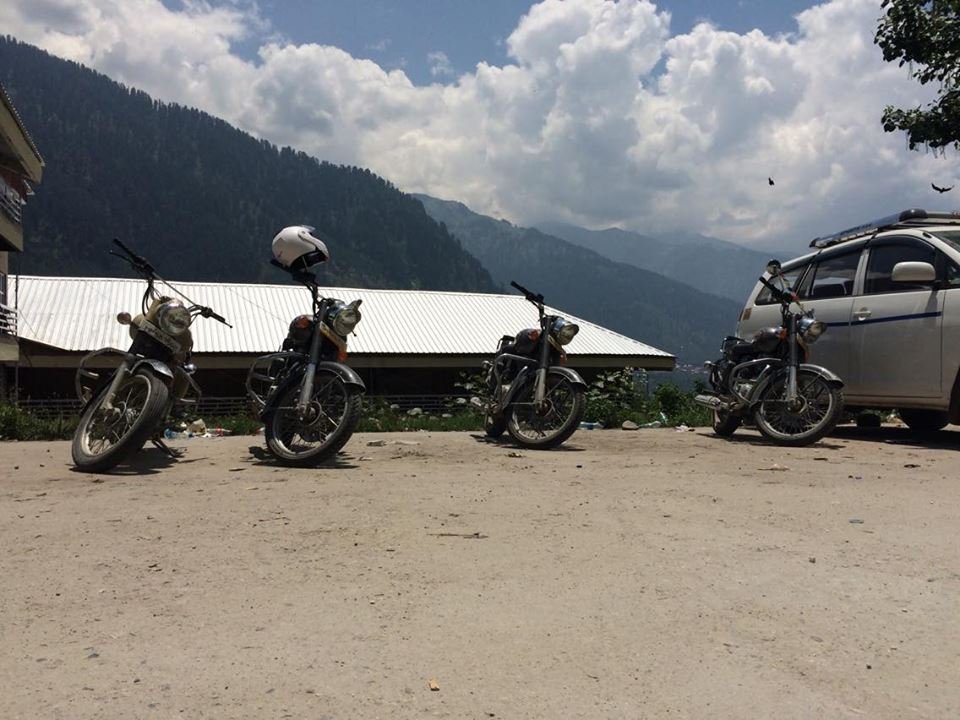 I am not saying you'll come back a changed person. What I am saying is that you'll feel a whole lot better about yourself at the end of it all. For somewhere down the road, you'll drop all the emotional baggage that you were carrying. 
Bon voyage, my friend.