India is home to a huge number of incredible places that will simply take your breath away. While we can't compare these places with others, we can say for sure that there are some places that look even more beautiful during nights.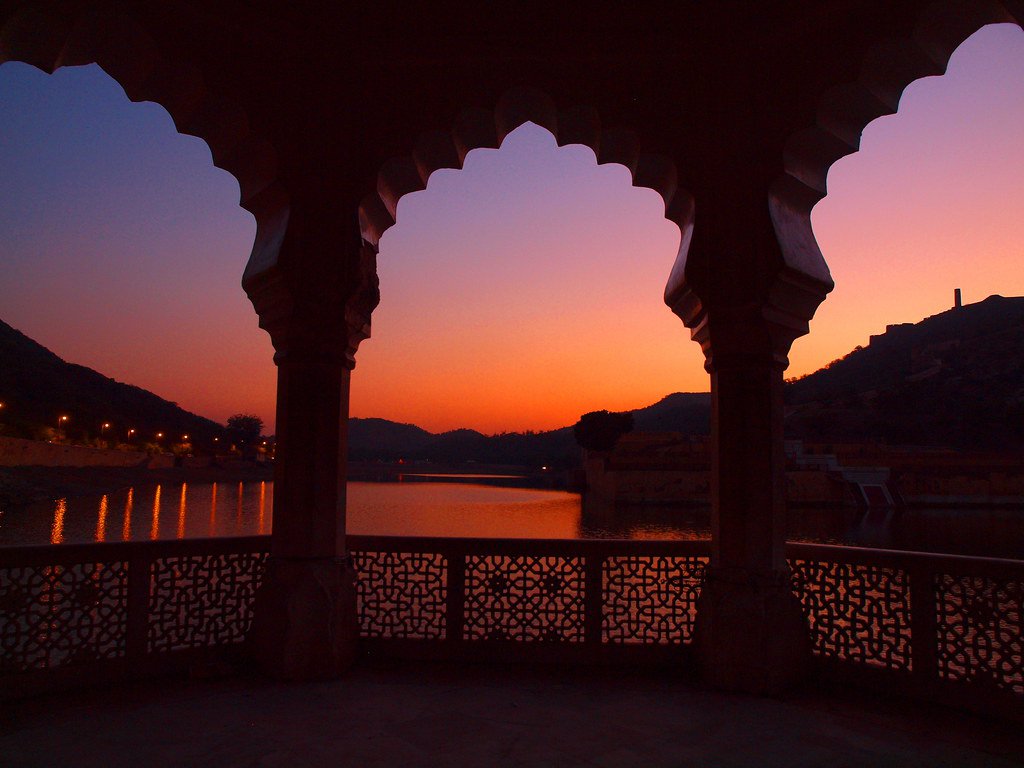 If you love travelling, we have compiled a list of the places to satisfy your love for exploring places that look simply incredible after sunset.
1. Mysore Palace (Amba Vilas Palace), Mysore
Located in Mysore city of Karnataka, the Palace of Mysore is an incredibly breathtaking example of Indo – Saracenic style of architecture. It used to be the residence of the royal Wadiyar family of Mysore from 1350 to 1950, for almost 600 years.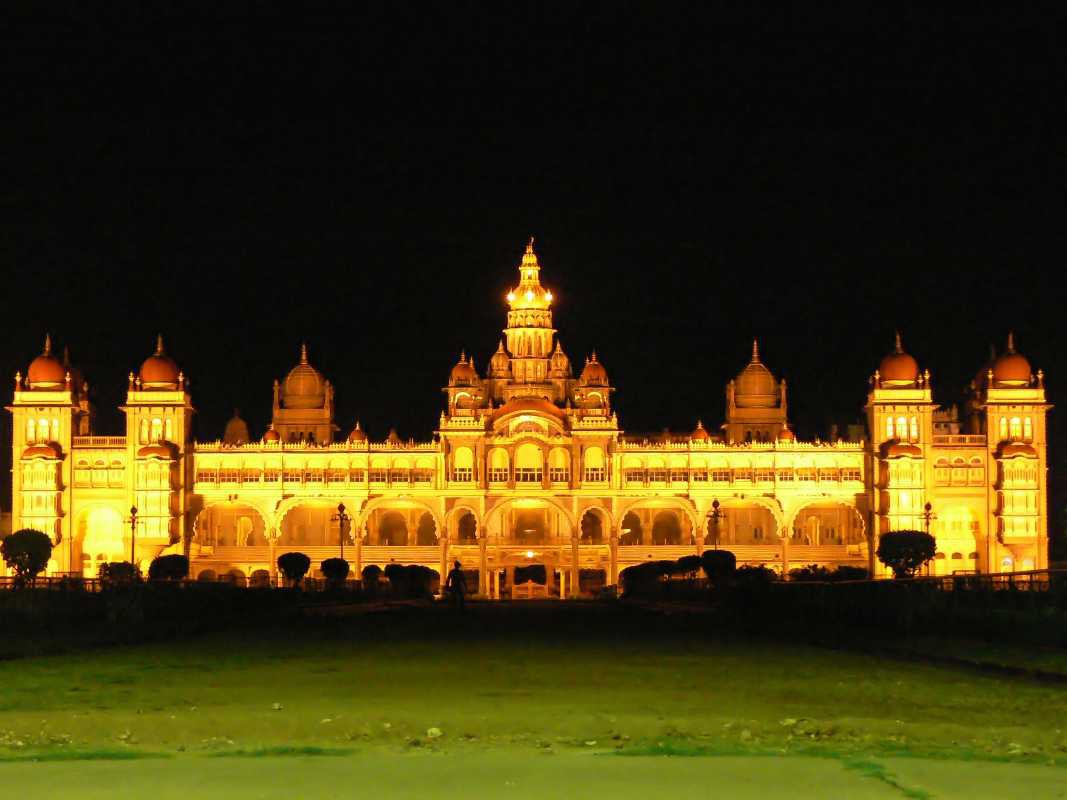 At night, it gives a visual treat to your eyes and turns into a sight to remember. It is illuminated with over 100,000 lights for about 2 months on the occasion of Dussehra. The light and sound show of the palace starts from 7:00 PM and goes on till 7:45 PM. The entry fee for this night show is ₹40.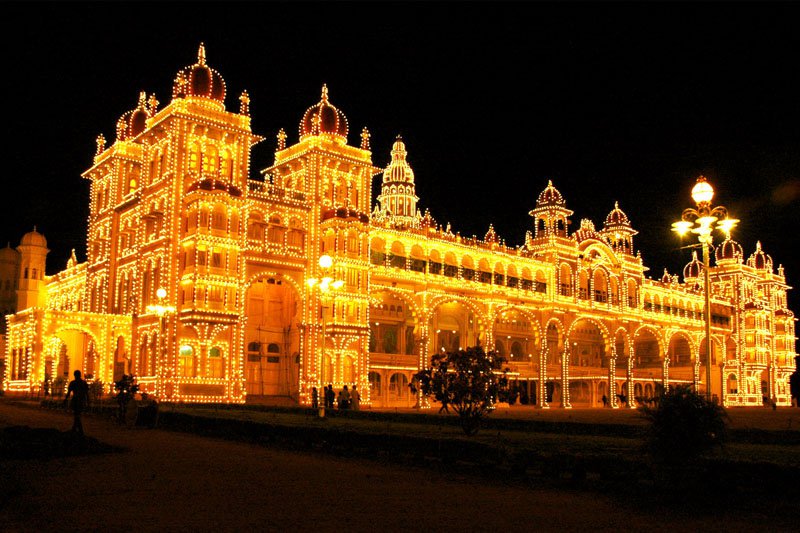 2. Amber Fort, Jaipur
Sitting majestically on the hills of Amber is this manifestation of Rajputana. With attractions like museum, sheesh mahal and rich historic facts, which can be enjoyed in the day, it also hosts a light and sound show at night.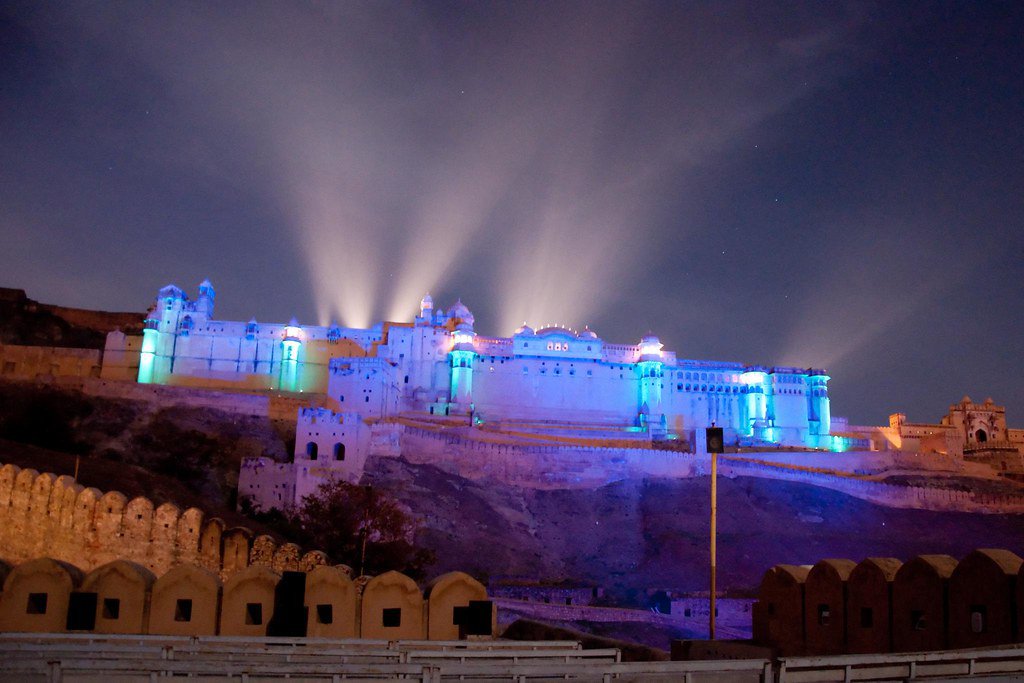 The show is written by Bollywood scriptwriter and lyricist Gulzar and the narrative of the fort's glorious past is voiced by Amitabh Bachchan. It starts at 6:30 PM and goes till 9:15 PM. The night show will cost you ₹295 per person.

3. Hussain Sagar Lake, Hyderabad
If you love photography, it's time to pay Hussain Sagar Lake a visit. The best time to visit the lake is at night when it absorbs the colourful lights of the city and gives a view that you will remember all your life. A statue of Lord Buddha is situated right at the centre of this lake, which is illuminated at night and is the main attraction of the place.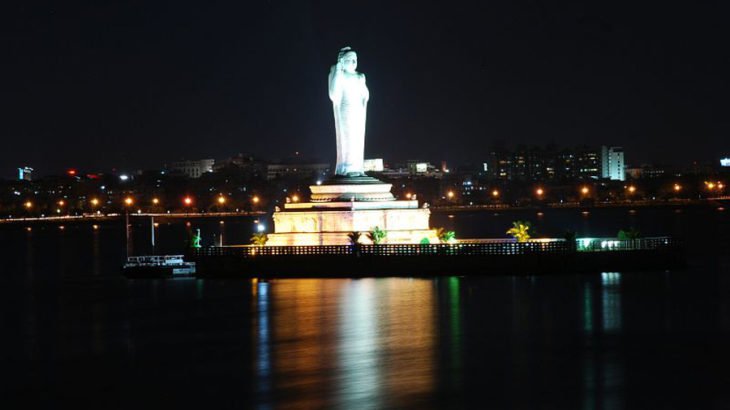 The lake opens at 8:00 AM and closes at 10:00 PM. Though there is no entry fee for this place, things like Mechanised Boat, Jet Ski Boat or Para Sailing will cost you some money.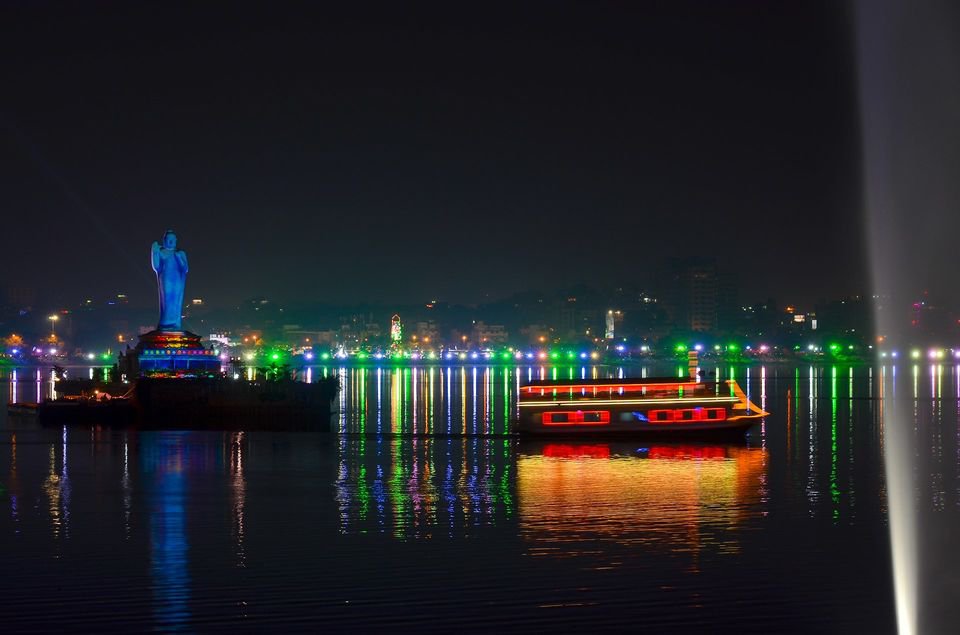 4. Umaid Bhawan Palace, Jodhpur
If you are looking for an amazing palace to stay in Jodhpur, Umaid Bhawan can be an ideal choice. Built to employ the people during the food crisis, this palace is a sheer demonstration of royalty and amazing structural planning.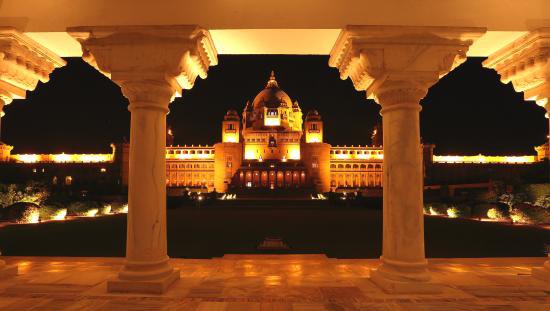 While a huge area of the palace belongs to the royal residences, the remaining area is a 5-star hotel with a small museum. This beautiful place offers some amazing views under a starry sky at night.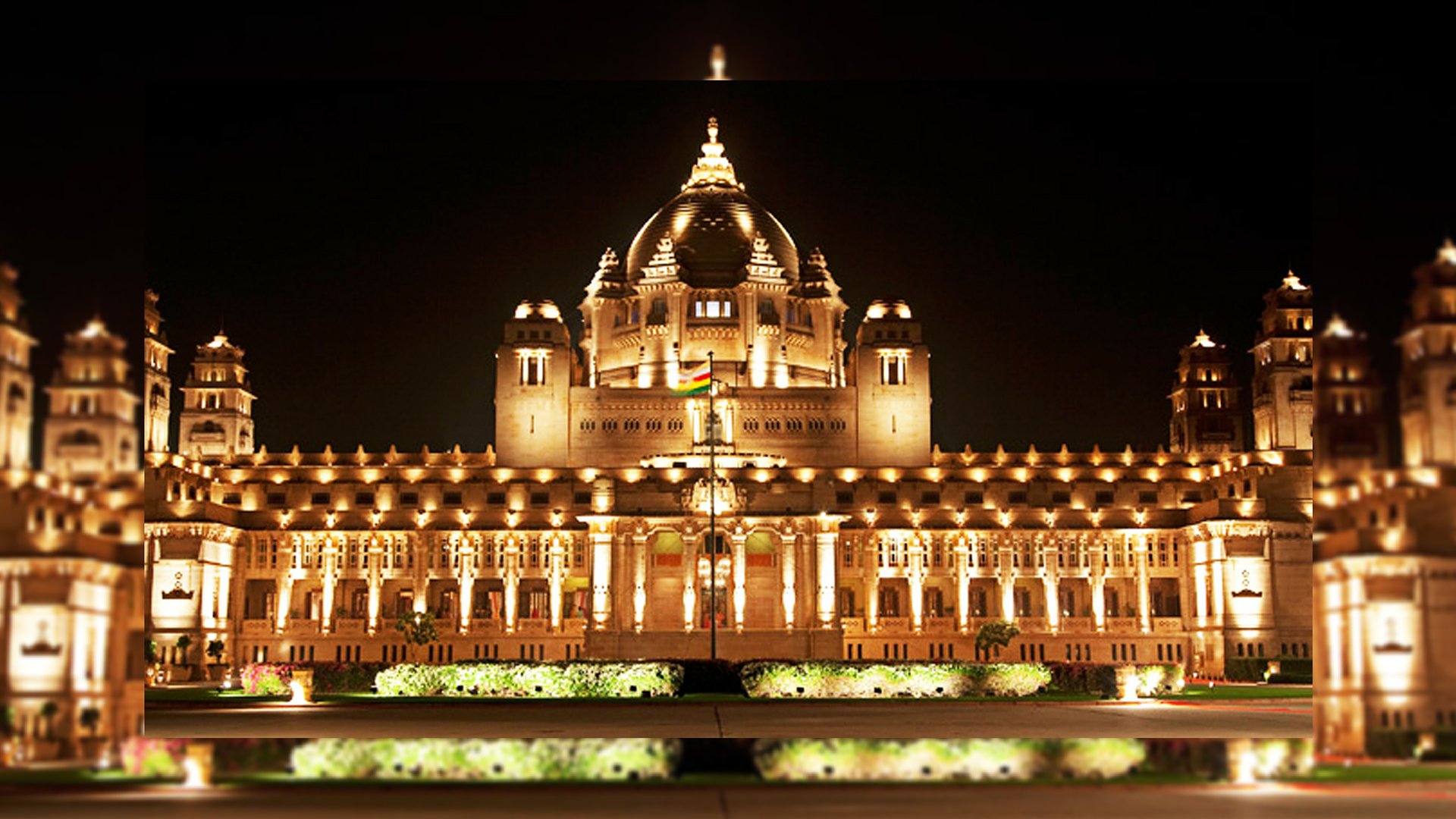 5. Golden Temple, Amritsar
All the holiness of this sacred temple becomes more divine and heavenly when you visit the Golden Temple during the night. The echoes of holy prayers and the liveliness of the temple will make you feel like it never sleeps.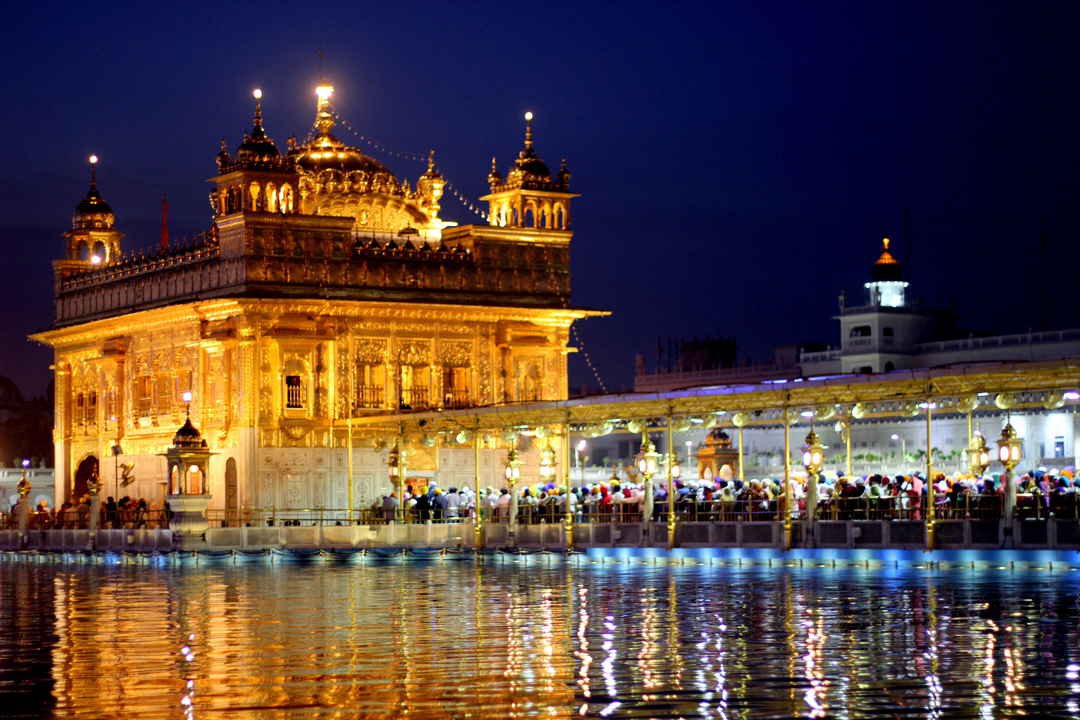 Wondering which is the best time to visit? Well, one of the best times to visit this temple is before dawn. Though the temple doors have different opening times according to the month, the usual time is between 2:00 AM to 3:00 AM.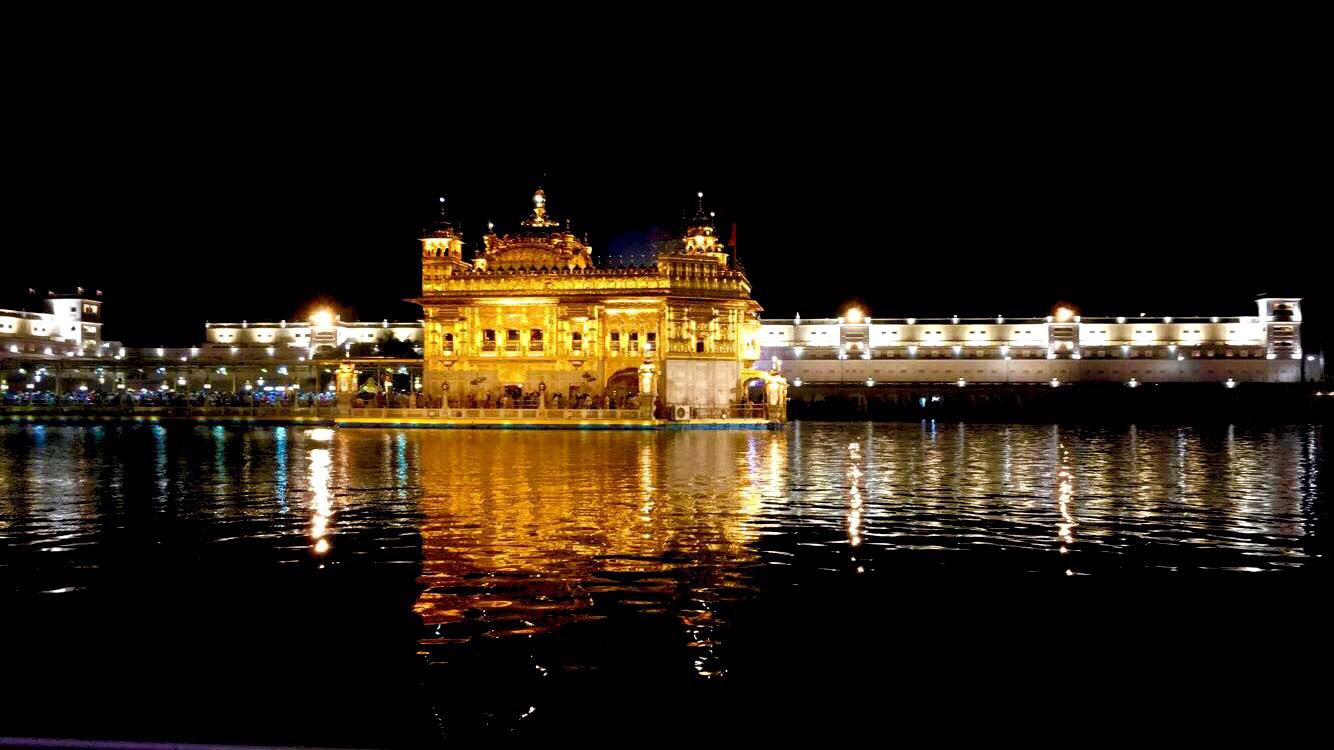 6. Somnath Temple, Gujarat
Somnath Temple is one of the 12 jyotirlingas of India and apart from being a religious epicentre, it makes an excellent outing at night. The evening aarti of the temple is followed by a light and sound show called 'Jay Somnath'.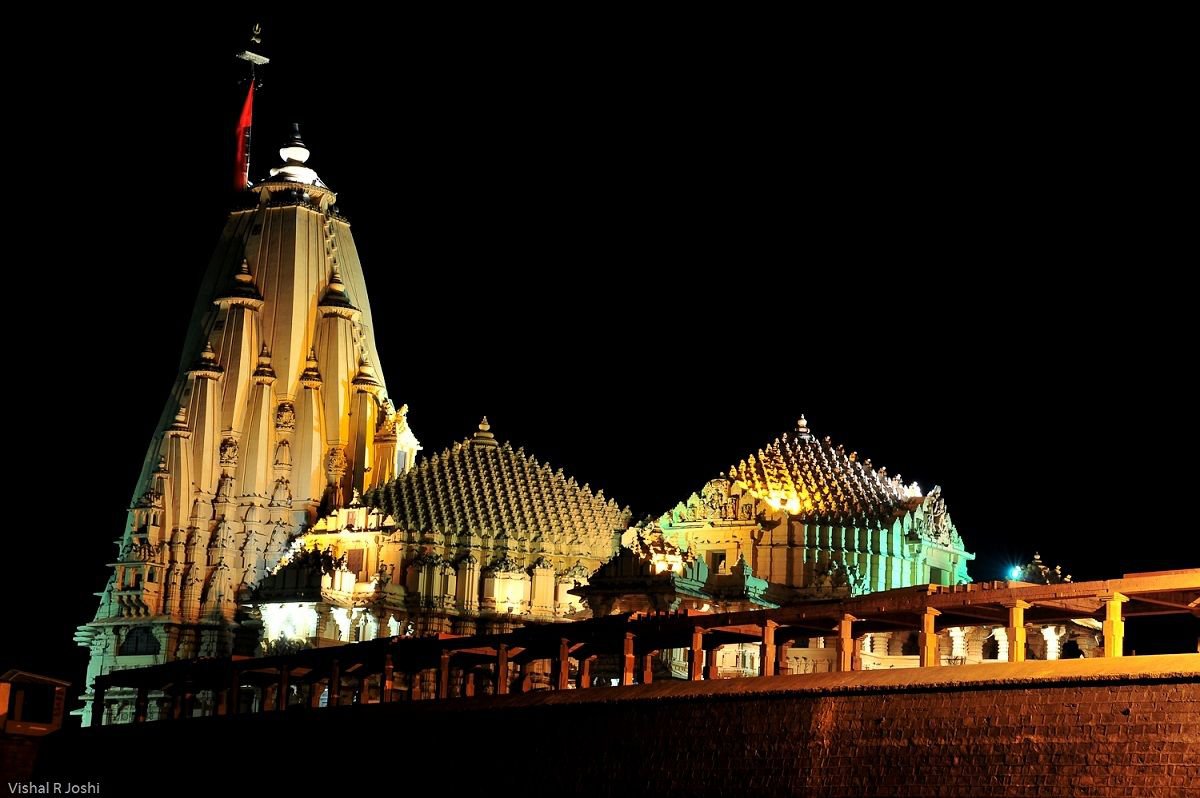 The show narrates the history of its journey from desecration to resurrection in the hands of Persian invaders. It starts at 8:00 PM and goes on till 9:00 PM.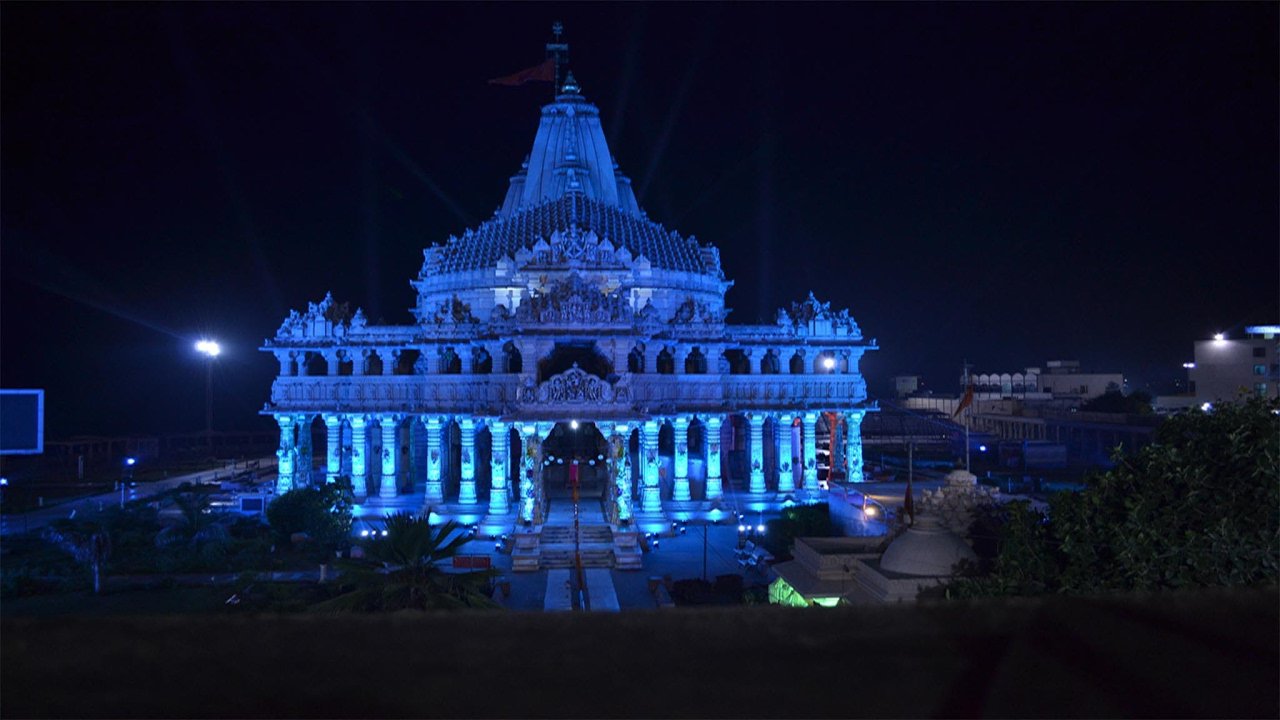 7. India Gate, Delhi 
The towering archway of India Gate located in the centre of New Delhi is a war memorial. It was built in memory of the Indian soldiers who lost their lives while fighting for the British Army during World War I.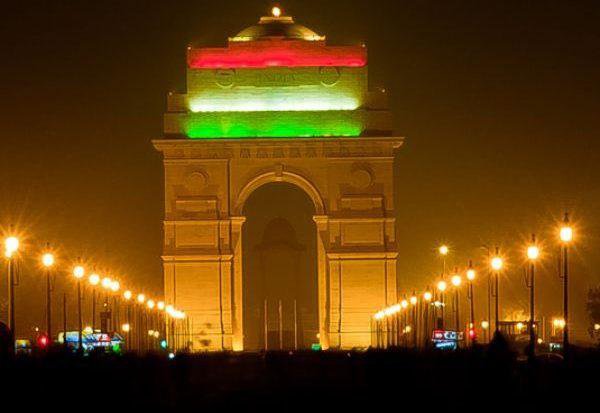 At night, India gate glows warmly under floodlights while the gardens are a popular place to enjoy on a cool summer evening. One can pay a visit at any time of the day as it remains open 24 hours.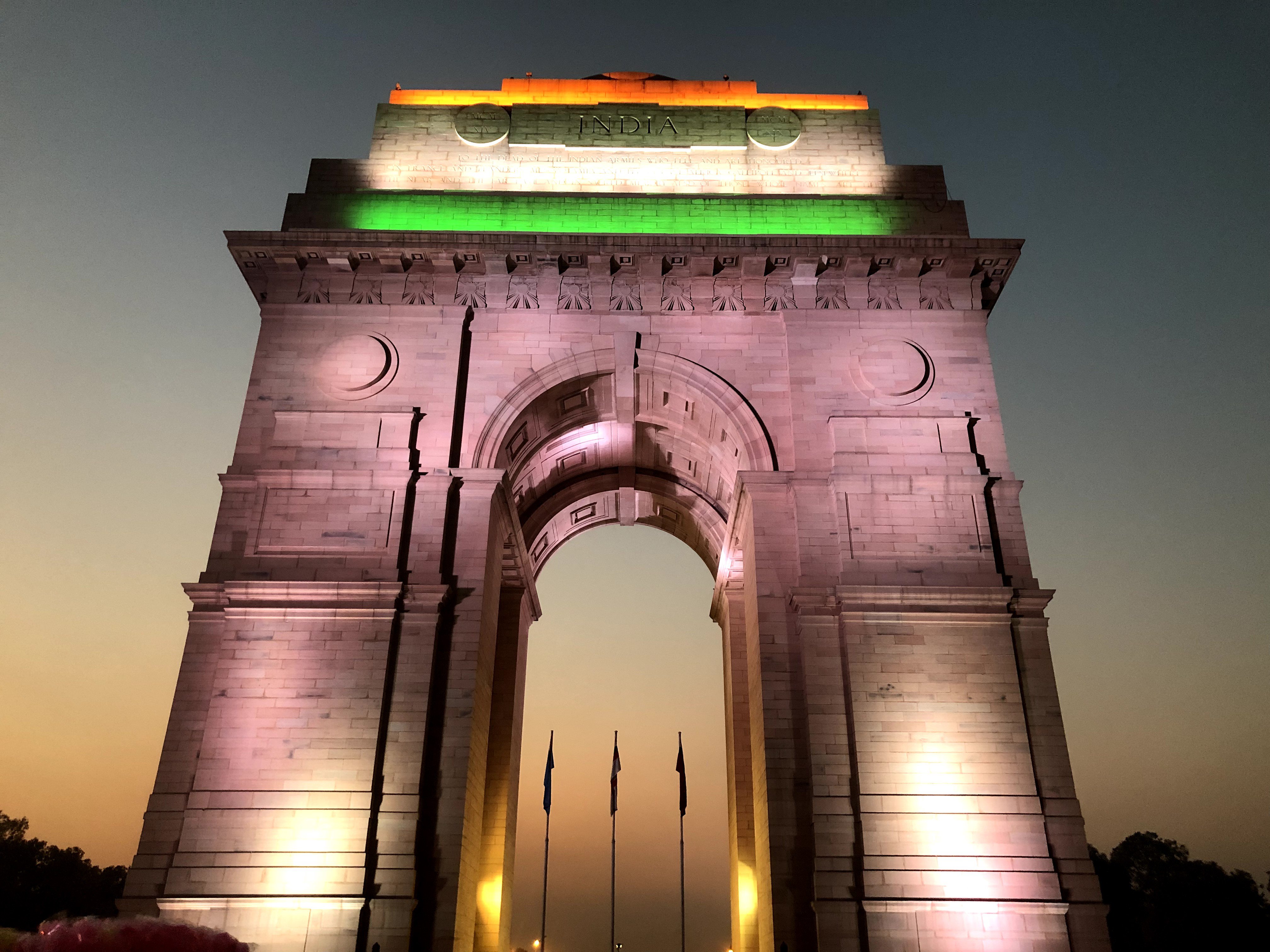 8. Ambedkar Memorial Park, Lucknow
The Ambedkar Memorial Park is a public memorial and park which is built across 107 acres in Gomti Nagar, Lucknow. It's a huge park which houses a lot of attractions including the Dr Bhimrao Ambedkar Samajik Parivartan Sangrahalay, Ambedkar Stupa and Pratibimb Sthal among others.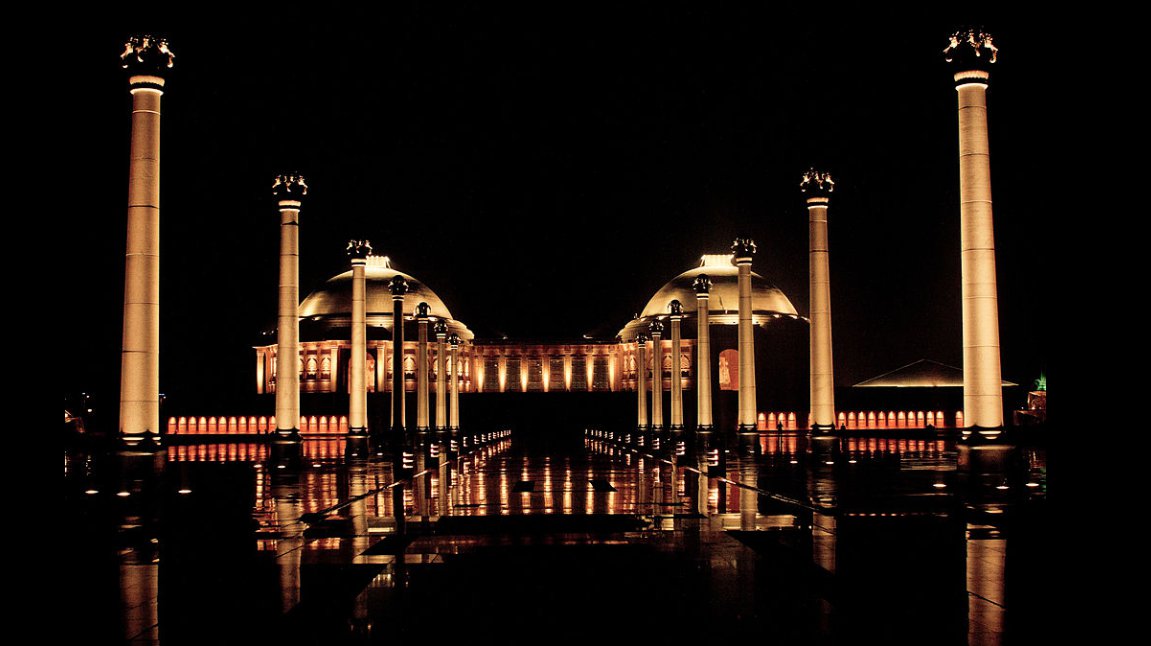 While memorial attractions can be visited in the day time, wait for the night, when the whole park is irradiated with numerous lights. One can visit the park from 11:00 AM to 9:00 PM. The entry ticket will just cost ₹10.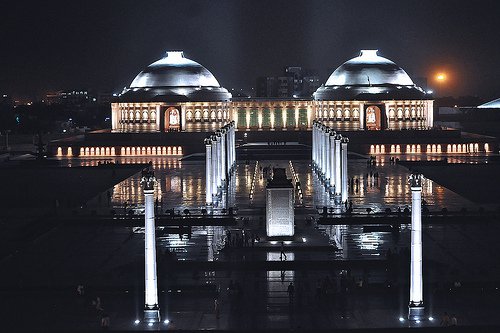 9. Gajner Palace, Bikaner
Located right in the heart of the famous Thar Desert, Gajner Palace is a beautiful lakeside palace. The palace is located beside an artificial lake which makes an evening at this royal palace, simply startling.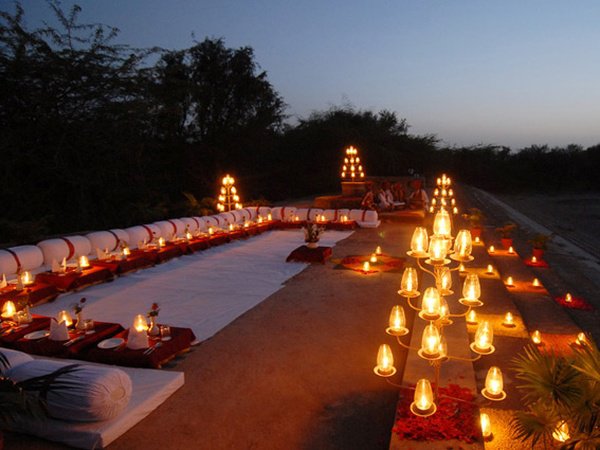 The reflection of the Gajner Palace in the lake creates a breathtaking sight. Not just that, some folk programs are organized here in the evening to enrich the beauty of this palace.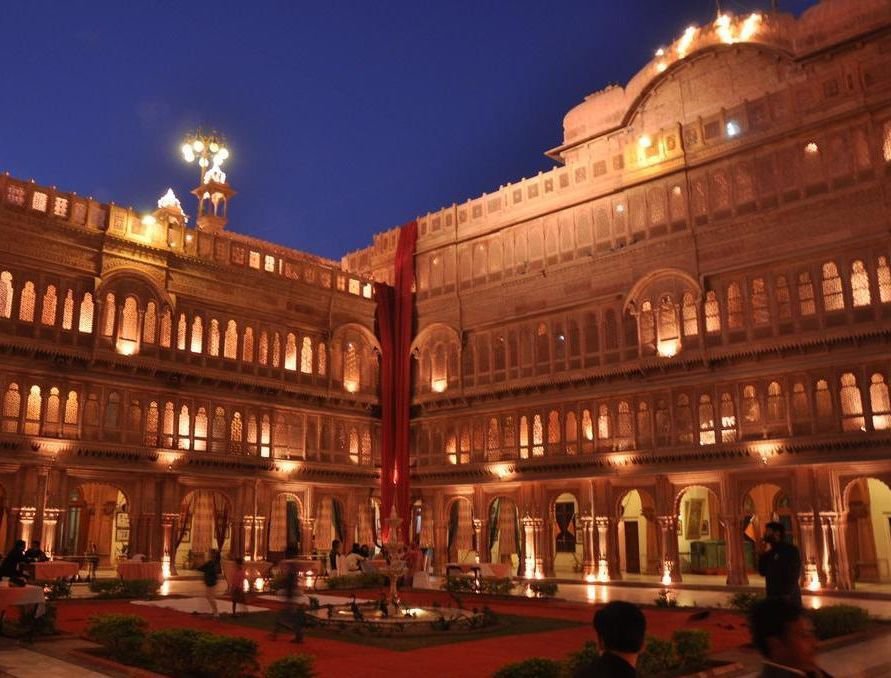 10. Waste to Wonder Park, Delhi
Waste to Wonder Park is the latest addition to attractions of Delhi. The park features the replicas of seven wonders of the world that are created from industrial waste.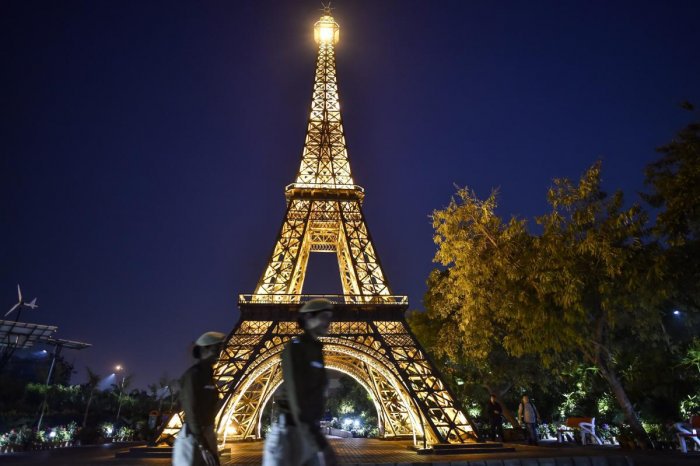 The theme park is located near Nizammudin Metro Station and can be visited from 11:00 AM to 11:00 PM, however, if you like clicking pictures, the best time to visit this park is after sunset. The entry fee for this park is just ₹50.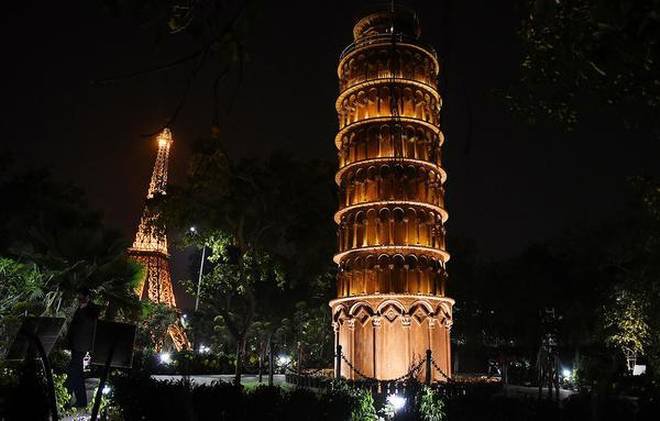 Which of these places are you planning to visit?