I don't know about you, but I'm quite tired of the same ol' rum and coke. After all, variety is the spice of life and when it comes to drinks, I'd willingly go across borders just to try something new and adventurous. In my quest to find the craziest cocktails around the world, Singapore is where my search ended. The sheer amount of crazy that they serve in a single glass will blow your boozy mind. So we thought, why not spread this pearl of wisdom to the entire world. After all, who doesn't like cocktails?
So here's your ultimate guide to the most insane drinks you can ever find.
1. Raspberry Milo Moonshine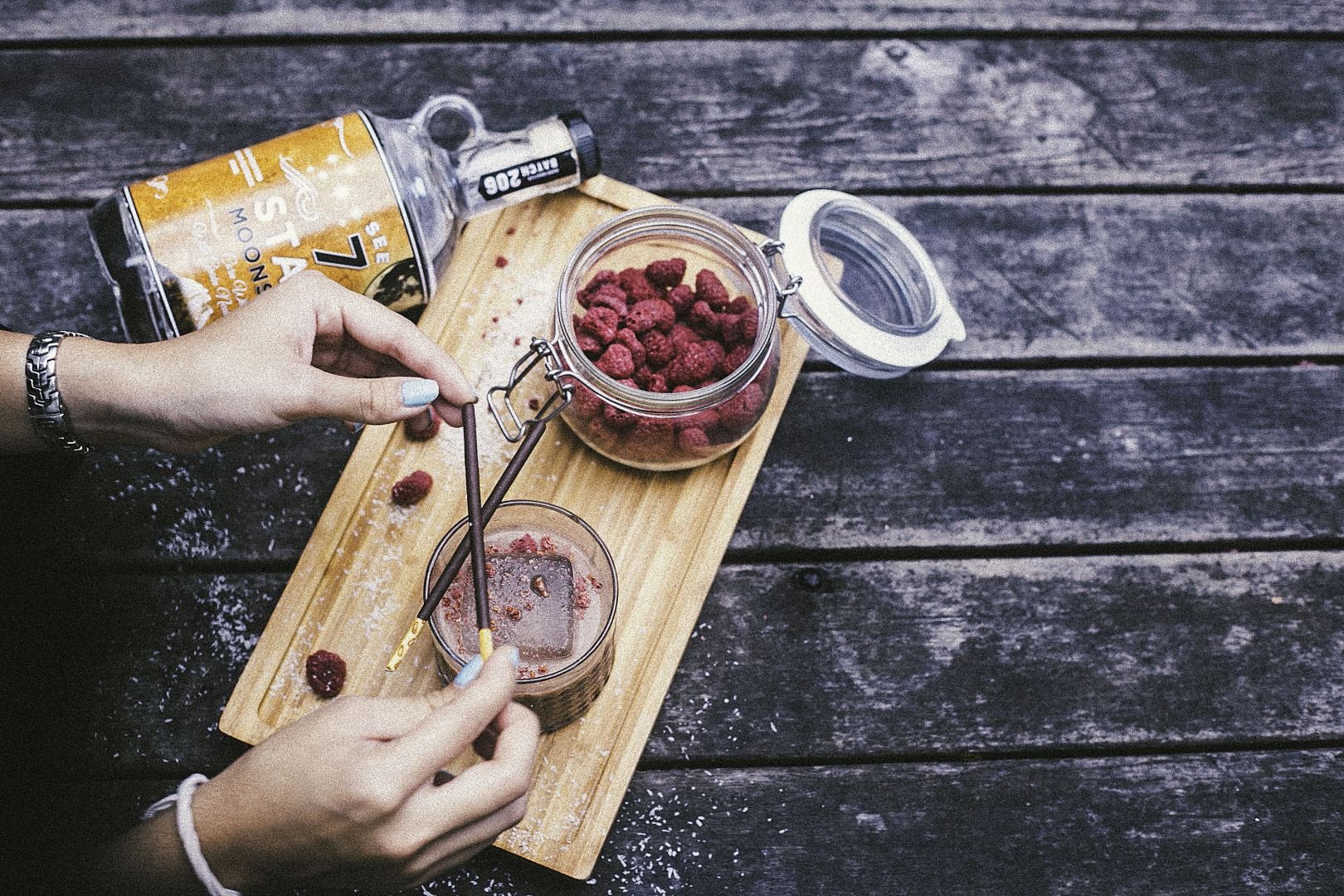 Remember Milo, your favourite childhood drink? Well, the Singaporean way to have it is by infusing it with dehydrated raspberries and mixing it with distilled moonshine spirit, water, corn whiskey. Topped with Pocky sticks, it takes you right back to your childhood but, with a Singaporean twist. Now, who can say no to that?
Where – The Secret Mermaid, Ocean Financial Centre
2. Tom Yum Martini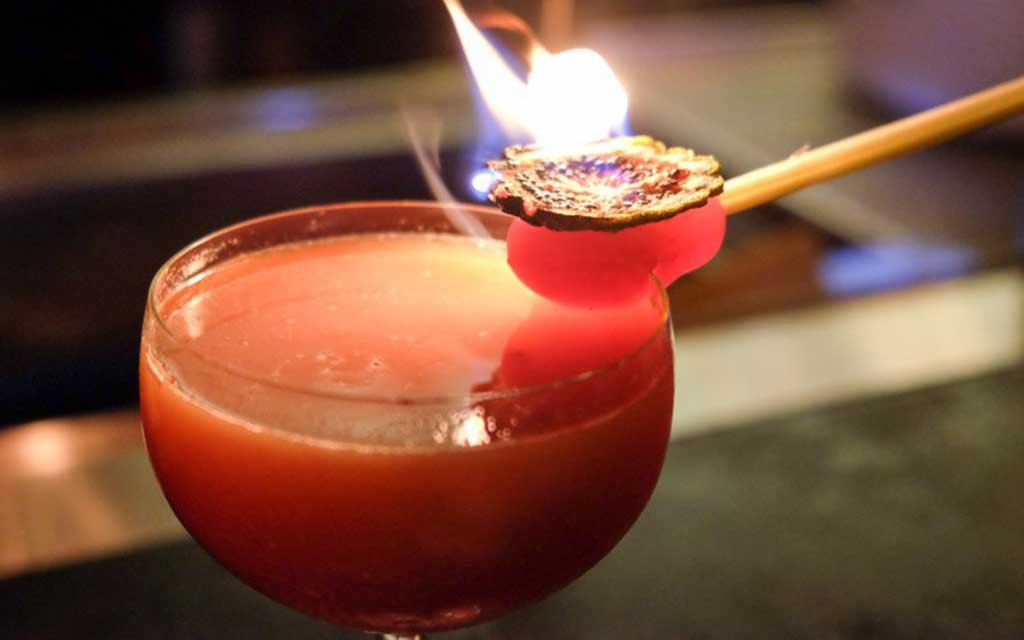 With salty, sour and peppery flavours at the same time, Tom Yum Martini is an exotic drink that leaves a lingering flavour of spices on your taste buds. The drink is made with vodka, jalapenos, lemongrass and a variety of peppers and Tabasco. Definitely, not for that friend who gets tipsy with just a drink.
Where to find – Maison Ikkoku Bar, Kandahar St.
3. Kaya Toast Cocktail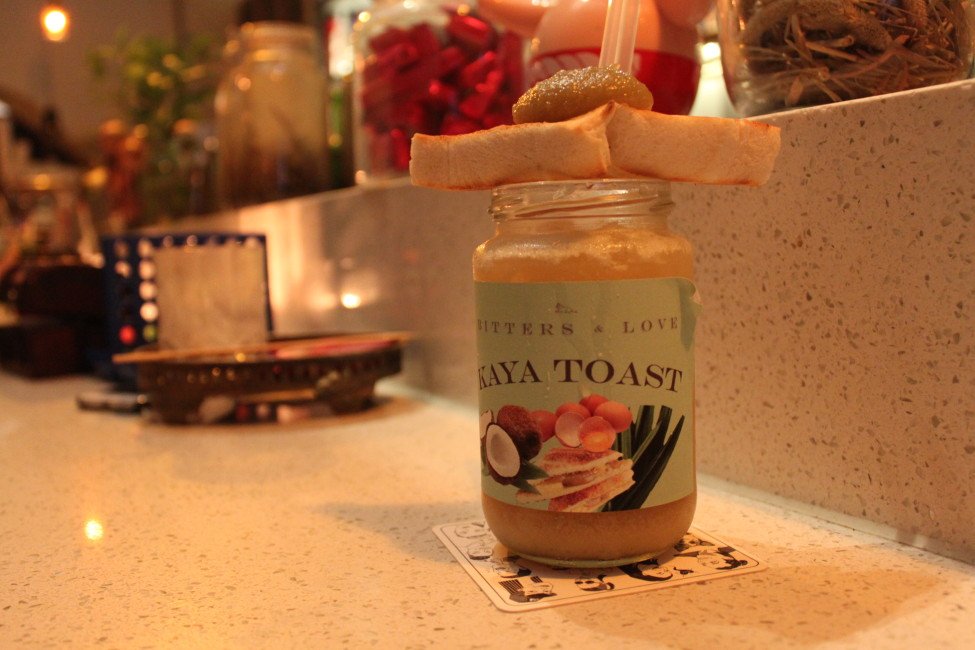 Fancy a toast with your drink? Just get a Kaya Toast cocktail a.k.a Coconut Jam cocktail and you have both. Kaya toast is what Singaporeans have for their breakfast on a regular basis and this drink honestly said, is nostalgia in a jar. Made with English breakfast tea, rum, honey, peach liqueur and no-points-for-guessing Kaya jam, it gives you a sugary sweet taste that you won't regret trying.
Where to find – Bitters and Love, Telok Ayer Street
4. Singapore Sazerac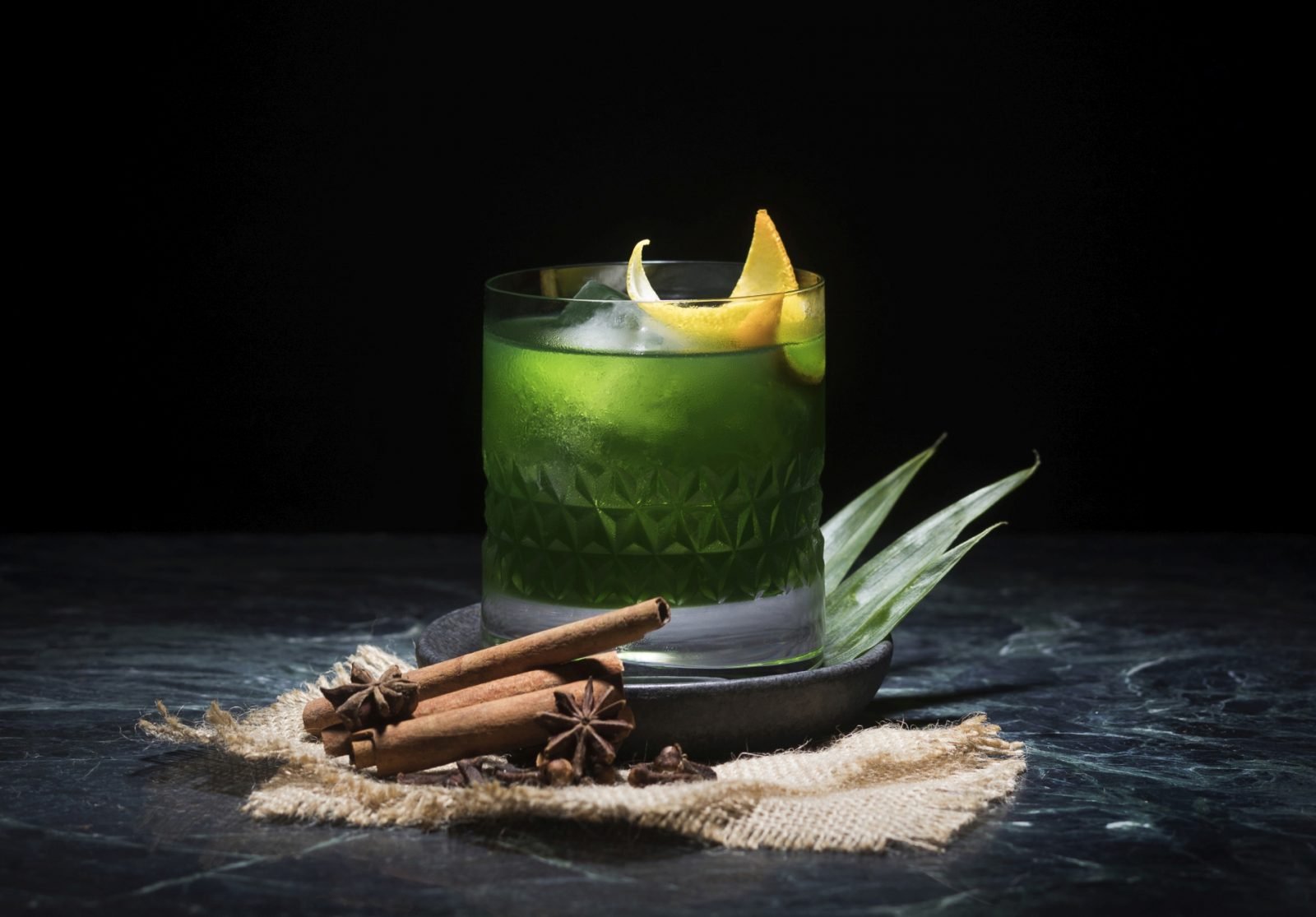 The rustic look of this drink immediately entices you to grab one and take a sip. The Singapore Sazerac relies heavily on indigenous spices for its signature taste along with raisin bourbon, pandan bitters, rye, cognac and everybody's favourite… absinthe! 
I feel fancy already.
Where to find – The Warehouse Hotel Bar, Havelock Road
5. Kopi Cat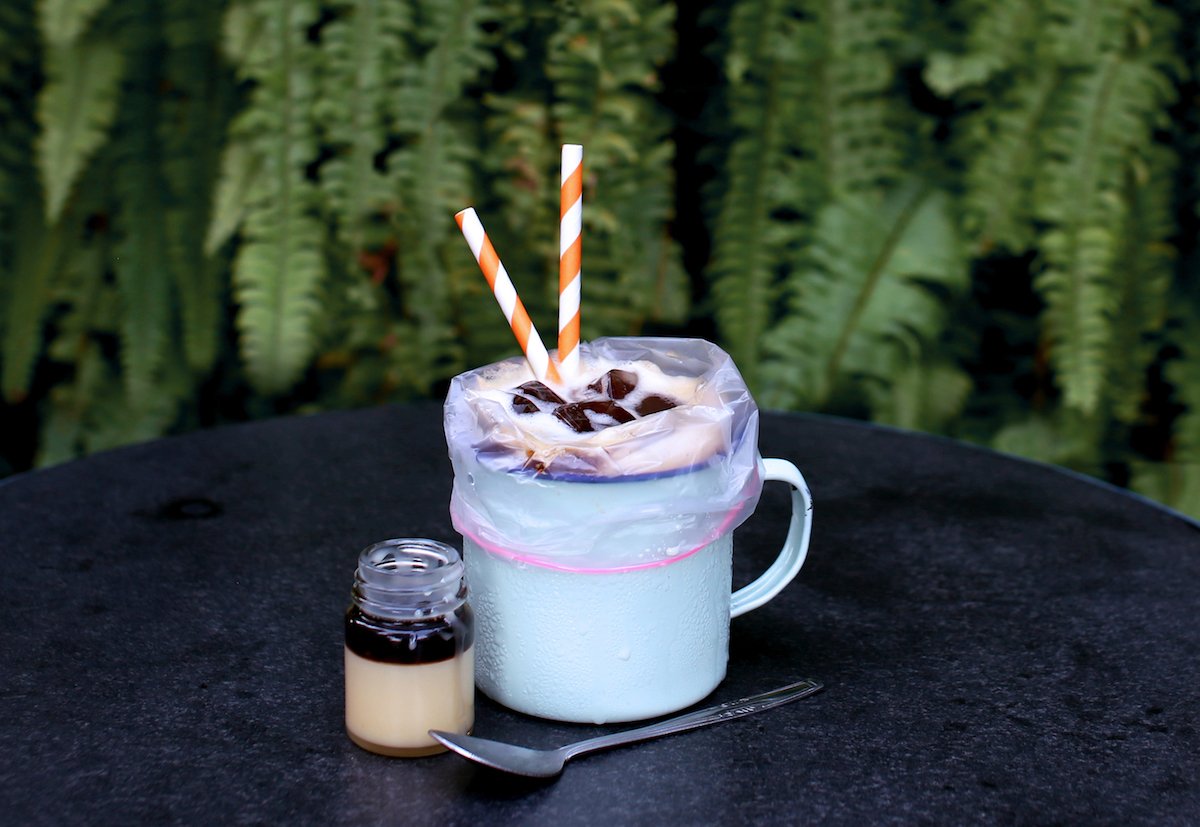 If you love your coffee as much as you love your alcohol, then Kopi Cat is the drink for you. It is made with salted caramel infused black salt vodka, coffee (or Kopi as Singaporeans call it), my favourite hazelnut and condensed milk. Served in an old-school enamel mug, this drink will keep you buzzing all night long.  Imagine actually having it. Mmm.
Where to find – Loof, North Bridge Road
6. The Red Ruby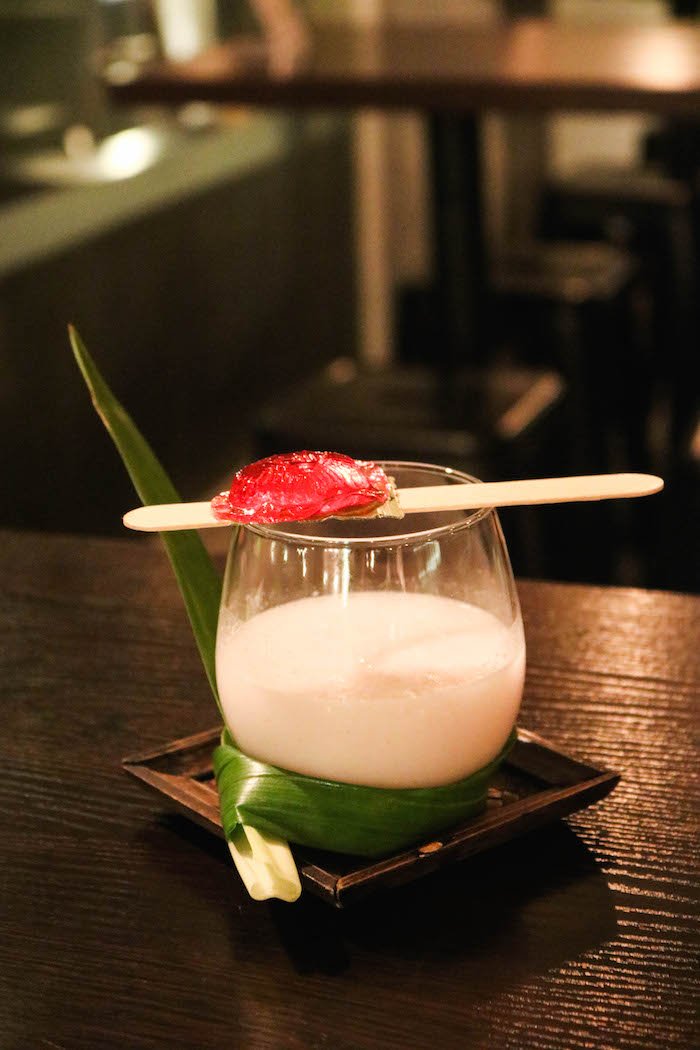 For all the people with a dominant sweet tooth, this coconut-y cocktail will also double up as a dessert. It is made by mixing homemade coconut sorbet, Angostura Light Rum, pandan syrup and topped with Ang Ku Kueh Agar Agar (a red jellylike sweet) , hence giving it the name Red Ruby.
Don't get uncomfortable if you find people staring at you when you carry this drink around. It's just that classy.
Where to find – Hopscotch, Maxwell Rd
7. Laksa Cocktail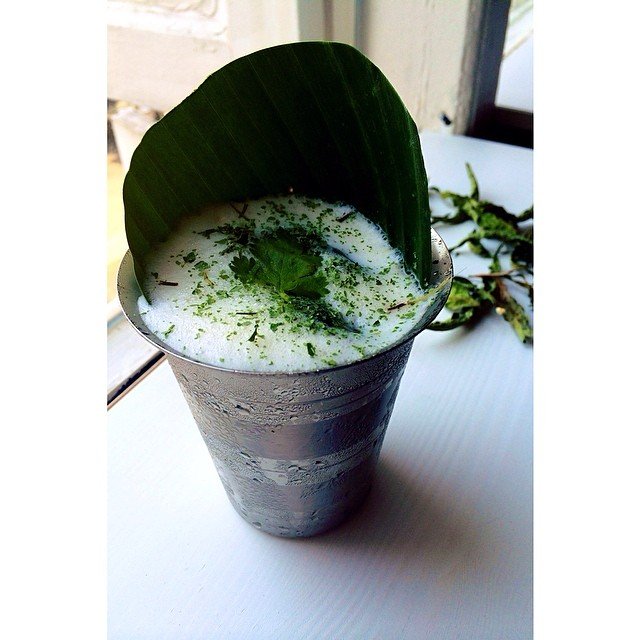 A spunky take on the traditional Singaporean spicy noodle soup Laksa, this drink is frothy, aromatic and has a nice aftertaste. And oh, did I mention that it's made with shrimp vodka? (Them feels!) It also has lime juice and laksa syrup for that subtle tinge of spice in your drink. 
Where to find – Ah Sam Cold Drink Stall, Boat Quay
8. Pipagao Cocktail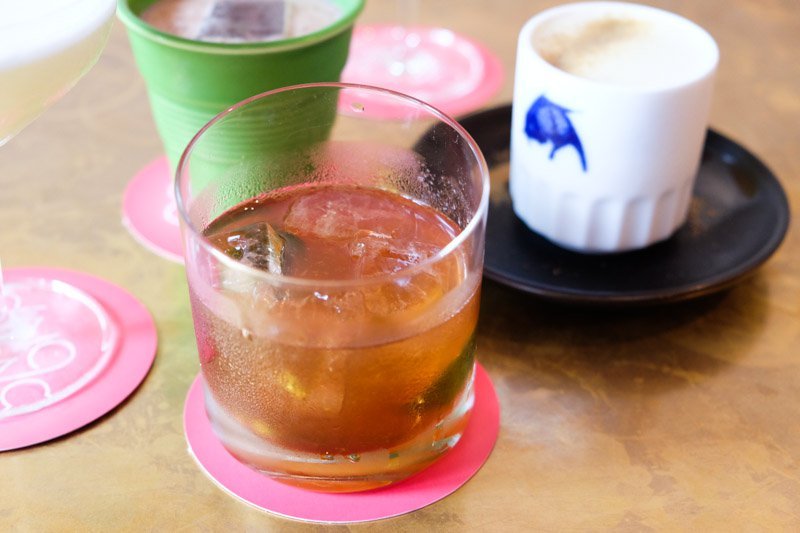 Isn't Pipagao a chinese herabal medicine? And these guys turned it into a fancy cocktail? Mind = blown. And looking at this beauty, it looks far from being a medicine. This soothing drink has whiskey, aged rum, pipagao syrup, calamansi and Peychaud's bitter that gives you a nice minty after-taste. Do I look impressed? Yes
Where to find – Ding Dong, Ann Siang Road
Such amaze much wow!
If you truly appreciate the finer things in life then Singapore is the place for a true-blue connoisseur like you. While I wipe the drool off my face, you can plan to go to good ol' Singapore to satiate your thirst for all things new. I have started packing my bags already, have you?
Sponsored by
Singapore Tourism Board