The rise of stand-up in India has bought forth many comedians who make us crack up about things that we didn't even think were worth noticing. And a comedian who is one of the front runners for making us think (and laugh) about life's small things is Kenny Sebastian.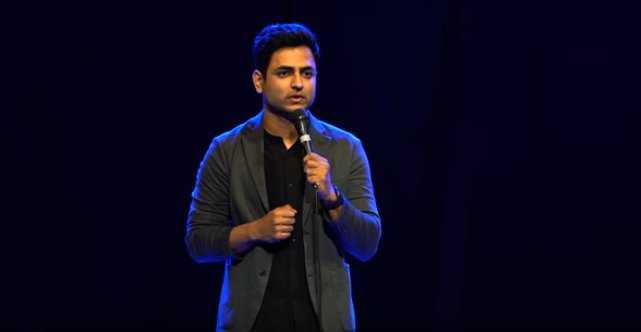 In his latest comic sketch, he talks about airports, airport staff and the fallout of India's second largest airline, Jet Airways.  
He opens his act by mentioning that even though everyone wants to change the world, they want to do it by telling other people how to do their jobs. He talks about how before the collapse of Jet Airways, he thought he'd address 'some issues' and change the world but it totally backfired in a way he didn't imagine.   
He proceeds by comparing why Jet Airways bombed and Indigo succeeded. And apparently blankets had a HUGE part to play.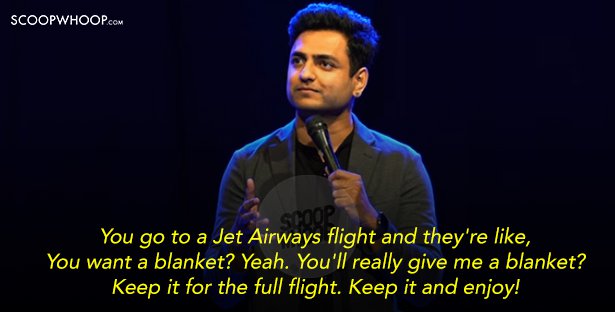 Indigo on the other hand had 'blanket' solutions to passengers' problems.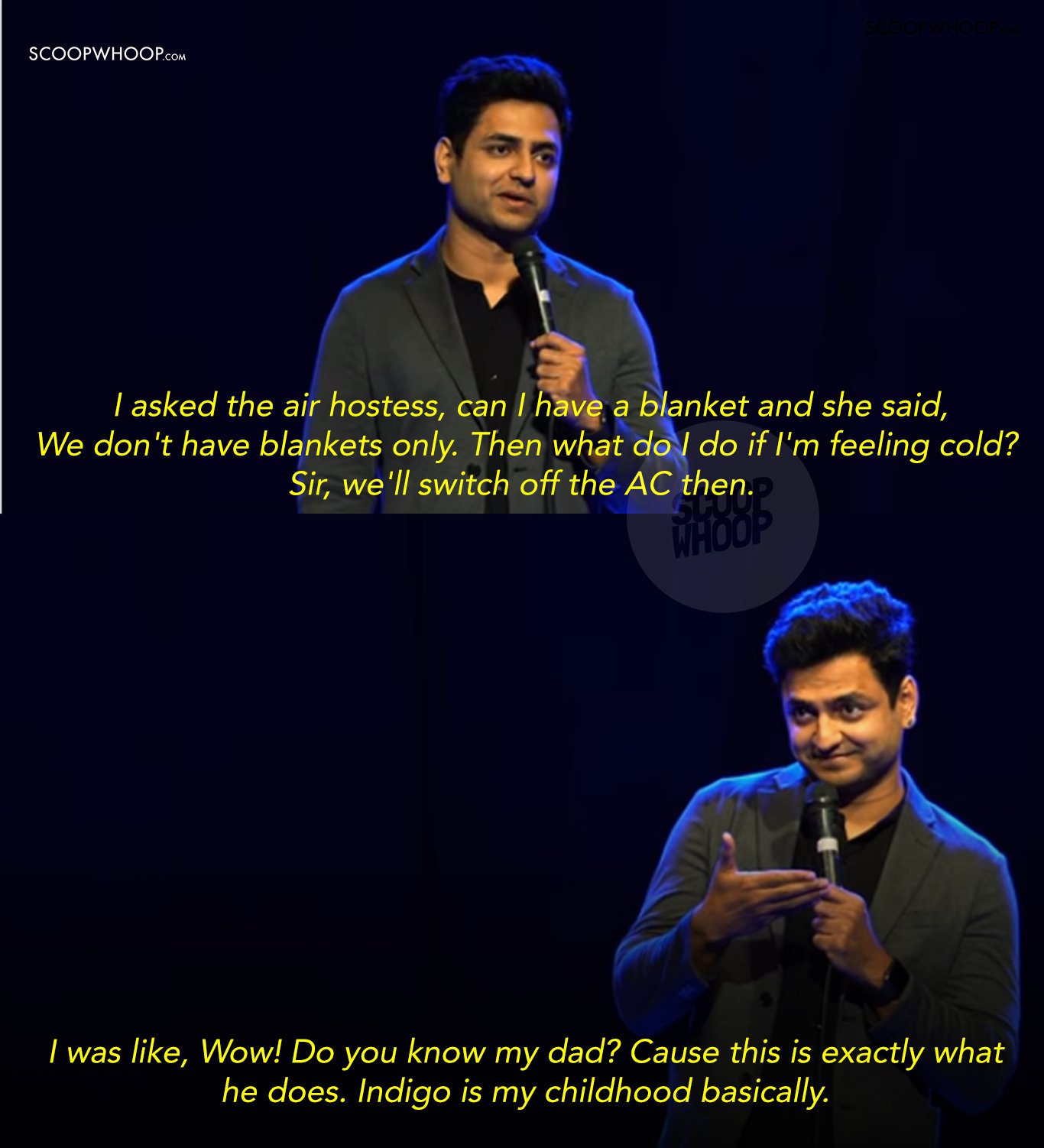 More than that, his overall 'love', 'regard' and accurate observation about the airport staff and the way they function will make your next flight experience into a comical extravaganza.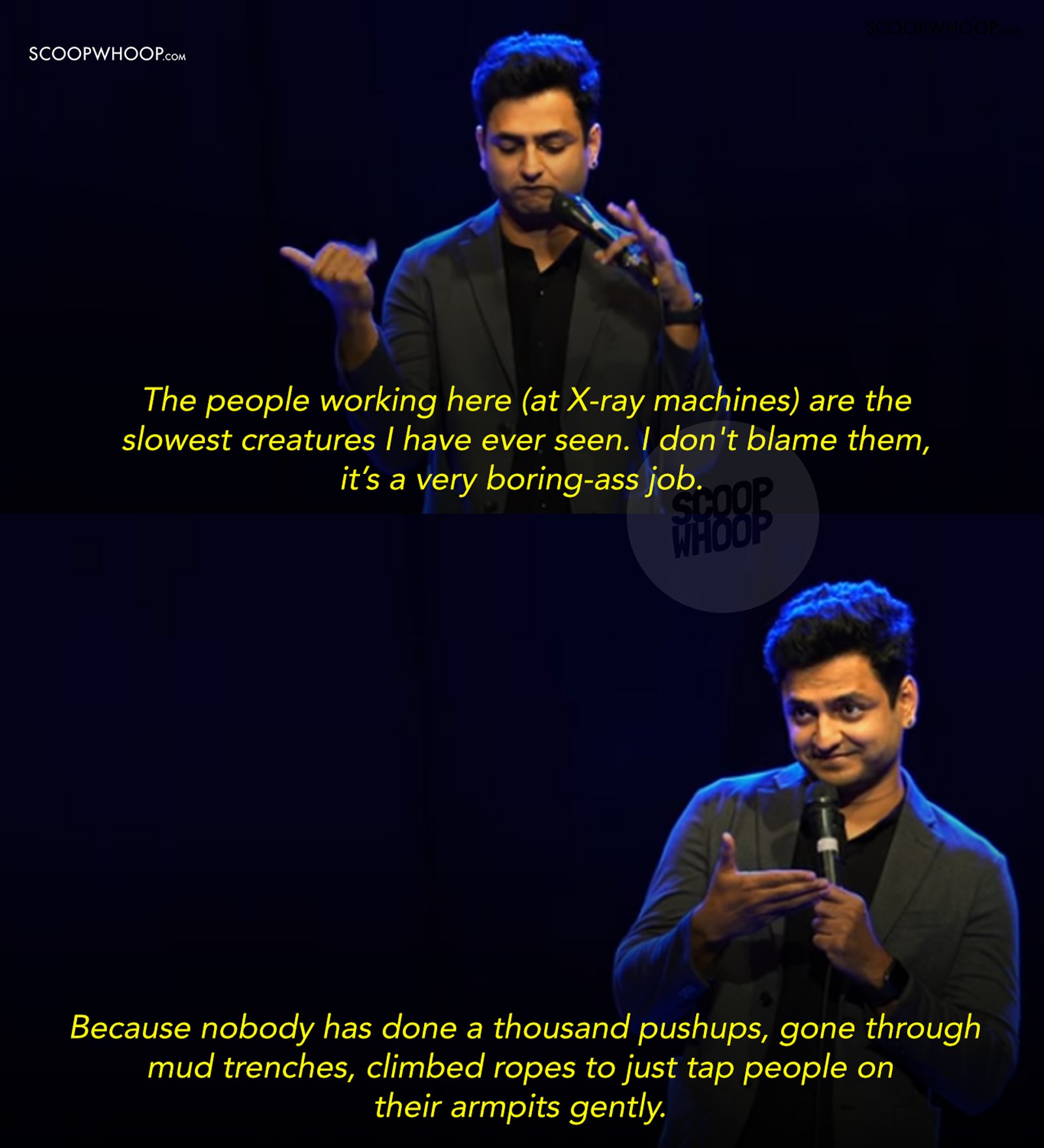 You can watch the video here. 
Design Credits: Lucky Mehendiratta