With the Arabian Sea, Bay of Bengal and the Indian ocean on its sides, India is truly blessed and how! The amazing islands is what I am talking about. While most of us are probably aware of the common ones like Anjuna, Juhu and Baga, there are some hidden and fascinating islands in India that are waiting to be explored. So, if you want to escape from your mundane lifestyle and enjoy the beauty of the sea, the sandy shore and the green symphony of the nature, we have a compiled a list of options for you. Check them out below:
1. Quibble Island, Tamil Nadu
It will only take you a 40-minute drive to reach Adyar from Central Chennai from where you can take a ferry to Quibble Island.
Situated in Tamil Nadu, Quibble Island is the largest among the four river islands formed by the Adyar river and its tributaries. This pleasant island neither has a hectic ambience nor the haste of city life. If you're looking a peaceful getaway from your busy life, then this is the place.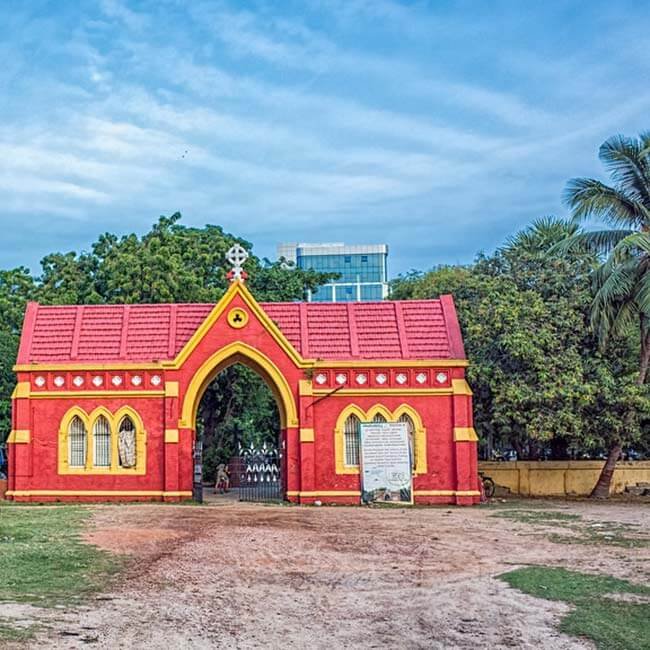 2. Bet Dwarka, Gujarat
To reach Bet Dwarka, one can opt for a ferry from Okha.
Also known as Bet Shankhodhar, Bet Dwarka is a small island which is situated 3 km off the coast of Okha, Gujarat. If you choose to visit here, don't forget to spot dolphins, go for marine excursions, camping and picnicking. The island is surrounded by scenic beaches and has an interesting history attached to it which is highlighted in its archaeological ruins.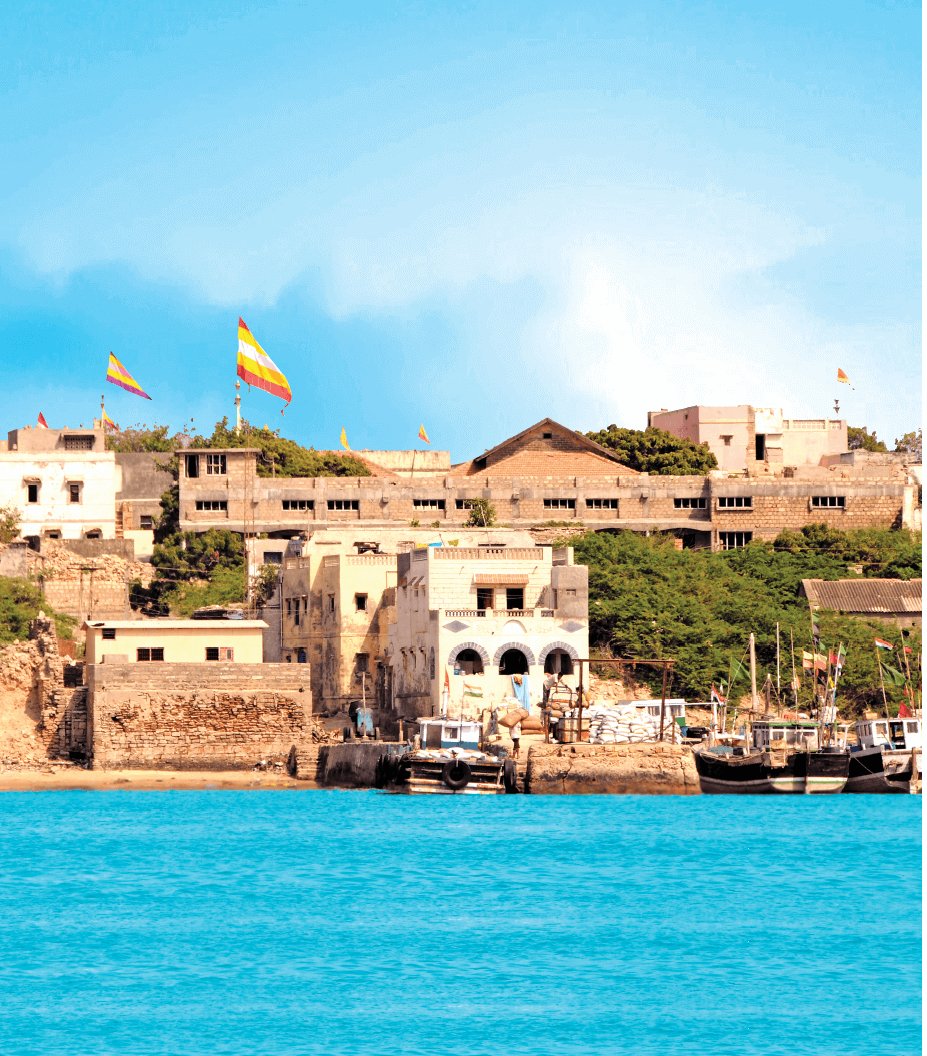 3. Divar Island, Goa
If you want to go to Divar Island, all you have to do is take a ferry from Ribandar or Old Goa.
Divar Island is situated at about 10 km upstream from Panjim, Goa. With four scenic villages and their fascinating yet lively culture, this place is bound to give you an unmatched feel. You can also recreate some scenes from the movie, Dil Chahta Hai, as a part of it was shot here.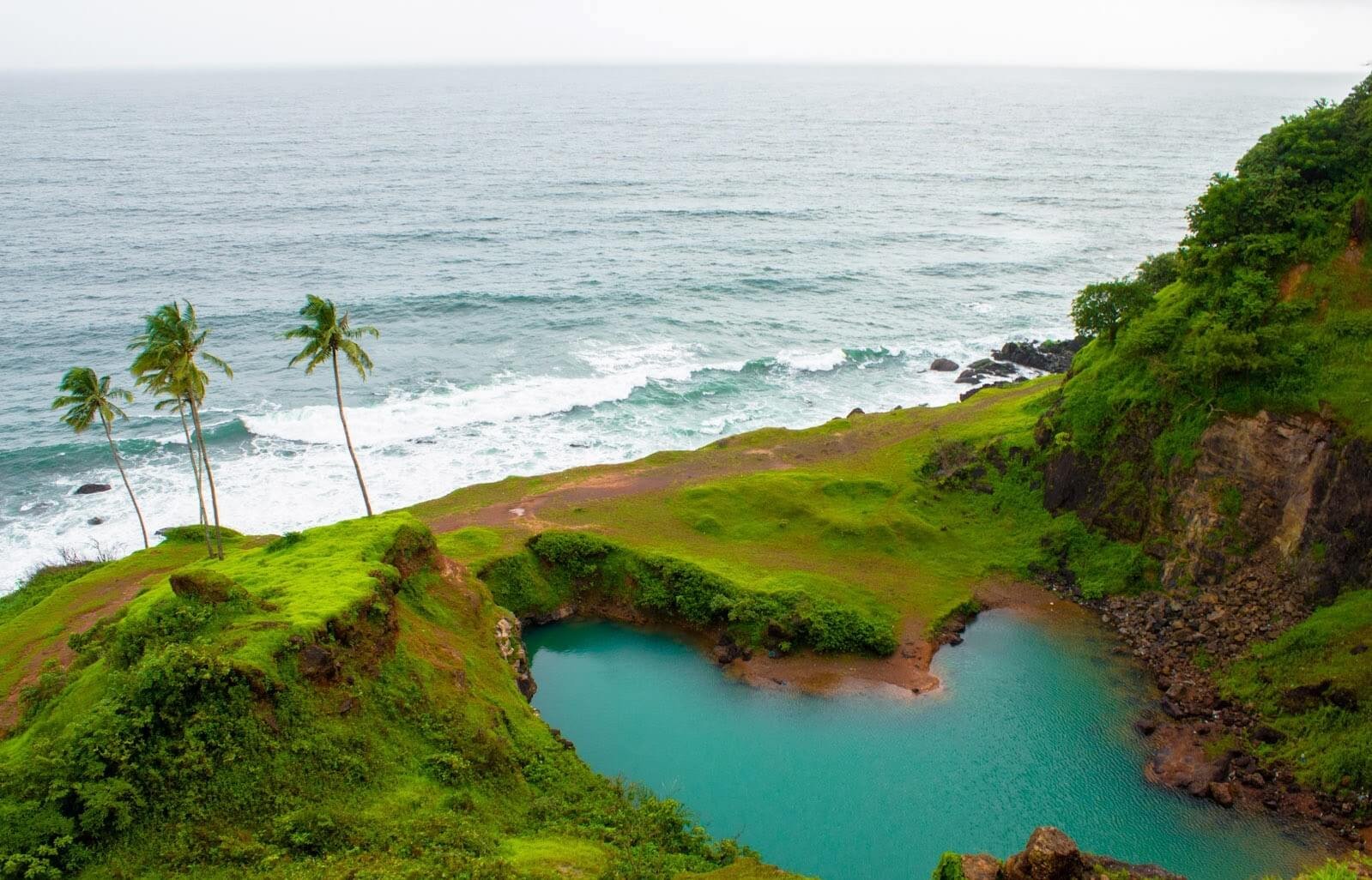 4. Srirangapatna, Karnataka
You can reach Srirangapatna easily via road or train from Mysore.
Srirangapatna is a river island in Karnataka surrounded by the river Kaveri. It is one among the three holiest shrines of Vaishnavites in south India which makes it a popular destination amongst devotees. Beautiful temples, historical Indo-Muslim buildings and a serene environment make this island a must-visit destination. The island also holds a tombstone marking the place where Tipu Sultan died.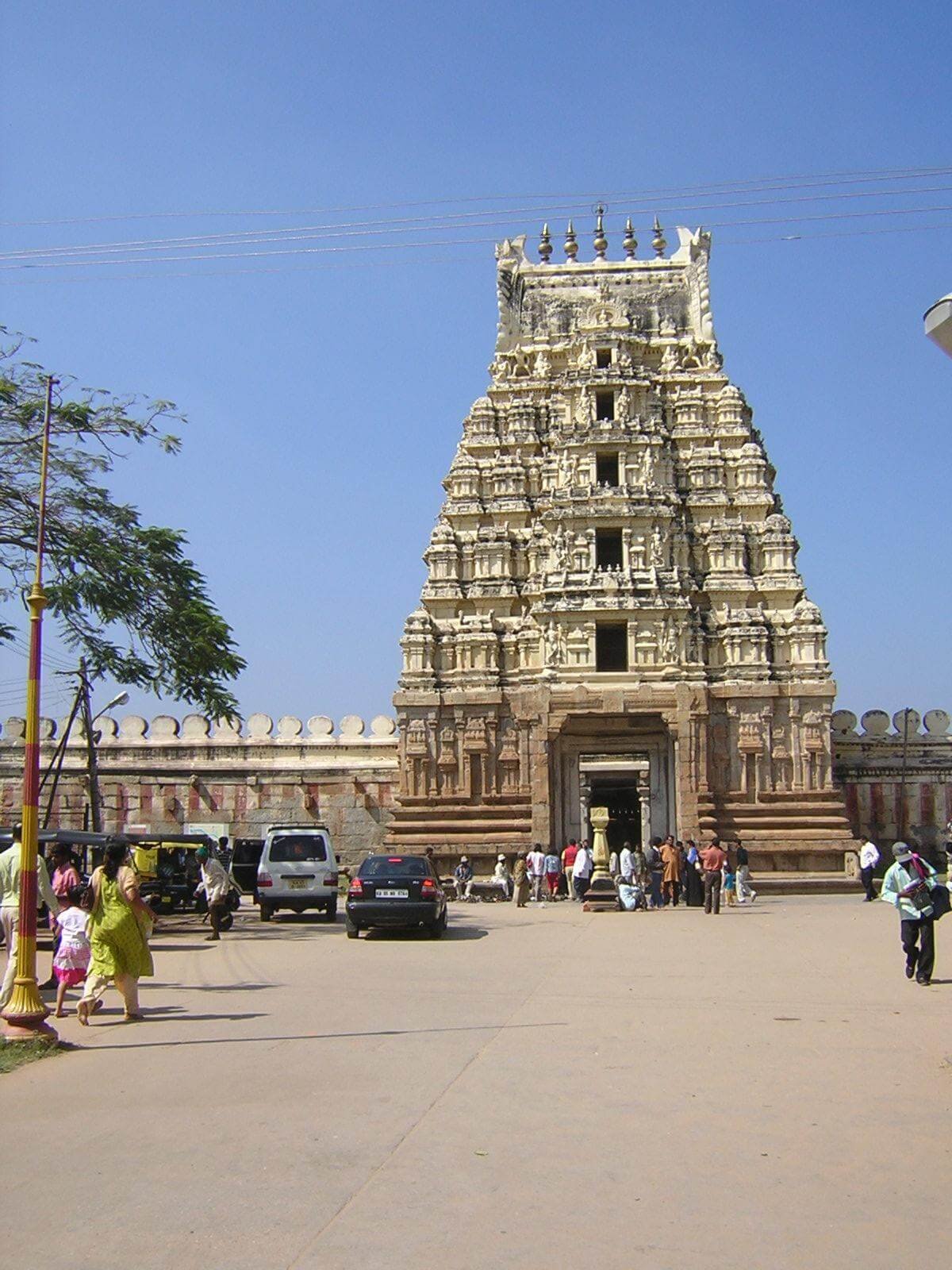 5.  St. Mary's Island, Karnataka
You can take a ferry service from Malpe fishing harbour to reach St. Mary's Island.
Situated at a short distance from the Malpe coast of Udupi, Karnataka, St. Mary's Island is a set of four small islands and is famous for the hexagonal shaped basaltic rock formations found here. It holds a place in the list of 26 geological monuments of India and is must-visit place for explorers.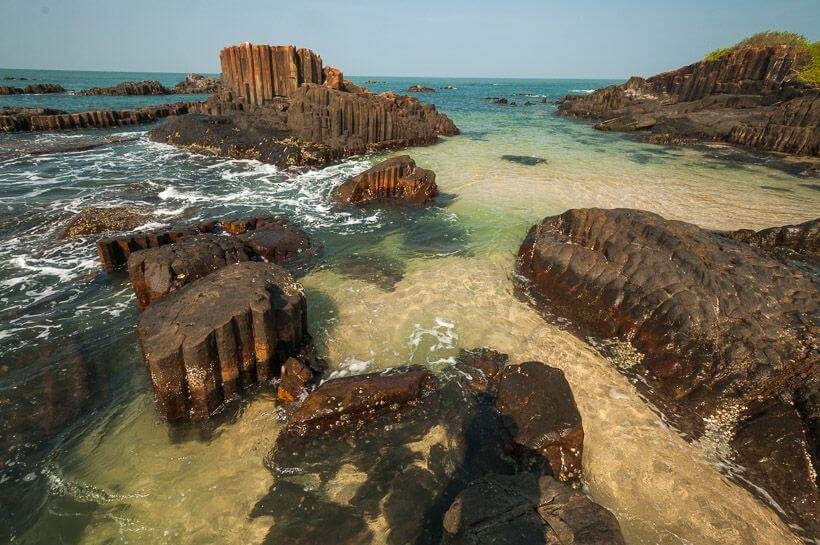 6. Hope Island, Andhra Pradesh
To reach Hope Island, you can take a ferry from Kakinada Port.
Hope Island is situated in Andhra Pradesh which is a result of a 200-year-old formation made out of sand drifting from a tributary of the Godavari River. The place only has a few government buildings and fisherman shacks for now but is undoubtedly a lovely sight to behold.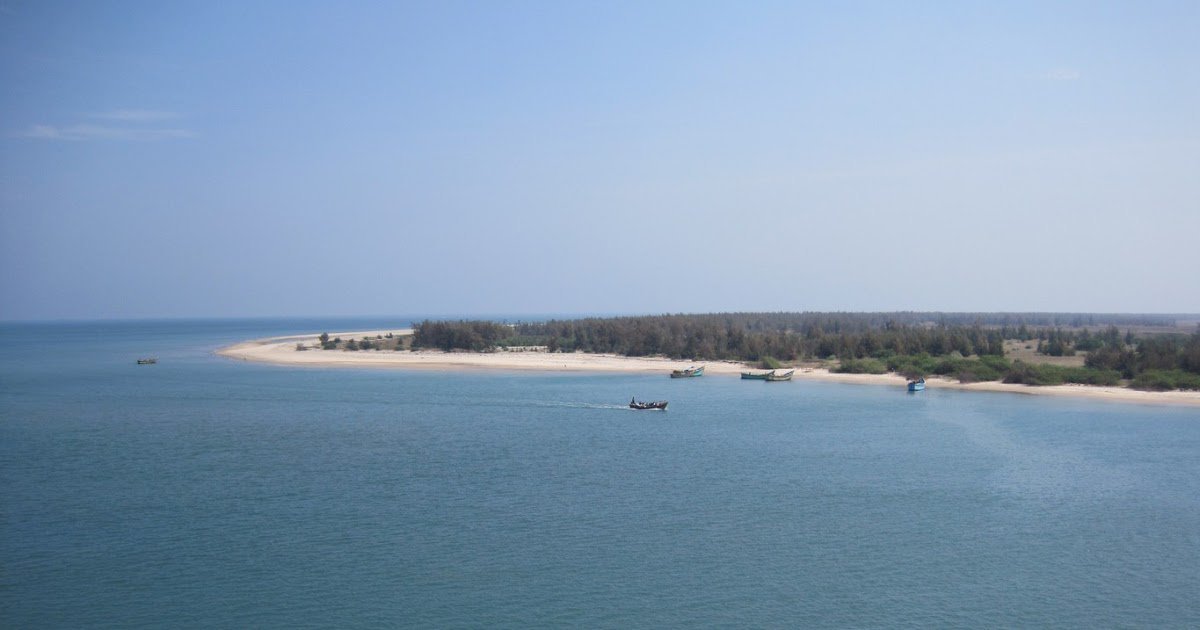 7. Sao Jacinto, Goa
Sao Jacinto is located just a few kilometres from Goa International Airport.
Sao Jacinto is a preserved island in Goa which is connected by Silver Gate bridge to the nearest part of the mainland. In 1972, the locals of the area decided to never lease out the land due to fears of commercialisation which preserved the purity and charm of this island. Here, you can enjoy the alluring views of the Indian Ocean and the Goa coast and believe me, it's totally worth it.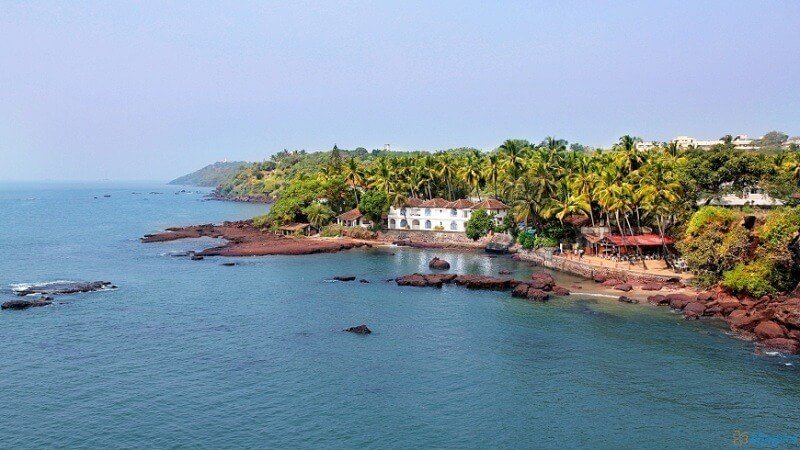 8. Kavvayi, Kerala
You can either opt for a ferry from the mainland or cross through the Mavila Kadappuram bridge, Kerala to reach Kavvayi.
Kavvayi is a small island in Kavvayi Kayal which is described as the largest backwaters of North Kerala. This place has a charm of its own and has a vast history attached to it. Do you know Marco Polo, Ibn Battuta and even Adbul Fida have written about Kavvayi in their travels? You know why? Maybe, go and check it out for yourself.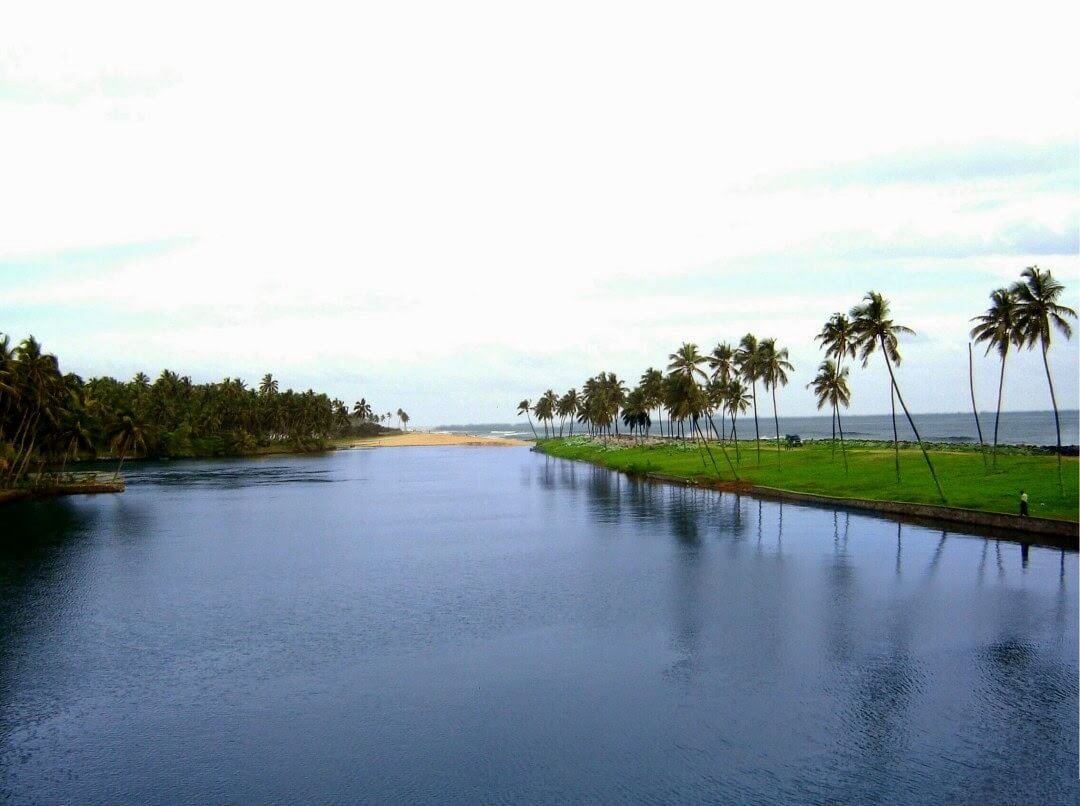 9. Little Andaman Island, Andaman
Little Andaman Island is well connected to Port Blair, only at a distance of 120 km.
Little Andaman island is one of the offbeat places to explore while you are in the Andamans. Rare marine turtles, coral reefs, hut bay, waterfalls, make this place a perfect romantic getaway for couples. Here, you can also go for surfing and other adventure sports!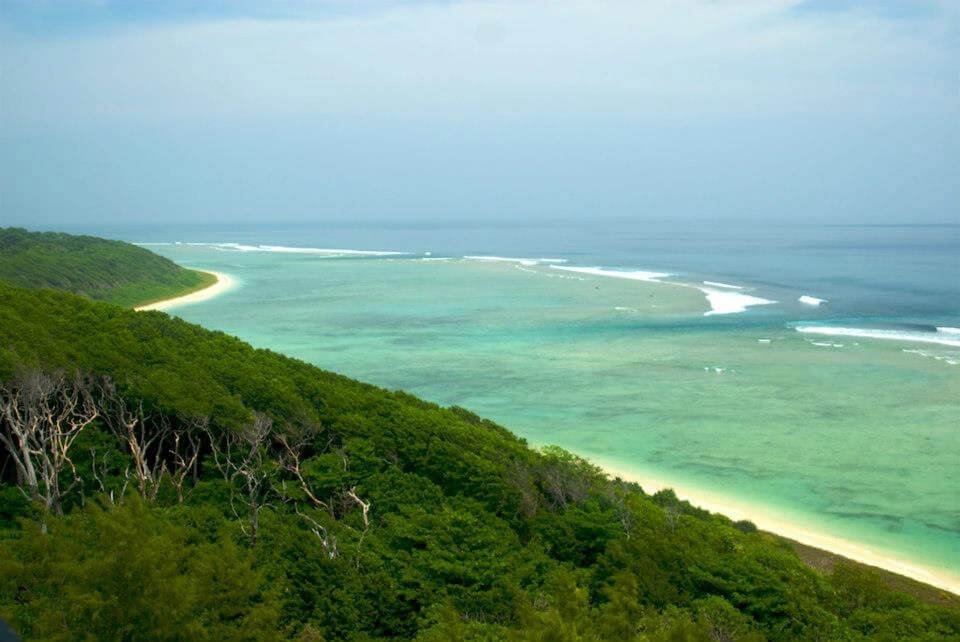 10. Barren Island, Andaman
Barren Island can be visited by chartered boats only with the permission of forest department.
Barren Island is one of the easterly islands in the Andaman Islands chain. It is the only active volcanic island of India. Not just that, you will be amazed to see the beauty that this island has in store for you. However, as the name suggests, it doesn't have any place for accommodation but is a serene and secluded place which can prove to be every photographer's paradise.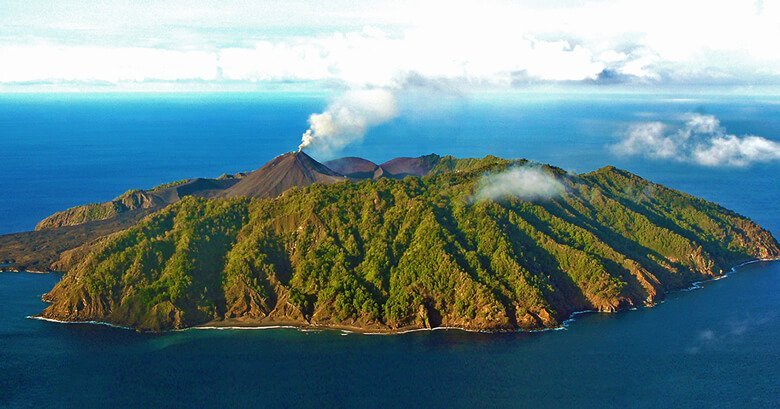 11. Majuli Island, Assam
From Guwahati, you can take a bus to Jorhat, from where you can take a ferry to reach Majuli island.
Recognised by the Guinness Book of World Records as the World's Largest River Island, Majuli Island in Assam is a perfect place for people who enjoy watching sunsets and sunrises. If you want to experience the Assamese culture in a different way, head towards Majuli and we bet, you won't be disappointed. But make it quick, because it is shrinking and sinking at a rapid rate.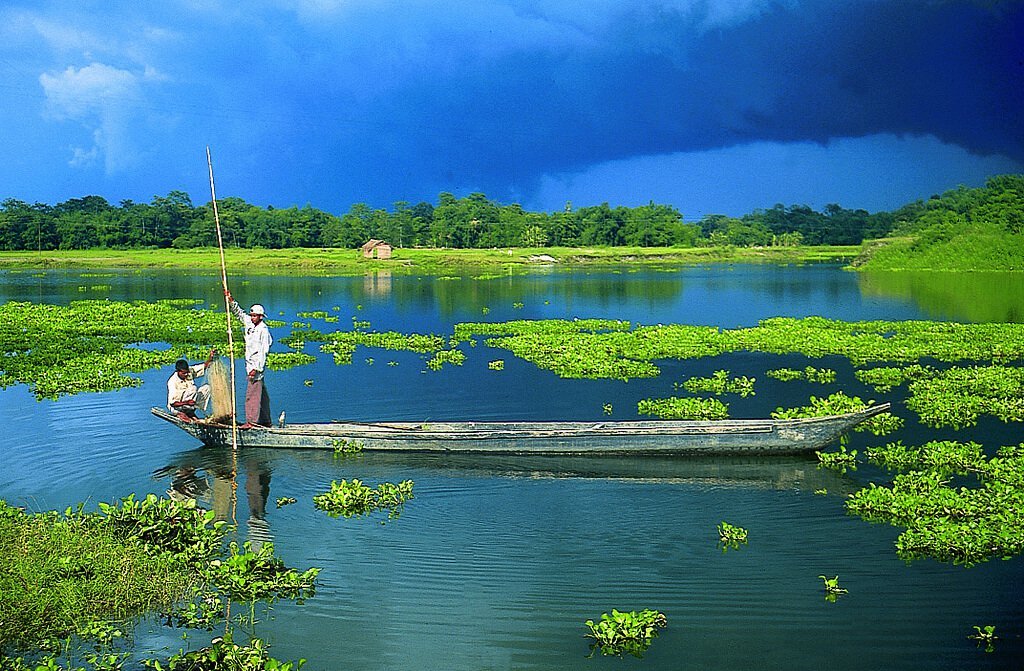 12. Diu Island, Gujarat
Diu island is well connected to nearby cities via road. 
Diu Island is a breathtakingly beautiful island lying off the south coast of Gujarat's Kathiawar peninsula. Here, you can experience a perfect fuse of the Portuguese culture and the Gujarati society. Be it the exquisite architecture or the pleasant beaches, Diu island will definitely enthral you with its charm.