The New Year is just about a week away and I already know what my boss is going to say for his new year speech.
We get it! Hard work, targets, results and all that. If we hadn't heard it for the 2345th time, it might just be interesting. But we'd rather ask another really important question.
Where's the holiday list for 2020, bruh?
Honestly, what we really care more about is planning our next trip. We'd like to know when can we finally admire the beauty of the distant mountains in Kashmir or go snorkeling in Goa.
So if you kinda relate to us then we have just the right list for you. Read on to know when and where you can plan your holiday in 2020.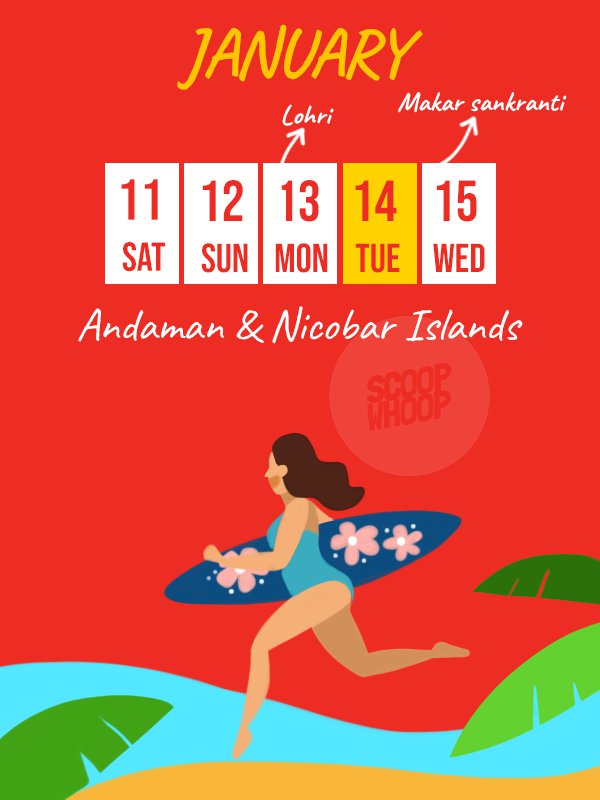 Sunny skies, golden beaches and turquoise waters. Andaman islands is your perfect go-to location in January. Think about it. Away from the cold and grey of winter days, you can very well be swimming with an elephant in Havelock Island. Yeah that!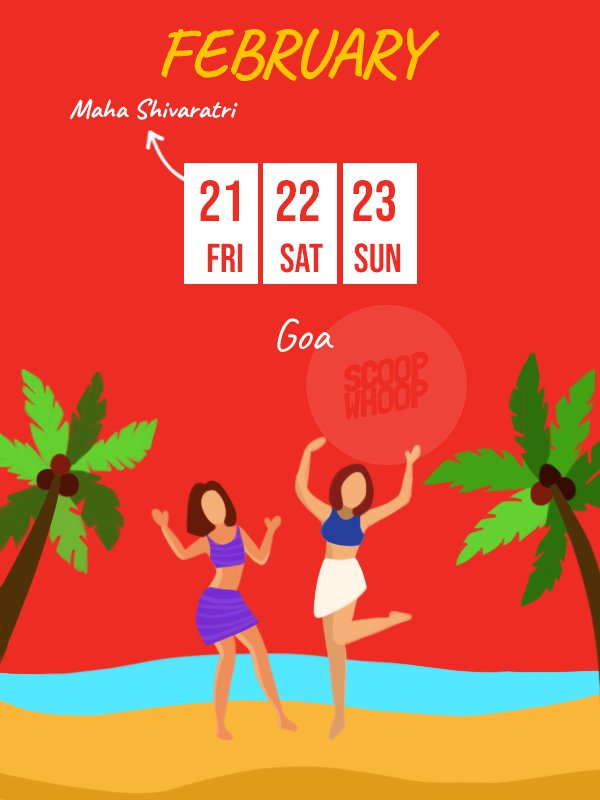 We are not going to ask you to chill in a shack at Candolim beach for this three-day weekend. The Goa carnival will be happening at this time of the year and Panjim is a riot of colours and energy, with masked parades, live music processions, one-act folk plays, and much more. Don't even get us started about the variety of food and booze that you'll get to stuff your tummies with. You can now experience the luxury of staying in Portuguese Villas at OYO Homes, which is just 5 minutes away from the Calangute beach.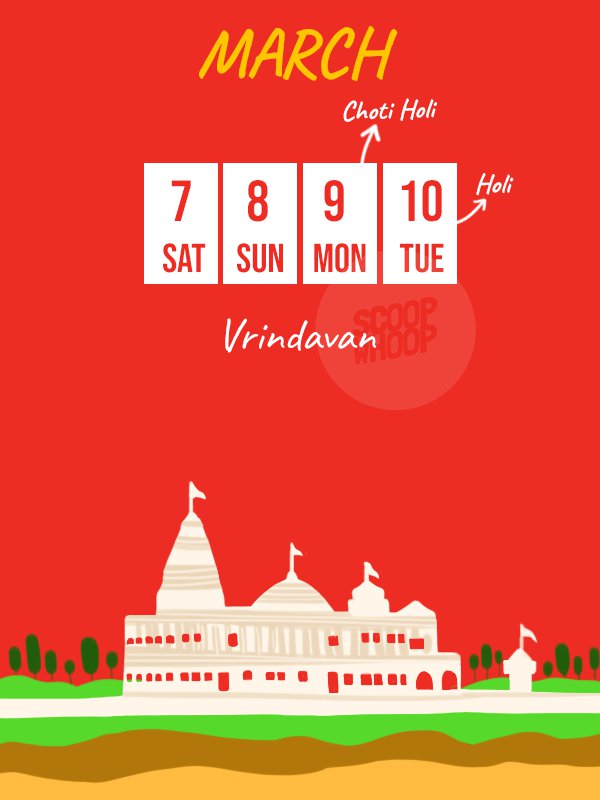 Bura na maano holi hai!! No place better than Braj if you want to enjoy Holi the right way. The land of lord Krishna will make sure you have the time of your life amid colours, bhajans and bhaaang! In Vrindavan, you don't just play holi with gulaal, but also with flowers and kesar. What a treat!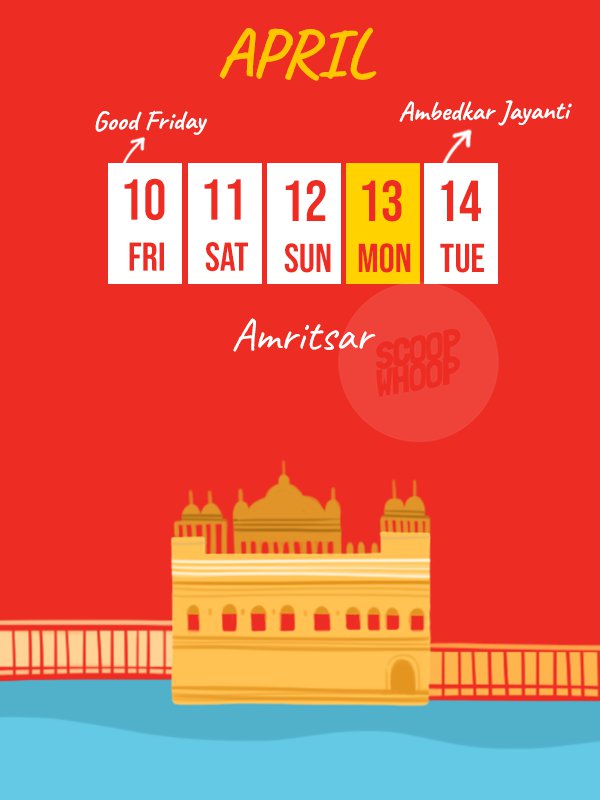 Loooong weekend alert! Starting from Good Friday (10th April), if you manage to get an off on Monday (13th), you would have won yourself a five day weekend! You can totally head to Amritsar, which is all about feasting, bhangra, folk music, and fairs during the Punjabi new year day — Baisakhi. So there's a lot that you can do besides just drinking lassi and buying phulkaari.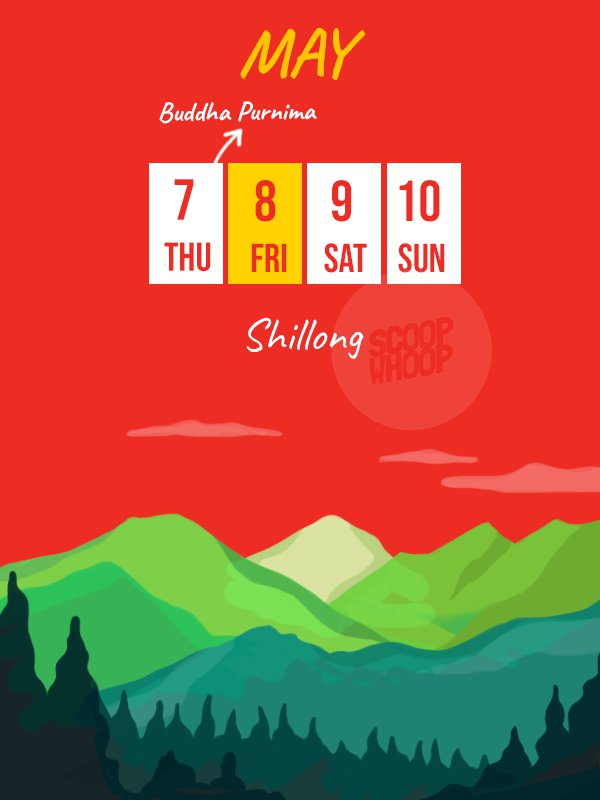 You know it as the Scotland of the East, and why not. A picturesque hill station with enchanting waterfalls, ancient megaliths, mesmerizing forests, all in a dreamy landscape. What not to like about this one? If you go trekking on the David Scott trail, you'll be greeted by sprawling meadows, tropical trees, tribal villages and more breath-taking valleys. Just convince your boss for an off on Friday and you're set for a 4 day trip!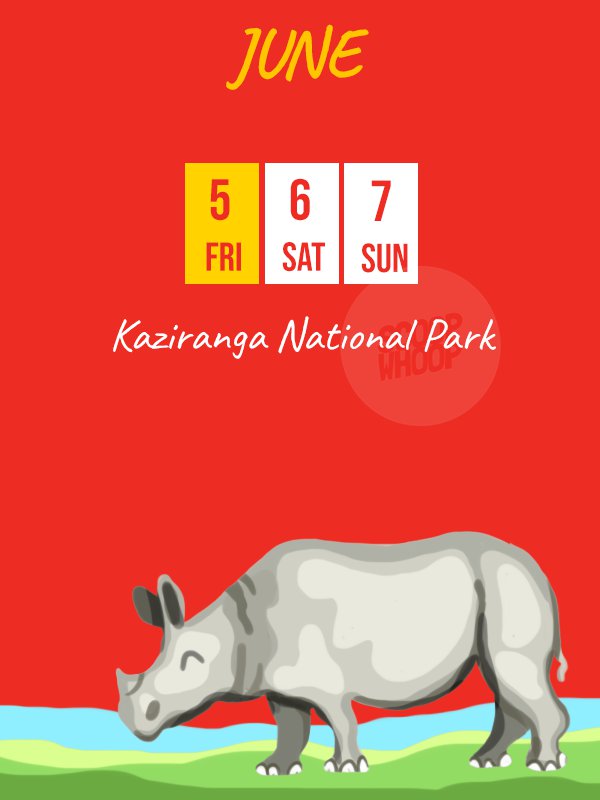 Unfortunately, there aren't any public holidays in June, but that shouldn't deter you. Just club a casual leave with any one of the weekends that work the best for you and head to Kaziranga National Park. This one is a myriad of geographical features with a shining jewel — the one-horned rhino. This tête-à-tête with nature will serve as the perfect break from your stressful lives.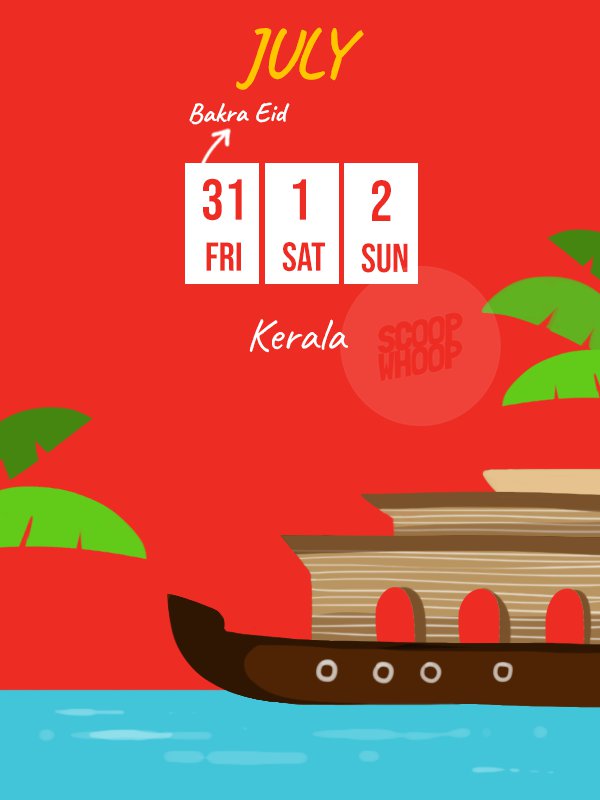 With the greens of Wayanad, pristine beaches of Kovalam, the lush green tea plantations in Munnar, Kerala in the monsoons will have you spoiled for choice. Kerala's famous backwaters are dotted with small villages full of vibrant local people and customs. So, ditch the houseboat this time and enjoy meals with the locals instead. And the best part, you can treat yourself to a Kerala special spa and much more at OYO Townhouse in Trivandrum. If you're planning to spend your summer surrounded by hills dotted with tea plantations, then you can vacation in Munnar where you can stay at the OYO Palette Resort or OYO Home.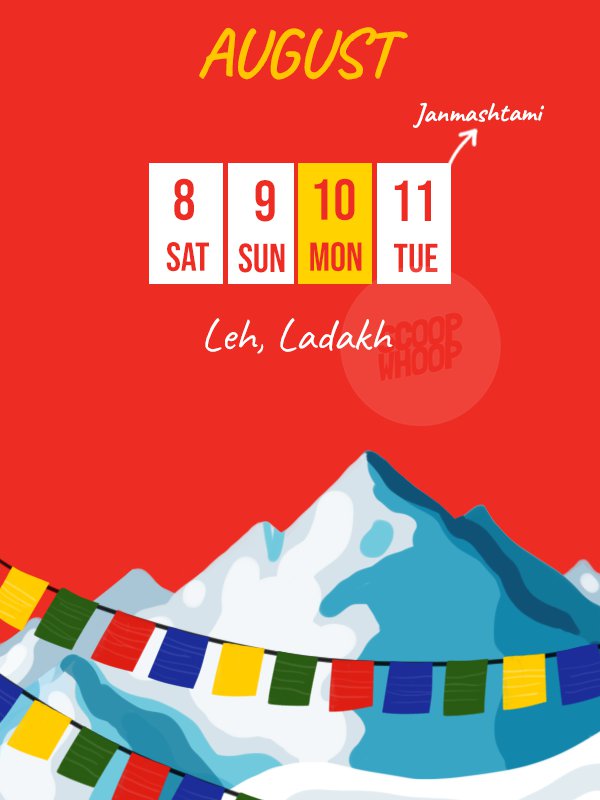 You can totally win yourself a weekend of four days if you take an off on 10th (Monday). And if you do, then Leh is waiting for you. It's a hit among travellers all over the world for a reason. If you're short on time, fly down and hire a bike or car to see the rugged beauty of Ladakh for yourself. And while you're there, try and also take a trip to Pangong Tso, one of the most beautiful lakes ever.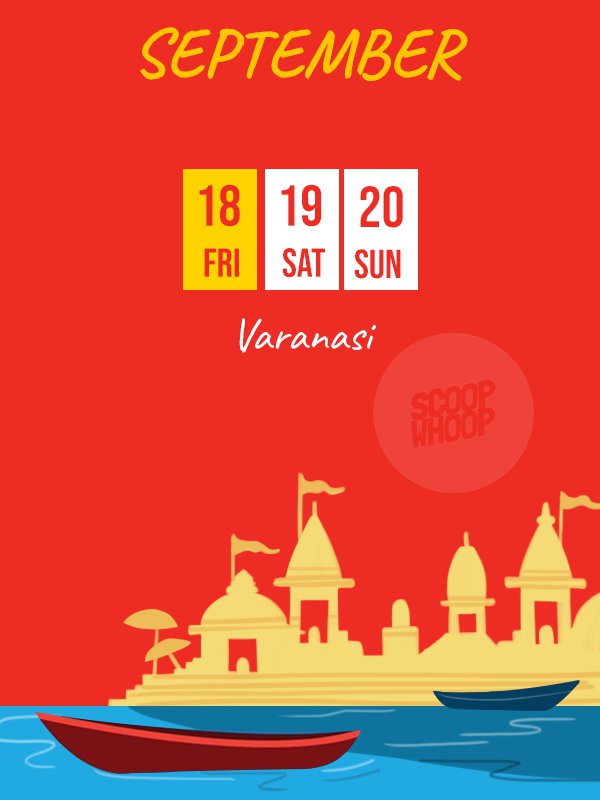 September is also a little short on public holidays. Which is why Varanasi is just the right option for your mini weekend outing. The ancient city nestled at the banks of River Ganges is more than just invoking your spiritual self. Simply sitting by the ghats will bring you peace unknown to humanity and rejuvenate you to get back to the grind with new purpose!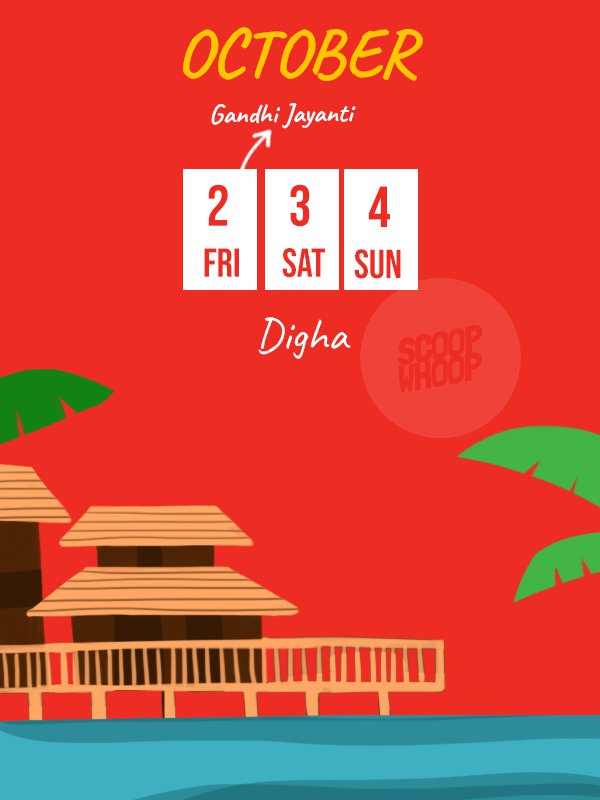 Bapu ka budday aaya! Saath mein teen din ki chutti laaya! We won't blame you if you haven't heard the name of this place before. Located at the northern end of the Bay of Bengal, Digha is a seaside resort town and is considered to be a very romantic destination. The beaches are beautiful, but you also need to try out the exquisite variety of sea food you can get there.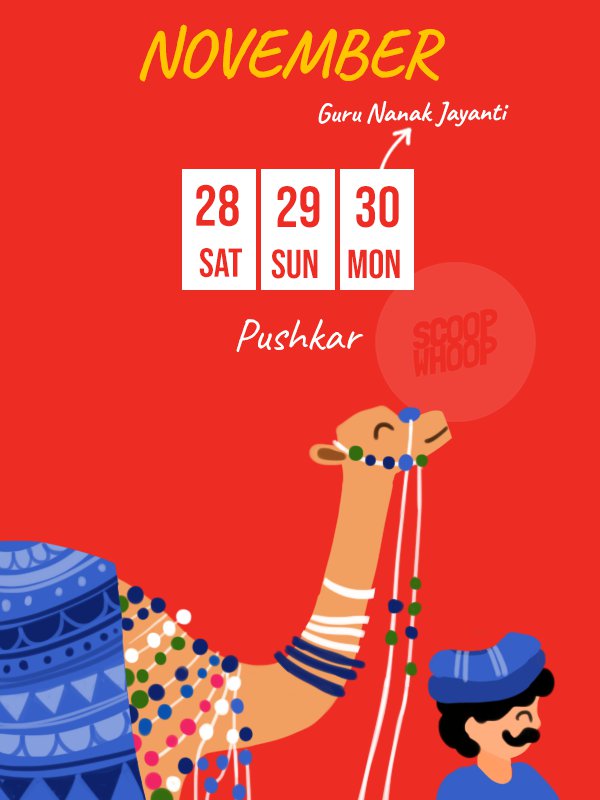 This is the fair for camels and hippies. Head over to Pushkar for this seven-day traditional carnival brings thousands of camels, cattle, and horses together. There are cultural activities like exhibitions, magic shows, longest mustache competition, and bridal competitions as well. You can probably catch a few days during the Guru Purab long weekend!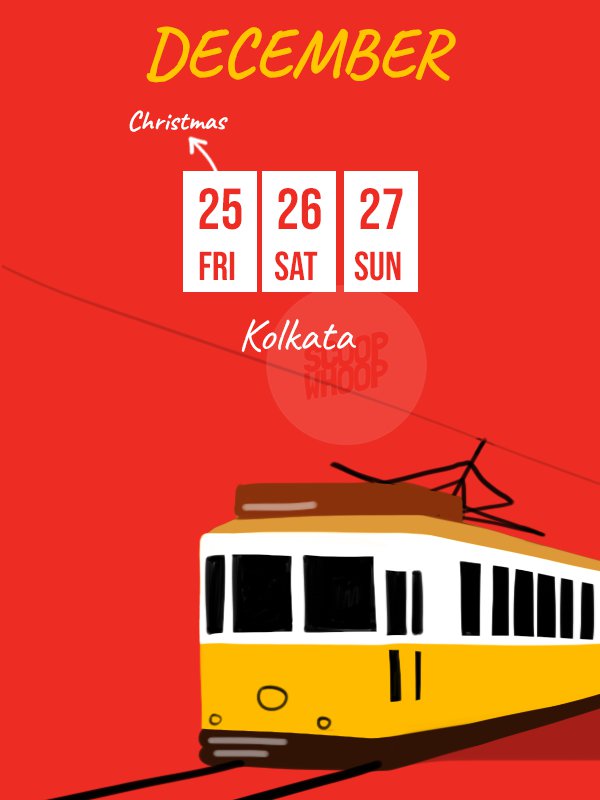 If you thought a metropolitan city could never make it to this list then you're wrong! Have you even seen Kolkata during Christams? The Park Street locality is like an open-air Christmas party with food and drink stalls, live music, and entertainment at nearby Allenby Park. Strands of lights weave a web above the  head, and the appropriately red walls of the brick houses are lined with Christmas banners and décor. Christmas in Kolkata is truly like no other. Now you can get into the spirit of Christmas right from the moment you land. Just 10 minutes away from the city airport, the OYO Townhouse will make sure that every bit of your stay is merry!
Pretty sure you must have already started booking your tickets. Us too. And while you're at it, don't forget to take a look at the world's leading chain of hotels, homes, and spaces, at the most affordable prices on 
OYO Hotels & Homes
. Because what's a memorable trip without the perfect stay? 
And now, we have put together all the long weekends of 2020 for you to plan your trips. You're Welcome.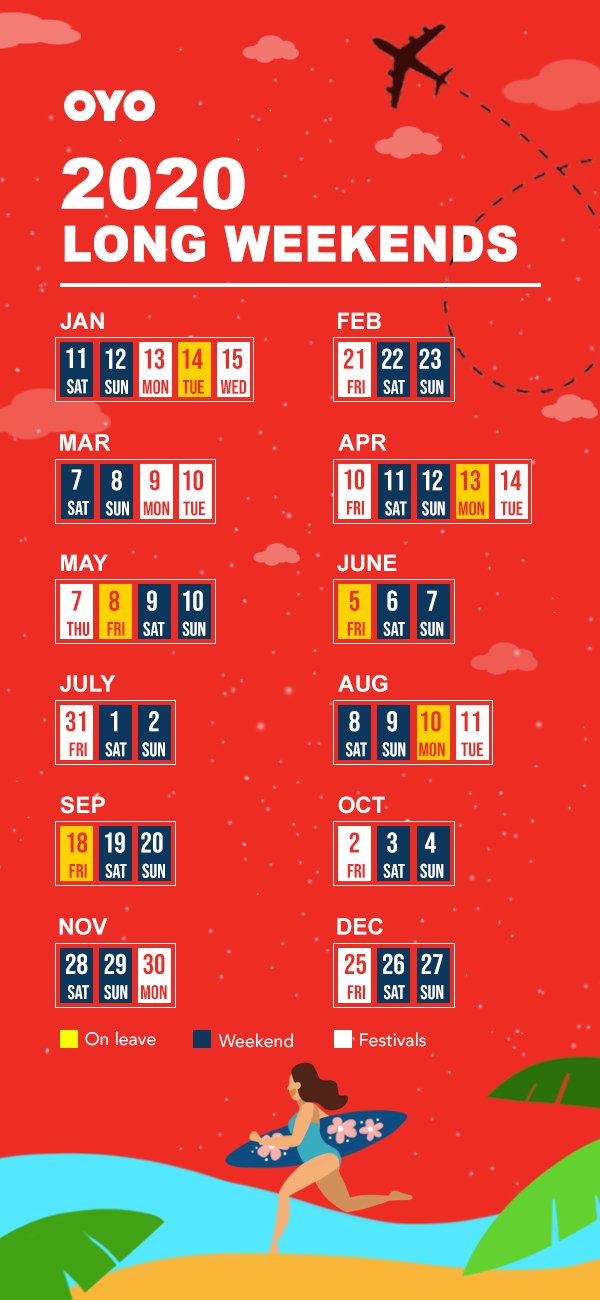 Illustrations by Shanu Ketholia