Graveyards, cemeteries and burial grounds all around the world have gained the reputation of being haunted by spirits. The somber places that they are located in, the eerie silence around it and the spooky vibes that one gets from visiting a graveyard just adds to the horror and the thrill. On that note, here are the 10 most haunted graveyards in the world that you can explore if you have the guts or you can stay away from. 
1. Old Western Burial Ground Baltimore, Maryland
This cemetery can only be accessed through an underground vault where the spirits of the dead still walk around.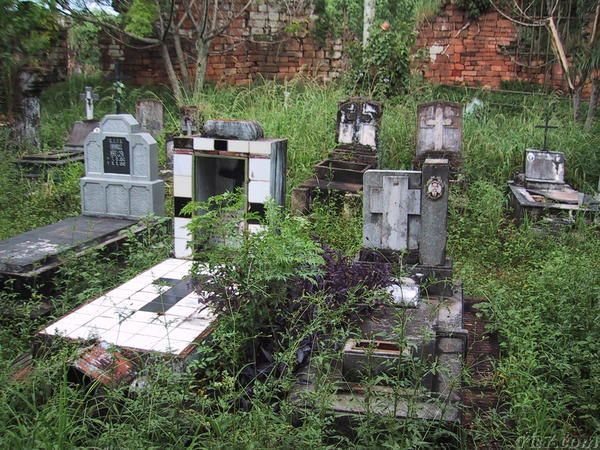 2. St. Louis Cemetery No. 1 New Orleans, Louisiana
It is believed that a spirit of a 'Voodoo Queen' still haunts this graveyard. 
According to 
reports
, this cemetery in Louisiana is home to multiple ghosts but there is one particular ghost who dominates the others. It is 
believed that the spirit of Marie Laveau
, the Voodoo Queen of New Orleans haunts this place. This is also one of the oldest cemeteries in New Orleans.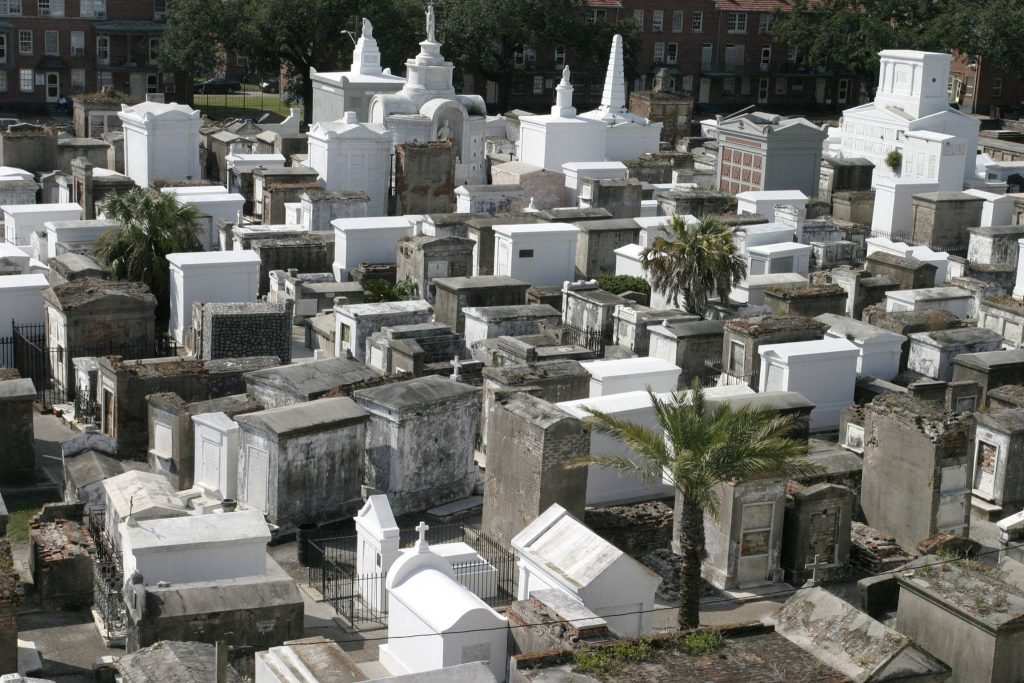 3. Rookwood Cemetery Sydney, Australia
The ghosts of two spiritualists are said to attract the other ghosts to this burial ground. 
Over one million people have been buried in this cemetery that lies in Australia. But, it is 
believed
 the grave of 
two famous spiritualists
, known as the Davenport Brothers, attract ghosts to the Rookwood Cemetery.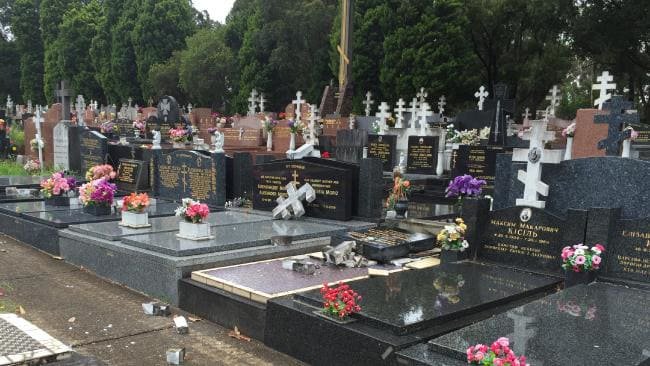 4. Stull Cemetery, Kansas
This graveyard is considered to be one of the 'Seven Portals to Hell.'
This cemetery is situated between Topeka and Kansas City. It is popularly known as one of the 
'Seven Portals Of Hell'
 by many haunting guides and it has also bagged the title of being one of the most haunted places in America. People The locals do not allow visitors into this cemetery on Halloween due to repeated vandalism. It is also 
believed that a local burned down a church 
in this property as it was supposed to be a 'gateway to hell.'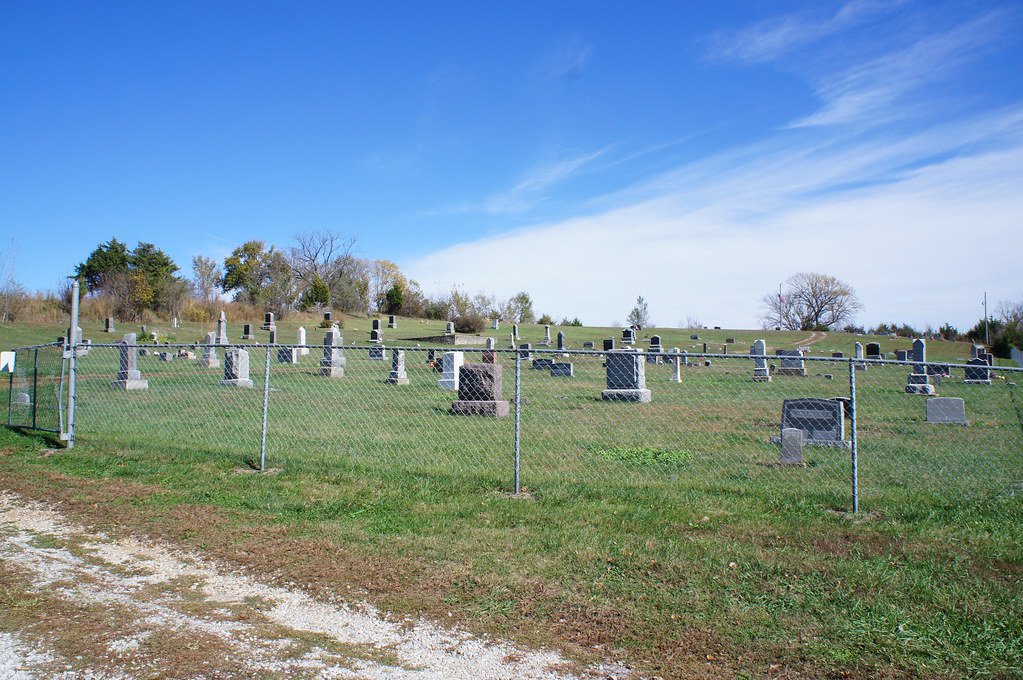 5. Paris Catacombs, France
Bones of over 6 million people still lie around in this underground cemetery.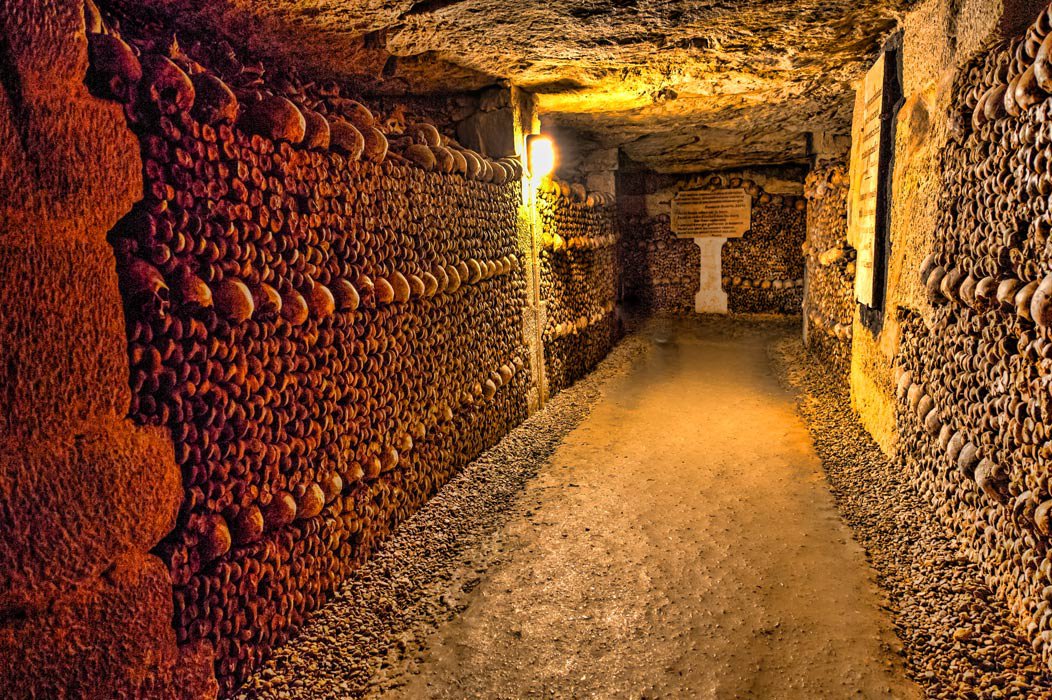 6. Bachelor's Grove Cemetery Chicago, Illinois
People have reportedly seen apparitions, glowing balls and heard weird noises. 
This abandoned burial ground in Chicago is famous for its ghostly tales. More than 
100 different reports 
of paranormal activities have been collected. People
claim 
that they have seen actual apparitions, heard inexplicable sounds and weird noises and they also claim to have seen glowing orbs of light.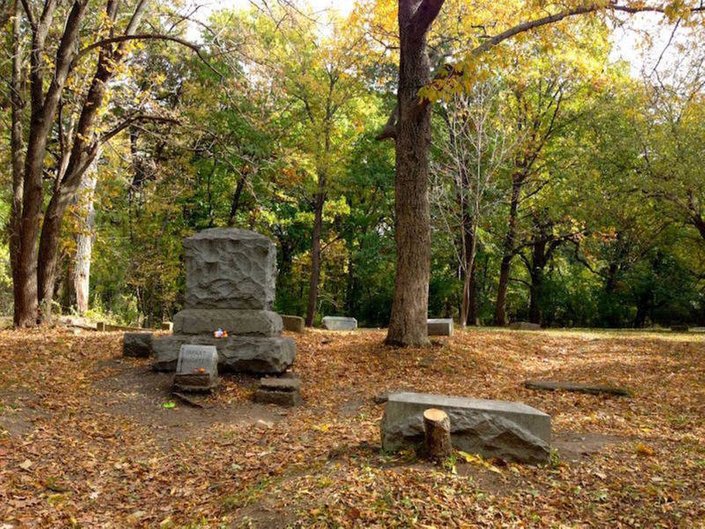 7. Greenwood Cemetery Decatur, Illinois
The Civil War section of this graveyard is still haunted by the ghosts of Confederate prisoners.
The Greenwood Cemetery Decatur is known as one of the 
most haunted cemeteries in the mid-west
. There are quite a few tales that revolve around this cemetery. It is
believed
 that the Civil War Section is still haunted by the spirits of Confederate prisoners.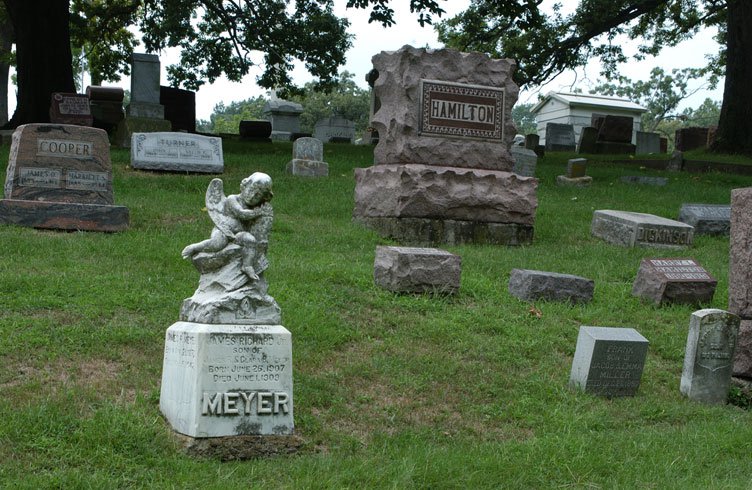 8. Hollywood Forever Cemetery, Los Angeles, California
People have complained about seeing a 'lady in black' in front of Rudolph Valentino's catacomb.
This cemetery was earlier known as Hollywood Memorial Park but, now its is 
considered
 to be haunted. This cemetery is dedicated to the famous stars of Hollywood and it is 
believed
 that this place is haunted by the 
spirit of starlet Virginia Rappe
, who allegedly died after a crazy night full of sex, alcohol and drugs with comedian Roscoe "Fatty" Arbuckle. Some 
reports
 also suggest that Clifton Webb, an American actor still haunts his mausoleum. Many have also 
complained 
about seeing a 'lady in black' in front of Rudolph Valentino's tomb.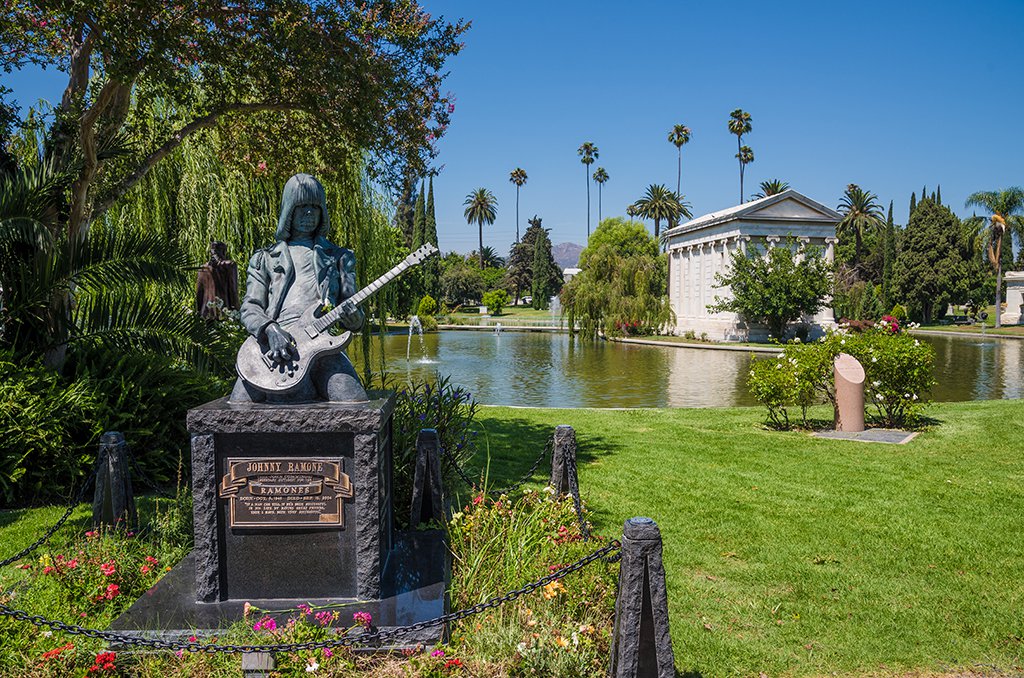 9. Camp Chase Confederate Cemetery, Columbus, Ohio
Reports suggest that a 'lady in grey' walks around the burial ground after sunset.
According to 
reports
, fresh flowers mystically appear on the grave of a 
Confederate soldier
 who is buried in this cemetery. People have 
reportedly seen a 'lady in grey'
 walking among the tombstones. Some 
claim
 that the lady is a widow who lost her husband at the ​Confederate prison camp which existed here during the Civil War.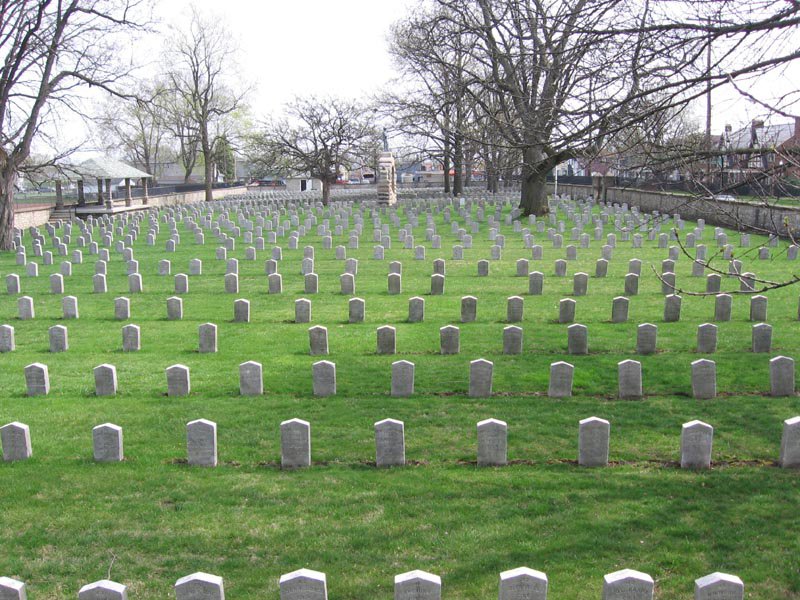 10. Union Cemetery Easton, Connecticut
This graveyard is reportedly haunted by a 'white lady' and Indian spirits.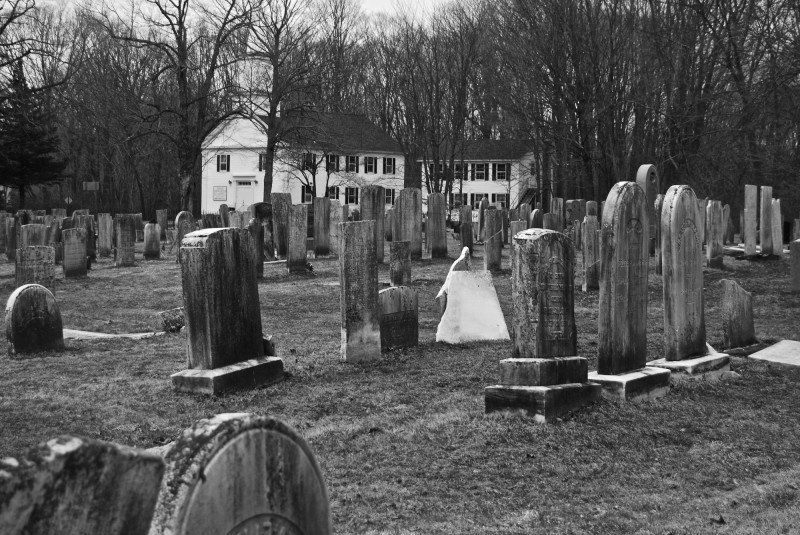 Sweet dreams!